Select a date
(required)

and sign

(optional)
Week of September 24th, 2020
Novel Intuitions Are Erupting from Your Smart Heart
As an experiment, I invite you to say this twice a day for the next ten days: "Novel intuitions are now erupting from my smart heart, awakening me from any trance I've been ensnared in. I am hereby breaking and escaping obstructions that have hindered my ability to express my soul's code. My unique capacities are being liberated, my potentials activated."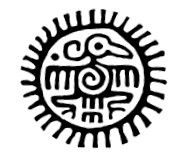 Here's
a link to my free weekly email newsletter
, featuring the Free Will Astrology horoscopes, plus a bunch of other stuff. It arrives every Tuesday morning.
Read past issues of the newsletter.
Sign up here for your free subscription.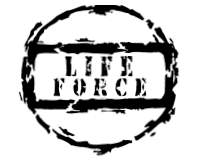 Dear Readers:
For years, my column "Free Will Astrology" has been published in alternative newsweeklies all over North America.
From
City Pages
in Minneapolis to
The Stranger
in Seattle to
Creative Loafing
in Tampa to
Now
in Toronto—and more than 100 other newspapers—these vibrant sources of local journalism have paid me actual money to print my horoscopes.
I've been lucky! Their support of my work has been instrumental in me being able to become the person I want to be. It also means that millions of readers have been able to read my column for free.
But then the pandemic happened. It financially devastated the alternative newsweeklies. They lost much of their ad revenue from restaurants, gyms, nightclubs, and cultural institutions. Some papers shut down. Others began to publish online only, no longer in hard copy. Virtually all furloughed workers.
I decided early in the pandemic that I wanted to help out the newspapers that have helped me thrive. I told them all that they could publish "Free Will Astrology" for free during the months of April and May. Since circumstances barely improved during that time, I extended the free-of-charge deal through June.
Beginning in July, I told all the newspapers that they could choose to pay me what they could afford. As of now, that arrangement is still in place.
So for the last three months, about one-third of the papers have returned to paying me at their previous level; about a third have paid half; about a third are still publishing the column for free.
While I'm glad I made these moves, it means my income has been substantially reduced. Is this a permanent situation? I don't know.
Solutions? Several are listed below.
1.
Visit my Gift Page
— and contribute to me now and then via the "Friends and Family" option.
2. Buy my
Expanded Audio Horoscopes
and/or
Sunbursts, my Daily Text Message Horoscopes
3. Commit to offering me a regular donation through my
Patreon page
.
4. Send checks or cash to me at P.O. Box 4400, San Rafael, CA 94913.
+
P.S.: No pressure, though! I understand that some of you don't have enough money yourself, and it wouldn't make sense for you to give some to me.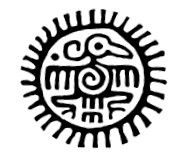 WHAT CAUSES HAPPINESS?
What causes happiness? Brainstorm about it. Map out the foundations of your personal science of joy. Get serious about defining what makes you feel good. To get you started,
I'll name some experiences that might rouse your gratification: engaging in sensual pleasure; seeking the truth; being kind and moral; contemplating the meaning of life; escaping your routine; purging pent-up emotions, doing practical work that helps others or that serves your high ideals.
Do any of these work for you? Name at least ten more.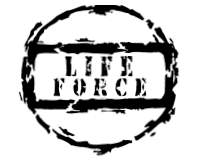 HOW CAN THERE BE ANY SUCH THING AS "FREE WILL ASTROLOGY"?
CONDUIT magazine: Can you say what you mean by "Free Will Astrology"? It sounds like an oxymoron.
ROB BREZSNY: When I first began writing my column many years ago, I didn't like astrology columns, and I didn't like a lot of the ways astrology was practiced. Then as now, astrology in the hands of many practitioners tends to make people afraid of the future, fills them with ideas about there being some sort of fixed destiny that they're being pulled toward and that they're helpless to resist. That kind of thinking was and still is repulsive to me.
So when I first got the opportunity to write an astrology column, I decided that if somebody's going to do it, it might as well be me—an optimistic astrologer who's trained in using interesting language, is motivated primarily by love, and respects the free will of the people who might be my audience.
The bedrock of my practice has always been the idea that the planets may impel, but they don't compel. A study of the configurations of planets shows us the archetypal forces that are coalescing and becoming active in our lives. That can instruct us on how to use our free will to activate the best versions of those archetypal forces as they coalesce.
So for me, "free will astrology" conveys the notion that we have far more power than we might imagine over the way that we harness and express the bigger forces that are at work in our lives.
My aspiration is not to consign my readers to a particular fate that they supposedly can't avoid, but rather to show them the options that are available: the higher level, the mid-level, and the low-level ways in which they might express the archetypal forces—and to nudge them in the direction of finding where the highest-level expression of those forces might be.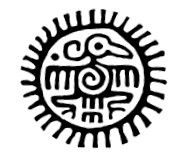 FRESH DELIVERIES
Tell your friends and family: Subscribing to this free weekly newsletter is a good way to ensure that they see the Free Will Astrology horoscopes every week, and right on time. Subscribe here: https://bit.ly/AstroRSS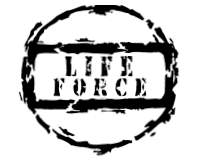 MYSTIC AND MILITANT
The greatest religious problem today is how to be both a mystic and a militant; in other words how to combine the search for an expansion of inner awareness with effective social action, and how to feel one's true identity in both.
—Ursula K. Le Guin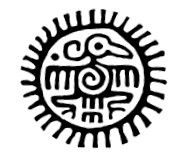 BECOMING TOO WILD FOR YOUR FEARS
"I usually solve problems by letting them devour me," wrote Franz Kafka.
That's an interesting approach, I guess, and though it might work for a tiny minority of introverted, melancholy, hypersensitive artists, it may not be a wise policy for you. You might find it better to fervently resist any temptation to allow your problems to gobble you up.
Instead, why not be like a gargantuan sea monster in the midst of a perfect storm? Rise up as high as the dark sky and growl back at the thunder. Shoot flames from your mouth at the lightning. Become too big and ancient and wild to ever be devoured.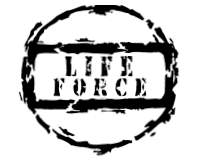 THE TRUE RULE
"The true rule, in determining to embrace or reject anything, is not whether it have any evil in it; but whether it have more of evil than of good. There are few things wholly evil, or wholly good. Almost every thing is an inseparable compound of the two; so that our best judgment of the preponderance between them is continually demanded."
—Abraham Lincoln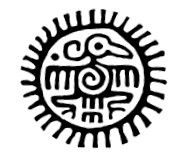 WHAT GOOD SHALL I DO?
"The morning question: What good shall I do today?
"The evening question: What good have I done today?"
—Ben Franklin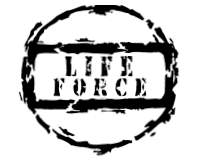 HOW MUCH DO YOU WANT TO EXPRESS YOUR LOVE?
The sage and her student were standing by a pool discussing longing and ambition.
"What do you want more than anything else?" the sage asked.
"To perfect my ability to love all of creation the way I love myself," the young man replied.
At that moment, the sage tackled the student and shoved his head beneath the water. Accustomed to letting his teacher shape the unpredictable contours of his education, he did not resist.
One minute went by. Then another. The student began to struggle and kick. His teacher was strong.
Finally she released her grip and the student surfaced, fighting for breath.
"What did you want more than anything else during these last few minutes?" the sage inquired.
"Nothing else was in my mind except the desire for air," gasped the student.
"Excellent," beamed the sage. "As soon as you are equally single-minded in your desire to perfect your ability to love all of creation the way you love yourself, you will achieve your goal."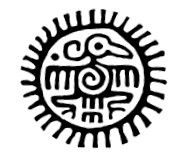 NATURE IS FILLED WITH INTELLIGENCE
So many indigenous people have said to me that the fundamental difference between Western and indigenous ways of being is that even the most open-minded westerners generally view listening to the natural world as a metaphor, as opposed to the way the world really is. Trees and rocks and rivers really do have things to say to us.
—Derrick Jensen
+
Many Indians have told me that the most basic difference between Western and indigenous ways of being is that Westerners view the world as dead, and not as filled with speaking, thinking, feeling subjects as worthy and valuable as themselves.
—Derrick Jensen
+
"Ultimately what we're touching is the invisible, all-pervasive Intelligence that surrounds us and penetrates us. It is grooming us to be able to tolerate its splendor. It can't just reveal itself openly because we would be forfeited; we'd never know what hit us."
—Terence McKenna
+
"There is a great insight which our culture is deliberately designed to suppress, distort, and ignore: that Nature is a minded entity; that Nature is not simply the random flight of atoms through electro­mag­netic fields; that Nature is not the empty, despiritualized lumpen matter that we inherit from modern physics. But it is instead a kind of intelligence, a kind of mind."
—Terence McKenna
+
"Aborigines openly and unaffectedly converse with everything in their surroundings—trees, tools, animals, rocks—as if all things have an intelligence deserving of respect."
—Robert Lawlor,
Voices of the First Day
+
"Aboriginal creation myths tell of the legendary totemic beings who had wandered over the continent in the Dreamtime, singing out the name of everything that crossed their path—birds, animals, plants, rocks, waterholes—and so singing the world into existence. Any species can be a Dreaming. A virus can be a Dreaming. You can have a chickenpox Dreaming, a rain Dreaming, a desert-orange Dreaming, a lice Dreaming."
—Bruce Chatwin,
The Songlines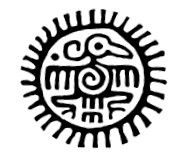 IT'S ALWAYS THE BEGINNING OF THE WORLD
It's always the beginning of the world.
Even if you don't call yourself an artist, you have the potential to be a dynamic creator who is always hatching new plans, coming up with fresh ideas, and shifting your approach to everything you do as you adjust to life's ceaseless invitation to change.
It's to this part of you -- the restless, inventive spirit -- that I address the following: Unleash yourself! Don't be satisfied with the world the way it is; don't sit back passively and blankly complain about the dead weight of the mediocre status quo.
Instead, call on your curiosity and charisma and expressiveness and lust for life as you tinker with and rebuild everything you see so that it's in greater harmony with the laws of love and more hospitable to your soul's code.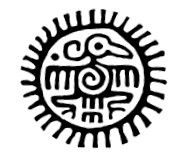 HEALTHY STATES OF MIND
RADICAL CURIOSITY. Characterized by the following traits: an enthusiasm for the mystery embedded in the mundane; a preference for questions over answers; an aversion to stereotyping, generalizations, and jumping to conclusions; a belief that people are unsolvable puzzles; an inclination to be unafraid of both change and absence of change; a strong drive to avoid boredom; a lack of interest in possessing or dominating what you are curious about.
WILD DISCIPLINE. Possessing a talent for creating a kind of organization that's liberating; knowing how to introduce limitations into a situation in such a way that everyone involved is empowered to express his or her unique genius; having an ability to discern hidden order within a seemingly chaotic mess.
VISIONS OF THRILLING EXPLOITS. Experiencing an eruption of intuition that clearly reveals you will attempt a certain adventure in the future, as when you spy a particular mountain for the first time and know you'll climb it one day.
UNTWEAKABILITY. Having a composed, blame-­free readiness to correct false impressions when your actions have been misunderstood and have led to awkward consequences.
SELF-ACCEPTANCE UNDER PRESSURE. The state achieved upon leaving a room filled with people who know you, and not worrying about what anyone will say about you. (Suggested by Shannen Davis.)
SELF-HONORING. Having an unwillingness to disparage, belittle, or hurt yourself; includes a taboo against speaking phrases like, "I'm such an idiot!" and "What's wrong with me?" (Suggested by Julie Levin.)
SLY TRUST. Having a discerning faith that the integrity of your efforts will inevitably lead to a result that's exactly what you need; being skillful in the art of never trying too hard.
UNSELFCONSCIOUSNESS. Doing what you're doing and being who you're being without thinking about it at all. Being happy by virtue of not worrying about whether or not you're happy; enjoying a unified state in which you are not split between the you who acts and the you who observes. (Suggested by Valerie Keller.)
More healthy states of mind
+
The above is excerpted from my book
Pronoia Is the Antidote for Paranoia: How the Whole World Is Conspiring to Shower You with Blessings
The book is available at
Barnes & Noble
Also available at
Amazon
A
free preview of the book
is available here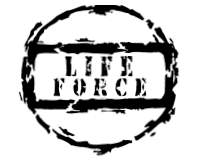 TAKING GOOD CARE OF YOUR BODY
"Nothing's going right in my life. I feel anxious and paranoid all the time. My relationships are a mess. Plus the whole world's going to hell!"
In my line of work, people make confessions like that to me.
My first response is usually something like this: "Do you habitually gobble junk food near bedtime, steal a paltry five hours of sleep per night, gulp two cups of coffee and no breakfast in the morning, then bolt to a workplace where you get no sunlight or exercise and sit in an uncomfortable chair?"
They often reply, "You must be psychic! How did you know?!"
My point is that many psychological troubles stem from our chronic failure to take good care of our physical needs.
Can you think of three things you can do to promote pronoia in yourself by taking better care of your body?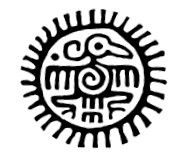 HOW LOVE WORKS
"I love you not only for what you are, but for what I am when I am with you. I love you not only for what you have made of yourself, but for what you are making of me. I love you for the part of me that you bring out."
—Erich Fried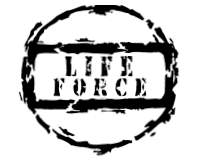 SOUL VERSUS SPIRIT
"I call the high and light aspects of my being spirit and the dark and heavy aspects soul.
"Soul is at home in the deep, shaded valleys. Heavy torpid flowers saturated with black grow there. The rivers flow like warm syrup.
"Spirit is a land of high, white peaks and glittering jewel-like lakes and flowers. Life is sparse and sounds travel great distances."
—The Dalai Lama, as quoted by James Hillman in
A Blue Fire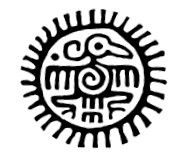 PUTTING AN END TO SUFFERING
"You've probably heard the rumor that 'Life is suffering' is Buddhism's first principle, the Buddha's first noble truth. It's a rumor with good credentials, spread by well-respected academics and Dharma teachers alike, but a rumor nonetheless.
"The truth about the noble truths is far more interesting. The Buddha taught four truths — not one — about life: 1. There is suffering. 2. There is a cause for suffering. 3. There is an end of suffering. 4. There is a path of practice that puts an end to suffering.
"These truths, taken as a whole, are far from pessimistic. They're a practical, problem-solving approach — the way a doctor approaches an illness, or a mechanic a faulty engine. You identify a problem and look for its cause. You then put an end to the problem by eliminating the cause."
—
Thanissaro Bhikkhu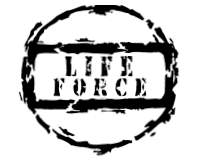 Treat every moment
as if it is not
preparation for something else.
—Shunryu Suzuki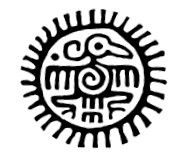 CONGRATULATIONS ON YOUR UPGRADE
Think back to your first descent into the abyss many years ago. You were a raw rookie at the time, and didn't have many skills to help you negotiate the dark, dank regions. It was no surprise that you came back touchy and scarred.
But in each stint in the underworld since then, you've gained more proficiency at remembering who you are even when you feel lost.
In fact, I suspect that somewhere along the way you passed a crucial threshold. You learned the difference between repetitive, unnecessary pain and the kind of useful pain that rejuvenates and empowers. You discovered how a journey into the underworld can sharpen your soul's vision and enrich your creative passion.
Congratulations on the upgrade!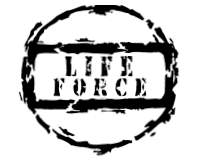 CLARIFY YOUR SITUATION
I get many requests from people who are going through challenging times in their lives and would like my personal advice. I wish I could respond to these inquiries, because they are often profound and well-thought-out, demonstrating an ability to define the problems at hand with lucid insight.
Unfortunately, I can't respond. My various lines of work are too demanding to add any other tasks to my life, no matter how interesting they might be. But I've developed a general response to those people who seek my personal input. I'm offering it below.
+
I'm honored that you regard me as someone who might be able to provide answers or solace, but I don't think it would be responsible for me to fling advice your way without knowing more about the complexities of your problem. And I'm afraid I can't give the time necessary to explore those complexities.
The only thing I'll suggest, as you seek to clarify your situation, is for you to arrange to go on a retreat. During that time of withdrawal from the world's everyday madness, I urge you to avoid all media and to be as silent and relaxed as it's possible for you to be.
During the first part of your retreat, spend hours visualizing in your mind's eye the entire story of your life, from the earliest memory to the present moment.
During the second phase of your retreat, begin your meditations by establishing contact with the highest source of wisdom and love within you. You can call this source God or Goddess or your Guardian Angel or Higher Self. Spend luxurious time in dialogue with this source, making sure to ask these questions:
1. "What is it I want more than anything else?"
2. "What is the best way to serve the mission I came to Earth to carry out? What are the very best gifts I have to offer other humans?"
3. "What path will allow me to ultimately learn the most about wise love?"
4. "How do I need to change in order to get what I want, carry out my life's mission, and learn about wise love? What influences and attitudes do I need to eliminate?"
During the third phase of the process, write out a mission statement: what you want to accomplish by the time you die many years hence. Then create a master plan of the actions you will take in order to make that mission statement come true. Include three actions you will take in the next month to get more serious about accomplishing your mission.
During the fourth phase, visualize the following scenarios in lush detail: that God/Goddess loves you, that the entire universe is conspiring to give you the lessons and blessings and kicks in the ass and liberations you need exactly when you need them, and that you are ready to welcome that love and guidance with all your heart.
P.S. I'm a big believer in trusting your intuition. Even if it doesn't lead you to what your ego thinks is a successful outcome, your intuition will always guide you to the experiences that your soul needs.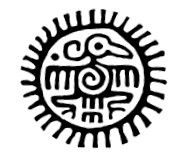 IN SPIRITUAL MATTERS, GOD GRANTS ALL DESIRES
"In purely spiritual matters, God grants all desires," said philosopher and activist Simone Weil. "Those who have less have asked for less." I think this is a worthy hypothesis for you to try out.
To be clear: It doesn't necessarily mean you will get a dream job and perfect lover and ten million dollars. What it does suggest is this: You can have any relationship with the Divine Wow that you dare to imagine; you can get all the grace you need to understand why your life is the way it is; you can make tremendous progress as you do the life-long work of liberating yourself from your suffering.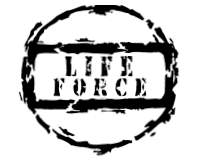 UNLEASHING THE POWER OF YOUR IMAGINATION
Do the planets control our fates? Are we merely puppets of cosmic forces? Not in my view. I believe the study of astrology can be a liberating force, alerting us to our own unconscious motivations and revealing the long-term cycles in our lives.
In offering you my horoscopes, I aspire to unleash the power of your imagination to create the destiny you want. It is in that spirit that I named this column "Free Will Astrology." I hope it serves as a continual reminder that you are always the boss of you.