Select a date
(required)

and sign

(optional)
Horoscopes by Rob Brezsny
Week of September 24th, 2020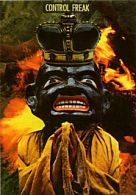 ♍ VIRGO
(August 23-September 22)
Christian author Frederick Buechner writes, "We are commanded to love our neighbors as ourselves, and I believe that to love ourselves means to extend to those various selves that we have been along the way the same degree of compassion and concern that we would extend to anyone else." Let's make his thought your keynote for the next two weeks. Now is an excellent time to take a journey through your past to visit all the other people you have been. As you do attend to this poignant work, be generous with each of your old selves. Forgive them for their errors and praise their beauty. Tell them how much you love them. Thank them for how they have made possible the life you're living now.
*
DEAR READERS: I'm asking for your gifts and support!
If you would like to donate to me,
please visit my Gift Page
. Contribute via the "Friends and Family" option.
You can also support me (and get some inspiration!) by buying the
EXPANDED AUDIO HOROSCOPES
and
SUNBURSTS, my Daily Text Message Horoscopes
I create.
You can commit to making a regular donation through my
Patreon page
.
Send checks or cash to me at P.O. Box 4400, San Rafael, CA 94913.