Week of September 21st, 2023
Lucky Storms Coming
Dear Readers —
In my Substack newsletter
this week, I begin to publish serialized excerpts from my upcoming novel
Lucky Storms: A Book of Love Stories
.
The excerpts are for paid subscribers. (Free subscribers still get a bunch of good stuff!)
I'm hoping
Lucky Storms
will be officially published before the end of 2023, both as a paperback and ebook. In the meantime, I am offering these sneak peeks.
Subscribe to my Substack newsletter
Here's a description of the book:
LUCKY STORMS
is a novel that blends multiple love stories:
• an adoration of the Earth during a time of environmental emergency
• a prayer for empathy and intimacy to be revered as superpowers that can prevent ecocide
• an invocation of the divine feminine rising up sacred and strong within people of all genders
• a celebration of our nightly dreams as healing agents
• a communion with the non-human intelligences of our gorgeous planet
Here's what New York Times' bestselling author adrienne maree brown says about my book:
"With
LUCKY STORMS
, Rob Brezsny unleashes his wild imagination and his multiple ways of seeing and knowing into a visceral love note. It's a novel that feels like a song, a set of spells, a tantric dance, and a fierce fight for this earth.
"Brezsny invites us into a way of dreaming that can weave us back into relationship with each other, with all that has lived and all that will live."
—adrienne maree brown,
New York Times
bestselling author of
Pleasure Activism
and
Grievers Trilogy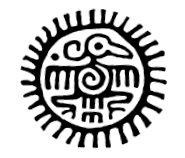 Here's another blurb for LUCKY STORMS, from my favorite witch and boon comrade, Amanda Yates Garcia,
whose fabulous newsletter is here
.
Amanda writes:
"We begin the story of
LUCKY STORMS
, appropriately, on the edge of an ecological apocalypse. But Rob Brezsny is one of the few writers I know who won't deliver us into the hands of despair.
"Instead he uses his medicinal and ecstatic love for the world to help us become the kind of people who recognize joy as both a weapon and a cure.
"LUCKY STORMS was written by a shape-shifter. Reading it, you'll join the protagonists in becoming ivory-billed woodpeckers, Indian rhinoceroses, and rattlesnakes.
"You'll become a connoisseur of bark beetles, enjoy a brief moment as the breath of Rimbaud. You'll team up with Medusa, Skeleton Woman, and Harriet Tubman. You're in for a wild ride.
"But my favorite part about this book? It's also a love story. The kind we hardly ever get to read about, with lovers who age and only find each other more exhilarating as they go.
"Lovers who see into each other's inner worlds, and by the powers of their celebratory gaze, collaborate in bringing talisman's of compassion back into the outer world where they can work their magic.
"This is the kind of book that makes you believe in love, and that no matter the horrors of history, life is worth living. Lucky Storms proves that not only can dreams come true, they can change the world."
—Amanda Yates Garcia, author of
Initiated: Memoir of a Witch