Select a date
(required)

and sign

(optional)
Horoscopes by Rob Brezsny
Week of September 24th, 2020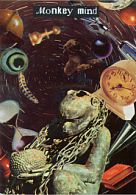 ♒ AQUARIUS
(January 20- February 18)
"Go catch a falling star," wrote poet John Donne (1572–1631) in his poem "Song." "Tell me who cleft the Devil's foot," he went on to say. "Teach me to hear the mermaids singing." He wasn't being literal, but rather was indulging in poetic fancy to stretch his readers' imaginations. I'm offering you the spirit of Donne's poem, Aquarius, because you're ripe to transcend your limited notions about what's plausible and implausible. If you allow yourself to get extravagant and unruly in your fantasies, you may crack through shrunken expectations and break into a spacious realm of novel possibilities.
*
DEAR READERS: I'm asking for your gifts and support!
If you would like to donate to me,
please visit my Gift Page
. Contribute via the "Friends and Family" option.
You can also support me (and get some inspiration!) by buying the
EXPANDED AUDIO HOROSCOPES
and
SUNBURSTS, my Daily Text Message Horoscopes
I create.
You can commit to making a regular donation through my
Patreon page
.
Send checks or cash to me at P.O. Box 4400, San Rafael, CA 94913.