Select a date
(required)

and sign

(optional)
Horoscopes by Rob Brezsny
Week of September 24th, 2020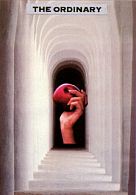 ♊ GEMINI
(May 21-June 20)
Don't let them tame you," advised flamboyant Gemini dancer Isadora Duncan. Who did she mean by "them"? The mainstream critics, who might have wished she cultivated a less maverick style? Her managers and handlers, who may have wanted her to tone herself down so she could earn maximum amounts of money? Her friends, who cringed when she did things like dancing on a table wearing an evening dress at a party? In accordance with astrological omens, Gemini, I invite you to take a survey of what influences might wish you were more docile, mild, or manageable. And then meditate on how you could consistently express the healthiest kind of wildness.
*
DEAR READERS: I'm asking for your gifts and support!
If you would like to donate to me,
please visit my Gift Page
. Contribute via the "Friends and Family" option.
You can also support me (and get some inspiration!) by buying the
EXPANDED AUDIO HOROSCOPES
and
SUNBURSTS, my Daily Text Message Horoscopes
I create.
You can commit to making a regular donation through my
Patreon page
.
Send checks or cash to me at P.O. Box 4400, San Rafael, CA 94913.