Select a date
(required)

and sign

(optional)
Horoscopes by Rob Brezsny
Week of September 24th, 2020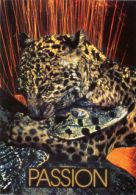 ♏ SCORPIO
(October 23-November 21)
"A single ego is an absurdly narrow vantage point from which to view the world," wrote occultist Aleister Crowley. Author Gore Vidal agreed, saying, "Since no one can ever know for certain whether or not his own view of life is the correct one, it is absolutely impossible for him to know if someone else's is the wrong one." All of us can perpetually benefit from this counsel. And it will be especially healthy for you to heed during the next four weeks. Humility will be a superpower. Blessings will flow your way if you don't need to be right all the time. As you refrain from regarding your own opinions as God's holy decrees, you will generate good fortune for yourself.
*
DEAR READERS: I'm asking for your gifts and support!
If you would like to donate to me,
please visit my Gift Page
. Contribute via the "Friends and Family" option.
You can also support me (and get some inspiration!) by buying the
EXPANDED AUDIO HOROSCOPES
and
SUNBURSTS, my Daily Text Message Horoscopes
I create.
You can commit to making a regular donation through my
Patreon page
.
Send checks or cash to me at P.O. Box 4400, San Rafael, CA 94913.