Select a date
(required)

and sign

(optional)
Horoscopes by Rob Brezsny
Week of September 24th, 2020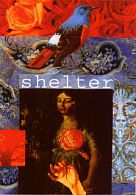 ♓ PISCES
(February 19-March 20)
I don't suggest you indulge daringly in sensual pleasures, cathartic exchanges of energy, and intoxicating pursuits of relief and release. The pandemic mandates us to be cautious about engaging in unmitigated bliss—even though the astrological omens suggest that if now were a normal time, such activities would be well worth focusing on. How can you resolve this dilemma? Possibilities: 1. Experiment zestfully with your live-in steady or spouse. 2. Get a COVID-19 test with a potential playmate, and if you both test negative, celebrate boisterously. 3. Round up a dazzler with whom you can generate rapture via Zoom. 4. Fantasize about delightfully gracious debauchery. 5. Go solo.
*
DEAR READERS: I'm asking for your gifts and support!
If you would like to donate to me,
please visit my Gift Page
. Contribute via the "Friends and Family" option.
You can also support me (and get some inspiration!) by buying the
EXPANDED AUDIO HOROSCOPES
and
SUNBURSTS, my Daily Text Message Horoscopes
I create.
You can commit to making a regular donation through my
Patreon page
.
Send checks or cash to me at P.O. Box 4400, San Rafael, CA 94913.