Select a date
(required)

and sign

(optional)
Week of October 25th, 2018
What Nourishes You Emotionally and Spiritually?
Here's
a link to my free weekly email newsletter
, featuring the Free Will Astrology horoscopes, plus a bunch of other stuff, including good news, lucky advice, and tender rants. It arrives every Tuesday morning.
Sign up here for your free subscription.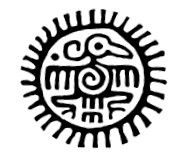 WHAT NOURISHES YOU EMOTIONALLY AND SPIRITUALLY
What nourishes you emotionally and spiritually?
I'm not talking about what entertains you or flatters you or takes your mind off your problems.
I'm referring to the influences that make you stronger and the people who see you for who you really are and the situations that teach you life-long lessons.
I mean the beauty that replenishes your psyche and the symbols that consistently restore your balance and the memories that keep feeding your ability to rise to each new challenge.
I invite you to take inventory of these precious assets. And then make a special point of nurturing them back.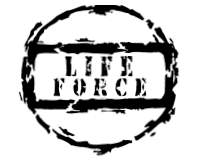 MAKE OPTIMAL USE OF YOUR LIFE ENERGY
Here's a prescription that may help you make optimal use of your precious life energy:
Set an intention to clarify your intentions about the essential matters in your life. Say "I am clarifying my intentions about . . ."
"who I really am"
"whom and what I love"
"how I want to serve my fellow creatures and the planet Earth"
"the unripe qualities in myself that I am ripening"
"what I need to do next"
"the best way for me to make money"
"the moral principles I hold most strongly"
"the truth about my relationship to the Source"
"the best use of my creative energy"
others?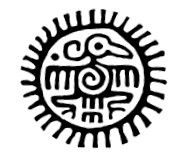 GET MORE RESPECT
Here are some ways to get more respect:
1. Do your best in every single thing you do -- whether it's communicating precisely or upholding the highest possible standards at your job or taking excellent care of yourself.
2. Maintain impeccable levels of integrity in everything you do -- whether it's being scrupulously honest or thoroughly fair-minded or fiercely kind.
3. On the other hand, don't try so compulsively hard to do your best and cultivate integrity that you get self-conscious and obstruct the flow of your natural intelligence.
4. Make it your goal that no later than four years from now you will be doing what you love to do at least 51 percent of the time.
5. Give other people as much respect as you sincerely believe they deserve.
6. Give yourself more respect.
7. Others?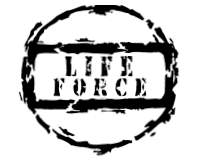 I ME WED
I invite you to deepen and intensify your commitment to the most important person in your life -- you. One way to further that sacred cause is to get married to yourself. In my book, I've created a text you can refer to as you perform the wedding. Or you can use my text for inspiration as you create your own version.
Let's begin by telling a simple truth: You will probably never create a resilient, invigorating bond with the lush accomplice of your dreams until you master the art of loving yourself ingeniously. A wedding ritual that joins you to yourself could catalyze an uncanny shift in your personal mojo that would attract a fresh, hot consort into your life, or else awaken the sleeping potential of a simmering alliance you have now.
If you're feeling brave, try speaking the following words aloud:
"I am no longer looking for the perfect partner.
I am my own perfect partner."
Say it even stronger:
"I am no longer looking for the perfect partner
to salve all my wounds
and fix all my mix-ups
and bridge all my chasms.
I am no longer looking for the perfect partner
because I am my own perfect partner."
READ THE REST OF "I ME WED"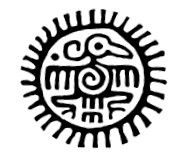 THOUGHTFUL OPTIMISM THAT DOESN'T IGNORE THE SUFFERING
One of my heroes, radical historian Howard Zinn, said that pessimism tends to become a self-fulfilling prophecy. If we relentlessly imagine the worst possible outcomes, if we concentrate on all the things that are falling apart and going wrong, it cripples our capacity to make constructive changes. "To be hopeful in bad times is not just foolishly romantic," he wrote. "It gives us the energy to act."
More from Howard: "What we choose to emphasize in this complex history will determine our lives. If we see only the worst, it destroys our capacity to do something. If we remember those times and places–and there are so many–where people have behaved magnificently, this gives us the energy to act, and at least the possibility of sending this spinning top of a world in a different direction.
"And if we do act, in however small a way, we don't have to wait for some grand utopian future. The future is an infinite succession of presents, and to live now as we think human beings should live, in defiance of all that is bad around us, is itself a marvelous victory."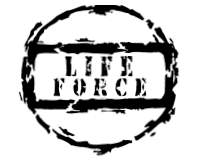 MORE PRONOIA RESOURCES:
Danielle LaPorte
writes:
Right now there are Tibetan Buddhist monks in a temple in the Himalayas endlessly reciting mantras for the cessation of your suffering and for the flourishing of your happiness.
Someone you haven't met yet is already dreaming of adoring you.
Someone is writing a book that you will read in the next two years that will change how you look at life.
Nuns in the Alps are in endless vigil, praying for the Holy Spirit to alight the hearts of all of God's children.
A farmer is looking at his organic crops and whispering, "nourish them."
Someone wants to kiss you, to hold you, to make tea for you.
Someone is willing to lend you money, wants to know what your favorite food is, and treat you to a movie. Someone in your orbit has something immensely valuable to give you — for free.
Something is being invented this year that will change how your generation lives, communicates, heals and passes on.
The next great song is being rehearsed.
Thousands of people are in yoga classes right now intentionally sending light out from their heart chakras and wrapping it around the earth.
Millions of children are assuming that everything is amazing and will always be that way.
Someone is in profound pain, and a few months from now, they'll be thriving like never before. They just can't see it from where they're at.
Someone who is craving to be partnered, to be acknowledged, to ARRIVE, will get precisely what they want — and even more. And because that gift will be so fantastical in it's reach and sweetness, it will quite magically alter their memory of angsty longing and render it all "So worth the wait."
Someone has recently cracked open their joyous, genuine nature because they did the hard work of hauling years of oppression off of their psyche — this luminous juju is floating in the ether, and is accessible to you.
Someone just this second wished for world peace, in earnest.
Someone is fighting the fight so that you don't have to.
Some civil servant is making sure that you get your mail, and your garbage is picked up, that the trains are running on time, and that you are generally safe. Someone is dedicating their days to protecting your civil liberties and clean drinking water.
Someone is regaining their sanity. Someone is coming back from the dead. Someone is genuinely forgiving the seemingly unforgivable. Someone is curing the incurable.
You. Me. Some. One. Now.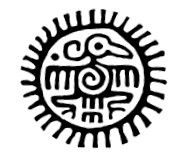 YOUR MOST IMPORTANT DESIRE
I invite you to write the following on a piece of red paper and keep it under your pillow. "I, [put your name here], do solemnly swear on this day [put date here] that I will devote myself for a period of seven days to learning my most important desire. No other thought will be more uppermost in my mind. No other concern will divert me from tracking down every clue that might assist me in my drive to ascertain the one experience in this world that deserves my brilliant passion above all others."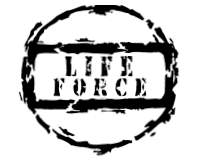 YOU HAVE MORE FREEDOM THAN YOU ARE USING
"You have more freedom than you are using," says artist Dan Attoe.
I hope that taunt gets under your skin and riles you up. Maybe it will motivate you to lay claim to all the potential spaciousness and independence and leeway that are just lying around going to waste.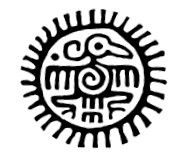 GO WITH WHAT FLOW?
When they say "Go with the flow," what "flow" are they talking about? Do they mean the flow of your early childhood conditioning? The flow of your friends' opinions? The latest cultural trends? Your immediate instinctual needs?
When they say "Go with the flow," are they urging you to keep doing what's easiest to do and what will win you the most ego points, even if it keeps you from being true to your soul's code?
Consider the possibility that there are many flows to go with, but only one of them is correct for you. Do you know which one? Maybe it's the one flowing in an underground cavern, far from the maddening crowd.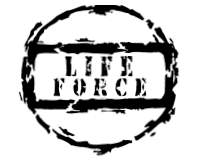 KNOW YOUR WOUNDS
Mythologist Michael Meade says that the essential nature of every human soul is gifted, noble, and wounded.
I agree. Cynics who exaggerate how messed-up we all are, ignoring our beauty, are just as unrealistic as naive optimists.
But because the cynics have a disproportionately potent influence on the zeitgeist, they make it harder for us to evaluate our problems with a wise and balanced perspective. Many of us feel cursed by the apparent incurability of our wounds, while others, rebelling against the curse, underestimate how wounded they are.
Mead says: "Those who think they are not wounded in ways that need conscious attention and careful healing are usually the most wounded of all."
Your task -- and your talent -- is to make realistic appraisals of your wounds.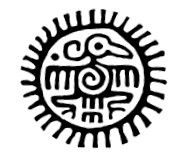 THE DIFFERENCE BETWEEN REPRESSION AND SUPPRESSION
There's a difference between repression and suppression. When you repress a difficult feeling or thought, you drive it so deeply into your unconscious mind that you forget about it. In effect, you hide it from yourself out of fear. And yet because this exiled material is of crucial importance, it refuses to remain buried. It ultimately re-emerges in disguise, often as an addiction or obsession, sometimes as an illness.
.
Suppression, on the other hand, is a healthier mechanism. It involves you moving the problematic feeling or thought away from the center of your attention, but remaining aware of it. You're not motivated by fear, but by the intention to deal with the challenge at a time of your choosing.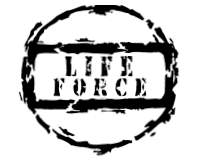 IS THERE ANY SUCH THING AS FREE WILL?
Is there really such a thing as free will, or are our destinies shaped by forces beyond our control?
Here's one way to think about that question: Maybe some people actually have more free will than others. Not because they have more money. (Many rich folks are under the spell of their instincts, after all.) Not because they have high-status positions. (A boss may have power over others but little power over himself.)
Rather, those with a lot of free will have earned that privilege by taking strong measures to dissolve the conditioning they absorbed while growing up. They've acted on the advice of psychologist Carl Jung: "Until you make the unconscious conscious, it will direct your life and you will call it fate."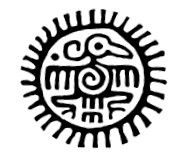 Wherever you stand, be the soul of the place.
-Rumi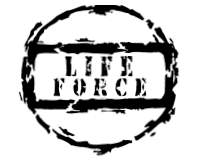 MY THOUGHTS ON THE CURRENT TROUBLES
If you'd care to read my thoughts and research concerning recent political and cultural events,
you can find them here
.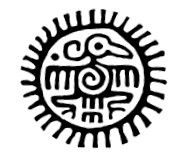 EMPATHY IS A SUPERPOWER
Proposed bottom-line spiritual philosophy: For any one of us, our life is based on the principle that whatever hurts other people hurts us; that the injustices experienced by others are also injustices experienced by us.
None of us can truly be free, fulfilled, and powerful unless we are working to ensure that everyone can be free, fulfilled, and powerful.
These are not vague abstract ideals. They're the central source of our soul's code and how we organize our beliefs, our emotions, and our actions.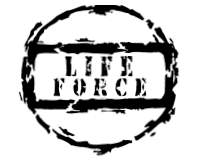 THE MESSY DARKNESS
Don't pretend you can't see the messy darkness. Admit to its presence. Accept its reality. But don't get tangled up in it, either.
Gaze into the abyss so as to educate yourself about its nature, but don't become entranced by its hypnotic power.
Scheme to reclaim your power from soul-sucking influences. But don't turn the process into a blood-and-thunder showdown that wreaks epic chaos.
You may be amazed at how much protection and relaxation you can generate for yourself simply by being a poised lover of life who is free of melodramatic reactions.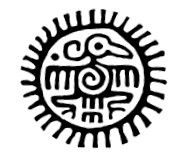 THE DEVIL'S LONELY
The devil follows me day and night, because he is afraid to be alone.
- Francis Picabia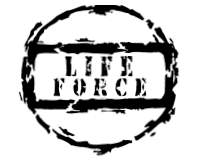 CAN THE IMAGINATION SAVE US?
Feminist philosopher Susan Griffin relates a story that exemplifies the possibility of envisaging solutions that defy conventional logic:
Along with many others who crowd the bed of a large truck, poet Robert Desnos is being taken away from the barracks of the concentration camp where he has been held prisoner.
Leaving the barracks, the mood is somber; everyone knows the truck is headed for the gas chambers. And when the truck arrives no one can speak at all; even the guards fall silent.
But this silence is soon interrupted by an energetic man, who jumps into the line and grabs one of the condemned.
Improbable as it is, Desnos reads the man's palm. Oh, he says, I see you have a very long lifeline. And you are going to have three children. He is exuberant. And his excitement is contagious. First one man, then another, offers up his hand, and the prediction is for longevity, more children, abundant joy.
As Desnos reads more palms, not only does the mood of the prisoners change but that of the guards too. How can one explain it? Perhaps the element of surprise has planted a shadow of doubt in their minds. If they told themselves these deaths were inevitable, this no longer seems so inarguable.
They are in any case so disoriented by this sudden change of mood among those they are about to kill that they are unable to go through with the executions.
So all the men, along with Desnos, are packed back onto the truck and taken back to the barracks.
Desnos has saved his own life and the lives of others by using his imagination.
The story poses a question. Can the imagination save us?
Robert Desnos was famous for his belief in the imagination. He believed it could transform society. And what a wild leap this was, at the mouth of the gas chambers, to imagine a long life! In his mind he simply stepped outside the world as it was created by the SS.
Full story by Susan Griffin
Radical feminist philosopher, essayist and playwright,
Susan Griffin is on Facebook here
.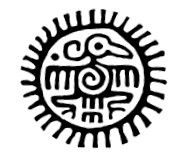 SANCTIFY YOUR INTERESTING WOUNDS
Steal some useful fire. Imitate a dusky breeze. Praise the wavering sky. Sanctify your interesting wounds. Mutate a waning pleasure. Alchemize your mysterious sighs. Untame your timid healing. Redraw the map of your wild heart. Trick eternity with your electric humor.
Mock gratuitous sarcasm. Swagger some lusty justice. Sing your best fury. Retool your amazement. Analyze the beauty in your original breath. Memorize a new future. Rebirth your achy symbols. Celebrate your surrender to forgiveness.
Anything you'd like to add?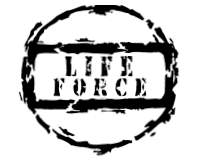 WE ARE BEYOND "THE RESISTANCE"
We are beyond "The Resistance." We are the catalysts for freedom, justice, and equality for all.
Michelle Alexander writes: "Resistance is a reactive state of mind. While it can be necessary for survival and to prevent catastrophic harm, it can also tempt us to set our sights too low and to restrict our field of vision to the next election cycle, leading us to forget our ultimate purpose and place in history.
"Every leap forward for American democracy — from slavery's abolition to women's suffrage to minimum-wage laws to the Civil Rights Acts to gay marriage — has been traceable to the revolutionary river, not the resistance. In fact, the whole of American history can be described as a struggle between those who truly embraced the revolutionary idea of freedom, equality and justice for all and those who resisted."
Read more.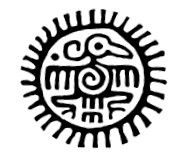 YOU'RE NOT VANQUISHED
As long as you can go on creating new roles for yourself, you are not vanquished.
― Gail Godwin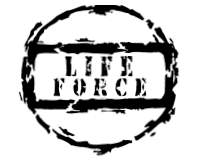 My most recent book is
Pronoia Is the Antidote for Paranoia
. It's also available
here
.
Below is an excerpt. It's from the piece called "Subterranean Pronoia Therapy."
1. Declare amnesty for the part of you that you don't love very well. Forgive that poor sucker. Hold its hand and take it out to dinner and a movie. Tactfully offer it a chance to make amends for the dumb things it has done.
And then do a dramatic reading of this proclamation by the playwright Theodore Rubin: "I must learn to love the fool in me -- the one who feels too much, talks too much, takes too many chances, wins sometimes and loses often, lacks self-control, loves and hates, hurts and gets hurt, promises and breaks promises, laughs and cries. It alone protects me against that utterly self-controlled, masterful tyrant whom I also harbor and who would rob me of human aliveness, humility, and dignity but for my fool."
2. The greatest gift you can give might be the gift that you yourself were never given. Give that gift.
The most valuable service you have to offer your fellow humans may be the service you have always wished were performed for you. Offer that service.
An experience that wounded you could move you to help people who've been similarly wounded. Heal yourself by healing others.
3. No matter how holy and good, everyone in the world has a portion of the world's sickness inside them. It's known by many names: neurosis, shadow, demon, devil. Many people try to deny that it inhabits them. Others acknowledge its power so readily that they allow themselves to be overwhelmed and distorted by it.
At the Beauty and Truth Lab, we take a position between those two positions. We accept the fact that the evil is part of us, but treat it with compassionate amusement and flexible vigilance. Our stance is partly that of loving parents and partly that of warriors.
Once you make a commitment to explore the mysteries of pronoia, your shadow will try to play tricks on you that it has never tried before. How will you respond? We recommend an aggressive, tender, improvisational approach. Be ready for anything. Avoid both blithe excesses of tolerance and grave fundamentalism.
4. Philosopher William James proposed that if our culture ever hoped to shed the deeply ingrained habit of going to war, we'd have to create a moral equivalent. It's not enough to preach the value of peace, he said. We have to find other ways to channel our aggressive instincts in order to accomplish what war does, like stimulate political unity and build civic virtue.
Astrology provides a complementary perspective. Each of us has the warrior energy of the planet Mars in our psychological makeup. We can't simply repress it, but must find a positive way to express it. How might you go about this project?
5. In his book *The Thought of the Heart and the Soul of the World,* psychologist James Hillman writes: "The question of evil refers primarily to the anaesthetized heart, the heart that has no reaction to what it faces, thereby turning the variegated sensuous face of the world into monotony, sameness, oneness."
What would you have to do in order to triumph over this kind of evil in yourself?
6. "The problem, if you love it, is as beautiful as the sunset," wrote J. Krishnamurti. "The obstacle is the path," says the Zen proverb. What frustrating puzzle do you love the best?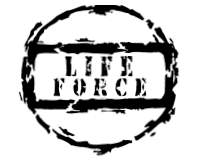 Here's another excerpt from
Pronoia
.
HOW IS ENLIGHTENMENT LIKE A MILLION-DOLLAR VACATION HOME?
For some seekers, spiritual enlightenment is the ultimate commodity. They believe that through diligent meditation and self-­improvement, there will come a day when it will no longer elude their grasp. Breaking through to the singular state of cosmic consciousness, they will forever after own it, free and clear. Permanently illuminated! Never to backslide into the dull ignominy of normal human awareness!
Here's what I have to say about that: It's a delusion.
The fact is, the nature of perfection is always mutating. What constitutes enlightenment today will always be different tomorrow. Even if ­you're fortunate and wise enough to score a sliver of "enlightenment," it's not a static treasure that becomes your indestructible, everlasting possession. Rather, it remains a mercurial knack that must be continually re­earned.
If you want to befriend the Divine Wow, you must not only be willing to change ceaselessly -- you have to love to change ceaselessly.
Lucky you: All of creation is conspiring to help you live like that.
+
CERTIFICATE OF EXEMPTION FROM ENLIGHTENMENT
This document certifies that _____________________ is immune to the lust for enlightenment and is exempt from the need to seek enlightenment.
This document also certifies that _____________________ has seen through the fraud of the enlightenment con game and is excused from further clawing and scraping to own a piece of that specious reward.
This document further certifies that _____________________ is free from the temptation to be consecrated as enlightened by any guru, saint, holy person, or religious organization that claims the right to do so.
Finally, this document certifies that _____________________ has already been enlightened a million times in a million different ways anyway, and that seeking even further enlightenment would be redundant and even greedy.
To ensure the continued validity of this document _____________________ vows to regularly renew these three understandings: that it is impossible to ever reach a complete and permanent state of enlightenment; that there is no single state of awareness that constitutes enlightenment; and that since the nature of reality keeps changing, the nature of enlightenment keeps changing as well.
+
TO SEE THE ABOVE CERTIFICATE AS IT APPEARS IN THE BOOK,
GO HERE
.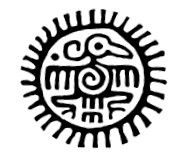 My most recent book is
Pronoia Is the Antidote for Paranoia
. It's also available
here
.
Below is an excerpt.
LETTERS TO THE BEAUTY AND TRUTH LAB, Part 1
We who are devoted to pronoia created the Beauty and Truth Lab and not the Beauty and Truth Think Tank because we want to put our ideas to the test in the field -- to apply them in unpredictable situations beyond our control and see whether they're useful to people who aren't necessarily steeped in the mystique of pronoia.
One way we've gone about that is to encourage the public to testify and ask questions about their practical experiences with pronoia. Below is Part 1 of a collection of exchanges that have unfolded since we began discussing pronoiac themes on the BeautyandTruth.com website and in the weekly astrology newsletter.
+
DEAR BEAUTY AND TRUTH LAB: I'm a very analytical person, with a doctorate in nuclear physics and a high-tech job. All my training and business savvy tell me that Rob Brezsny's astrology column is superstitious mumbo jumbo, yet every time I've faced a crisis in the last 10 years, his horoscopes have provided accurate wisdom and counsel when things seemed darkest.
The same is true about the book
Pronoia
. The scientist in me knows that you Beauty and Truth Lab people are utopian nutcases. It's absolutely demented to regard the universe as friendly and to fantasize that there's some vast, invisible conspiracy of blessing-bestowers. And yet I have to confess that whenever I try the pronoiac strategies you describe, my life veers in the direction of synchronicity and delight.
On the one hand, none of this makes any sense. On the other hand, I don't care that it doesn't make any sense. Somehow I'm able to draw sustenance from something whose power I don't understand or even believe in. In any case, thank you! - Humble Genius
DEAR HUMBLE GENIUS: You've described a quality that we aspire to in our efforts to cultivate pronoia: the ability to be helped by powers that are beyond our understanding.
+
DEAR BEAUTY AND TRUTH LAB: Does pronoia make you feel like you're falling in love? Not just with a person but with life itself? And can that be scary? Is it possible that you might feel a chord of gorgeous terror resound in your gut when you entertain the thought that every person and even every animal and plant and rock in the world is ganging up to make your life interesting -- almost more brilliantly interesting than you can bear? Does pronoia threaten to cause all perceptions, all sensations, all interactions to verge on being orgasmic?
I've been heading in this direction lately and it's freaking me out. Can extreme happiness be dangerous to my well-being? - Butchtastic
DEAR BUTCHTASTIC: First thing we'll say is that while pronoia inevitably feeds the soul, it doesn't necessarily further the agendas of the ego. The anxiety that's welling up may be the result of your old self-image clinging to the shrunken expectations it had gotten used to thinking of as essential to its identity.
The second thing is that when people invite pronoia to take over their perceptual filters, they often feel as if they're falling in love with a Scary Yet Friendly Vastness that kicks their butts until they wake up to the secret beauty they've been ignoring.
+
DEAR BEAUTY AND TRUTH LAB: I'm battling mixed emotions. On the one hand, I have frequent surges of intense compassion that make me want to build houses for poor folks. On the other hand, I'm beset by flashes of vanity that make me want to spend my money on Prada shoes and expensive jewelry rather than on trips to Third World countries to help Habitat for Humanity. Is it crazy and self-defeating to want both things? - Torn and Guilty
DEAR TORN AND GUILTY: Try honoring both your urge to express beauty and your desire to aid your fellow humans. We have a vision of you wearing a gold tiara and Prada's Sculpted d'Orsay pumps as you wield your hammer, framing a wall for a new house in Haiti.
+
DEAR BEAUTY AND TRUTH LAB: In your book
Pronoia
, you say, 'The universe always gives us exactly what we need, exactly when we need it.' I have a different view. I often find that I disagree with what the Universe decides is best for me. But that usually turns out to be a good thing. It's fun for me to always be arguing with God! I learn a lot and generate a lot of high energy from trying to outmaneuver the divine will. What do you think about that? - Cagey Dissident
DEAR CAGEY: Congratulations! You are the thousandth dissident to testify that pronoia is not, in fact, the One Truth and the Only Way -- thereby proving to our satisfaction that we have successfully prevented our beloved Beauty and Truth Lab from being a shill for a fundamentalist ideology. Please accept our most fantastic thanks. Your prize will be on its way to you soon!
+
DEAR BEAUTY AND TRUTH LAB: The chemo treatments burned out all the math skills in my brain, which were already pretty meager. On the other hand, they awakened my ability to feel perfectly at ease while in the midst of paradoxical situations that everyone else finds maddening and uncomfortable.
The chemo also made me ridiculously tolerant of people's contradictions, sometimes even their hypocrisies, and freed me to enjoy life as an entertaining movie with lots of interesting plot twists rather than as a pitched battle between everything I like and everything I don't like. I guess I could say that my cancer helped turn me into a pronoiac! - The Chaos Artist Formerly Known as Risa Kline