Horoscopes by Rob Brezsny
Week of May 25th, 2023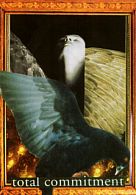 ♉ TAURUS
(April 20-May 20)
Do you want a seed to fulfill its destiny? You must bury it in the ground. There, if it's able to draw on water and the proper nutrients, it will break open and sprout. Its life as a seed will be over. The plant it eventually grows into will look nothing like its source. We take this process for granted, but it's always a miracle. Now let's invoke this story as a metaphor for what you are hopefully on the verge of, Taurus. I invite you to do all that's helpful and necessary to ensure your seed germinates!
*
Take inventory of the extent that "No" fills up your life. Notice how often you say or think: 1. "That's not right." 2. "I don't like that." 3. "I don't agree with that." 4. "They don't like me." 5. "I'm not very good." 6. "That should be different from what it is."
To be clear, I do think a certain amount of "NO!" is healthy. It can prevent people from violating your boundaries. It can steer you away from doing things you don't really want to do. But it's also crucial to your well-being that you have ready access to big supplies of the invigorating "YES!"
For help in retraining yourself to say "Yes!" at least 51% of the time, tune in to your
EXPANDED AUDIO HOROSCOPE
.