Horoscopes by Rob Brezsny
Week of May 19th, 2022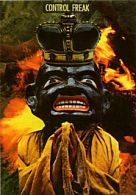 ♓ PISCES
(February 19-March 20)
The Uberfacts Twitter account informs me that if you were to consume the amount of food equivalent to what a hummingbird eats, you would eat 300 hamburgers or 7,800 cabbages per day. To match the amount of exercise a hummingbird gets while burning all those calories, you'd have to do approximately 37 bazillion jumping jacks. You will never do this, of course. But in the coming weeks, you may be more metaphorically hungry than usual. I predict you will be voracious for new information and novel experiences and fresh ideas. Not 300 hamburgers or 7,800 cabbages' worth—but still, a lot. My advice: Have fun being insatiably curious and greedy for stimulation.
*
WHY IS IT CALLED "FREE WILL" ASTROLOGY? Because my goal is to create horoscopes that nurture your free will.
Contrary to what some people believe, there's no such thing as predestination. Fate is a tricky phenomenon that keeps changing its inclinations about where to go.
That's why I don't call myself a fortuneteller. My best service is as a psychic intelligence agent, helping you find hidden patterns and unconscious forces that may be affecting you. If I "predict" anything, it's not so much the future as the unknown parts of the present.
If you want more than the 'scopes you reading here, remember I also create
EXPANDED AUDIO HOROSCOPE
. They're further meditations on the state of your destiny.
To listen to your Expanded Audio Horoscope online,
GO HERE.
Register and/or log in through the main page.