Select a date
(required)

and sign

(optional)
Week of July 13th, 2017
How Do You Want to Create Your Life?
WHAT OPPORTUNITIES ARE AHEAD FOR YOU in the next ten to twelve months?
EXPLORE THE BIG PICTURE OF YOUR LIFE
with my
IN-DEPTH, LONG-TERM AUDIO FORECASTS
for the Second Half of 2017 and onward into 2018.
How can you exert your free will to create the adventures that will bring out the best in you, even as you find graceful ways to cooperate with the tides of destiny?
To listen to your BIG PICTURE horoscopes online,
GO HERE
. Register and/or log in through the main page, and then click on the link "Long Term Forecast for Second Half of 2017."
They're available on your tablets and smart phones as well as your computers.
The in-depth, long-range Expanded Audio horoscopes cost $6 apiece if you access them on the Web (discounts are available for multiple purchases), or $1.99 per minute if you want them over the phone. For phone access, call: 1-877-873-4888.
What will be the story of your life in the second half of 2017 and onward into 2018? How can you conspire with life to create the best possible future for yourself?
You can also hear a shorter-term forecast for the week ahead by clicking on "This week (July 11, 2017)."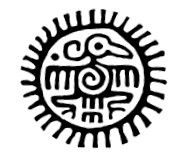 Here's a gathering of
all the Long-Range, Big-Picture horoscopes
I wrote for you early this year. Check to see if they are relevant to the way your life has been unfolding so far in 2017.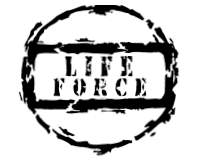 My book
Pronoia Is the Antidote for Paranoia
is available at
Amazon
and
Powells
.
Here are excerpts:
YOUR MIND IS ALWYS FREE
At every moment, your mind is free ? free to reject any thoughts, impulses, and feelings that are barreling into it from who-knows-where. Free to leap to some fresh perspective, inspiring though, or deep feeling.
It?s true! You can have deep feeling ten seconds from now if you want. All you have to do is turn your mind to a memory that stimulates deep feeling or to a future fantasy that stimulates deep feeling.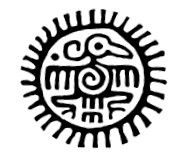 EXPERIMENT
Experiment: Weed out the wishy-washy wishes and lukewarm longings that keep you distracted from your burning desires.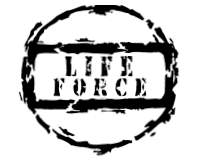 EMPATHY FOR DELUSIONS
Being acutely aware of the fact that I have entertained a great number of delusional, nonsensical, and wasteful thoughts and feelings over the course of my life, I have empathy for those who don't yet know that they entertain a great number of delusional, nonsensical, and wasteful thoughts.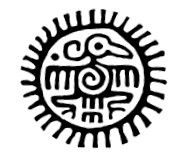 THOUGHT EXPERIMENT'
Here's a thought experiment you could try for the next 24 hours: Every time a negative or fearful thought rises up, substitute a thought, imagination, or memory that energizes you and makes you feel genuinely good.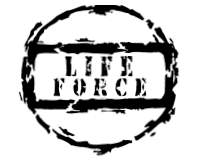 RADICAL AUTHENTICITY
"I've been practicing radical authenticity lately," my friend Brandon told me. "I'm revealing the blunt truth about unmentionable subjects to everyone I know. It's been pretty hellish -- no one likes having the social masks stripped away -- but it's been ultimately rewarding."
"I admire your boldness in naming the currents flowing beneath the surface," I replied, "but I'm curious as to why you imply they're all negative. To practice radical authenticity, shouldn't you also express the raw truth about what's right, good, and beautiful? Shouldn't you unleash the praise and gratitude that normally go unspoken?"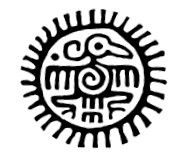 TO HELL WITH MY SUFFERING
"To hell with my suffering," wrote Arthur Rimbaud in his poem "May Banners." I invite you to make that snappy phrase your mantra for now. Anytime you feel a sour thought impinging on your perceptions, say, "To hell with my suffering."
And immediately follow it up with an expostulation from another Rimbaud poem, "It's all too beautiful."
You could be ruthless about it. If you sense an imminent outbreak of pettiness, or if a critical little voice in your head blurts out a curse, or if a pesky ghost starts to nag you, simply say, "To hell with my suffering," and then, "It's all too beautiful."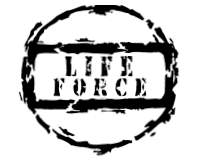 TELEPATHICS ANONYMOUS
Telepathics Anonymous is a 12-step program for those who aren't aware of how the thoughts and feelings of others leak over into their own.
Are you suffering because you imagine your psyche is an utterly separate and sealed-off territory? Would reality make a lot more sense if you knew for sure that you are in continual extrasensory contact with more souls than you can imagine?
Telepathics Anonymous offers proof that human minds overlap all the time!
As a get-?acquainted gift, Telepathics Anonymous would like to present you with an omen concerning the future of your relationship with love. Look for it exactly 95 hours and 19 minutes from right now.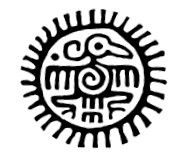 ATTUNE YOURSELF TO BEAUTY
What do you need to kill off in yourself in order to tune in to the beauty that's hidden from you? What worn-out shticks are blinding you to the blessings that life is conspiring to give you?
Which of your theories may have been useful and even brilliant in the past but are now keeping you from becoming aware of the ever-fresh creation that unfolds before you?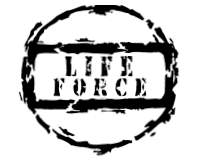 THROW A PARTY FOR ALL THE PEOPLE YOU ARE
Throw a party for all the people you've ever been and all the different selves who live within you. Invite the teenager who once seethed with frustrated potential and the four-year-old who loved nothing more than to play.
Include the hopeful complainer who stands in the shadows and dares you to ask for more, as well as the brave hero who comes out every now and then to attempt seemingly impossible feats of happiness.
Don't forget any of the various personalities who have contributed to making you who you are, even the "bad" ones. Celebrate your internal diversity. Marvel at how good you are at changing.
(For extra credit, you could also invite all the characters you've been in past incarnations, like the Balinese puppet-maker and the Nigerian herbalist and the Chinese midwife and the African savannah elephant.)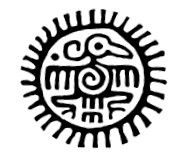 FOUR ADDICTIONS
Our ability to pursue our dreams can be inhibited by four addictions:
1. an addiction to what other people think of us;
2. an addiction to creating melodrama in a misguided quest for excitement;
3. an addiction to believing we're imprisoned by what happened in the past;
4. an addiction to negative thoughts that fill us with anxiety.
(Thanks to success coach Tom Ferry for these ideas.)
The good news is that it is your birthright to beat all four of those addictions. The work won't come fast or early, and it may never be perfect. But it's quite possible.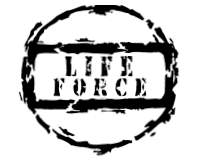 DO YOU REALLY NEED TO CHANGE THE SUNSET?
"When I look at a sunset, I don't say, 'Soften the orange a little on the right hand corner, and put a bit more purple in the cloud color.'" Pioneering psychologist Carl Rogers was describing the way he observed the world. "I don't try to control a sunset," he continued. "I watch it with awe."
He had a similar view about people. "One of the most satisfying experiences," he said, "is just fully to appreciate an individual in the same way I appreciate a sunset."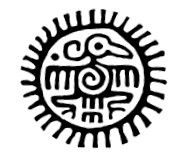 ALTER YOUR CONSCIOUSNESS?
refusing to use the word "I" for 72 hours
acting with absolutely no ulterior motives
dancing in the dark, in slow motion, with your clothes on inside-out
witnessing an event considered impossible by your rational mind
reviewing in painstaking detail the history of your life
creating something beautiful out of something ugly
achieving telepathic connection with all of creation
forcing yourself to laugh for ten minutes straight
calling everything by its wrong name
renouncing your horoscope
making animal noises
looking at yourself in the mirror for an hour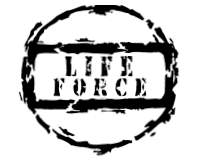 WHAT IS WILDNESS?
Here's the definition of "wildness" offered by Robert Bly in his book, "The Rag and Bone Shop of the Heart": To be wild is not to be crazy like a criminal or psychotic, but "mad as the mist and snow." It has nothing to do with being childish or primitive, nor does it manifest as manic rebellion or self-damaging alienation.
The marks of wildness, Bly says, are a love of nature, a delight in silence, a voice free to say spontaneous things, and a vivacious curiosity in the face of the unknown.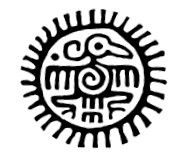 POWER OF YOUR IMAGINATION
When I studied method acting with filmmaker David Mamet, he urged us to cultivate such a vivid imagination that we could taste the pretend coffee that we drank out of an imaginary cup.
We'd feel the heft of the cup in our hand and the steamy heat rising. We'd hallucinate the bitterly flavorful smell, and the muscles of our face would move the way they might if we were sipping the actual factual coffee.
Pop star Lady Gaga didn't work with Mamet while she was maturing as an actress, but she got similar teachings. She told New York magazine that she can "feel the rain, when it's not raining." And more than that: "I can mentally give myself an orgasm."
It's your birthright to develop an imagination like that. You'll have to work hard at it, though.
Are you interested?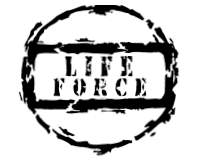 CHANGING THE SUNSET
"When I look at a sunset, I don't say, 'Soften the orange a little on the right hand corner, and put a bit more purple in the cloud color.'" Pioneering psychologist Carl Rogers was describing the way he observed the world. "I don't try to control a sunset," he continued. "I watch it with awe."
He had a similar view about people. "One of the most satisfying experiences," he said, "is just fully to appreciate an individual in the same way I appreciate a sunset."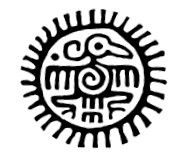 SHADOW SCHOOL
You're a gorgeous mystery with a wild heart and a lofty purpose. But like all of us, you also have a dark side -- a part of your psyche that snarls and bites, that's unconscious and irrational, that is motivated by ill will or twisted passions or instinctual fears.
It's your own personal portion of the world's sickness: a mess of repressed longings, enervating wounds, ignorant delusions, and unripe powers. You'd prefer to ignore it because it's unflattering or uncomfortable or very different from what you imagine yourself to be.
If you acknowledge its existence at all (many of us don't), you might call it the devil, your evil twin, your inner monster, or your personal demon. Psychologist Carl Jung referred to it as the shadow. He regarded it as the lead that the authentic alchemists of the Middle Ages sought to transmute into gold.
+
Astrologer Steven Forrest has a different name for the shadow: stuff. "Work on your stuff," he says, "or your stuff will work on you." He means that it will sabotage you if you're not aggressive about identifying, negotiating with, and transforming it.
+
The shadow is not inherently evil. If it is ignored or denied, it may become monstrous to compensate. Only then is it likely to "demonically possess" its owner, leading to compulsive, exaggerated, "evil" behavior.
+
"The shadow, which is in conflict with the acknowledged values, cannot be accepted as a negative part of one's own psyche and is therefore projected -- that is, it is transferred to the outside world and experienced as an outside object. It is combated, punished, and exterminated as 'the alien out there' instead of being dealt with as one's own inner problem." -- Erich Neumann, *Depth Psychology and a New Ethic*
+
The qualities in ourselves that we deny or dislike are often the very qualities that we most bitterly complain about in other people. So for instance, an old friend of mine named Mark had a special disgust for friends who were unavailable to him when he really needed them. But I was witness to him engaging in the same behavior three different times, disappearing from the lives of his friends just when they needed him most.
+
"Whatever is rejected from the self, appears in the world as an event," said Jung. If you disown a part of your personality, it'll materialize as an unexpected detour.
Everyone who believes in the devil is the devil . . . .
TO READ THE REST OF "SHADOW SCHOOL,"
go here.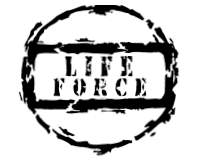 FREE YOUR BODY!
Free your body. Don't ruminate and agonize about it. Do it simply and easily. LOVE YOUR BODY!
Be brave and forceful, gentle and graceful. Free your sublimely imperfect, riotously intelligent body. Allow it to be itself in all of its mysterious glory. Love your body exactly as it is.
Praise your body. Thank your body. Tell it you adore its uncanny majesty . . . you yearn to learn more of its secrets . . . you promise to treat it as your beloved ally.
Be in love with your body, no shame, no apology. Be in awe of your body's unfathomable power to endlessly carry out the millions of chemical reactions that keep you alive and thriving.
How can you not be overwhelmed with reverence for your hungry, curious, resourceful, unpredictable body?
Study your body's magic. Exult in the blessings it bestows on you. Celebrate and hone its fierce animal elegance.