Select a date
(required)

and sign

(optional)
Week of August 3rd, 2023
What Do You Want More Than Anything Else?
Proposed experiment: See if you can discover what has been hidden from you. Peel off the disguises. Outwit the hype. Forgive but also work around the fear that drives the deceptions and delusions. Penetrate to the raw truth that is buried beneath the official story and the sincere propaganda. And be alert for the forgotten treasure, lost keys, missing links, or magic elixir.
To help you achieve success in these endeavors, keep in mind the advice of inventor George Washington Carver: "Anything will give up its secrets if you love it enough."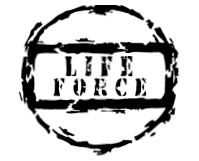 Here's
a link to my free weekly email newsletter
, featuring the Free Will Astrology horoscopes, plus a celebratory array of tender rants, lyrical excitements, poetic philosophy, and joyous adventures in consciousness.
It arrives every Tuesday morning by 7:30 am.
Sign up here for your subscription.
My book
Pronoia Is the Antidote for Paranoia
is available at
Amazon
and
Powells
and
Bookshop.org
Below are excerpts:  
Congratulations. Every cell in your perfect animal body is beginning to purr with luminous gratitude for the enormity of the riches you endlessly receive.
You are becoming aware that each of your heart's beats originates as a gift of love directly from the Goddess herself.
Any residues of hatred that had been tainting your libido are leaving you for good.
You are becoming telepathically linked to the world's entire host of secret teachers, pacifist warriors, philosopher clowns, and bodhisattvas disguised as convenience store clerks.
In other words, you're on the verge of détente with your evil twin. And you're ready to submit to a multiple-choice test, which goes like this:
How does it make you feel when I urge you to confess profound secrets to people who are not particularly interested? Does it make you want to:
a. cultivate a healthy erotic desire for a person you'd normally never be attracted to in a million years;
b. stop helping your friends glamorize their pain;
c. imitate a hurricane in the act of extinguishing a forest fire;
d. visualize Buddha or Mother Teresa at the moment of orgasm;
e. steal something that's already yours.
The right answer, of course, is any answer you thought was correct. Congratulations. You're even smarter than you knew.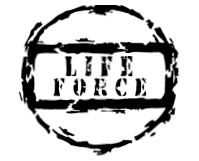 The sage and her student were standing by a pool discussing longing and ambition.
"What do you want more than anything else?" the sage asked.
"To perfect my ability to love all of creation the way I love myself," the young man replied.
At that moment, the sage tackled the student and shoved his head beneath the water. Accustomed to letting his teacher shape the unpredictable contours of his education, he did not resist.
One minute went by. Then another. The student began to struggle and kick. His teacher was strong.
Finally she released her grip and the student surfaced, fighting for breath.
"What did you want more than anything else during these last few minutes?" the sage inquired.
"Nothing else was in my mind except the desire for air," gasped the student.
"Excellent," beamed the sage. "As soon as you are equally single-minded in your desire to perfect your ability to love all of creation the way you love yourself, you will achieve your goal."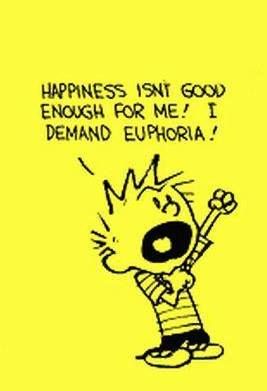 Many of us have a superficial notion of the nature of healing, writes Peter Kingsley in his book "In the Dark Places of Wisdom." We think that "healing is what makes us comfortable and eases the pain." But the truth is, "what we want to be healed of is often what will heal us if we can stand the discomfort and the pain."
.
I invite you to work with this theme. See if you can stave off your urge for ease as you marinate longer in the aching confusion. "If we really face our sadness," says Kingsley, "we find it speaks with the voice of our deepest longing. And if we face it a little longer we find that it teaches us the way to attain what we long for."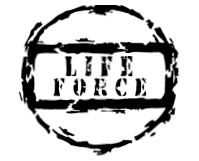 Beauty and Truth Lab researcher Artemisia had just begun menstruating, and was suffering from debilitating cramps. Massive doses of ibuprofen were not relieving the distress, so she went to her regular acupuncturist, Dr. Lily Ming, to get relief.
Dr. Ming had Artemisia lie down on the table and proceeded to insert 10 needles in her belly and hand and ear. Then Dr. Ming introduced a treatment that Artemisia was unfamiliar with: She lightly pounded the nail of Artemisia's left big toe with a small silver hammer for a few minutes.
"Why are you doing that?" Artemisia asked.
"It is good for the uterus," the doctor replied.
Indeed, Artemisia's cramps diminished as the doctor thumped, and in the days to come they did not recur.
After the session, as Artemisia prepared to leave, the usually taciturn Ming started up a conversation. Artemisia was surprised, but listened attentively as Dr. Ming made a series of revelations. The most surprising was Dr. Ming's description of a traumatic event from her own childhood.
During the military occupation of her native Manchuria, a province of China, she was forced to witness Japanese soldiers torturing people she loved. Their primary atrocity was using hammers to drive bamboo shoots through their victims' big toes.
The moral of the story: Dr. Ming has accomplished the heroic feat of reversing the meaning of her most traumatic imprint. She has turned a symbol of pain into a symbol of healing.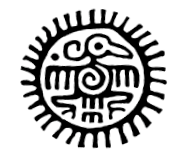 I invite you to become an exhilarationist, which is the opposite of a terrorist: Conspire to unleash blessings on unsuspecting recipients, inspiring them to feel good. Give anonymous gifts or provide some beauty or healing to people who can't do you any favors in return.
Before bringing your work as a exhilarationist to strangers, you might want to practice with two close companions.
Offer them each a gift that fires up their ambitions. It should not be a practical necessity or consumer fetish, but rather a provocative tool or toy.
Give them an imaginative boon they've been hesitant to ask for, a beautiful thing that expands their self-image, a surprising intervention that says, "I love the way you move me."
We're all family. You have at least a million relatives as close as tenth cousin, and no one on Earth is any further removed than your fiftieth cousin.
With each breath, you take into your body 10 sextillion atoms, and, owing to the wind's circulation, every year you have intimate relations with oxygen molecules exhaled by every person alive, as well as by everyone who ever lived. (Source: Guy Murchie, *The Seven Mysteries of Life*)
Right now you may be carrying atoms that were once inside the lungs of Malcolm X, William Shakespeare, Joan of Arc, and Cleopatra.
+
Your body contains about four octillion atoms. That's four with 27 zeroes after it. Believe it or not, 200 billion of that total were once inside the body of Martin Luther King, Jr. For that matter, an average of 200 billion atoms of everyone who has ever lived and died is part of you. I am not making this up.
+
Astrophysicist Neil deGrasse Tyson told *The Washington Post* the following fun facts: "There are more molecules of water in a cup of water than cups of water in all the world's oceans. This means that some molecules in every cup of water you drink passed through the kidneys of Genghis Khan, Napoleon, Abe Lincoln, or any other historical person of your choosing."