Select a date
(required)

and sign

(optional)
Week of June 22nd, 2023
Explore the Big Picture of Your Life
Tune in to my
MID-YEAR AUDIO PREVIEW of YOUR DESTINY for the REST of 2023 and beyond.
This week my
Expanded Audio Horoscopes
explore themes that I suspect will be important for you during the coming months.
What areas of your life are likely to receive unexpected assistance and divine inspiration?
Where are you likely to find most success?
How can you best cooperate with the cosmic rhythms?
What questions should you be asking?
To listen to my IN-DEPTH, LONG-TERM AUDIO FORECAST for YOUR LIFE during the next six months,
go here, then register and/or sign in.
After you log in through the main page, click on the link "Long-Term Forecast for Second Half of 2023."
+
The Expanded Audio Horoscopes cost $7 apiece if you access them on the Web. There are discounts for the purchase of multiple reports.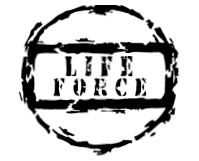 Here's
a link to my free weekly email newsletter
, featuring the Free Will Astrology horoscopes, plus a celebratory array of tender rants, lyrical excitements, poetic philosophy, and joyous adventures in consciousness.
It arrives every Tuesday morning by 7:30 am.
Sign up here for your subscription.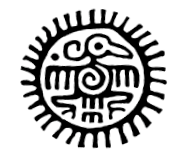 My book
Pronoia Is the Antidote for Paranoia
is available at
Amazon
and
Powells
and
Bookshop.org
Below are excerpts.
Healthy states of mind and soul:
COMPASSIONATE DISCRIMINATION. Having astute judgment without being scornfully judgmental; seeing difficult truths about a situation or person without closing your heart or feeling superior. In the words of Alan Jones: having the ability "to smell a rat without allowing your ability to discern deception sour your vision of the glory and joy that is everyone's birthright."
+
COMIC INTROSPECTION. Being fully aware of your own foibles while still loving yourself tenderly and maintaining confidence in your ability to give your specific genius to the world. To paraphrase Alan Jones, Dean of Grace Cathedral: following the Byzantine ploys of your ego with compassion and humor as it tries to make itself the center of everything, even the center of its own suffering and struggle.
+
NOT HAVING TO BE RIGHT. Fostering an ability, even a willingness, to be proven wrong about one of your initial perceptions or pet theories; having an eagerness to gather information that may change your mind about something you have fervently believed; cultivating a tendency to enjoy being corrected, especially about ideas that are negative or hostile.
+
RELENTLESS UNPRETENTIOUSNESS. Possessing a strong determination to not take yourself too seriously, not take your cherished beliefs too literally, and not take other people's ideas about you too personally.
+
JOYFUL POIGNANCE. Feeling buoyantly joyful about the beauty and mystery of life while remaining aware of the sadness, injustices, wounds, and future fears that form the challenges in an examined life.
+
RADICAL CURIOSITY. Characterized by the following traits: an enthusiasm for the mystery embedded in the mundane; a preference for questions over answers; an aversion to stereotyping, generalizations, and jumping to conclusions; a belief that people are unsolvable puzzles; an inclination to be unafraid of both change and absence of change; a strong drive to avoid boredom; a lack of interest in possessing or dominating what you are curious about.
+
WILD DISCIPLINE. Possessing a talent for creating a kind of organization that's liberating; knowing how to introduce limitations into a situation in such a way that everyone involved is empowered to express his or her unique genius; having an ability to discern hidden order within a seemingly chaotic mess.
+
VISIONS OF THRILLING EXPLOITS. Experiencing an eruption of intuition that clearly reveals you will attempt a certain adventure in the future, as when you spy a particular mountain for the first time and know you'll climb it one day.
+
UNTWEAKABILITY. Having a composed, blame-­free readiness to correct false impressions when your actions have been misunderstood and have led to awkward consequences.
+
ACUTE FLUENCY. Happily immersed in artistic creation or scientific exploration; lost in a trance-like state of inventiveness that's both blissful and taxing; surrendered to a state of grace in which you're fully engaged in a productive, compelling, and delightful activity. The joy of this demanding, rewarding state is intensified by a sense that time has been suspended, and is rounder and deeper than usual. (Suggested by H. H. Holiday, who reports that extensive studies in this state have been done by Mihaly Cziscenmihaliy in his book,
Flow: The Psychology of Optimal Experience
.)
+
AESTHETIC BLISS. Vividly experiencing the colors, textures, tones, scents, and rhythms of the world around you, creating a symbiotic intimacy that dissolves the psychological barriers between you and what you observe. (Suggested by Jeanne Grossetti.)
+
AGGRESSIVE SENSITIVITY. Animated by a strong determination to be receptive and empathetic.
+
* ALIGNMENT WITH THE INFINITY OF THE MOMENT. Reveling in the liberating realization that we are all exactly where we need to be at all times, even if some of us are temporarily in the midst of trial or tribulation, and that human evolution is proceeding exactly as it should, even if we can't see the big picture of the puzzle that would clarify how all the pieces fit together perfectly. (Suggested by Meredith Jones.)
+
AUTONOMOUS NURTURING. Not waiting for someone to give you what you can give yourself. (Suggested by Shannen Davis.)
+
BASKING IN ELDER WISDOM. A state of expansive ripeness achieved through listening to the stories of elders. (Suggested by Annabelle Aavard.)
+
BIBLIOBLISS. Transported into states of transcendent pleasure while immersed in reading a favorite book. (Suggested by Catherine Kaikowska.)
+
BLASPHEMOUS REVERENCE. Acting on the knowledge that the most efficacious form of devotion to the Divine Wow is tinctured with playful or mischievous behavior that prevents the buildup of fanaticism.
+
BOO-DUH NATURE. Dwelling in the blithe understanding of the fact that worry is useless because most of what we worry about never happens. (Suggested by Timothy S. Wallace.)
+
Psychiatry and psychotherapy often obsess on what's wrong with people and give short shrift to what's right. The manual of these professions is a 991-page textbook called the
DSM-V
. It identifies scores of pathological states but no healthy ones.
Some time back, I began to complain about this fact, and asked readers to help me compile material for a proposed antidote, the Anti-DSM -- a compendium of healthy, exalted, positive states of being.
As their entries came in, we at the Beauty and Truth Laboratory were inspired to dream up some of our own. Below is part one of our initial attempt at creating an Anti-DSM-V, or as we also like to call it,
The Outlaw Catalog of Cagey Optimism
.
More healthy states of mind
.