Select a date
(required)

and sign

(optional)
Week of June 15th, 2023
The Joy of Integrity
Here's
a link to my free weekly email newsletter
, featuring the Free Will Astrology horoscopes, plus a celebratory array of tender rants, lyrical excitements, poetic philosophy, and joyous adventures in consciousness.
It arrives every Tuesday morning by 7:30 am.
Sign up here for your subscription.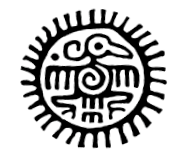 My book
Pronoia Is the Antidote for Paranoia
is available at
Amazon
and
Powells
and
Bookshop.org
Below are excerpts.
I invite you to speak the following words:
"I pledge to see my problems as disguised opportunities and my flaws as imperfect or unripe talents."
"I pledge to remember that I am not only a sweating, half-asleep, excitable, bumbling jumble of desires, but that I am also an immortal four-dimensional messiah in continuous telepathic touch with all of creation."
"As long as I live, I vow to die and be reborn, die and be reborn, die and be reborn, over and over again, forever reinventing myself."
"I vow to love and honor both the life I wish I had and the life I actually have. I vow to love and honor my highs and my lows, my yeses and noes, my give and my take.
"I pledge to wake myself up, never hold back, have nothing to lose, go all the way, kiss the stormy sky, be the hero of my own story, ask for everything I need and give everything I have, take myself to the river when it's time to go to the river, and take myself to the mountaintop when it's time to go to the mountaintop."
"I promise to be stronger than hate, wetter than water, deeper than the abyss, and wilder than the sun."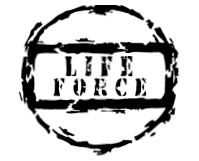 IMAGINAL HYGIENE
"Imaginal hygiene is the inner art of self-managing your imagination, to defend it from forces that compromise, pollute, colonize, shrink, and sterilize it, and to cultivate those that illuminate, expand, and nourish it."
The above is
an excerpt from a wonderful piece
by M. T. Xen, which I highly recommend.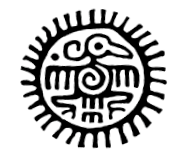 ARE YOU CONSPIRING TO PERPETRATE PRONOIA?
Even now, secret allies are cooking up mysteries that will excite you and incite you for years to come.
Even now, the Earth, moon, and sun are collaborating to make sure you have all you need to make your next smart move.
But here's the loaded question: Are you willing to start loving life back with an equal intensity? The adoration it offers you has not exactly been unrequited, but there is room for you to be more demonstrative.
Half of the art of pronoia is about being improvisationally receptive to life's elaborate scheme to shower you with blessings. The other half is about learning to be a co-conspirator who assists life in doling out blessings—to help everyone else get exactly what they need, exactly when they need it.
Visualize yourself being able to recognize the raw truth about the people you care about. Imagine that you can see how they already embody the beauty their souls' codes have promised as well as how they still fall short of embodying that beauty.
Picture yourself being able to make them feel appreciated even as you inspire them to risk changes that will activate more of their souls' codes.
P.S. All of creation loves you very much.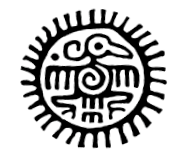 YOUR POWER TO HEAL
"Remember, we are all affecting the world every moment, whether we mean to or not. Our actions and states of mind matter, because we are so deeply interconnected with one another. Working on our own consciousness is the most important thing that we are doing at any moment, and being love is a supreme creative act."
—Ram Dass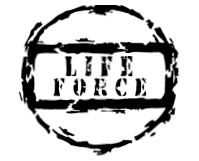 THE JOY OF INTEGRITY
"Picture the Grand Canyon," says Buddhist teacher Jack Kornfield. "Every hundred years, a child comes by and throws a mustard seed into it. In the time it takes to fill the hole in the earth with mustard seeds, one maha­kal­pa will have passed. To perfect the virtuous heart—the joy of integrity—takes a thousand mahakalpas."
.
If that's true, then we've got a lot of work to do. The good news is that civilization is in the midst of a critical turning point that could tremendously expedite our ripening. So we could make unusually great progress toward the goal of perfecting the virtuous heart in the next 40 years.
.
For best results, we might meditate often on the phrase "the joy of integrity." We could get familiar with the pleasurable emotion that comes from acting with impeccability. And we can try out this idea from Gandhi: Integrity is the royal road to our inner freedom.