Select a date
(required)

and sign

(optional)
Week of June 8th, 2023
Good Problems
My book
Pronoia Is the Antidote for Paranoia
is available at
Amazon
and
Powells
and
Bookshop.org
Below are excerpts.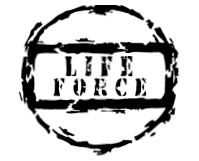 GOOD PROBLEMS
Is there anything more dangerous than getting up in the morning and having nothing to worry about, no problems to solve, no friction to heat you up? That state can be a threat to your health, because if untreated it incites an unconscious yearning for any old dumb trouble that might rouse some excitement.
Acquiring problems is a fundamental human need. It's as crucial to your well-being as getting food, air, water, sleep, and love. You define yourself--indeed, you make yourself--through the riddles you attract and solve. The most creative people on the planet are those who frame the biggest, hardest questions and then gather the resources necessary to find the answers.
Conventional wisdom implies that the best problems are those that place you under duress. There's supposedly no gain without pain. Stress is allegedly an incomparable spur for calling on resources that have been previously unavailable or dormant. Nietzsche's aphorism, "That which doesn't kill me makes me stronger," has achieved the status of an ultimate truth.
I half-agree. But it's clear that stress also accompanies many mediocre problems that have little power to make us smarter. Pain frequently generates no gain. We're all prone to become habituated, even addicted, to nagging vexations that go on and on without rousing any of our sleeping genius.
There is, furthermore, another class of difficulty--let's call it the delightful dilemma--that neither feeds on angst nor generates it. On the contrary, it's fun and invigorating, and usually blooms when you're feeling a profound sense of being at home in the world. The problem of writing my book is a good example. I've had a good time handling the perplexing challenges with which it has confronted me.
Imagine a life in which at least half of your quandaries match this profile. Act as if you're most likely to attract useful problems when joy is your predominant state of mind. Consider the possibility that being in unsettling circumstances may shrink your capacity to dream up the riddles you need most; that maybe it's hard to ask the best questions when you're preoccupied fighting rearguard battles against boring or demeaning annoyances that have plagued you for many moons.
Prediction: As an aspiring lover of pronoia, you will have a growing knack for gravitating toward wilder, wetter, more interesting problems. More and more, you will be drawn to the kind of gain that doesn't require pain. You'll be so alive and awake that you'll cheerfully push yourself out of your comfort zone in the direction of your personal frontier well before you're forced to do so by divine kicks in the ass.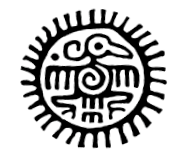 USEFUL REVERENCE
Reverence is one of the most useful emotions. When you respectfully acknowledge the sublime beauty of something greater than yourself, you do yourself a big favor. You generate authentic humility and sincere gratitude, which are healthy for your body as well as your soul.
Please note that reverence is not solely the province of religious people. A biologist may venerate the scientific method. An atheist might experience a devout sense of awe toward geniuses who have bequeathed to us their brilliant ideas.
What about you? What excites your reverence? I invite you to explore the deeper mysteries of this altered state of consciousness.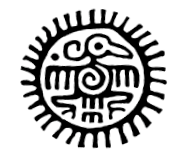 Below are more excerpts from
Pronoia Is the Antidote for Paranoia: How the Whole World Is Conspiring to Shower You with Blessings
.
How Pronoia Works: There was once a poor farmer who could afford to own just one horse. He cared well for the animal, but one summer night, the horse escaped through a weak fence and ran away.
When his neighbors discovered what had happened, they visited to offer their condolences. "What bad luck!" they exclaimed. The farmer replied, "Maybe. Maybe not."
A week later, the fugitive horse sauntered back to the homestead, accompanied by six wild horses. The farmer and his son managed to corral all of them. Again the neighbors descended. "What great luck!" they exclaimed. "Maybe," the farmer replied. "Maybe not."
Soon the farmer's son began the work of taming the new arrivals. While attempting to ride the roan stallion, he was thrown to the ground and half-trampled. His leg was badly broken. The neighbors came to investigate. "What terrible luck!" they exclaimed. The farmer replied, "Maybe. Maybe not."
The next day, soldiers visited the farmer's village. Strife had recently broken out between two warlords, and one of them had come to conscript all the local young men. Though every other son was commandeered, the farmer's boy was exempted because of his injury. The neighbors gathered again. "What fantastic luck!" they exclaimed. "Maybe," the farmer said. "Maybe not."
-Source: an old Taoist folktale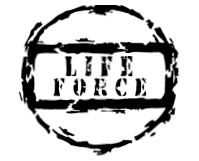 The Italian city of Florence harbors the richest trove of art treasures in the world. Its many museums are hot spots for outbreaks of a rare psychological disorder. Foreign tourists sometimes experience breakdowns while standing in the presence of the tremendous beauty, and are rushed to the psychiatric ward of Florence's Santa Maria Nuova Hospital.
"Many visitors panic before a Raphael painting," reports Reuters. "Others collapse at the feet of Michelangelo's statue of David."
Psychiatrists have referred to this pathology as the Stendhal syndrome, named after the French novelist who wrote about his emotional breakdown during a visit to the city's art collection in 1817.
As you embark on your explorations of pronoia, you should protect yourself against this risk. Proceed cautiously as you expose yourself to the splendor that has been invisible or unavailable to you all these years.