Select a date
(required)

and sign

(optional)
Week of June 1st, 2023
Free Mind, Wild Heart
To be the best pronoiac explorer you can be, I suggest you adopt an outlook that combines the rigorous objectivity of a scientist, the "beginner's mind" of Zen Buddhism, the "beginner's heart" of pronoia, and the compassionate friendliness of the Dalai Lama. Blend a scrupulously dispassionate curiosity with a skepticism driven by expansiveness, not spleen.
To pull this off, you'll have to be willing to regularly suspend your brilliant theories about the way the world works. Accept with good humor the possibility that what you've learned in the past may not be a reliable guide to understanding the fresh phenomenon that's right in front of you. Be suspicious of your biases, even the rational and benevolent ones. Open your heart as you strip away the interpretations that your emotions might be inclined to impose.
"Before we can receive the unbiased truth about anything," wrote my teacher Ann Davies, "we have to be ready to ignore what we would like to be true."
At the same time, don't turn into a hard-ass, poker-faced robot. Keep your feelings moist and receptive. Remember your natural affection for all of creation. Enjoy the power of tender sympathy as it drives you to probe for the unimaginable revelations of every new moment. "Before we can receive the entire truth about anything," said Ann Davies, "we have to love it."
+
To achieve what the Zen Buddhists call "beginner's mind," you dispense with all preconceptions and enter each situation as if seeing it for the first time.
"In the beginner's mind there are many possibilities," wrote Shunryu Suzuki in his book Zen Mind, Beginner's Mind, "but in the expert's there are few."
As much as I love beginner's mind, though, I advocate an additional discipline: cultivating a beginner's heart. That means approaching every encounter imbued with a freshly invoked wave of love that is as pure as if you're feeling it for the first time.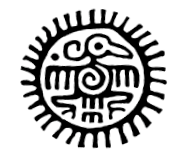 Here's
a link to my free weekly email newsletter
, featuring the Free Will Astrology horoscopes, plus a celebratory array of tender rants, lyrical excitements, poetic philosophy, and joyous adventures in consciousness.
It arrives every Tuesday morning by 7:30 am.
Sign up here for your subscription.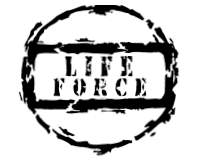 THE BEAUTY OF IRREGULAR THINGS
When you're an aspiring master of pronoia, you see the cracks in the facades as opportunities; inspiration erupts as you careen over bumps in the road; you love the enticing magic that flows from situations that other people regard as rough or crooked.
"That which is not slightly distorted lacks sensible appeal," wrote poet Charles Baudelaire, "from which it follows that irregularity -- that is to say, the unexpected, surprise and astonishment -- is an essential part and characteristic of beauty."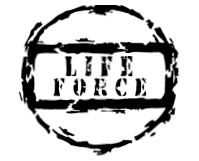 UNLEASH YOURSELF
Even if you don't call yourself an artist, you have the potential to be a dynamic creator who is always hatching new plans, coming up with fresh ideas, and shifting your approach to everything you do as you adjust to life's ceaseless invitation to change.
It's to this part of you -- the restless, inventive spirit -- that I address the following: Unleash yourself! Don't be satisfied with the world the way it is; don't sit back passively and blankly complain about the dead weight of the mediocre status quo.
Instead, call on your curiosity and charisma and expressiveness and lust for life as you tinker with and rebuild everything you see so that it's in greater harmony with the laws of love and more hospitable to your soul's code.