Select a date
(required)

and sign

(optional)
Week of May 11th, 2023
Let's Create Beauty and Truth!
My book
Pronoia Is the Antidote for Paranoia
is available at
Amazon
and
Powells
and
Bookshop.org
Below are excerpts.
LETTERS TO THE BEAUTY AND TRUTH LAB,
We who are devoted to pronoia created the Beauty and Truth Lab and not the Beauty and Truth Think Tank because we want to put our ideas to the test in the field -- to apply them in unpredictable situations beyond our control and see whether they're useful to people who aren't necessarily steeped in the mystique of pronoia.
One way we've gone about that is to encourage the public to testify and ask questions about their practical experiences with pronoia. Below is a collection of exchanges that have unfolded since we began discussing pronoiac themes on the BeautyandTruth.com website and in the weekly astrology newsletter.
+
DEAR BEAUTY AND TRUTH LAB: I'm a very analytical person, with a doctorate in nuclear physics and a high-tech job. All my training and business savvy tell me that Rob Brezsny's astrology column is superstitious mumbo jumbo, yet every time I've faced a crisis in the last 10 years, his horoscopes have provided accurate wisdom and counsel when things seemed darkest.
The same is true about the book *Pronoia.* The scientist in me knows that you Beauty and Truth Lab people are utopian nutcases. It's absolutely demented to regard the universe as friendly and to fantasize that there's some vast, invisible conspiracy of blessing-bestowers. And yet I have to confess that whenever I try the pronoiac strategies you describe, my life veers in the direction of synchronicity and delight.
On the one hand, none of this makes any sense. On the other hand, I don't care that it doesn't make any sense. Somehow I'm able to draw sustenance from something whose power I don't understand or even believe in. In any case, thank you! - Humble Genius
DEAR HUMBLE GENIUS: You've described a quality that we aspire to in our efforts to cultivate pronoia: the ability to be helped by powers that are beyond our understanding.
+
DEAR BEAUTY AND TRUTH LAB: Does pronoia make you feel like you're falling in love? Not just with a person but with life itself? And can that be scary? Is it possible that you might feel a chord of gorgeous terror resound in your gut when you entertain the thought that every person and even every animal and plant and rock in the world is ganging up to make your life interesting -- almost more brilliantly interesting than you can bear? Does pronoia threaten to cause all perceptions, all sensations, all interactions to verge on being orgasmic?
I've been heading in this direction lately and it's freaking me out. Can extreme happiness be dangerous to my well-being? - Butchtastic
DEAR BUTCHTASTIC: First thing we'll say is that while pronoia inevitably feeds the soul, it doesn't necessarily further the agendas of the ego. The anxiety that's welling up may be the result of your old self-image clinging to the shrunken expectations it had gotten used to thinking of as essential to its identity.
The second thing is that when people invite pronoia to take over their perceptual filters, they often feel as if they're falling in love with a Scary Yet Friendly Vastness that kicks their butts until they wake up to the secret beauty they've been ignoring.
+
DEAR BEAUTY AND TRUTH LAB: I'm battling mixed emotions. On the one hand, I have frequent surges of intense compassion that make me want to build houses for poor folks. On the other hand, I'm beset by flashes of vanity that make me want to spend my money on Prada shoes and expensive jewelry rather than on trips to Third World countries to help Habitat for Humanity. Is it crazy and self-defeating to want both things? - Torn and Guilty
DEAR TORN AND GUILTY: Try honoring both your urge to express beauty and your desire to aid your fellow humans. We have a vision of you wearing a gold tiara and Prada's Sculpted d'Orsay pumps as you wield your hammer, framing a wall for a new house in Haiti.
+
DEAR BEAUTY AND TRUTH LAB: In your book
Pronoia
, you say, 'The universe always gives us exactly what we need, exactly when we need it.' I have a different view. I often find that I disagree with what the Universe decides is best for me. But that usually turns out to be a good thing. It's fun for me to always be arguing with God! I learn a lot and generate a lot of high energy from trying to outmaneuver the divine will. What do you think about that? - Cagey Dissident
DEAR CAGEY: Congratulations! You are the thousandth dissident to testify that pronoia is not, in fact, the One Truth and the Only Way -- thereby proving to our satisfaction that we have successfully prevented our beloved Beauty and Truth Lab from being a shill for a fundamentalist ideology. Please accept our most fantastic thanks. Your prize will be on its way to you soon!
+
DEAR BEAUTY AND TRUTH LAB: The chemo treatments burned out all the math skills in my brain, which were already pretty meager. On the other hand, they awakened my ability to feel perfectly at ease while in the midst of paradoxical situations that everyone else finds maddening and uncomfortable.
The chemo also made me ridiculously tolerant of people's contradictions, sometimes even their hypocrisies, and freed me to enjoy life as an entertaining movie with lots of interesting plot twists rather than as a pitched battle between everything I like and everything I don't like. I guess I could say that my cancer helped turn me into a pronoiac! - The Chaos Artist Formerly Known as Risa Kline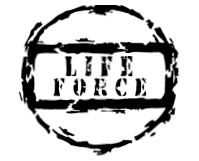 Here's
a link to my free weekly email newsletter
, featuring the Free Will Astrology horoscopes, plus a celebratory array of tender rants, lyrical excitements, poetic philosophy, and joyous adventures in consciousness.
It arrives every Tuesday morning by 7:30 am.
Sign up here for your subscription.