Select a date
(required)

and sign

(optional)
Week of March 30th, 2023
Surround Yourself with People and Animals That Like You
Here's
a link to my free weekly email newsletter
, featuring the Free Will Astrology horoscopes, plus a celebratory array of tender rants, lyrical excitements, poetic philosophy, and joyous adventures in consciousness.
It arrives every Tuesday morning by 7:30 am.
Sign up here for your subscription.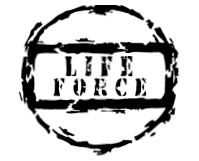 YOUR ILLUSIONS
Some of your illusions seeped into you before you learned to talk. Others sneaked into you later, while you were busy figuring out how to become yourself. Eventually, you even made conscious choices to adopt certain illusions because they provided you with comfort and consolation.
There's no need to be ashamed of this. It's a natural part of being a human being.
Now here's the good news: You have the power to shed at least some of your illusions in ways that don't shatter your foundations.
To begin the process, declare this intention at noon every Sunday for the next six months: "I am calling on all the power I have at my disposal, both conscious and unconscious, to dissolve my illusions."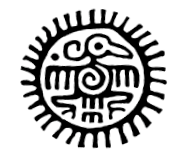 LOVING THE CHANGES?
Whether you're a fan of a monotheistic God or a pluralistic Goddess, you've undoubtedly noticed a deeply rooted quirk about the Divine Temperament: an extreme fondness for change. The Creator really likes to keep things moving right along.
Earlier in my life, I bore a grudge against this incorrigible inclination. But after repeatedly having my karma crumpled for resisting it, I realized I'd better get used to it. In recent years, I've come a long way in retraining myself to be cheerfully cooperative with the primal flux.
As a reward, the Cackling Goddess (my current favorite name for the Sublime Mystery) has blessed me with a relentless series of opportunities to prove how well I've learned my lesson. She just keeps throwing changes my way, daring me to adjust with as much skill and grace as I can muster.
And you?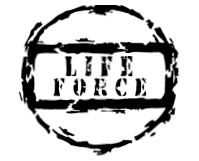 CONGRATULATIONS!
Congratulations. Every cell in your perfect animal body is beginning to purr with luminous gratitude for the enormity of the riches you endlessly receive.
You are becoming aware that each of your heart's beats originates as a gift of love directly from the Goddess herself.
Any residues of hatred that had been tainting your libido are leaving you for good.
You are becoming telepathically linked to the world's entire host of secret teachers, pacifist warriors, philosopher clowns, and bodhisattvas disguised as convenience store clerks.
In other words, you're on the verge of détente with your evil twin. And you're ready to submit to a multiple-choice test, which goes like this:
How does it make you feel when I urge you to confess profound secrets to people who are not particularly interested? Does it make you want to:
a. cultivate a healthy erotic desire for a person you'd normally never be attracted to in a million years;
b. stop helping your friends glamorize their pain;
c. imitate a hurricane in the act of extinguishing a forest fire;
d. visualize Buddha or Mother Teresa at the moment of orgasm;
e. steal something that's already yours.
The right answer, of course, is any answer you thought was correct. Congratulations. You're even smarter than you knew.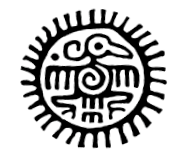 Want to read excerpts from my upcoming book?
Become a
paid subscriber to my newsletter.
Here's the lowdown:
During my career as a creative artist, I have published over 2,000 astrology columns — weekly horoscopes that have appeared in newspapers all over the world as well as on my website and newsletters.
I have also published
a poetry book
,
a novel
, and two editions of my uncategorizable joyride,
Pronoia Is the Antidote for Paranoia: How the Whole World Is Conspiring to Shower You with Blessings
.
Now, for the first time, I am gearing up to publish an astrology book. The title is
ASTROLOGY IS REAL: REVELATIONS FROM MY LIFE AS A HOROSCOPE COLUMNIST
It's a blend of a memoir, essays about the art of astrology, and a whole lot of oracles for YOU, dear reader.
The new book will emerge this spring. In the meantime, I am serializing it in one of my Substack newsletters for paid subscribers. Excerpts are available as a bonus newsletter once a week.
To sign up as a paid subscriber and read excerpts from my new book,
go here
.  
You can wait to buy
ASTROLOGY IS REAL
until it arrives full-blown sometime in the coming months. Or you can get sneak peeks before it officially arrives.
Read Part One of Astrology Is Real.
.
Read Part Two of Astrology Is Real.
.
Read Part Three of Astrology Is Real.
.
Read Part Four of Astrology Is Real.
.
Read Part Five of Astrology Is Real.
.
Read Part Six of Astrology Is Real.
.
Read Part Seven of Astrology Is Real.
.
Read Part Eight of Astrology Is Real.
.