Select a date
(required)

and sign

(optional)
Horoscopes by Rob Brezsny
Week of June 2nd, 2022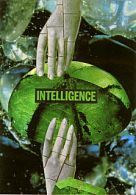 ♓ PISCES
(February 19-March 20)
A homeless woman in a wheelchair stopped where I was sitting outside a café. She was pushing her belongings in a small shopping cart. "Would you like to go dancing?" she said to me. "There's a nearby park that has a great grassy dance floor." "Maybe another day," I told her. "My energy is low. I've had a lot of personal challenges lately." I'm sure the expression on my face was less-than-ebullient. "Cheer up, mister," she told me. "I'm psychic, and I can tell you for sure that you will live a long life and have many more fine adventures. I'll be in the park if you change your mind." My mood instantly brightened. "Thanks!" I yelled toward her as she rolled away. Now I predict that you, Pisces, will have comparable experiences in the coming days. Are you willing to welcome uplifting surprises?
*
Dear Readers: I love writing weekly horoscopes for you. I also love the fact that you can read them for free—and always have since I first started creating them many years ago.
Some people who enjoy my work are curious about this. How do I earn a living doing what I love to do if I simply give away my oracles?
The answer is that I also offer
Expanded Audio Horoscopes and Daily Text-Message Horoscopes
, and they cost money to use. Some people who draw inspiration from my free written horoscopes also choose to pay for my two other services. Hooray!
I plan to continue providing Expanded Audio Horoscopes and Daily Text-Message Horoscopes for years to come. To make sure this proceeds with maximum grace, I am switching them to a system with higher tech than I've had access to before.
The transition happened this past weekend. I expect there will be a few hiccups as the new machinery gets fully comfortable. Please be patient with it and me!
Here's a detailed explanation of the new system.
If you have any problems or questions at all, contact my kind and expert support team: freewillcs@gmail.com
And oh, by the way, I am also slightly raising the price—my first cost increase in 29 years! As always, there's a steep discount if you buy in bulk.