Select a date
(required)

and sign

(optional)
Horoscopes by Rob Brezsny
Week of June 2nd, 2022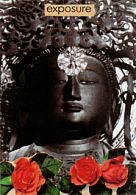 ♊ GEMINI
(May 21-June 20)
A blogger named Sweetlikeacherry reminds us, "Some epiphanies are only possible when you put away your phone and go completely offline for a while." She adds that sometimes you also need to at least partially avoid your phone and the internet if you hope to incubate new visions of the future and unlock important discoveries in your creative work and summon your untamed genius. According to my astrological analysis, all these possibilities are especially likely and necessary for you in the coming weeks. I trust you will carry out the necessary liberations to take full advantage.
*
Dear Readers: I love writing weekly horoscopes for you. I also love the fact that you can read them for free—and always have since I first started creating them many years ago.
Some people who enjoy my work are curious about this. How do I earn a living doing what I love to do if I simply give away my oracles?
The answer is that I also offer
Expanded Audio Horoscopes and Daily Text-Message Horoscopes
, and they cost money to use. Some people who draw inspiration from my free written horoscopes also choose to pay for my two other services. Hooray!
I plan to continue providing Expanded Audio Horoscopes and Daily Text-Message Horoscopes for years to come. To make sure this proceeds with maximum grace, I am switching them to a system with higher tech than I've had access to before.
The transition happened this past weekend. I expect there will be a few hiccups as the new machinery gets fully comfortable. Please be patient with it and me!
Here's a detailed explanation of the new system.
If you have any problems or questions at all, contact my kind and expert support team: freewillcs@gmail.com
And oh, by the way, I am also slightly raising the price—my first cost increase in 29 years! As always, there's a steep discount if you buy in bulk.