Select a date
(required)

and sign

(optional)
Week of June 17th, 2021
When Your Soul Is Ready
What Will Be the Story of Your Life in the Coming Months?
EXPLORE THE BIG PICTURE OF YOUR LIFE with my
MID-YEAR AUDIO PREVIEW of YOUR DESTINY for the REST of 2021.
This week my Expanded Audio Horoscopes explore themes that I suspect will be important for you during the next six months.
What areas of your life are likely to receive assistance and inspiration?
Where are you likely to find most success?
How can you best cooperate with the cosmic rhythms?
What questions should you be asking so as to create the best possible future for yourself?
To listen to your BIG PICTURE horoscopes online,
GO HERE
. Register and/or log in through the main page, and then click on the link "Long Term Forecast for Second Half of 2021."
+
The in-depth, long-range Expanded Audio horoscopes cost $6 apiece if you access them on the Web. (Discounts are available for multiple purchases.)
They're also available for $1.99 per minute if you want them over the phone. For phone access, call: 1-877-873-4888.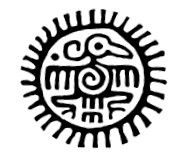 FREE WEEKLY NEWSLETTER
Here's
a link to my free weekly email newsletter
, featuring the Free Will Astrology horoscopes, plus a celebratory array of tender rants, lyrical excitements, poetic philosophy, and joyous adventures in consciousness. It arrives every Tuesday morning by 7:30 am.
Read past issues of the newsletter since May 12.
Read past issues of the newsletter from before May 12.
Sign up here for your free subscription.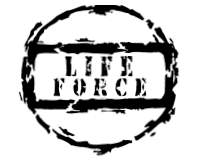 WHEN YOUR SOUL IS READY
"There is a saying that when the student is ready, the teacher appears," writes Clarissa Pinkola Estes.
But the magic of that formula may not unfold with smooth simplicity, she says: "The teacher comes when the soul, not the ego, is ready. The teacher comes when the soul calls, and thank goodness—for the ego is never fully ready."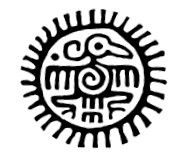 SOFTEN THE ORANGE A LITTLE IN THE CORNER
"When I look at a sunset, I don't say, 'Soften the orange a little on the right hand corner, and put a bit more purple in the cloud color.'"
Psychologist Carl Rogers was describing the way he observed the world. "I don't try to control a sunset," he continued. "I watch it with awe."
He had a similar view about people. "One of the most satisfying experiences," he said, "is just fully to appreciate an individual in the same way I appreciate a sunset."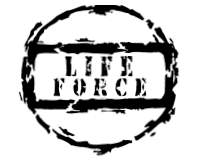 IS RECEPTIVITY INTERESTING TO YOU?
"Receptivity is not a passive state. Nor is it a blank emptiness, waiting around for whatever happens to come along. In inviting you to cultivate receptivity, I don't mean you should become a lazy do-nothing bereft of goals, reacting blindly to whatever life throws in front of you.
Receptivity is a robust readiness to be surprised and moved, a vigorous intention to be awake to everything you can't control.
When you're receptive in the pronoiac style, you have strong ideas and a powerful will and an eagerness to disseminate your unique blessings, but you're also animated by the humble certainty that you have a lot to learn."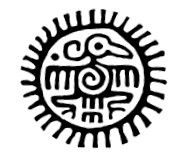 BRAG THERAPY
Have you ever had permission to indulge in a marathon of braggadocio? Have you ever gotten an invitation to bluster on endlessly about your own charms without feeling even a touch of guilt or inhibition? I hereby grant you such a license right now.
When you're ready, carry out the exercise called Brag Therapy. Grab a good listener or a recording device, and boast extravagantly about yourself for at least 15 minutes. Expound in exhaustive detail why you're so wonderful and why the world would be a better place if everyone would just act more like you.
Don't be humble or cautious. Go too far. Heap extreme glory on yourself. Brazenly proclaim the spectacular qualities about you that no one has ever fully articulated or appreciated. Don't forget to extol the prodigious flaws and vices that make you so special.
What does this have to do with pronoia? When you audaciously identify your existing gifts, you set yourself up to become a magnet for even greater abundance. In fact, we recommend that you treat yourself to a Brag Therapy session regularly.
To spur your imagination, read an excerpt from the boast of Eric Baer, a participant in a Brag Therapy session I hosted in Milwaukee.
"I have opposable thumbs," Eric exulted. "I can read. I breathe all the way through the night even though I'm asleep. I have access to emporiums where I can choose from 25 different brands of toilet paper. I know how to turn food into energy. I live where knuckleheads run everything and yet nothing ever blows up."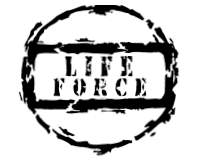 IS IT BAD TO LIVE WITHOUT A HELL?
"Is it bad to live without a hell?" poet Pablo Neruda asks in
The Book of Questions
. Let's add these queries to his: Is it dangerous to live without the awakening force that an enemy provides? Is it naive to think you can achieve great success without the driving motivation that comes from thinking about ideas you hate?
.
Consider the issue from another angle. Dentists love tooth decay. Treating cavities provides them with a steady income. Likewise, exterminators are dependent on termites, lawyers need crime, and priests crave sinners. Lots of people have symbiotic connections with nasty stuff. In fact, isn't it true that most of us nurture our feelings for the things we love to despise and fear?
.
What's your favorite poison or adversary? Assume that your exposure to pronoia is changing you in ways that will require you to update your relationship with it. Speculate on how you'll go about this task.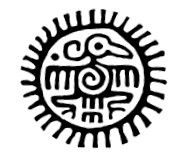 INDIVIDUALISM CAN BE FUN, HEALTHY, AND LIBERATING, BUT . . .
"The surest defense against evil is extreme individualism, originality of thinking, whimsicality, even eccentricity. Evil is a sucker for solidarity. It always goes for big numbers, for confident granite, for ideological purity, for drilled armies and balance sheets."
—Joseph Brodsky
+
P.S. We should make sure we don't fall into the error of believing that individualism engenders narcissism, greed, selfishness, superiority complexes, and feelings of entitlement. The most individuated people I know are humbly aware of the interconnectedness of all things, and eager to give their gifts generously.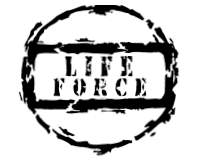 TO WANDER ABOUT, LOOKING FOR SOMETHING
Science writer Lewis Thomas said that the English word "error" developed from a root meaning "to wander about, looking for something." That's why he liked Darwin's idea that error is the driving force in evolution.
"The capacity to blunder slightly is the real marvel of DNA," said Thomas. "Without this special attribute, we would still be anaerobic bacteria and there would be no music."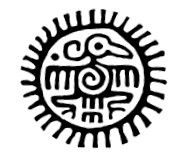 INSTRUCTIONS TO THE DEEP SELF
Are our schedules too rigid to allow magic to seep in? Then we must mutate that schedule!
Are our brains so crammed with knowledgeable opinions that no fresh perceptions can crack their way in? Then we must flush out some of those opinions.
Are our hearts so puckered by the stings of the past that they can't burst forth with any expansive new invitations? Then we must unpucker our heart, for Goddess's sake.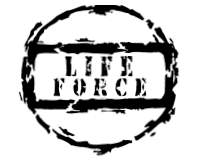 WHERE DO YOU FIND REAL NOURISHMENT?
There are thousand of things in the world that provide you with only mediocre nourishment; the influences that deeply enrich you with their blessings are much smaller in number.
To say it another way: You derive a bare amount of inspiration and teaching from the great majority of people, songs, images, words, stories, environments, and sights; whereas you draw life-sustaining illumination and spirit-ennobling motivation from just a precious few.
I invite you to identify that special minority, and take aggressive steps to be in ongoing communion with it.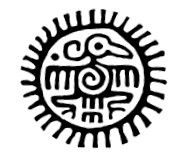 ETERNAL REBELLION
The way I see it, tending to my sanity and being in service to the world require me to be in a chronic state of rebellion.
But here's an important caveat: While the rebellion can and should be partially fueled by anger at the consensual mass hallucination that's mistakenly referred to as "reality," it must be primarily motivated by love and joy and the desire to bestow blessings. A healthy proportion, at least for me, seems to be 15% rage, indignation, and complaint, and 85% compassion, celebration, and lust for life.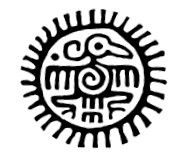 ROSE-COLORED GLASSES VERSUS TRASH-COLORED GLASSES
"I've found a nice balance," writes EarthMover, one of my readers, "between living like someone who has overdosed on delusional optimism and someone who thinks everything and everyone sucks. I can see things as they really are instead of through either rose-colored glasses or trash-colored glasses.
"That means I can cultivate true objectivity, not the fake cynical kind. I free myself from negative emotional biases that used to cloud my ability to see the partially hidden beauty all around me.
"At the same time, I'm not addicted to the idea that I should be eternally happy and blithe and sweet. When the dark moods descend on me, I trust them. I know they are openings into equally sacred perceptions and insights."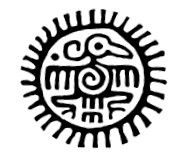 DECREASE YOUR CONNECTION . . .
Decrease your connection with anything that demeans your spirit, shrinks your lust for life, limits your freedom, neglects your soul, compromises your integrity, dishonors your reverence, inhibits your self-expressiveness, or alienates you from what you love.
+
In response to what I wrote above, one reader, Janet, said this:
I understand the urge to disconnect from what demeans and diminishes, and have experienced the usefulness of the strategy.
But I think there's also something to be said for just noticing the things that demean, shrink, limit, and compromise, particularly when those things are other people.
I think we can be bridges and pathways for healing when our choices are more than just an either-or disconnecting or not.
Sometimes hanging in there with the discomfort gives me a chance to understand and transform my perception of what I am and what I'm not.
+
In response to Janet, I wrote the following: For myself, the world brings such a nonstop flood of things that demean, shrink, and limit, I disconnect if I can from as many of them as possible. But of course it's not a practical option to disconnect from all of them.
And also: In disconnecting from them, I don't renounce the possibility of learning from them.
As an example, I just ceased any further link with a certain chronically crabby jerk. In the aftermath, I am mulling what I can learn from the crabby jerk and from the feelings and thoughts that have arisen in me in response to the crabby jerk.
But it would be an act of self-harm for me to continue being linked to this crabby jerk.
+
Another reader, Linda Faye Carson, then wrote a wonderful amendment to my original statement. She wrote:
Allow me to make a positive spin on your statement about disconnecting:
Increase your connection with everything that lifts your Spirit, builds your lust for life, expands your freedom, nourishes your soul, supports your integrity, honors your reverence, expands your self-expressiveness and helps you keep in touch and harmonize with the things you love.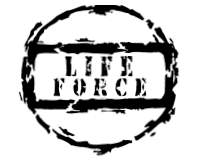 MY YOUTUBE STATION
Here's my Youtube station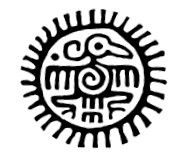 THE OUTLAW CATALOG OF CAGEY OPTIMISM
With the help of my readers, I complied a compendium of healthy, exalted, positive states of being. Let me know if you have others to add
* ACUTE FLUENCY. Happily immersed in artistic creation or scientific exploration; lost in a trance-like state of inventiveness that's both blissful and taxing; surrendered to a state of grace in which you're fully engaged in a productive, compelling, and delightful activity. The joy of this demanding, rewarding state is intensified by a sense that time has been suspended, and is rounder and deeper than usual. (Suggested by H. H. Holiday, who reports that extensive studies in this state have been done by Mihaly Cziscenmihaliy in his book,
Flow: The Psychology of Optimal Experience
.)
* AESTHETIC BLISS. Vividly experiencing the colors, textures, tones, scents, and rhythms of the world around you, creating a symbiotic intimacy that dissolves the psychological barriers between you and what you observe. (Suggested by Jeanne Grossetti.)
* AGGRESSIVE SENSITIVITY. Animated by a strong determination to be receptive and empathetic.
* ALIGNMENT WITH THE INFINITY OF THE MOMENT. Reveling in the liberating realization that we are all exactly where we need to be at all times, even if some of us are temporarily in the midst of trial or tribulation, and that human evolution is proceeding exactly as it should, even if we can't see the big picture of the puzzle that would clarify how all the pieces fit together perfectly. (Suggested by Meredith Jones.)
* AUTONOMOUS NURTURING. Not waiting for someone to give you what you can give yourself. (Suggested by Shannen Davis.)
* BASKING IN ELDER WISDOM. A state of expansive ripeness achieved through listening to the stories of elders. (Suggested by Annabelle Aavard.)
* BIBLIOBLISS. Transported into states of transcendent pleasure while immersed in reading a favorite book. (Suggested by Catherine Kaikowska.)
* BLASPHEMOUS REVERENCE. Acting on the knowledge that the most efficacious form of devotion to the Divine Wow is tinctured with playful or mischievous behavior that prevents the buildup of fanaticism.
* BOO-DUH NATURE. Dwelling in the blithe understanding of the fact that worry is useless because most of what we worry about never happens. (Suggested by Timothy S. Wallace.)
* COMIC INTROSPECTION. Being fully aware of your own foibles while still loving yourself tenderly and maintaining confidence in your ability to give your specific genius to the world. To paraphrase Alan Jones, Dean of Grace Cathedral: following the Byzantine ploys of your ego with compassion and humor as it tries to make itself the center of everything, even of its own suffering and struggle.
* COMPASSIONATE DISCRIMINATION. Having astute judgment without being scornfully judgmental; seeing difficult truths about a situation or person without closing your heart or feeling superior. In the words of Alan Jones: having the ability "to smell a rat without allowing your ability to discern deception sour your vision of the glory and joy that is everyone's birthright."
* CRAZED KINDNESS. Having frequent, overpowering urges to bestow gifts, disseminate inspiration, and perpetrate random acts of benevolence.
* ECSTATIC GRATITUDE. Feeling genuine thankfulness with such resplendent intensity that you generate a surge of endorphins in your body and slip into a full-scale outbreak of euphoria.
* EMANCIPATED SURRENDER. Letting go of an attachment without harboring resentment toward the stimuli that led to the necessity of letting go. (Suggested by Timothy S. Wallace.)
* FRIENDLY SHOCK. Welcoming a surprise that will ultimately have benevolent effects.
* HIGHWAY EQUANIMITY. Feeling serene, polite, and benevolent while driving in heavy traffic. (Suggested by Shannen Davis.)
* HOLY LISTENING. Hearing the words of another human being as if they were a direct communication from the Divine Wow to you.
* IMAGINATIVE TRUTH-TELLING. Conveying the truth of any specific situation from multiple angles, thereby mitigating the distortions that result from assuming the truth can be told from a single viewpoint.
* IMPULSIVE LOVE SPREADING. Characterized by a fierce determination to never withhold well-deserved praise, inspirational encouragement, positive feedback, or loving thoughts; often includes a tendency to write love letters on the spur of the moment and on any medium, including napkins, grocery bags, and skin. (Suggested by Laurie Burton.)
* INADVERTENT NATURE WORSHIP. Experiencing the rapture that comes from being outside for extended periods of time. (Suggested by Sue Carol Robinson.)
* INGENIOUS INTIMACY. Having an ability to consistently create deep connections with other human beings, and to use the lush, reverential excitement stimulated by such exchanges to further deepen the connections. A well-crafted talent for dissolving your sense of separateness and enjoying the innocent exultation that erupts in the wake of the dissolution. (Suggested by Sue Carol Robinson.)
* JOYFUL POIGNANCE. Feeling buoyantly joyful about the beauty and mystery of life while remaining aware of the sadness, injustices, wounds, and future fears that form the challenges in an examined life. (Suggested by Alka Bhargava.)
* LATE LATE-BLOOMING. Having a capacity for growth spurts well into old age, long past the time that conventional wisdom says they're possible.
* LEARNING DELIGHT. Experiencing the brain-reeling pleasure that comes from learning something new. (Suggested by Sue Carol Robinson.)
* LUCID DREAM PATRIOTISM. A love of country rooted in the fact that it provides the ideal conditions for learning lucid dreaming. (Suggested by Kenneth Kelzer, author of
The Sun and the Shadow: My Experiment With Lucid Dreaming
.)
* LYRICAL CONSONANCE. Experiencing the visceral yet also cerebral excitement that comes from listening to live music played impeccably by skilled musicians. (Suggested by Susan E. Nace.)
TO SEE THE REST OF THE EXALTED, POSITIVE STATES,
go here.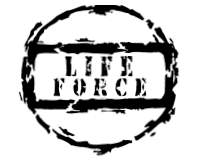 SUBTERRANEAN PRONOIA THERAPY
1. The greatest gift you can give might be the gift that you yourself were never given. Give that gift.
The most valuable service you have to offer your fellow humans may be the service you have always wished were performed for you. Offer that service.
An experience that wounded you could move you to help people who've been similarly wounded. Heal yourself by healing others.
+
2. Declare amnesty for the part of you that you don't love very well. Forgive that poor sucker. Hold its hand and take it out to dinner and a movie. Tactfully offer it a chance to make amends for the dumb things it has done.
And then do a dramatic reading of this proclamation by the playwright Theodore Rubin: "I must learn to love the fool in me -- the one who feels too much, talks too much, takes too many chances, wins sometimes and loses often, lacks self-control, loves and hates, hurts and gets hurt, promises and breaks promises, laughs and cries. It alone protects me against that utterly self-controlled, masterful tyrant whom I also harbor and who would rob me of human aliveness, humility, and dignity but for my fool."
+
3. No matter how holy and good, everyone in the world has a portion of the world's sickness inside them. It's known by many names: neurosis, shadow, demon, devil. Many people try to deny that it inhabits them. Others acknowledge its power so readily that they allow themselves to be overwhelmed and distorted by it.
At the Beauty and Truth Lab, we take a position between those two positions. We accept the fact that the evil is part of us, but treat it with compassionate amusement and flexible vigilance. Our stance is partly that of loving parents and partly that of warriors.
Once you make a commitment to explore the mysteries of pronoia, your shadow will try to play tricks on you that it has never tried before. How will you respond? We recommend an aggressive, tender, improvisational approach. Be ready for anything. Avoid both blithe excesses of tolerance and grave fundamentalism.
+
4. Philosopher William James proposed that if our culture ever hoped to shed the deeply ingrained habit of going to war, we'd have to create a moral equivalent. It's not enough to preach the value of peace, he said. We have to find other ways to channel our aggressive instincts in order to accomplish what war does, like stimulate political unity and build civic virtue.
Astrology provides a complementary perspective. Each of us has the warrior energy of the planet Mars in our psychological makeup. We can't simply repress it, but must find a positive way to express it. How might you go about this project?
+
5. In his book
The Thought of the Heart and the Soul of the World
, psychologist James Hillman writes: "The question of evil refers primarily to the anaesthetized heart, the heart that has no reaction to what it faces, thereby turning the variegated sensuous face of the world into monotony, sameness, oneness."
What would you have to do in order to triumph over this kind of evil in yourself?
+
6. "The problem, if you love it, is as beautiful as the sunset," wrote J. Krishnamurti. "The obstacle is the path," says the Zen proverb. What frustrating puzzle do you love the best?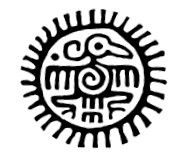 DIFFERENCE BETWEEN ORIGINAL AND REVISED
What's the difference between the original edition and the Revised and Expanded version of my book
Pronoia Is the Antidote for Paranoia: How the Whole World Is Conspiring to Shower You with Blessings
?
The Revised and Expanded version has over 63,500 new words and 73 new illustrations — 55% additional material beyond what the first edition had. Basically, there's a whole extra new book crammed into it.
There are 2 extra chapters, 18 completely new pieces, plus 14 new Sacred Advertisements. Many of the original pieces of the book were revised and expanded, as well. There are 73 new illustrations.
A central piece in the book, "Glory in the Highest," is nine times longer than it was in the original.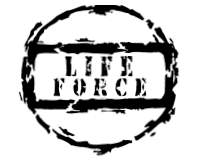 For one human being to love another is the most difficult task of all. It's the work for which all other work is mere preparation.
—Rainer Maria Rilke