Select a date
(required)

and sign

(optional)
Week of September 17th, 2020
It's always the beginning of the world
"Every minute of every hour of every day you are making the world, just as you are making yourself, and you might as well do it with generosity and kindness and style."
—Rebecca Solnit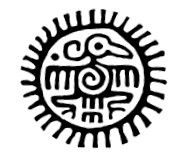 Here's
a link to my free weekly email newsletter
, featuring the Free Will Astrology horoscopes, plus a bunch of other stuff. It arrives every Tuesday morning.
Read past issues of the newsletter.
Sign up here for your free subscription.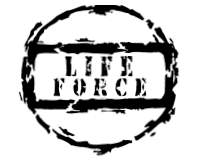 IT'S ALWAYS THE BEGINNING OF THE WORLD
It's always the beginning of the world.
Even if you don't call yourself an artist, you have the potential to be a dynamic creator who is always hatching new plans, coming up with fresh ideas, and shifting your approach to everything you do as you adjust to life's ceaseless invitation to change.
It's to this part of you -- the restless, inventive spirit -- that I address the following: Unleash yourself! Don't be satisfied with the world the way it is; don't sit back passively and blankly complain about the dead weight of the mediocre status quo.
Instead, call on your curiosity and charisma and expressiveness and lust for life as you tinker with and rebuild everything you see so that it's in greater harmony with the laws of love and more hospitable to your soul's code.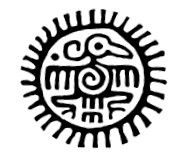 HEALTHY STATES OF MIND
RADICAL CURIOSITY. Characterized by the following traits: an enthusiasm for the mystery embedded in the mundane; a preference for questions over answers; an aversion to stereotyping, generalizations, and jumping to conclusions; a belief that people are unsolvable puzzles; an inclination to be unafraid of both change and absence of change; a strong drive to avoid boredom; a lack of interest in possessing or dominating what you are curious about.
WILD DISCIPLINE. Possessing a talent for creating a kind of organization that's liberating; knowing how to introduce limitations into a situation in such a way that everyone involved is empowered to express his or her unique genius; having an ability to discern hidden order within a seemingly chaotic mess.
VISIONS OF THRILLING EXPLOITS. Experiencing an eruption of intuition that clearly reveals you will attempt a certain adventure in the future, as when you spy a particular mountain for the first time and know you'll climb it one day.
UNTWEAKABILITY. Having a composed, blame-­free readiness to correct false impressions when your actions have been misunderstood and have led to awkward consequences.
SELF-ACCEPTANCE UNDER PRESSURE. The state achieved upon leaving a room filled with people who know you, and not worrying about what anyone will say about you. (Suggested by Shannen Davis.)
SELF-HONORING. Having an unwillingness to disparage, belittle, or hurt yourself; includes a taboo against speaking phrases like, "I'm such an idiot!" and "What's wrong with me?" (Suggested by Julie Levin.)
SLY TRUST. Having a discerning faith that the integrity of your efforts will inevitably lead to a result that's exactly what you need; being skillful in the art of never trying too hard.
UNSELFCONSCIOUSNESS. Doing what you're doing and being who you're being without thinking about it at all. Being happy by virtue of not worrying about whether or not you're happy; enjoying a unified state in which you are not split between the you who acts and the you who observes. (Suggested by Valerie Keller.)
More healthy states of mind
+
The above is excerpted from my book
Pronoia Is the Antidote for Paranoia: How the Whole World Is Conspiring to Shower You with Blessings
The book is available at
Barnes & Noble
Also available at
Amazon
A
free preview of the book
is available here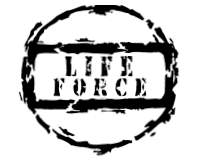 TAKING GOOD CARE OF YOUR BODY
"Nothing's going right in my life. I feel anxious and paranoid all the time. My relationships are a mess. Plus the whole world's going to hell!"
In my line of work, people make confessions like that to me.
My first response is usually something like this: "Do you habitually gobble junk food near bedtime, steal a paltry five hours of sleep per night, gulp two cups of coffee and no breakfast in the morning, then bolt to a workplace where you get no sunlight or exercise and sit in an uncomfortable chair?"
They often reply, "You must be psychic! How did you know?!"
My point is that many psychological troubles stem from our chronic failure to take good care of our physical needs.
Can you think of three things you can do to promote pronoia in yourself by taking better care of your body?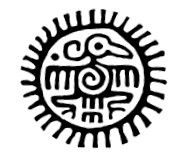 HOW LOVE WORKS
"I love you not only for what you are, but for what I am when I am with you. I love you not only for what you have made of yourself, but for what you are making of me. I love you for the part of me that you bring out."
—Erich Fried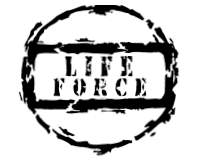 SOUL VERSUS SPIRIT
"I call the high and light aspects of my being spirit and the dark and heavy aspects soul.
"Soul is at home in the deep, shaded valleys. Heavy torpid flowers saturated with black grow there. The rivers flow like warm syrup.
"Spirit is a land of high, white peaks and glittering jewel-like lakes and flowers. Life is sparse and sounds travel great distances."
—The Dalai Lama, as quoted by James Hillman in
A Blue Fire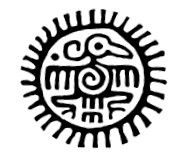 PUTTING AN END TO SUFFERING
"You've probably heard the rumor that 'Life is suffering' is Buddhism's first principle, the Buddha's first noble truth. It's a rumor with good credentials, spread by well-respected academics and Dharma teachers alike, but a rumor nonetheless.
"The truth about the noble truths is far more interesting. The Buddha taught four truths — not one — about life: 1. There is suffering. 2. There is a cause for suffering. 3. There is an end of suffering. 4. There is a path of practice that puts an end to suffering.
"These truths, taken as a whole, are far from pessimistic. They're a practical, problem-solving approach — the way a doctor approaches an illness, or a mechanic a faulty engine. You identify a problem and look for its cause. You then put an end to the problem by eliminating the cause."
—
Thanissaro Bhikkhu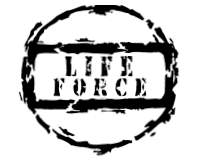 Treat every moment
as if it is not
preparation for something else.
—Shunryu Suzuki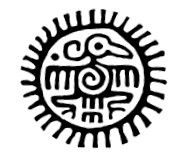 CONGRATULATIONS ON YOUR UPGRADE
Think back to your first descent into the abyss many years ago. You were a raw rookie at the time, and didn't have many skills to help you negotiate the dark, dank regions. It was no surprise that you came back touchy and scarred.
But in each stint in the underworld since then, you've gained more proficiency at remembering who you are even when you feel lost.
In fact, I suspect that somewhere along the way you passed a crucial threshold. You learned the difference between repetitive, unnecessary pain and the kind of useful pain that rejuvenates and empowers. You discovered how a journey into the underworld can sharpen your soul's vision and enrich your creative passion.
Congratulations on the upgrade!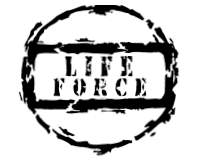 CLARIFY YOUR SITUATION
I get many requests from people who are going through challenging times in their lives and would like my personal advice. I wish I could respond to these inquiries, because they are often profound and well-thought-out, demonstrating an ability to define the problems at hand with lucid insight.
Unfortunately, I can't respond. My various lines of work are too demanding to add any other tasks to my life, no matter how interesting they might be. But I've developed a general response to those people who seek my personal input. I'm offering it below.
+
I'm honored that you regard me as someone who might be able to provide answers or solace, but I don't think it would be responsible for me to fling advice your way without knowing more about the complexities of your problem. And I'm afraid I can't give the time necessary to explore those complexities.
The only thing I'll suggest, as you seek to clarify your situation, is for you to arrange to go on a retreat. During that time of withdrawal from the world's everyday madness, I urge you to avoid all media and to be as silent and relaxed as it's possible for you to be.
During the first part of your retreat, spend hours visualizing in your mind's eye the entire story of your life, from the earliest memory to the present moment.
During the second phase of your retreat, begin your meditations by establishing contact with the highest source of wisdom and love within you. You can call this source God or Goddess or your Guardian Angel or Higher Self. Spend luxurious time in dialogue with this source, making sure to ask these questions:
1. "What is it I want more than anything else?"
2. "What is the best way to serve the mission I came to Earth to carry out? What are the very best gifts I have to offer other humans?"
3. "What path will allow me to ultimately learn the most about wise love?"
4. "How do I need to change in order to get what I want, carry out my life's mission, and learn about wise love? What influences and attitudes do I need to eliminate?"
During the third phase of the process, write out a mission statement: what you want to accomplish by the time you die many years hence. Then create a master plan of the actions you will take in order to make that mission statement come true. Include three actions you will take in the next month to get more serious about accomplishing your mission.
During the fourth phase, visualize the following scenarios in lush detail: that God/Goddess loves you, that the entire universe is conspiring to give you the lessons and blessings and kicks in the ass and liberations you need exactly when you need them, and that you are ready to welcome that love and guidance with all your heart.
P.S. I'm a big believer in trusting your intuition. Even if it doesn't lead you to what your ego thinks is a successful outcome, your intuition will always guide you to the experiences that your soul needs.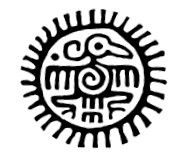 IN SPIRITUAL MATTERS, GOD GRANTS ALL DESIRES
"In purely spiritual matters, God grants all desires," said philosopher and activist Simone Weil. "Those who have less have asked for less." I think this is a worthy hypothesis for you to try out.
To be clear: It doesn't necessarily mean you will get a dream job and perfect lover and ten million dollars. What it does suggest is this: You can have any relationship with the Divine Wow that you dare to imagine; you can get all the grace you need to understand why your life is the way it is; you can make tremendous progress as you do the life-long work of liberating yourself from your suffering.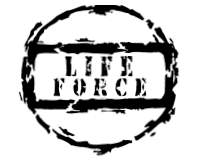 UNLEASHING THE POWER OF YOUR IMAGINATION
Do the planets control our fates? Are we merely puppets of cosmic forces? Not in my view. I believe the study of astrology can be a liberating force, alerting us to our own unconscious motivations and revealing the long-term cycles in our lives.
In offering you my horoscopes, I aspire to unleash the power of your imagination to create the destiny you want. It is in that spirit that I named this column "Free Will Astrology." I hope it serves as a continual reminder that you are always the boss of you.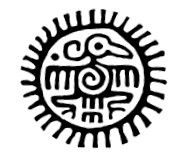 OVERCOMING OUR NEURAL BIAS FOR NEGATIVITY
"To overcome our neural bias for negativity, we must repetitiously and consciously generate as many positive thoughts as we can."
MORE
The article never advises us to refrain from saying no when discernment and boundary-making are necessary. It argues that we have a neural bias, a built-in biological predilection for negativity, that may have served our distant ancestors but is now a deep handicap.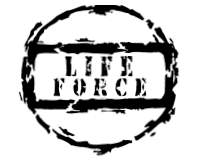 LOVE IS HARD WORK!
"For one human being to love another: that is perhaps the most difficult of our tasks; the ultimate, the last test and proof, the work for which all other work is but preparation."
—Rainer Maria Rilke, translated by M.D. Herter Norton
+
"Love is the most difficult and dangerous form of courage. Courage is the most desperate, admirable, and noble kind of love."
—Delmore Schwartz