Select a date
(required)

and sign

(optional)
Week of February 13th, 2020
Love Is Everything and More
ELATIONSHIP LOVE SPELLS FOR BEAUTY AND TRUTH LAB ALLIES
The Beauty and Truth Lab's rapturists have formulated a batch of personal ads for you to borrow. If you're a Crafty Optimist or Mystical Activist or Ceremonial Teaser who aspires to put the elation back in relationship,
check them out here.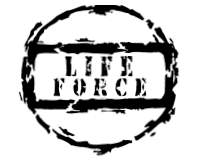 Here's
a link to my free weekly email newsletter
, featuring the Free Will Astrology horoscopes, plus a bunch of other stuff, including good news, lucky advice, and tender rants. It arrives every Tuesday morning.
Read past issues of the newsletter.
Sign up here for your free subscription.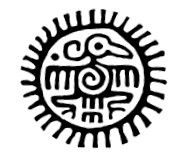 THE ECSTATIC ROOTS OF PRONOIA
"The Ecstatic Roots of Pronoia," a piece from my book, has graphic references to love, tenderness, bliss, and rapture. Don't read it if you're offended by such references.
Here's the link.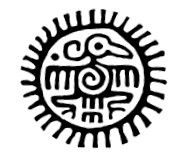 CLUES TO YOUR LOVED ONES' MYSTERIES
"Everyone carries with them at least one piece to someone else's puzzle." So wrote Lawrence Kushner in his book,
Honey from the Rock
.
In other words, you have in your possession certain clues to your loved ones' destinies -- secrets they haven't discovered themselves.
Wouldn't you love to hand over those clues -- to make a gift of the puzzle pieces that are most needed by the people you care about?
Search your depths for insights you've never communicated. Tell truths you haven't found a way to express before now. More than you know, you have the power to mobilize your companions' dreams.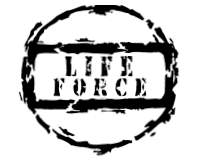 YOU CAN'T OWN LOVE
You understand that you can never own love, right? No matter how much someone adores you today, no matter how much you adore someone, you can't force that unique state of grace to keep its shape forever. It will inevitably evolve or mutate, perhaps into a different version of tender caring, but maybe not.
From there it will continue to change, into either yet another version of interesting affection, or who knows what else?
Are you making any progress in getting the hang of this tricky wisdom?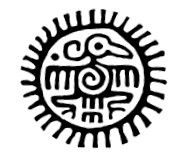 ACT LIKE YOU'RE IN LOVE
I invite you to act like a person who's in love. Even if you're not currently in the throes of passion for a special someone, pretend you are. Everywhere you go, exude that charismatic blend of shell-shocked contentment and blissful turmoil that comes over you when you're infatuated. Let everyone you meet soak up the delicious wisdom you exude. Dispense free blessings and extra slack like a rich saint high on natural endorphins.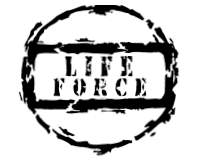 THE ANGEL OF YOUR RELATIONSHIP
Imagine that the merger of you and your best ally has created a third thing that hovers near you, protecting and guiding the two of you. Call this third thing an angel. Or call it the soul of your connection or the inspirational force of your relationship. Or call it the special work the two of you can accomplish together. And let this magical presence be the third point of your love triangle.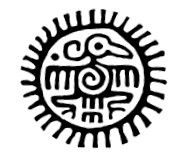 LOVE NEEDS IMAGINATION
"For a relationship to stay alive, love alone is not enough. Without imagination, love stales into sentiment, duty, boredom. Relationships fail not because we have stopped loving but because we first stopped imagining."
—James Hillman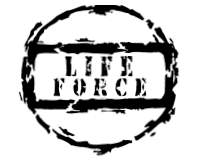 SKILLFUL AUDACITY
Gertrude Stein defined love as "the skillful audacity required to share an inner life." It suggests that expressing the truth about who you are is not something that amateurs do very well. Practice and ingenuity are required.
It also implies that courage is an essential element of successful intimacy. You've got to be adventurous if you want to weave your life together with another's.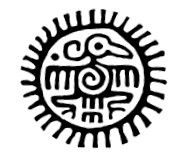 "I love you not only for what you are, but for what I am when I am with you. I love you not only for what you have made of yourself, but for what you are making of me. I love you for the part of me that you bring out."
—Elizabeth Barrett Browning
+
"Love imperfectly. Be a love idiot. Let yourself forget any love ideal."
—Sark
+
"You are my inspiration and my folly. You are my light across the sea, my million nameless joys, and my day's wage. You are my divinity, my madness, my selfishness, my transfiguration and purification. You are my rapscallionly fellow vagabond, my tempter and star. I want you."
—George Bernard Shaw
+
"I love you between shadow and soul. I love you as the plant that hasn't bloomed yet, and carries hidden within itself the light of flowers. I love you without knowing how, or when, or from where. Because of you, the dense fragrance that rises from the earth lives in my body, rioting with hunger for the eternity of our victorious kisses."
—Pablo Neruda
+
"Be my ruckus, my perfect non-sequitur. Be my circuit-breaker, my lengthening shadows at dusk, my nest of pine needles, my second-story window. Be my if-you-stare-long-enough-you'll-see. Be my subatomic particle. Be my backbeat, my key of C minor, my surly apostle, my scandalous reparté, my maximum payload. Be my simmering, seething, flickering, radiating, shimmering, and undulating."
—Andrew Varnon
+
"Love is the only game where two can play and both win."
—Erma Freesman.
+
When I think of you,
fireflies in the marsh rise
like the soul's jewels,
lost to eternal longing,
abandoning my body
—Izumi Shikibu
+
"Love is a great beautifier."
—Louisa May Alcott
+
Fall in love over and over again every day. Love your family, your neighbors, your enemies, and yourself. And don't stop with humans. Love animals, plants, stones, even galaxies.
—Mary Ann and Frederic Brussat
+
"The air I breathe in a room empty of you is unhealthy. The merest whisper of your name awakes in me a shuddering sixth sense. I am longing for a kiss that makes time stand still."
—a blend of words from Edgar Allan Poe, Pamela Moore, and John Keats
+
"We are pain and what cures pain, both. We are the sweet cold water and the jar that pours. I want to hold you close like a lute, so that we can cry out with loving. Would you rather throw stones at a mirror? I am your mirror and here are the stones."
—Rumi
+
"I love you more than it's possible to love anyone. I love you more than love itself. I love you more than you love yourself. I love you more than God loves you. I love you more than anyone has ever loved anyone in the history of the universe. In fact, I love you *more* than I love you."
—Me
+
"For a relationship to stay alive, love alone is not enough. Without imagination, love stales into sentiment, duty, boredom. Relationships fail not because we have stopped loving but because we first stopped imagining."
—James Hillman
+
"Our love is like a well in the wilderness where time watches over the wandering lightning. Our sleep is a secret tunnel that leads to the scent of apples carried on the wind. When I hold you, I hold everything that is–swans, volcanoes, river rocks, maple trees drinking the fragrance of the moon, bread that the fire adores. In your life I see everything that lives."
—Pablo Neruda
+
"Your body needs to be held and to hold, to be touched and to touch. None of these needs is to be despised, denied, or repressed. But you have to keep searching for your body's deeper need, the need for genuine love. Every time you are able to go beyond the body's superficial desires for love, you are bringing your body home and moving toward integration and unity."
—Henri Nouwen
+
"Let's heat up the night to a boil. Let's cook every drop of liquid out of our flesh till we sizzle, not a drop of come left. We are pots on too high a flame. Our insides char and flake dark like sinister snow idling down. We breathe out smoke. We die out and sleep covers us in ashes. We lie without dreaming, empty as clean grates. Yet we wake rebuilt, clattering and hungry as waterfalls leaping off, rushing into the day, roaring our bright intentions. It is the old riddle in the Yiddish song, what can burn and not burn up, a passion that gives birth to itself every day."
—Marge Piercy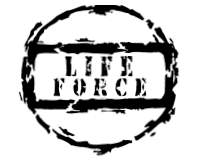 SOLO INTIMACY
Whenever I write about romance and togetherness, I attract a storm of complaints from readers who are solitary. "How dare you imply that everyone has or should have a partner!?" is a typical protest. "I'm quite content being alone!" is another.
Let it be known that I do not believe your happiness depends on having a spouse or lover. What I do suspect, though, is that your soul needs some sacred relationship in order to thrive, whether it's with a good friend, a beloved animal, a beautiful patch of earth, the Divine Wow, or anything that's not you.
Whenever I invite you to seek deeper, wilder communion, feel free to interpret it as a call to explore any kind of intimacy that draws you closer to the secret heart of the world.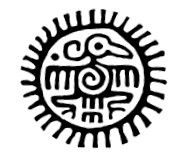 WHAT'S THE STORY YOU WILL CREATE FOR YOURSELF IN 2020?
I've gathered together all of the
Long-Range, Big-Picture Horoscopes
I wrote for you in the past few weeks, and bundled them in one place.
Go here
to read a compendium of your forecasts for 2020.
+
In addition to these, I've created
EXPANDED AUDIO HOROSCOPES
that go even further in Exploring Your Long-Term Destiny in 2020.
What will be the story of your life in the coming months? What new influences will be headed your way? What fresh resources will you be able to draw on? How can you conspire with life to create the best possible future for yourself?
To listen to these three-part, in-depth reports,
go here.
Register and/or log in through the main page, and then access the horoscopes by clicking on "Long Range Prediction." Choose from Part 1, Part 2, and Part 3. Each part is a standalone report, not dependent on the other two.
If you'd like a boost of inspiration to fuel you in your quest for beauty and truth and love and meaning, tune in to my meditations on your Big-Picture outlook.
+
Each of the three-part reports is seven to nine minutes long. The cost is $6 per report. There are discounts for the purchase of multiple reports.
P.S. You can also listen to a short-term Expanded Audio Horoscope for the coming week.