Select a date
(required)

and sign

(optional)
Horoscopes by Rob Brezsny
Week of November 21st, 2019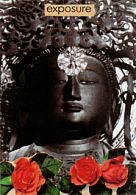 ♎ LIBRA
(September 23-October 22)
It's natural and healthy to feel both the longing to connect and the longing to be independent. Each of those urges deserves an honored place in your heart. But you may sometimes experience them as being contradictory; their opposing pulls may rouse tension. I bring this to your attention because I suspect that the coming weeks will be a test of your ability to not just abide in this tension, but to learn from and thrive on it. For inspiration, read these words by Jeanette Winterson. "What should I do about the wild heart that wants to be free and the tame heart that wants to come home? I want to be held. I don't want you to come too close. I want you to scoop me up and bring me home at night. I don't want to tell you where I am. I want to be with you."
*
DEAR READERS: Some of you are curious about how I earn a living. You've noticed that I give away my horoscopes for free—and have done so for many years. You appreciate the fact that my website isn't overrun with ads, that I provide numerous excerpts from my books for free, and that I almost never ask for money in my voluminous posts on Facebook, Twitter, and Instagram.
The fact is that I earn some money by syndicating my horoscopes in newspapers and by selling the books I've published. I also produce two other batches of horoscopes that are for sale: my weekly
EXPANDED AUDIO HOROSCOPES
and my daily
TEXT MESSAGE HOROSCOPES.
.
If you'd like to support my ability to thrive, please consider buying those other two horoscopes. Here's how you do it:
Go here.
Register or log in. On the new page, you have two choices: Expanded Audio Horoscopes or Daily Text Message Horoscopes.
If you have any questions about how to access them, write to my tech support team at freewillcs@gmail.com.
If you would simply like to donate to me,
please visit my Gift Page
. Contribute via the "Friends and Family" option.