Select a date
(required)

and sign

(optional)
Week of November 14th, 2019
Empathy Is the Most Radical of Human Emotions
"Empathy is the most radical of human emotions," wrote activist Gloria Steinem.
What did she mean by "radical"? The word implies audacity, fierceness, and courage. It connotes a revolt against the status quo, a transcendence of what's normal and habitual.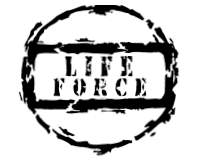 Here's
a link to my free weekly email newsletter
, featuring the Free Will Astrology horoscopes, plus a bunch of other stuff, including good news, lucky advice, and tender rants. It arrives every Tuesday morning.
Read past issues of the newsletter.
Sign up here for your free subscription.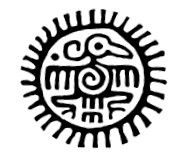 Torrential Pronoia Therapy. Experiments and exercises in becoming a blasphemously reverent, lustfully compassionate, eternally changing Master of Transgressive Beauty.
1. Take inventory of the extent to which your "No" reflex dominates your life. Notice for 24 hours (even in your dreams) how often you say or think:
"No."
"That's not right."
"I don't like them."
"I don't agree with that."
"They don't like me."
"That should be different from what it is."
Then retrain yourself to say "YES" at least 51 percent of the time. Start the transformation by saying "YES" aloud 22 times right now.
+
2. In response to our culture's ever-rising levels of noise and frenzy, rites of purification have become more popular. Many people now recognize the value of taking periodic retreats. Withdrawing from their usual compulsions, they go on fasts, avoid mass media, practice celibacy, or even abstain from speaking. While we applaud cleansing ceremonies like this, we recommend balancing them with periodic outbreaks of an equal and opposite custom: the Bliss Blitz.
During this celebration, you tune out the numbing banality of the daily grind. But instead of shrinking into asceticism, you indulge in uninhibited explorations of joy, release, and expansion. Turning away from the mildly stimulating distractions you seek out when you're bored or worried, you become inexhaustibly resourceful as you search for unsurpassable sources of cathartic pleasure. Try it for a day or a week: the Bliss Blitz.
+
3. "You can't wait for inspiration," proclaimed writer Jack London. "You have to go after it with a club." That sounds too violent to me, though I agree in principle that aggressiveness is the best policy in one's relationship with inspiration.
Try this: Don't wait for inspiration. Go after it with a butterfly net, lasso, sweet treats, fishing rod, court orders, beguiling smells, and sincere flattery.
+
4. Have you ever seen the game called "Playing the Dozens"? Participants compete in the exercise of hurling witty insults at each other. Here are some examples: "You're so dumb, if you spoke your mind you'd be speechless." "Your mother is so old, she was a waitress at the Last Supper." "You're so ugly, you couldn't get laid if you were a brick."
I invite you to rebel against any impulse in you that resonates with the spirit of "Playing the Dozens." Instead, try a new game, "Paying the Tributes." Choose worthy targets and ransack your imagination to come up with smart, true, and amusing praise about them.
The best stuff will be specific to the person you're addressing, not generic, but here are some prototypes: "You're so far-seeing, you can probably catch a glimpse of the back of your own head." "You're so ingenious, you could use your nightmares to get rich and famous." "Your mastery of pronoia is so artful, you could convince me to love my worst enemy."
+
5. Salvador Dalí once staged a party in which guests were told to come disguised as characters from their nightmares. Do the reverse. Throw a bash in which everyone is invited to arrive dressed as a character from the most glorious dream they remember.
+
6. When many people talk about their childhoods, they emphasize the alienating, traumatic experiences they had, and fail to report the good times. This seems dishonest—a testament to the popularity of cynicism rather than a reflection of objective truth.
I don't mean to downplay the way your early encounters with pain demoralized your spirit. But as you reconnoiter the promise of pronoia, it's crucial for you to extol the gifts you were given in your early years: all the helpful encounters, kind teachings, and simple acts of grace that helped you bloom.
+
7. What is the holiest river in the world? Some might say the Ganges in India. Others would propose the Jordan River or the River Nile. But I say the holiest river is the one that's closest to where you are right now.
Go to that river and commune with it. Throw a small treasure into it as an offering. Next, find a holy sidewalk to walk on, praise the holiness in a bus driver, kiss a holy tree, and shop at a holy store.
+
8. Go to the ugliest or most forlorn place you know -- a drugstore parking lot, the front porch of a crack house, a toxic waste dump, or the place that symbolizes your secret shame -- and build a shrine devoted to beauty, truth, and love.
Here are some suggestions about what to put in your shrine: a silk scarf; a smooth rock on which you've inscribed a haiku or joke with a felt-tip pen; coconut cookies or ginger candy; pumpkin seeds and an origami crane; a green kite shaped like a dragon; a music CD you love; a photo of your hero; a votive candle carved with your word of power; a rubber ducky; a bouquet of fresh beets; a print of Van Gogh's Starry Night.
+
9. Become a rapturist, which is the opposite of a terrorist: Conspire to unleash blessings on unsuspecting recipients, causing them to feel good.
Before bringing your work as a rapturist to strangers, practice with two close companions. Offer them each a gift that fires up their ambitions. It should not be a practical necessity or consumer fetish, but rather a provocative tool or toy. Give them an imaginative boon they've been hesitant to ask for, a beautiful thing that expands their self-image, a surprising intervention that says, "I love the way you move me."
+
The above is excerpted from my book
Pronoia Is the Antidote for Paranoia
:
You can buy the book at
Amazon
and
Powells
.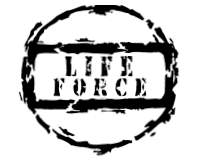 WANT TO GET YOUR PERSONAL ASTROLOGICAL CHART READ?
If you want your personal chart done, I recommend a colleague whose approach to reading astrology charts closely matches my own. She's my wife, RO LOUGHRAN. Her website is
here
.
Ro utilizes a blend of well-trained intuition, emotional warmth, and technical proficiency in horoscope interpretation. She is skilled at exploring the mysteries of your life's purpose and nurturing your connection with your own inner wisdom.
In addition to over 30 years of astrological experience, Ro has been a licensed psychotherapist for 17 years. She integrates psychological insight with astrology's cosmological perspective.
Ro is based in California, but can do phone consultations and otherwise work with you regardless of geographic boundaries.
Check out Ro's website
.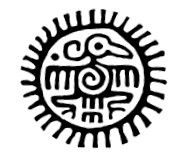 TELLING YOUR OWN STORY
The ability to tell your own story, in words or images, is already a victory, already a revolt.
—Rebecca Solnit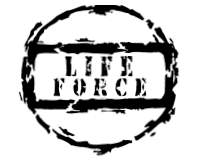 HUMAN BIOLOGY HAS CHANGED DRAMATICALLY
Human biology has changed dramatically in the past three centuries, says Nobel Prize-winning economic historian Robert Fogel -- and especially in the last 100 years. People in the developed world live twice as long as they used to. They weigh more and grow taller. They're far hardier and healthier and smarter. When sickness comes, they're better at defeating it than their ancestors were, and they're not as likely to contract diseases in the first place.
"We're just not falling apart like we used to," says Fogel. "Even our internal organs are stronger and better formed." What has occurred is "not only unique to humankind, but unique among the 7,000 or so generations of human beings who have inhabited the earth."
We're talking about a revolution. In the mid-19th century, Americans of all ages were much sicker than they are now. Child mortality was almost 25 percent, and of those kids lucky enough to survive into adolescence, 15 percent more expired before age 15. Chronic malnutrition was a horrendous curse, compromising immune systems from birth.
During the Civil War, one-sixth of the teenagers who applied to serve in the Union army were rejected because of chronic ailments like malaria, tuberculosis, arthritis, cardiovascular problems, and hernias. As for the older folks, the average ex-soldier in his 60s had at least six health problems, four more than a sexagenarian is likely to have today.
What happened between then and now? First, we harnessed electricity, made it universally available, and used it in a myriad ways to improve our lot. All of the other boons I'm about to name -- improvements in our diet, medicine, sanitation, and workload -- were organized around this fantastic, unprophesied new resource.
Our relationship with food has changed dramatically in the last century and a half. We discovered more accurate information about our nutritional needs and gained access to a greater variety and abundance of food. The perfection of the science of refrigeration and the eventual universal availability of refrigerators made a big difference, too. Victory over widespread malnutrition meant that infants got a better start on building strong bodies, making them less susceptible to sickness throughout the course of their lives.
The drastic upgrade in the state of the human body was also made possible by steadily growing medical expertise, including the discovery of the germ theory of disease and radical new treatments like antibiotics and vaccination. Physicians got better training, large numbers of new hospitals opened, and more people made medicine their career. Among the diseases that were wiped out were diphtheria, typhoid, cholera, whooping cough, tetanus, tuberculosis, smallpox, and polio.
Innovations in sanitation have been key to the upgrades in the way our bodies work. Everything and everyone are far cleaner than they used to be. People bathe more frequently and devote more attention to their hygiene. Among the most important developments in this triumph were two practical miracles: indoor plumbing and the installation of municipal sewer systems.
It took a while. As late as 1920, only one in 100 American homes had a toilet or even a bathroom -- outhouses were standard -- and toilet paper was a luxury. For those few with bathtubs, a full-body cleanse was often a once-a-week ritual, and entire families might use the same bathwater. Fogel says that even into the early 1900s, "Chicago exported a lot of typhoid down to St. Louis," by disposing wastewater in the Illinois River.
Garbage disposal used to be a hit-and-miss proposition until the 20th century. Private citizens might bury their refuse in their backyards, take it to public incinerators, or offer it to pigs at local farms. But eventually, local governments took over the task. During my lifetime, every city where I've lived has done a stellar job of hauling my trash away.
In the middle of the 19th century, the average American worked 78 hours a week, often at exhausting manual labor and without the help of machines. As work became easier and of shorter duration, our health soared. Technological aids like washing machines and automatic heating systems also contributed to the rising tide of physical well-being.
All of the improvements I've mentioned have flourished because of the most important change of all: greater wealth and more available resources. Despite periodic economic downturns, per capita income in the developing nations has grown enormously in the last 150 years. Elsewhere, too: Wealth in India and China has doubled since 1989, according to The Economist magazine. As a result, more of us have been able to afford to take better care of ourselves. And more of us have been able to do the research and experimentation and development that advance the common good.
Even poor people are better off than they used to be. During the 17 years when my annual income was less than $10,000, well below the official poverty line, I had many amenities the average American didn't have in 1900: electricity, telephone, bathtub, toilet, hot running water, refrigerator, radio, electric hotplate, space heater, TV, cassette player, shampoo, public transportation, asthma medicine, access to a laundromat, garbage collection, and sewer system.
The above is excerpted from my book
Pronoia Is the Antidote for Paranoia
:
You can buy the book at
Amazon
and
Powells
.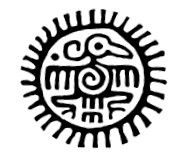 I got what I needed instead of what I wanted and that's just about the best kind of luck you can have.
—Cormac McCarthy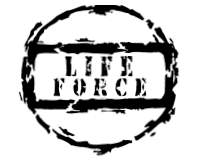 What causes happiness? Brainstorm about it. Map out the foundations of your personal science of joy. Get serious about defining what makes you feel good.
To get you started, I'll name some experiences that might rouse your gratification: engaging in sensual pleasure; seeking the truth; being kind and moral; contemplating the meaning of life; escaping your routine; purging pent-up emotions. Do any of these work for you? Name at least ten more.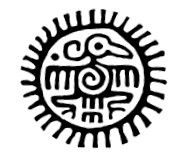 Devotional Pronoia Therapy: Experiments and exercises in becoming a Master of Ecstatic Empathy
1. Are other people luckier than you? If so, psychologist Richard Wiseman says you can do something about it. His book
The Luck Factor
presents research that proves you can learn to be lucky. It's not a mystical force you're born with, he says, but a habit you can develop.
How? For starters, be open to new experiences, trust your gut wisdom, expect good fortune, see the bright side of challenging events, and master the art of maximizing serendipitous opportunities.
Name three specific actions you'll try in order to improve your luck.
+
2. Useless suffering is the kind of suffering you're compulsively drawn back to over and over again out of habit. It's familiar, and thus perversely comfortable. Useful suffering is the kind of pain that surprises you with valuable teachings and inspires you to see the world with new eyes.
While useless suffering is often born of fear, wise suffering is typically stirred up by love. The dumb, unproductive stuff comes from allowing yourself to be controlled by your early conditioning and from doing things that are out of harmony with your essence. The useful variety arises out of an intention to approach life as an interesting work of art and uncanny game that's worthy of your curiosity.
Come up with two more definitions about the difference between dumb suffering and smart suffering.
+
3. Write the following on a piece of red paper and keep it under your pillow. "I, [put your name here], do solemnly swear on this day, [put date here], that I will devote myself for a period of seven days to learning my most important desire. No other thought will be more uppermost in my mind. No other concern will divert me from tracking down every clue that might assist me in my drive to ascertain the one experience in this world that deserves my brilliant passion above all others."
+
4. The primary meaning of the word "healing" is "to cure what's diseased or broken." Medical practitioners focus on sick people. Philanthropists donate their money and social workers contribute their time to helping the underprivileged. Psychotherapists wrestle with their clients' traumas and neuroses. I'm in awe of them all. The level of one's spiritual wisdom, I believe, is more accurately measured by helping people in need than by meditation skills, shamanic shapeshifting, supernatural powers, or esoteric knowledge.
But I also believe in a second kind of healing that is largely unrecognized: to supercharge what is already healthy; to lift up what's merely sufficient to a sublime state. Using this definition, describe two acts of healing: one you would enjoy performing on yourself and another you'd like to provide for someone you love.
+
5. Is the world a dangerous, chaotic place with no inherent purpose, running on automatic like a malfunctioning machine and fundamentally inimical to your drive to find meaning? Or are you surrounded by helpers in a friendly, enchanted universe that gives you challenges in order to make you smarter and wilder and kinder and trickier?
Trick questions! The answers may depend, at least to some degree, on what you believe is true.
Formulate a series of experiments that will allow you to objectively test the hypothesis that the universe is conspiring to help dissolve your ignorance and liberate you from your suffering.
+
6. Those who explore pronoia often find they have a growing capacity to help people laugh at themselves. While few arbiters of morality recognize this skill as a mark of high character, I put it near the top of my list. In my view, inducing people to take themselves less seriously is a supreme virtue.
Do you have any interest in cultivating it? How might you go about it?
+
7. Computer programmer Garry Hamilton articulated the following "Game Rules." Give examples of how they have worked in your life.
1. If the game is rigged so you can't win, find another game or invent your own.
2. If you're not winning because you don't know the rules, learn the rules.
3. If you know the rules but aren't willing to follow them, there's either something wrong with the game or you need to change something in yourself.
4. Don't play the game in a half-baked way. Either get all the way in or all the way out.
5. It shouldn't be necessary for others to lose in order for you to win. If others have to lose, re-evaluate the game's goals.
+
8. "There are two ways for a person to look for adventure," said the Lone Ranger, an old TV character. "By tearing everything down, or building everything up." Give an example of each from your own life.
+
The above is excerpted from my book
Pronoia Is the Antidote for Paranoia
:
You can buy the book at
Amazon
and
Powells
.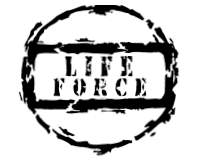 HARRIET TUBMAN
I'm thrilled about the arrival of a film about the historical figure I admire most,
Harriet Tubman.
One way to prepare for the film might be to look at this animated diagram about
the Atlantic slave trade
, which lasted for 315 years, involved 20,528 voyages, and kidnapped millions of people.
+
After escaping from slavery in 1849, Harriet Tubman helped organize the Underground Railroad and personally led hundreds of slaves to freedom. Few history books choose to convey the fact that she often relied on her dreams to provide specific information about where to find safe houses, helpers, and passages through dangerous territory.
Read some of my writing about Harriet Tubman.
And read Robert Moss's fine accounts of Harriet Tubman in his book
Dreaming True
.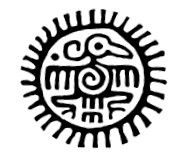 BLESSING IN THE CHAOS
by Jan Richardson
To all that is chaotic
in you,
let there come silence.
Let there be
a calming
of the clamoring,
a stilling
of the voices that
have laid their claim
on you,
that have made their
home in you,
that go with you
even to the
holy places
but will not
let you rest,
will not let you
hear your life
with wholeness
or feel the grace
that fashioned you.
Let what distracts you
cease.
Let what divides you
cease.
Let there come an end
to what diminishes
and demeans,
and let depart
all that keeps you
in its cage.
Let there be
an opening
into the quiet
that lies beneath
the chaos,
where you find
the peace
you did not think
possible
and see what shimmers
within the storm.
— Jan L. Richardson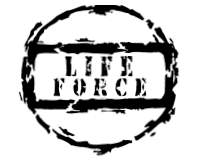 My book
THE TELEVISIONARY ORACLE
has been reprinted:
See the cover.
Read the first four chapters.
Here's what novelist Tom Robbins said after reading the book: "I've seen the future of American literature and its name is Rob Brezsny."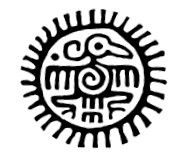 People are just as wonderful as sunsets if you let them be. When I look at a sunset, I don't find myself saying, "Soften the orange a bit on the right hand corner." I don't try to control a sunset. I watch with awe as it unfolds.
― Carl R. Rogers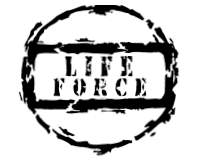 CHANGING OUR MEMORIES
"We should not think of our past as definitely settled, for we are not a stone or a tree," wrote poet Czeslaw Milosz. "My past changes every minute according to the meaning given it now, in this moment."
So, yes, you have the power to re-vision and reinterpret your past. Keep the following question in mind as you go about your work: "How can I recreate my history so as to make my willpower stronger, my love of life more intense, and my future more interesting?"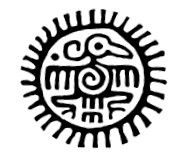 THE LOVE AFFAIR WITH LIFE
The great affair, the love affair with life, is to live as variously as possible, to groom one's curiosity like a high-spirited thoroughbred, climb aboard, and gallop over the thick, sunstruck hills every day.
—Diane Ackerman
+
I'm an Earth ecstatic, and my creed is simple: All life is sacred, life loves life, and we are capable of improving our behavior toward one another.
—Diane Ackerman
+
"Ecstasy is what everyone craves—not love or sex, but a hot-blooded, soaring intensity, in which being alive is a joy and a thrill. That enravishment doesn't give meaning to life, and yet without it life seems meaningless.
—Diane Ackerman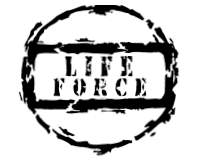 CITIZEN OF DARK TIMES
Agenda in a time of fear: Be not afraid.
When things go wrong, do right.
Set out by the half-light of the seeker.
For the well-lit problem begins to heal.
Learn tropism toward the difficult.
We have not arrived to explain, but to sing.
Young idealism ripens into an ethical life.
Prune back regret to let faith grow.
When you hit rock bottom, dig farther down.
Grief is the seed of singing, shame the seed of song.
Keep seeing what you are not saying.
Plunder your reticence.
Songbird guards a twig, its only weapon a song.
—Kim Stafford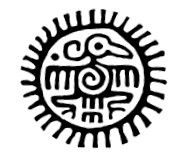 CHANGING OUR MINDS
Those who cannot change their minds cannot change anything.
—George Bernard Shaw
The person who never alters their opinion is like standing water, and breeds reptiles of the mind.
—William Blake
Like all weak men he laid an exaggerated stress on not changing one's mind.
—W. Somerset Maugham
The snake that can't cast its skin has to die. As well the minds which are prevented from changing their opinions; they cease to be mind.
—Friedrich Nietzsche
A foolish consistency is the hobgoblin of little minds. With consistency a great soul has simply nothing to do.
—Ralph Waldo Emerson
Do I contradict myself? Very well, then, I contradict myself; I am large — I contain multitudes.
—Walt Whitman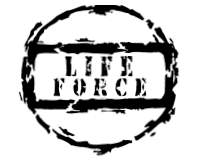 CHANGING OUR SHADOWS
Let's explode memories
and leap out of
yesterday's shadows,
lucid as they may be
Let's unanticipate the future
and answer all the torturous riddles
with deliriously simple YESes
Let's break the sky mirrors
and unsing the national anthems
and refuse the fake medicine
Let's change into light
that can neither be killed nor predicted
Let's forget every dance move
unless we learned it
in last night's dreams
Let's get invaded
by the only sunbeams
that know our true names
and let's be feasted on
by images erupting
from the center of the Earth
We will prevail
over our former glories
We will vanquish
the stories
that believe in us
more than we believe in them
No river will be able
to tell us who we are
No wind will have the power
to trap us with promises
No love will survive
unless it's reinvented right now
No reverence
will have any right
to enchant us
unless we feel it
in our bodies
for the very first time
—by me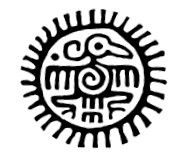 REGENERATING OUR SOULS
Here's an excerpt of a letter I wrote to America's richest woman, Oprah Winfrey.
"Dear Oprah," I began. "Please buy up all the Pizza Huts and convert them into a network of Menstrual Huts. Create 10,000 or 100,000 local neighborhood sanctuaries where women can retreat while they're in the throes of their monthly appointment with dying and purification—or any time they need a break from the tyranny of the clock.
"Let the men come, too. They need sabbaticals. We're all desperate for a regular chance to drop out of the crazy-making grind, to find respite from civilizations' crimes against the rhythms of sleep and love and play.
"Men may actually need the Menstrual Huts even more than women. They mistakenly imagine that they can drive themselves on and on and on. Their poor bodies don't have a built-in menstrual mechanism to cyclically slow them down. And so they mostly never stop to peer into the heart of their own darkness. Which is why so many of them tend to find evil everywhere else except in themselves, and fight it everywhere else except in themselves.
"Just a theory to consider: If men got a chance to have periodic breakdowns and negotiate in a safe place with the toxic feelings that just naturally build up inside everyone over time, maybe they wouldn't wreak so much havoc out in the world. Maybe Menstrual Huts would save the world."
My letter to Oprah went on for two more pages, but you get the gist. She has not yet responded to my plea.
In the meantime, I suggest that anyone who's interested create their own local Moon Lodges and Menstrual Huts. Here's a list of self-inquiries that could help to guide the time in the sanctuary.
1. What feelings and intuitions have you been trying to ignore lately?
2. Which parts of your life are overdue for death?
3. What messages has life been trying to convey to you but which you've chosen to ignore?
4. What red herrings, straw men, and scapegoats have you chased after obsessively in order to avoid dissolving your most well-rationalized delusions?
5. What unripe parts of yourself are you most ashamed or fearful of? How can you give those parts more ingenious love?
6. What parts of yourself have the least integrity and don't act in harmony with what you regard as your highest values? How can you bring them into alignment with your true desires?
7. Is it possible that in repressing things about yourself that you don't like, you have also disowned potentially strong and beautiful aspects of yourself? What are they?
8. Are those really flaws that are bugging you about the people whose destinies are entwined with yours, or just incompletely developed talents? Are those really flaws that are bugging you about yourself, or merely incompletely developed talents?
9. Some people try to deny their portion of the world's darkness and project it onto individuals or groups they dislike. Others acknowledge its power so readily that they allow themselves to be overwhelmed by it. We believe in taking an in-between position, accepting it as an unworked gift that can serve our liberation. Where do you stand?
10. It's easy to see fanaticism, rigidity, and intolerance in other people, but harder to acknowledge them in yourself. Do you dare?