Select a date
(required)

and sign

(optional)
Horoscopes by Rob Brezsny
Week of October 24th, 2019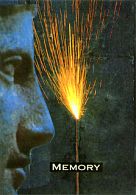 ♉ TAURUS
(April 20-May 20)
In the 1530s, explorer Jacques Cartier led expeditions from France to the New World. As Europeans often did back then, he and his team were rude and brutish to the indigenous folks who lived there, stealing their land, kidnapping some of them, and slaughtering herds of great auks in a bird sanctuary. Yet there was one winter when Cartier's marauders got crucial help from their victims, who gave them vitamin C-rich pine needle tea that cured their scurvy. I suspect you Tauruses will embark on quests and journeys in the coming months, and I'm hoping your behavior will be different from Cartier's. When you arrive in unfamiliar places, be humble, curious, and respectful. Be hesitant to impose your concepts of what's true, and be eager to learn from the locals. If you do, you're likely to get rich teachings and benefits equivalent to the pine needle tea.
*
DEAR READERS: I get emails from readers who wonder how I earn a living. "For as long as I can remember, you've been giving away your horoscopes online for free," said Lannie from Austin. "How do you do it? Are you independently wealthy?"
The answer is no, I'm not independently wealthy. I earn some money by syndicating my horoscopes in newspapers and by selling the books I've published. I also produce two other batches of horoscopes that are for sale: my weekly
EXPANDED AUDIO HOROSCOPES
and my daily
TEXT MESSAGE HOROSCOPES.
.
If you'd like to support my ability to freely offer the FREE WILL ASTROLOGY horoscopes you read here, please consider buying those other two horoscopes. Here's how you do it:
Go here.
Register or log in. On the new page, you have two choices: Expanded Audio Horoscopes or Daily Text Message Horoscopes.
If you have any questions about how to access them, write to my tech support team at freewillcs@gmail.com