Select a date
(required)

and sign

(optional)
Week of November 1st, 2018
Your Great Awakening
Here's
a link to my free weekly email newsletter
, featuring the Free Will Astrology horoscopes, plus a bunch of other stuff, including good news, lucky advice, and tender rants. It arrives every Tuesday morning.
Read past issues of the newsletter.
Sign up here for your free subscription.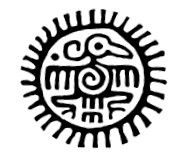 VOWS
I invite you to speak these vows out loud:
"As long as I live, I vow to die and be reborn, die and be reborn, die and be reborn, over and over again, forever reinventing myself.
"I promise to be stronger than hate, wetter than water, deeper than the abyss, and wilder than the sun.
"I pledge to remember that I am not only a sweating, half-asleep, excitable, bumbling jumble of desires, but that I am also an immortal four-dimensional messiah in continuous telepathic touch with all of creation.
"I vow to love and honor my highs and my lows my yeses and noes, my give and my take, the life I wish I had and the life I actually have.
"I promise to push hard to get better and smarter, grow my devotion to the truth, fuel my commitment to beauty, refine my emotions, hone my dreams, wrestle with my shadow, purge my ignorance, and soften my heart -- even as I always accept myself for exactly who I am, with all of my so-called foibles and wobbles."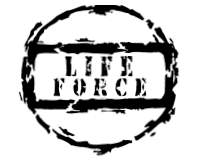 GREAT AWAKENING
Civilization may be unraveling in a lot of areas; some of its structures may be collapsing; but it is also in the midst of a tremendous upheaval of creativity -- a flood of innovation and genius and love pouring out of millions upon millions of people -- a Great Awakening that is far louder and stronger and more interesting than the sleepy resignation and corrosive maliciousness and ignominious decline that the media loves to obsess on.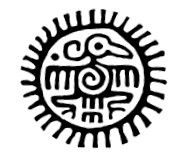 GO LIGHTLY
Aldous Huxley was the renowned 20th-century intellectual who wrote the book *Brave New World*, a dystopian vision of the future. Later in his life he came to regret one thing: how "preposterously serious" he had been when he was younger. "There are quicksands all about you, sucking at your feet," he ruminated, "trying to suck you down into fear and self-pity and despair. That's why you must walk so lightly. Lightly, my darling . . . Learn to do everything lightly. Yes, feel lightly even though you're feeling deeply."
+
"When Buddhist teacher Thich Nhat Hanh was invited to the San Francisco Zen Center, the students asked him what they could do to improve their practice. He had entered a monastery at age sixteen, was an ordained monk, and had endured the horrors of the war in Vietnam. I imagine they expected some rigorous prescription for deepening their spiritual life.
"Thich Nhat Han's response: 'You guys get up too early for one thing; you should get up a little later. And your practice is too grim. I have just two instructions for you. One is to breathe, and one is to smile.'"
- from
True Refuge
, by Tara Brach.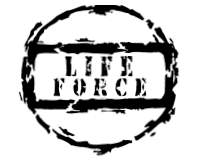 GRATEFUL ANGER
A conversation between two of the characters in my book
The Televisionary Oracle
.
"Remember, there is a difference between grateful anger and dehumanizing hatred," he shouted above the din.
"What do you mean?" I yelled back.
"Grateful anger is good darkness. Dehumanizing hatred is bad darkness."
"More clues, please."
"Grateful anger flows when you have engaged and studied your shadow. Dehumanizing hatred flows when you have ignored and denied your shadow. One is fertile, the other hysterical."
A mathematical formula: I liked that. I assumed he meant the shadow that Carl Jung described. The unripe and unillumined corners of the soul.
He continued: "Grateful anger is when you feel thankful for the irritating people and sickening situations that have spurred you to clarity and righteous action. Dehumanizing hatred is when you are so in love with your terrible emotion that you forget what needs to be changed and turn yourself into your enemy."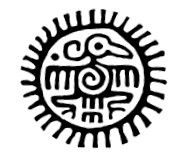 GOD SHMOD
There is no God. God is dead. God is a drug for people who aren't very smart. God is an illusion sold to dupes by money-hungry religions. God is a right-wing conspiracy. God is an infantile fantasy favored by superstitious cowards who can't face life's existential meaninglessness.
JUST KIDDING! The truth is, anyone who says he knows what God is or isn't, doesn't really know.
Now read Adolfo Quezada's prayer, then confess what you don't know about God. "God of the Wild, you are different from what I expected. I cannot predict you. You are too free to be captured for the sake of my understanding. I can't find you in the sentimentalism of religion. You are everywhere I least expect to find you. You are not the force that saves me from the pain of living; you are the force that brings me life even in the midst of pain."
+
What if the Creator is like the poet Rainer Maria Rilke's God: "like a webbing made of a hundred roots, that drink in silence"? What if the Source of All Life inhabits both the dark and the light, heals with strange splendor as much as with sweet insight, is hermaphroditic and omnisexual?
What if the Source loves to give you riddles that push you past the boundaries of your understanding, forcing you to change the ways you think about everything? What if, as Rusty Morrison speculates in Poetry Flash, "the sublime can only be glimpsed by pressing through fear's boundary, beyond one's previous conceptions of the beautiful"?
Close your eyes and imagine you can sense the presence of this tender, marvelous, difficult, entertaining intelligence.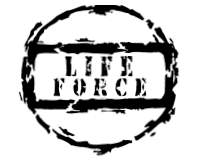 MORE PRONOIA RESOURCES:
All the Pronoiac resources below come from the wonderful site,
Celebrate Small Victories.
A judge threw out key provisions of Missouri's voter ID law, making this the ninth consecutive win for Priorities USA in their fight against state voter suppression laws.
With help from volunteers from BGTX, Texas saw nearly 400,000 people register to vote since March, a record four times the average yearly number.
Uber is joining Lyft in offering free rides to voters on November 6th. If you or anyone you know needs help getting to the polls, click here or here.
Seattle is dismissing over 500 misdemeanor marijuana convictions after a court ruled that they unfairly impacted people of color.
Washington became the 20th state to abolish the death penalty, following a unanimous ruling by the state's Supreme Court.
A federal judge temporarily blocked the Trump administration from terminating TPS protections, allowing roughly 300,000 immigrants from Nicaragua, Sudan, Haiti, and El Salvador to live and work in the U.S.
In response to a petition brought by environmental and public health groups, seven synthetic food additives that were found to cause cancer have been banned by the FDA.
Rev. William J. Barber was awarded a MacArthur Genius grant… the same day he was arrested while demonstrating with workers in Chicago to demand higher wages and union rights.
The minimum wage for 40,000 airport workers in New York City will rise to $19 per hour over the next five years, becoming the country's highest minimum wage set by a public agency.
And after years of organizing by workers, and months of pressure from Bernie Sanders, Amazon announced it is raising the minimum wage to $15 an hour for more than 250,0000 workers. While this is good news, just a day later, Amazon pulled this shady move, so there's still more work to be done.
Following pressure from the Rainforest Action Network and Sum of Us, PepsiCo and Nestlé are cutting ties with palm oil supplier IndoFood due to ongoing environmental and labor violations.
Publicly traded companies in California will now be required to have at least one woman on their board of directors of directors by next year.
A group of Latina women have created an underground network to protect immigrant women from domestic violence.
The ban on uranium mining in the Grand Canyon will be preserved, now that the Supreme Court refused to hear a case brought by the mining industry.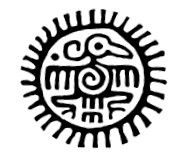 WHAT NOURISHES YOU EMOTIONALLY AND SPIRITUALLY
What nourishes you emotionally and spiritually?
I'm not talking about what entertains you or flatters you or takes your mind off your problems.
I'm referring to the influences that make you stronger and the people who see you for who you really are and the situations that teach you life-long lessons.
I mean the beauty that replenishes your psyche and the symbols that consistently restore your balance and the memories that keep feeding your ability to rise to each new challenge.
I invite you to take inventory of these precious assets. And then make a special point of nurturing them back.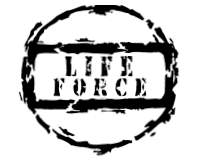 MAKE OPTIMAL USE OF YOUR LIFE ENERGY
Here's a prescription that may help you make optimal use of your precious life energy:
Set an intention to clarify your intentions about the essential matters in your life. Say "I am clarifying my intentions about . . ."
"who I really am"
"whom and what I love"
"how I want to serve my fellow creatures and the planet Earth"
"the unripe qualities in myself that I am ripening"
"what I need to do next"
"the best way for me to make money"
"the moral principles I hold most strongly"
"the truth about my relationship to the Source"
"the best use of my creative energy"
others?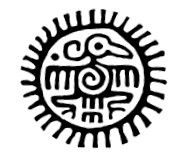 GET MORE RESPECT
Here are some ways to get more respect:
1. Do your best in every single thing you do -- whether it's communicating precisely or upholding the highest possible standards at your job or taking excellent care of yourself.
2. Maintain impeccable levels of integrity in everything you do -- whether it's being scrupulously honest or thoroughly fair-minded or fiercely kind.
3. On the other hand, don't try so compulsively hard to do your best and cultivate integrity that you get self-conscious and obstruct the flow of your natural intelligence.
4. Make it your goal that no later than four years from now you will be doing what you love to do at least 51 percent of the time.
5. Give other people as much respect as you sincerely believe they deserve.
6. Give yourself more respect.
7. Others?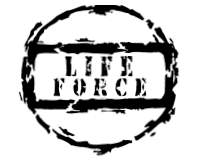 I ME WED
I invite you to deepen and intensify your commitment to the most important person in your life -- you. One way to further that sacred cause is to get married to yourself. In my book, I've created a text you can refer to as you perform the wedding. Or you can use my text for inspiration as you create your own version.
Let's begin by telling a simple truth: You will probably never create a resilient, invigorating bond with the lush accomplice of your dreams until you master the art of loving yourself ingeniously. A wedding ritual that joins you to yourself could catalyze an uncanny shift in your personal mojo that would attract a fresh, hot consort into your life, or else awaken the sleeping potential of a simmering alliance you have now.
If you're feeling brave, try speaking the following words aloud:
"I am no longer looking for the perfect partner.
I am my own perfect partner."
Say it even stronger:
"I am no longer looking for the perfect partner
to salve all my wounds
and fix all my mix-ups
and bridge all my chasms.
I am no longer looking for the perfect partner
because I am my own perfect partner."
READ THE REST OF "I ME WED"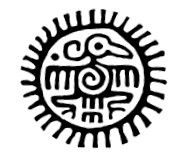 THOUGHTFUL OPTIMISM THAT DOESN'T IGNORE THE SUFFERING
One of my heroes, radical historian Howard Zinn, said that pessimism tends to become a self-fulfilling prophecy. If we relentlessly imagine the worst possible outcomes, if we concentrate on all the things that are falling apart and going wrong, it cripples our capacity to make constructive changes. "To be hopeful in bad times is not just foolishly romantic," he wrote. "It gives us the energy to act."
More from Howard: "What we choose to emphasize in this complex history will determine our lives. If we see only the worst, it destroys our capacity to do something. If we remember those times and places–and there are so many–where people have behaved magnificently, this gives us the energy to act, and at least the possibility of sending this spinning top of a world in a different direction.
"And if we do act, in however small a way, we don't have to wait for some grand utopian future. The future is an infinite succession of presents, and to live now as we think human beings should live, in defiance of all that is bad around us, is itself a marvelous victory."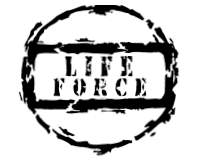 MORE PRONOIA RESOURCES:
Danielle LaPorte
writes:
Right now there are Tibetan Buddhist monks in a temple in the Himalayas endlessly reciting mantras for the cessation of your suffering and for the flourishing of your happiness.
Someone you haven't met yet is already dreaming of adoring you.
Someone is writing a book that you will read in the next two years that will change how you look at life.
Nuns in the Alps are in endless vigil, praying for the Holy Spirit to alight the hearts of all of God's children.
A farmer is looking at his organic crops and whispering, "nourish them."
Someone wants to kiss you, to hold you, to make tea for you.
Someone is willing to lend you money, wants to know what your favorite food is, and treat you to a movie. Someone in your orbit has something immensely valuable to give you — for free.
Something is being invented this year that will change how your generation lives, communicates, heals and passes on.
The next great song is being rehearsed.
Thousands of people are in yoga classes right now intentionally sending light out from their heart chakras and wrapping it around the earth.
Millions of children are assuming that everything is amazing and will always be that way.
Someone is in profound pain, and a few months from now, they'll be thriving like never before. They just can't see it from where they're at.
Someone who is craving to be partnered, to be acknowledged, to ARRIVE, will get precisely what they want — and even more. And because that gift will be so fantastical in it's reach and sweetness, it will quite magically alter their memory of angsty longing and render it all "So worth the wait."
Someone has recently cracked open their joyous, genuine nature because they did the hard work of hauling years of oppression off of their psyche — this luminous juju is floating in the ether, and is accessible to you.
Someone just this second wished for world peace, in earnest.
Someone is fighting the fight so that you don't have to.
Some civil servant is making sure that you get your mail, and your garbage is picked up, that the trains are running on time, and that you are generally safe. Someone is dedicating their days to protecting your civil liberties and clean drinking water.
Someone is regaining their sanity. Someone is coming back from the dead. Someone is genuinely forgiving the seemingly unforgivable. Someone is curing the incurable.
You. Me. Some. One. Now.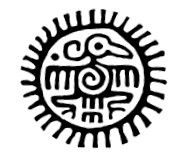 YOUR MOST IMPORTANT DESIRE
I invite you to write the following on a piece of red paper and keep it under your pillow. "I, [put your name here], do solemnly swear on this day [put date here] that I will devote myself for a period of seven days to learning my most important desire. No other thought will be more uppermost in my mind. No other concern will divert me from tracking down every clue that might assist me in my drive to ascertain the one experience in this world that deserves my brilliant passion above all others."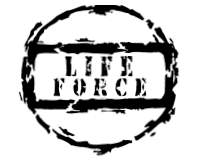 YOU HAVE MORE FREEDOM THAN YOU ARE USING
"You have more freedom than you are using," says artist Dan Attoe.
I hope that taunt gets under your skin and riles you up. Maybe it will motivate you to lay claim to all the potential spaciousness and independence and leeway that are just lying around going to waste.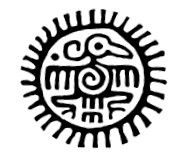 GO WITH WHAT FLOW?
When they say "Go with the flow," what "flow" are they talking about? Do they mean the flow of your early childhood conditioning? The flow of your friends' opinions? The latest cultural trends? Your immediate instinctual needs?
When they say "Go with the flow," are they urging you to keep doing what's easiest to do and what will win you the most ego points, even if it keeps you from being true to your soul's code?
Consider the possibility that there are many flows to go with, but only one of them is correct for you. Do you know which one? Maybe it's the one flowing in an underground cavern, far from the maddening crowd.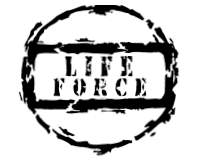 KNOW YOUR WOUNDS
Mythologist Michael Meade says that the essential nature of every human soul is gifted, noble, and wounded.
I agree. Cynics who exaggerate how messed-up we all are, ignoring our beauty, are just as unrealistic as naive optimists.
But because the cynics have a disproportionately potent influence on the zeitgeist, they make it harder for us to evaluate our problems with a wise and balanced perspective. Many of us feel cursed by the apparent incurability of our wounds, while others, rebelling against the curse, underestimate how wounded they are.
Mead says: "Those who think they are not wounded in ways that need conscious attention and careful healing are usually the most wounded of all."
Your task -- and your talent -- is to make realistic appraisals of your wounds.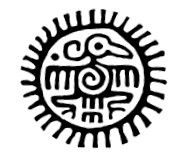 THE DIFFERENCE BETWEEN REPRESSION AND SUPPRESSION
There's a difference between repression and suppression. When you repress a difficult feeling or thought, you drive it so deeply into your unconscious mind that you forget about it. In effect, you hide it from yourself out of fear. And yet because this exiled material is of crucial importance, it refuses to remain buried. It ultimately re-emerges in disguise, often as an addiction or obsession, sometimes as an illness.
.
Suppression, on the other hand, is a healthier mechanism. It involves you moving the problematic feeling or thought away from the center of your attention, but remaining aware of it. You're not motivated by fear, but by the intention to deal with the challenge at a time of your choosing.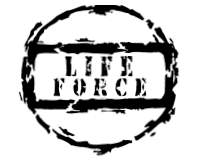 IS THERE ANY SUCH THING AS FREE WILL?
Is there really such a thing as free will, or are our destinies shaped by forces beyond our control?
Here's one way to think about that question: Maybe some people actually have more free will than others. Not because they have more money. (Many rich folks are under the spell of their instincts, after all.) Not because they have high-status positions. (A boss may have power over others but little power over himself.)
Rather, those with a lot of free will have earned that privilege by taking strong measures to dissolve the conditioning they absorbed while growing up. They've acted on the advice of psychologist Carl Jung: "Until you make the unconscious conscious, it will direct your life and you will call it fate."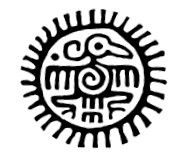 Wherever you stand, be the soul of the place.
-Rumi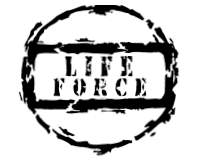 TWISTY HEALING STORIES WITH A PRONOIAC THEME
(For more stories,
go here
.)
Story #1
CONVERSATION WITH ETERNITY
Beauty and Truth Lab researcher Firenze Matisse traveled to Antarctica. On the first day, the guide took him and his group to a remote area and left them alone for an hour to commune with the pristine air and unearthly stillness.
After a while, a penguin ambled up and launched into a ceremonial display of squawks and stretches.
Firenze responded with recitals of his favorite memorized poems, imagining he was "engaged in a conversation with eternity." Halfway through his inspired performance of Thich Nhat Hanh's "Please Call Me by My True Names," the penguin sent a stream of green projectile vomit cascading against his chest, and shuffled away.
Though Firenze initially felt deflated by eternity's surprise, no harm was done. He soon came to see it as a first-class cosmic joke, and looked forward to exploiting its value as an amusing story with which to regale his friends back home.
Beauty and Truth Lab researcher Michael Logan was the first person to hear Firenze's tale upon his return from Antarctica. "You might want to consider this, Firenze," Michael mused after taking it all in. "Penguins nurture their offspring by chewing food -- mixing it up with all God's enzymes -- and then vomiting it into the mouths of the penguin babies. Perhaps you weren't the butt of a cosmic joke or some Linda Blair-esque bad review, but in fact the recipient of a very precious gift of love. Who knows?"
Now Firenze has two punch lines for his tale of redemptive pronoia.
+
Story #2
FLIP-FLOP THE TRAUMATIC IMPRINT
Beauty and Truth Lab researcher Artemisia had just begun menstruating, and was suffering from debilitating cramps. Massive doses of ibuprofen were not relieving the distress, so she went to her regular acupuncturist, Dr. Lily Ming, to get relief.
Dr. Ming had Artemisia lie down on the table and proceeded to insert 10 needles in her belly and hand and ear. Then Dr. Ming introduced a treatment that Artemisia was unfamiliar with: She lightly pounded the nail of Artemisia's left big toe with a small silver hammer for a few minutes.
"Why are you doing that?" Artemisia asked.
"It is good for the uterus," the doctor replied.
Indeed, Artemisia's cramps diminished as the doctor thumped, and in the days to come they did not recur.
After the session, as Artemisia prepared to leave, the usually taciturn Ming started up a conversation. Artemisia was surprised, but listened attentively as Dr. Ming made a series of revelations. The most surprising was Dr. Ming's description of a traumatic event from her own childhood.
During the military occupation of her native Manchuria, a province of China, she was forced to witness Japanese soldiers torturing people she loved. Their primary atrocity was using hammers to drive bamboo shoots through their victims' big toes.
The moral of the story: Dr. Ming has accomplished the heroic feat of reversing the meaning of her most traumatic imprint. She has turned a symbol of pain into a symbol of healing.
+
For more twisty healing stories with a pronoiac theme,
go here
.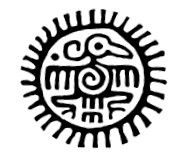 LETTERS TO THE BEAUTY AND TRUTH LAB, Part 1
We who are devoted to pronoia created the Beauty and Truth Lab and not the Beauty and Truth Think Tank because we want to put our ideas to the test in the field -- to apply them in unpredictable situations beyond our control and see whether they're useful to people who aren't necessarily steeped in the mystique of pronoia.
One way we've gone about that is to encourage the public to testify and ask questions about their practical experiences with pronoia. Below is Part 1 of a collection of exchanges that have unfolded since we began discussing pronoiac themes on the BeautyandTruth.com website and in the weekly astrology newsletter.
+
DEAR BEAUTY AND TRUTH LAB: I'm a very analytical person, with a doctorate in nuclear physics and a high-tech job. All my training and business savvy tell me that Rob Brezsny's astrology column is superstitious mumbo jumbo, yet every time I've faced a crisis in the last 10 years, his horoscopes have provided accurate wisdom and counsel when things seemed darkest. The same is true about your book
Pronoia Is the Antidote for Paranoia
. The scientist in me knows that you Beauty and Truth Lab people are utopian nutcases. It's absolutely demented to regard the universe as friendly and to fantasize that there's some vast, invisible conspiracy of blessing-bestowers. And yet I have to confess that whenever I try the pronoiac strategies you describe, my life veers in the direction of synchronicity and delight.
On the one hand, none of this makes any sense. On the other hand, I don't care that it doesn't make any sense. Somehow I'm able to draw sustenance from something whose power I don't understand or even believe in. In any case, thank you! - Humble Genius
DEAR HUMBLE GENIUS: You've described a quality that we aspire to in our efforts to cultivate pronoia: the ability to be helped by powers that are beyond our understanding.
+
DEAR BEAUTY AND TRUTH LAB: Does pronoia make you feel like you're falling in love? Not just with a person but with life itself? And can that be scary? Is it possible that you might feel a chord of gorgeous terror resound in your gut when you entertain the thought that every person and even every animal and plant and rock in the world is ganging up to make your life interesting -- almost more brilliantly interesting than you can bear? Does pronoia threaten to cause all perceptions, all sensations, all interactions to verge on being orgasmic?
I've been heading in this direction lately and it's freaking me out. Can extreme happiness be dangerous to my well-being? - Butchtastic
DEAR BUTCHTASTIC: First thing we'll say is that while pronoia inevitably feeds the soul, it doesn't necessarily further the agendas of the ego. The anxiety that's welling up may be the result of your old self-image clinging to the shrunken expectations it had gotten used to thinking of as essential to its identity.
The second thing is that when people invite pronoia to take over their perceptual filters, they often feel as if they're falling in love with a Scary Yet Friendly Vastness that kicks their butts until they wake up to the secret beauty they've been ignoring.
+
DEAR BEAUTY AND TRUTH LAB: I'm battling mixed emotions. On the one hand, I have frequent surges of intense compassion that make me want to build houses for poor folks. On the other hand, I'm beset by flashes of vanity that make me want to spend my money on Prada shoes and expensive jewelry rather than on trips to Third World countries to help Habitat for Humanity. Is it crazy and self-defeating to want both things? - Torn and Guilty
DEAR TORN AND GUILTY: Try honoring both your urge to express beauty and your desire to aid your fellow humans. We have a vision of you wearing a gold tiara and Prada's Sculpted d'Orsay pumps as you wield your hammer, framing a wall for a new house in Haiti.
+
DEAR BEAUTY AND TRUTH LAB: In your book
Pronoia Is the Antidote for Paranoia
, you say, 'The universe always gives us exactly what we need, exactly when we need it.' I have a different view. I often find that I disagree with what the Universe decides is best for me. But that usually turns out to be a good thing. It's fun for me to always be arguing with God! I learn a lot and generate a lot of high energy from trying to outmaneuver the divine will. What do you think about that? - Cagey Dissident
DEAR CAGEY: Congratulations! You are the thousandth dissident to testify that pronoia is not, in fact, the One Truth and the Only Way -- thereby proving to our satisfaction that we have successfully prevented our beloved Beauty and Truth Lab from being a shill for a fundamentalist ideology. Please accept our most fantastic thanks. Your prize will be on its way to you soon!
+
DEAR BEAUTY AND TRUTH LAB: The chemo treatments burned out all the math skills in my brain, which were already pretty meager. On the other hand, they awakened my ability to feel perfectly at ease while in the midst of paradoxical situations that everyone else finds maddening and uncomfortable.
The chemo also made me ridiculously tolerant of people's contradictions, sometimes even their hypocrisies, and freed me to enjoy life as an entertaining movie with lots of interesting plot twists rather than as a pitched battle between everything I like and everything I don't like. I guess I could say that my cancer helped turn me into a pronoiac! - The Chaos Artist Formerly Known as Risa Kline