Select a date
(required)

and sign

(optional)
Week of October 4th, 2018
You Are Luminous
Here's
a link to my free weekly email newsletter
, featuring the Free Will Astrology horoscopes, plus a bunch of other stuff, including good news, lucky advice, and tender rants. It arrives every Tuesday morning.
Sign up here for your free subscription.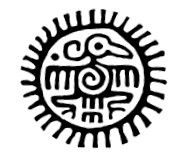 I love creating a collection of twelve horoscopes each week for my readers. The
Good Times
newspaper in Santa Cruz, California published my first batch in January 1978, and I would love to keep writing them until at least January of 2038.
In order to live up to that challenge with integrity, I will have to continue doing what I have been doing since January 1978: relentlessly reinvent the way I create them. When I look back at the horoscopes I composed in 1978 and 1985 and 1992 and 2000 and 2008, I am amazed at how different they are from the way I approach my craft now. I could swear it was another person who wrote them.
And that's how it should be. It's good evidence that I'm living up to my ideal of how to be a creative artist. Experimenting with endless revision. Being willing to dispense with the old formulas, even those that have worked pretty well, so as to welcome the surprises life offers. Killing off the old ways so that new ways can emerge.
That's not just a sound strategy for me to pursue as a creative writer. It's also a cornerstone of my plan to master the art of being a human being. The blunt fact is that life has an extreme fondness for change. The Creator likes to keep things moving right along.
So if I hope to cooperate and even collaborate with the Primal Flux, I have to be adept at transformation. I have to celebrate the central formula of Hermetic magick: "Dissolution is the secret of the Great Work." Breaking down psychological fixations is an indispensable spiritual discipline, says the wisdom of the ages. Killing off one's illusions is a prime duty of a devotee of magick.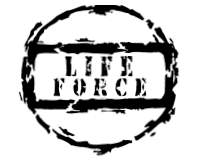 WANT TO GET YOUR ASTROLOGICAL CHART READ?
If you want your personal chart done, I recommend a colleague whose approach to reading astrology charts closely matches my own. She's my wife, RO LOUGHRAN. Her website is
here
.
Ro utilizes a blend of well-trained intuition, emotional warmth, and technical proficiency in horoscope interpretation. She is skilled at exploring the mysteries of your life's purpose and nurturing your connection with your own inner wisdom.
In addition to over 30 years of astrological experience, Ro has been a licensed psychotherapist for 17 years. She integrates psychological insight with astrology's cosmological perspective.
Ro is based in California, but can do phone consultations and otherwise work with you regardless of geographic boundaries.
Check out Ro's website
.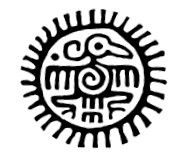 THE MIDDLE PATH
Don't pretend you can't see the messy darkness. Admit to its presence. Accept its reality. But don't get tangled up in it, either.
Gaze into the abyss so as to educate yourself about its nature, but don't become entranced by its hypnotic power.
Scheme to reclaim your power from soul-sucking influences. But don't turn the process into a blood-and-thunder showdown that wreaks epic chaos.
You may be amazed at how much protection and relaxation you can generate for yourself simply by being a poised lover of life who is free of melodramatic reactions.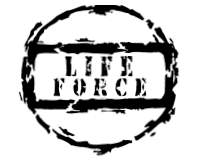 GRATITUDE
I'm grateful that, after an early life of being silenced, sometimes violently, I grew up to have a voice, circumstances that will always bind me to the rights of the voiceless.
—Rebecca Solnit
+
I was very poor for a number of years—a real starving artist—and when I finally emerged from poverty, I never lost my empathy for those whose lack of money forces them to the margins. I'm grateful for my time of indigence.
—Me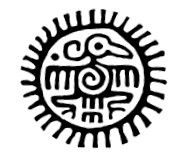 THE INTELLIGENCE OF LOVE
"Love is the only way to grasp another human being in the innermost core of his personality. No one can become fully aware of the very essence of another human being unless he loves him. By his love he is enabled to see the essential traits and features in the beloved person; and even more, he sees that which is potential in him, which is not yet actualized but yet ought to be actualized.
"Furthermore, by his love, the loving person enables the beloved person to actualize these potentialities. By making him aware of what he can be and of what he should become, he makes these potentialities come true."
— Holocaust survivor, Viktor E. Frankl, "Man's Search for Meaning"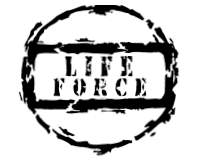 PRONOIA IS FUELED BY . . .
Pronoia is fueled by a drive to cultivate happiness and a determination to practice an aggressive form of gratitude that systematically identifies the things that are working well. But it is not a soothing diversion meant for timid Pollyannas strung out on optimistic delusions. It's not a feel-good New Age fantasy used to deny the harsh facts about existence. Those of us who perceive the world pronoiacally refuse to be polite shills for sentimental hopefulness.
On the contrary, we build our optimism not through a repression of
difficulty, but rather a vigorous engagement with it. We understand that the best way to attract blessings is to grapple with the knottiest enigmas.
Each fresh puzzle is a potential source of future bliss—an exciting
teaching that may usher us to our next breakthrough.
Do you want to be a pronoiac player? Blend anarchistic rebelliousness with open-hearted exuberance. Root your insurrectionary fervor in expansive joy instead of withering hatred. Enjoy saying "no!" but don't make it the wellspring of your vitality. Be fueled by blood-red yeses that rip against the grain of comfortable ugliness.
Read more.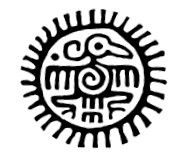 PRONOIAC TESTIMONY
I see disaster everywhere; I also see generosity and resistance everywhere.
—Rebecca Solnit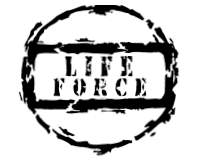 MY HERO
Dr. Christine Blasey Ford is my hero. May her epic courage catalyze a turning point in the inevitable dismantling of rape culture and the rigorous healing of toxic masculinity.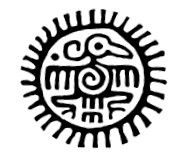 Rebecca Solnit says: Hope is not a lottery ticket you can sit on the sofa and clutch, feeling lucky. It is an axe you break down doors with in an emergency.
Hope should shove you out the door, because it will take everything you have to steer the future away from endless war, from the annihilation of the earth's treasures and the grinding down of the poor and marginal.
To hope is to give yourself to the future—and that commitment to the future is what makes the present inhabitable.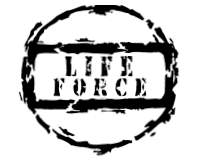 AFFECTIONATE ATTENTION
Think of mindfulness as a form of "affectionate attention."
—Dr. Jon Kabat-Zinn
I use the word "attention" to express the idea of a just and loving gaze directed upon individual reality. I believe this to be the characteristic and proper mark of the active moral agent.
—Iris Murdoch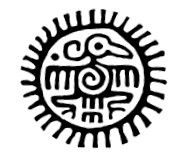 THERE IS ONLY ONE OF US
There is only One Being: the Living Intelligent Consciousness That Pervades Every Cubic Inch of the Universe. Every seemingly separate thing, from earthworm to human being to star, is a cell in the body of this One and Only Great One.
All of us cells feel pain as long as we have forgotten we are part of the One. But the forgetting was an essential rule that the One set up to begin the master game. Because of our illusion that each of us is alone and separate, we are under the impression that we must become distinctive and unique. As we work to create ourselves, adding intricate modifications to what we started out as, we give joy to The One, expanding and deepening the meaning of the master game.
At the point when the sense of isolation is greatest in each cell -- which is also the point when each cell experiences its uniqueness with maximum acuity -- the pain of separation triggers the longing to remember where we came from. Gradually, each of us figures out how to return home and reunite consciously with the One. But something fundamental in us has changed since we first fell under the spell of separateness. We have added the beauty of our individuality, our gift to The One.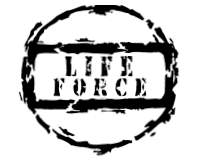 TIP FOR THE RIGHTEOUS PRACTICE OF PRONOIA
Be a crafty, discerning optimist who champions social and economic justice, not a careless, gullible optimist who basks in privilege and entitlement.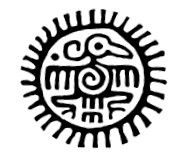 SALVATION IS ALWAYS NOW
Friend, hope for the Guest while you are alive.
Jump into experience while you are alive!
Think . . . and think . . . while you are alive.
What you call "salvation" belongs to the time
before death.
If you don't break your ropes while you're alive,
do you think
ghosts will do it after?
The idea that the soul will join with the ecstatic
just because the body is rotten—
that is all fantasy.
What is found now is found then.
If you find nothing now,
you will simply end up with an apartment
in the City of Death.
If you make love with the divine now, in the next life
you will have the face of satisfied desire.
So plunge into the truth, find out who the Teacher is,
believe in the Great Sound!
Kabir says this: When the Guest is being searched for,
it is the intensity of the longing for the Guest
that does all the work.
Look at me, and you will see a slave of that intensity.
—Kabir, translated and rendered by Robert Bly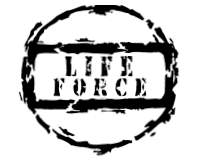 JOY ISN'T IRRELEVANT
Joy doesn't betray but sustains activism. And when you face a politics that aspires to make you fearful, alienated and isolated, joy is a fine initial act of insurrection.
—Rebecca Solnit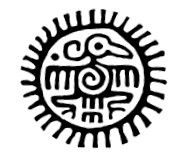 Readers of my horoscope column "Free Will Astrology" are sometimes surprised when I say I only believe in astrology about 80 percent. "You're a quack?!" they cry. Not at all, I explain. I've been a passionate student of the ancient art for years. About the time my over-educated young brain was on the verge of desertification, crazy wisdom showed up in the guise of astrology, moistening my soul just in time to save it.
"But what about the other 20 percent?" they press on. "Are you saying your horoscopes are only partially true?"
I assure them that my doubt proves my love. By cultivating a tender, cheerful skepticism, I inoculate myself against the virus of fanaticism. This ensures that astrology will be a supple tool in my hands, an adaptable art form, and not a rigid, explain-it-all dogma that over-literalizes and distorts the mysteries it seeks to illuminate . . .
Read the rest of this essay.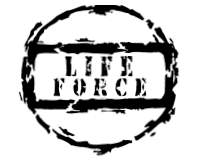 UNCONDITIONAL by
Jennifer Welwood
Willing to experience aloneness,
I discover connection everywhere;
Turning to face my fear,
I meet the warrior who lives within;
Opening to my loss,
I gain the embrace of the universe;
Surrendering into emptiness,
I find fullness without end.
Each condition I flee from pursues me,
Each condition I welcome transforms me
And becomes itself transformed
Into its radiant jewel-like essence.
I bow to the one who has made it so,
Who has crafted this Master Game;
To play it is purest delight;
To honor its form – true devotion.
—
Jennifer Welwood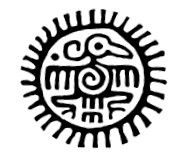 UPLIFTING GOSSIP
I imagine the possibility of helping to establish a tradition of uplifting gossip, full of praise and gratitude. What about, if instead of naming the shadowy aspects of our friends and acquaintances behind their backs, we identified, celebrated, and propitiated their divine glory and shining wonder?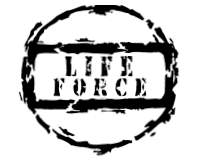 WHAT DO YOU WORSHIP?
"In the day-to-day trenches of adult life, there is actually no such thing as atheism. There is no such thing as not worshipping. Everybody worships. The only choice we get is what to worship. And the compelling reason for maybe choosing some sort of god or spiritual-type thing to worship — be it JC or Allah, be it YHWH or the Wiccan Mother Goddess, or the Four Noble Truths, or some inviolable set of ethical principles — is that pretty much anything else you worship will eat you alive.
"If you worship money and things, if they are where you tap real meaning in life, then you will never have enough, never feel you have enough. It's the truth. Worship your body and beauty and sexual allure and you will always feel ugly. And when time and age start showing, you will die a million deaths before they finally grieve you. On one level, we all know this stuff already. It's been codified as myths, proverbs, clichés, epigrams, parables; the skeleton of every great story. The whole trick is keeping the truth up front in daily consciousness."
—David Foster Wallace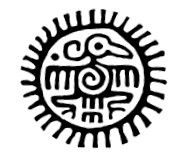 REVERSAL WISDOM
So it turns out that the "blemish" is actually essential to the beauty. The "deviation" is at the core of the strength. The "wrong turn" was crucial to you getting you back on the path with heart.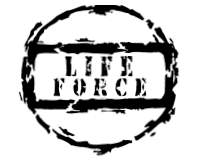 SHADOW BLESSINGS
Life is a vast and intricate conspiracy guaranteed to keep you well-supplied with blessings. What kind of blessings? A gorgeous physique, perfect marriage, luxurious home, high status, and $10 million? Maybe.
But it's just as likely that the blessings will be interesting surprises, dizzying adventures, gifts you hardly know what to do with, & conundrums that dare you to get smarter.
Novelist William Vollman referred to these types of blessings when he said that "the most important and enjoyable thing in life is grappling with a complicated, tricky problem that you don't know how to solve."
Sculptor Henry Moore had a similar idea. He said, "The secret of life is to have a task, something you devote your entire life to, something you bring everything to, every minute of the day for your whole life. And the most important thing is -- it must be something you cannot possibly do."
So in other words, pronoia does not guarantee that you will forevermore be free of all difficult experiences . . . .
Read or hear the rest of this.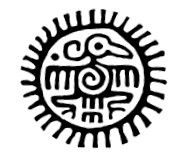 BLESSINGS COME IN MANY GUISES
Pronoia doesn't promise uninterrupted progress forever. It's not a slick commercial for a perfect summer day that never ends.
Grace emerges in the ebb and flow, not just the flow.
The waning reveals a different kind of blessing than the waxing.
But whether it's our time to ferment in the valley of shadows or rise up singing in the sun-splashed meadow,
fresh power to transform ourselves is always on the way.
Our suffering won't last, nor will our triumph.
Without fail, life will deliver the creative energy we need
to change into the new thing we must become.
Read the rest
.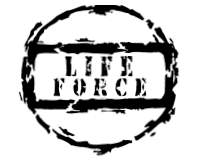 GRATITUDE FESTS
Consider the possibility of celebrating regular Gratitude Fests. During these orgies of appreciation, you could confer praise and respect on the creatures, both human and otherwise, that have played seminal roles in inspiring you to become yourself.
Who teaches and helps you? Who sees you for who you really are? Who nudges you in the direction of your fuller destiny and awakens you to your signature truths? Who loves you brilliantly?
(P.S. Cultivating gratitude primes your power to experience ecstasy.)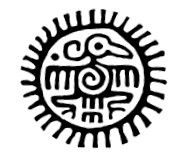 GO WITH WHAT FLOW?
When they say "Go with the flow," what "flow" are they talking about? Do they mean the flow of your early childhood conditioning? The flow of your friends' opinions? The latest cultural trends? Your immediate instinctual needs?
When they say "Go with the flow," are they urging you to keep doing what's easiest to do and what will win you the most ego points, even if it keeps you from being true to your soul's code?
Consider the possibility that there are many flows to go with, but only one of them is correct for you. Do you know which one? Maybe it's the one flowing in an underground cavern, far from the maddening crowd.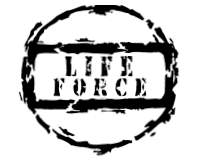 SPIRIT IN ALL THINGS
Yua is a term the Yupik people of Alaska use for the spirit that inhabits all things, both animate and inanimate. A rock, for instance, has as much yua as a caribou, spruce tree, or human being, and therefore merits the same measure of compassion.
If a Yupiit goes out for a hike and spies a chunk of wood lying on a frozen river bank, she might pick it up and put it in a new position, allowing its previously hidden side to get fresh air and sun. In this way, she would bestow a blessing on the wood's yua.
(Source: Earl Shorris, "The Last Word,"
Harper's,
)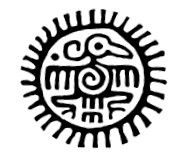 DAFFY DUCK SAYS
"That makes no sense, and so do I."
—Daffy Duck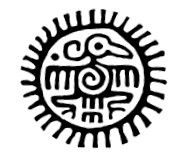 LOVE COMING YOUR WAY
Have you ever been loved? I bet you have been loved so much and so deeply that you have become blasé about the enormity of the grace it confers.
So let me remind you: To be loved is a privilege and prize equivalent to being born. If you're smart, you pause regularly to bask in the astonishing knowledge that there are many people out there who care for you and want you to thrive and hold you in their thoughts with fondness.
Animals, too: You have been the recipient of their boundless affection. The spirits of allies who've left this world continue to send their tender regards, as well.
Do you "believe" in angels and other divine beings? Whether or not you do, I can assure you that there are hordes of them beaming their uncanny consecrations your way. You are awash in torrents of love.
As tremendous a gift it is to get love, giving love is an equal boon. Many scientific studies demonstrate that whenever you bestow blessings on other people, you bless yourself. Expressing practical compassion not only strengthens your immune system and bolsters your health, but also promotes self-esteem, enhances longevity, and stimulates tranquility and even euphoria.
As the scientists say, we humans are hardwired to benefit from altruism. (
Read more about the subject
.)
What's your position on making love? Do you regard it as one of the nicer fringe benefits of being alive? Or are you more inclined to see it as a central proof of the primal magnanimity of the universe? I'm more aligned with the latter view.
Imagine yourself in the fluidic blaze of that intimate spectacle right now. Savor the fantasy of entwining bodies and hearts and minds with an appealing partner who has the power to enchant you. What better way do you know of to dwell in sacred space while immersed in your body's delight? To commune with the Divine Wow while having fun? To tap into your own deeper knowing while at the same time gazing into the mysterious light of a fellow creature?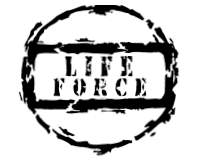 Firgun
is a Hebrew word that means the act of sharing in or even contributing to someone else's pleasure or fortune, with a purely generous heart and without jealousy; or of sharing credit fairly.
(
Here's Wikipedia's entry on firgun
.)
Mudita
is word from Sanskrit and Pali that means sympathetic or unselfish joy, or joy in the good fortune of others.
(
More info
.)
(
Still more info
.)