Select a date
(required)

and sign

(optional)
Horoscopes by Rob Brezsny
Week of August 23rd, 2018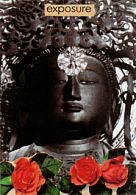 ♌ LEO
(July 23-August 22)
"All the world's a stage," wrote Shakespeare, "And all the men and women merely players." In other words, we're all performers. Whenever we emerge from solitude and encounter other people, we choose to express certain aspects of our inner experience even as we hide others. Our personalities are facades that display a colorful mix of authenticity and fantasy. Many wise people over the centuries have deprecated this central aspect of human behavior as superficial and dishonest. But author Neil Gaiman thinks otherwise: "We are all wearing masks," he says. "That is what makes us interesting." Invoking his view -- and in accordance with current astrological omens -- I urge you to celebrate your masks and disguises in the coming weeks. Enjoy the show you present. Dare to entertain your audiences.
*

DEAR READERS: I get emails from readers who wonder how I earn a living. "For as long as I can remember, you've been giving away your horoscopes online for free," said Lannie from Austin. "How do you do it? Are you independently wealthy?"

The answer is no, I'm not independently wealthy. I earn some money by syndicating my horoscopes in newspapers and by selling the books I've published. I also produce two other batches of horoscopes that are for sale: my weekly EXPANDED AUDIO HOROSCOPES and my daily TEXT MESSAGE HOROSCOPES..

If you'd like to support my ability to freely offer the FREE WILL ASTROLOGY horoscopes you read here, please consider buying those other two horoscopes. Here's how you do it:

Go here..
Register or log in. On the new page, you have two choices: Expanded Audio Horoscopes or Daily Text Message Horoscopes.

If you have any questions about how to access them, write to my tech support team at freewillcs@gmail.com.