Select a date
(required)

and sign

(optional)
Week of August 16th, 2018
Your Teachers Are Everywhere
Here's
a link to my free weekly email newsletter
, featuring the Free Will Astrology horoscopes, plus a bunch of other stuff, including good news, lucky advice, and tender rants. It arrives every Tuesday morning.
Sign up here for your free subscription.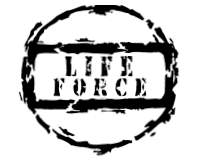 Everyone's my teacher. Everywhere I go, I'm a student. Everyone is in some way my informant, my revelator, my direction connection to the Divine Wow.
The animals, too: They are my confidants, my beloveds, my spirit guides.
And yes, the plants! My godparents, my role models, my advisers.
I vow to gleefully shut up and listen reverently on a regular basis.
Playful, mysterious intelligences surround me in every direction. I'm available!
(Yes, to you, too, wind and sun and sky and mountain and rivers and oceans and rocks: I greet you daily as my family members, my agent provocateurs, my fellow celebrants.)
Hey, YOU reading this: Is there any clue or secret or surprise you'd like to impart to me?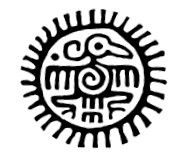 WHAT IF YOUR DESIRES ARE HOLY?
What if your desires are holy? Listen to a brief meditation on the subject. Sample: "There's a difference between degrading desires that enslave you and sacred desires that liberate you." Tune in at https://bit.ly/1MPMODh
Here are excerpts:
Some religious traditions teach the doctrine, "Kill off your longings." In their view, attachment to desire is at the root of human suffering. But the religion of materialism takes the opposite tack, asserting that the meaning of life is to be found in indulging desires. Its creed is, "Feed your cravings like a French foie gras farmer cramming eight pounds of maize down a goose's gullet every day."
At the Beauty and Truth Lab, we walk a middle path. We believe there are both degrading desires that enslave you and sacred desires that liberate you.
+
Psychologist Carl Jung believed that all desires have a sacred origin, no matter how odd they may seem. Frustration and ignorance may contort them into distorted caricatures, but it is always possible to locate the divine source from which they arose. In describing one of his addictive patients, Jung said: "His craving for alcohol was the equivalent on a low level of the spiritual thirst for wholeness, or as expressed in medieval language: the union with God."
+
Psychotherapist James Hillman echoes the theme: "Psychology regards all symptoms to be expressing the right thing in the wrong way." A preoccupation with porn or romance novels, for instance, may come to dominate a passionate person whose quest for love has degenerated into an obsession with images of love. "Follow the lead of your symptoms," Hillman suggests, "for there's usually a myth in the mess, and a mess is an expression of soul."
+
Like all of us, you have desires for things that you don't really need and aren't good for you. But you shouldn't disparage yourself for having them, nor should you conclude that every desire is tainted. Rather, think of your misguided longings as the bumbling, amateur expressions of a faculty that will one day be far more expert. They're how you practice as you work toward the goal of becoming a master of desire. It may take a while, but eventually you will get the hang of wanting things that are really good for you, and good for everyone else, too.
+
"The only way anyone is ever cured of desiring nonsensical things is by getting the nonsensical things and then experiencing the unpleasant but educational consequences." -Ann Davies
+
To become a master of desire, keep talking yourself out of being attached to trivial goals and keep talking yourself into being thrilled about the precious few goals that are really important. Here's another way to say it: Wean yourself from ego-driven desires and pour your libido into a longing for beauty, truth, goodness, justice, integrity, creativity, love, and an intimate relationship with the Wild Divine.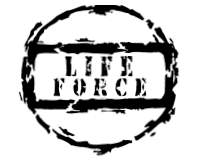 SORRY, I HAVE TO VENT
* I've told you a million times not to exaggerate.
* I really get antsy when you refuse to be patient.
* If you don't stop berating yourself, I'm going to have to cut you down to size.
* I hate it when you do something nice for me.
* Sure am feeling positive about my pessimism lately.
* "CALM DOWN!!!!"
* Stop being so agreeable.
* I can't stand it when people complain!
* I'm totally opposed to all duality, so if you're one of the 50% of the population that divides everything into us versus them, please stop.
* It's bad luck to be superstitious, so please refrain from turning logic into just another form of magical thinking.
* DAMN ALL YOU PEOPLE WHO CAN'T GET BEHIND UNCONDITIONAL LOVE!!!!!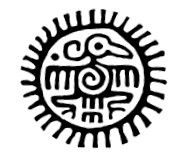 THE REAL SECRET OF MAGIC
"The real secret of magic is that the world is made of words," said Terence McKenna, "and that if you know the words that the world is made of, you can make of it whatever you wish."
Here's my version of that hypothesis: What world you end up living in depends at least in part on your use of language.
Do you want to move and breathe amidst infertile chaos where nothing makes sense and no one really loves anyone? Then speak with unconscious carelessness, expressing yourself lazily. Constantly materialize and entertain angry thoughts in the privacy of your own imagination, beaming silent curses out into eternity.
Or would you prefer to live in a realm that's rich with fluid epiphanies and intriguing coincidences and mysterious harmonies? Then be discerning and inventive in how you speak, primed to name the unexpected codes that are always being born right in front of your eyes. Turn your imagination into an ebullient laboratory where the somethings you create out of nothings are tinctured with the secret light you see in your dreams of invisible fire.
P.S. "The basic tool for the manipulation of reality is the manipulation of words," wrote Philip K. Dick in his essay, "How to Build A Universe That Won't Fall Apart in Two Days."
Listen to "Magic Secret"
with a musical backing.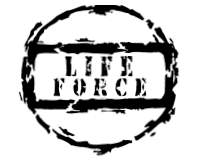 HOW DOES YOUR PERSONAL LIFE AFFECT US ALL?
"How does my spiritual practice and daily life serve the earth? How does my spiritual practice and daily life affect the poorest third of humanity? How will my spiritual practice and daily life affect the generations to come in the future?"
~ Starhawk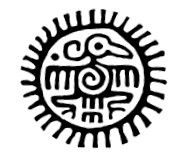 LIGHTLY
Aldous Huxley was the renowned 20th-century intellectual who wrote the book *Brave New World*, a dystopian vision of the future. Later in his life he came to regret one thing: how "preposterously serious" he had been when he was younger.
"There are quicksands all about you, sucking at your feet," he ruminated, "trying to suck you down into fear and self-pity and despair. That's why you must walk so lightly. Lightly, my darling . . . Learn to do everything lightly. Yes, feel lightly even though you're feeling deeply."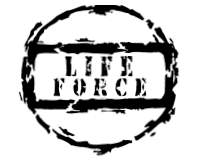 EXPERIMENT: Be scarier than your fears. If an anxious thought pops into your mind, bare your teeth and growl, "Get out of here or I will rip you to shreds!" If a demon visits you in a nightly dream, chase after it with a torch and sword, screaming "Begone, foul spirit, or I will burn your mangy ass!"
Don't tolerate bullying in any form, whether it comes from a critical little voice in your head or from supposedly nice people who are trying to guilt-trip you. "I am a brave conqueror who cannot be intimidated!" is what you could say, or "I am a monster of love and goodness who will defeat all threats to my integrity!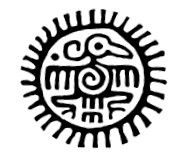 WHY MERCURY RETROGRADE IS A GOOD THING
Mercury is retrograde until August 18.
Astrologer Donna Cunningham tells us why this is a good thing
, and gives us suggestions on how to take maximum advantage of its unique opportunities.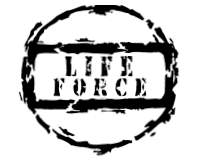 WHERE'S THE MAGIC?
Interviewer: "Rob, if life is such a miraculous web of magic, why is it that most of us don't feel that way so much of the time?"
Hear my response
in this 11-minute interview.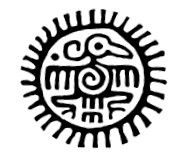 HIDING
By David Whyte:
HIDING is a way of staying alive. Hiding is a way of holding ourselves until we are ready to come into the light. Even hiding the truth from ourselves can be a way to come to what we need in our own necessary time. Hiding is one of the brilliant and virtuoso practices of almost every part of the natural world: the protective quiet of an icy northern landscape, the held bud of a future summer rose, the snow bound internal pulse of the hibernating bear.
Hiding is underestimated. We are hidden by life in our mother's womb until we grow and ready ourselves for our first appearance in the lighted world; to appear too early in that world is to find ourselves with the immediate necessity for outside intensive care.
Hiding done properly is the internal faithful promise for a proper future emergence, as embryos, as children or even as emerging adults in retreat from the names that have caught us and imprisoned us, often in ways where we have been too easily seen and too easily named.
We live in a time of the dissected soul, the immediate disclosure; our thoughts, imaginings and longings exposed to the light too much, too early and too often, our best qualities squeezed too soon into a world already awash with too easily articulated ideas that oppress our sense of self and our sense of others.
What is real is almost always to begin with, hidden, and does not want to be understood by the part of our mind that mistakenly thinks it knows what is happening. What is precious inside us does not care to be known by the mind in ways that diminish its presence.
Hiding is an act of freedom from the misunderstanding of others, especially in the enclosing world of oppressive secret government and private entities, attempting to name us, to anticipate us, to leave us with no place to hide and grow in ways unmanaged by a creeping necessity for absolute naming, absolute tracking and absolute control.
Hiding is a bid for independence, from others, from mistaken ideas we have about our selves, from an oppressive and mistaken wish to keep us completely safe, completely ministered to, and therefore completely managed.
Hiding is creative, necessary and beautifully subversive of outside interference and control. Hiding leaves life to itself, to become more of itself. Hiding is the radical independence necessary for our emergence into the light of a proper human future.
Excerpted from 'HIDING' in
CONSOLATIONS: The Solace, Nourishment and Underlying Meaning of Everyday Words
- 2015 © David Whyte: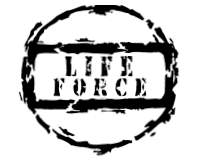 MUTUAL AID SOCIETY
If you would like to support my ongoing work,
please visit my Virtual Tip Jar at Paypal.
You can also contribute to my well-being by buying the Expanded Audio Horoscopes I create every week. These forecasts are different in tone and content from the written horoscopes I provide here. They're my four- to five-minute-long ruminations about the current chapter of your life story.
They're available here.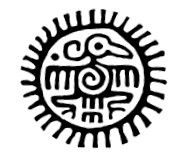 WRONG FOR YOU IN JUST THE RIGHT WAY
"We're all seeking that special person who is right for us. But if you've been through enough relationships, you begin to suspect there's no right person, just different flavors of wrong.
"Why is this? Because you yourself are wrong in some way, and you seek out partners who are wrong in some complementary way. But it takes a lot of living to grow fully into your own wrongness. And it isn't until you finally run up against your deepest demons, your unsolvable problems—the ones that make you truly who you are—that we're ready to find a lifelong mate.
"Only then do you finally know what you're looking for. You're looking for the wrong person. But not just any wrong person: the right wrong person—someone you lovingly gaze upon and think, 'This is the problem I want to have.'
"'I will find that special person who is wrong for me in just the right way.'"
- Andrew Boyd,
Daily Afflictions: The Agony of Being Connected to Everything in the Universe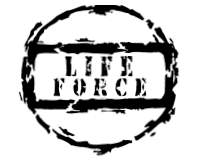 WANT TO GET YOUR ASTROLOGICAL CHART READ?
If you want your personal chart done, I recommend a colleague whose approach to reading astrology charts closely matches my own. She's my wife, RO LOUGHRAN. Here website is
here
.
Ro utilizes a blend of well-trained intuition, emotional warmth, and technical proficiency in horoscope interpretation. She is skilled at exploring the mysteries of your life's purpose and nurturing your connection with your own inner wisdom.
In addition to over 30 years of astrological experience, Ro has been a licensed psychotherapist for 17 years. She integrates psychological insight with astrology's cosmological perspective.
Ro is based in California, but can do phone consultations and otherwise work with you regardless of geographic boundaries.
Check out Ro's website
.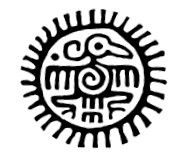 INVITATIONS FOR YOU
My first invitation: Weed out the wishy-washy wishes and lukewarm longings that keep you distracted from your burning desires.
My second invitation: Refuse to think that anyone else knows better than you what dreams will keep your life energy humming with maximum efficiency and grace.
Third invitation: Say this out loud to see how it feels: "I know exactly what I want. I know exactly what I don't want. I know exactly what I kind of want but I won't waste my time on it because it sidetracks me from working on what I really want."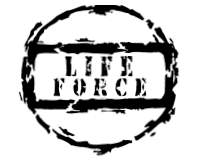 My book
Pronoia Is the Antidote for Paranoia
is available at
Amazon
and
Powells
.
Below are excerpts.
Here are three of our deepest spiritual aspirations, which we invite you to steal for your own use:
1. to develop the capacity to thrive in the midst of raging contradictions;
2. to be discerning as we protect ourselves from people's flaws while at the same time being generous as we celebrate their beauty;
3. to refrain from dividing the world into two groups, those who help and agree with us and those who don't.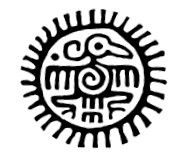 Brainwash yourself before someone nasty beats you to it. Study the difference between wise suffering and dumb suffering until you get it right. Commit crimes that don't break any laws. Visualize Buddha at the moment of orgasm. Build illusions that make people feel so beautiful they can't stand to be near you.
Pretend to be crazy so you can get away with doing what's right. Sing anarchist lullabies to homosexual trees. Love your enemies in case your friends turn out to be jerks. Review in detail the history of your life, honoring every moment as if you were conducting a benevolent Judgment Day. Eat money. Suck gravity. Drink the sun. Dream like a stone. Sing in the acid rain.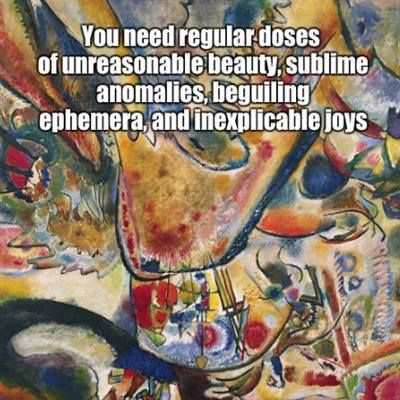 Bless your appetite. May it be voracious and unapologetic.
Much respect for your buried needs and secret yearnings. May they flow into plain view for you to embrace and celebrate.
Congratulations for your willingness to name the unspeakable truths and acknowledge the embarrassing fears. May you be willing to rebel against your self-image for the sake of gaining access to deeper reserves of power and competence.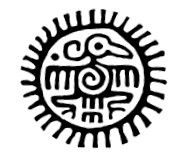 You came into this world as a radiant bundle of exuberant riddles. You slipped into this dimension as a shimmering burst of spiral hallelujahs. You splashed into this realm as a lush explosion of ecstatic gratitude. And it is your birthright to fulfill those promises.
I'm not pandering to your egotism when I tell you these things. When I urge you to "Be yourself," I don't mean you should be the self that is greedy to win every argument and stockpile a heap of garish treasures and believe in the absolute truth of every hostile, paranoid thought your monkey mind comes up with.
When I say, "Be yourself," I mean the self that says "Thank you!" to the wild irises and the windy rain and the people who grow your food. I mean the rebel creator who's longing to make this entire planet your precious home and protected sanctuary. I mean the dissident bodhisattva who is joyfully struggling to germinate the seeds of divine love that are packed inside every moment.
When I say, "Be yourself," I mean the spiritual freedom fighter who is bustling and finagling and conspiring to relieve your fellow messiahs of their suffering as you shower them with rowdy blessings.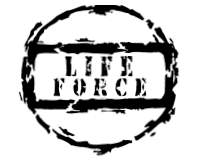 Change yourself in the way you want everyone else to change
Love your enemies in case your friends turn out to be jerks
Avoid thinking about winning the lottery while making love
Brainwash yourself before someone nasty beats you to it
Confess big secrets to people who aren't very interested
Write a love letter to your evil twin during a lunar eclipse
Fool the tricky red beasts guarding the Wheels of Time
Locate the master codex and add erudite graffiti to it
Sell celebrity sperm on the home shopping channel
Dream up wilder, wetter, more interesting problems
Change your name every day for a thousand days
Kill the apocalypse and annihilate Armageddon
Exaggerate your flaws till they turn into virtues
Brag about what you can't do and don't have
Get a vanity license plate that reads KZMYAZ
Bow down to the greatest mystery you know
Make fun of people who make fun of people
See how far you can spit a mouthful of beer
Pick blackberries naked in the pouring rain
Scare yourself with how beautiful you are
Simulate global warming into your pants
Stage a slow-motion water balloon fight
Pretend your wounds are exotic tattoos
Sing anarchist lullabies to lesbian trees
Plunge butcher knives into accordions
Commit a crime that breaks no laws
Sip the tears of someone you love
Build a plush orphanage in Minsk
Feel sorry for a devious lawyer
Rebel against your horoscope
Give yourself another chance
Write your autohagiography
Play games with no rules
Teach animals to dance
Trick your nightmares
Relax and go deeper
Dream like stones
Mock your fears
Drink the sun
Fuck gravity
Sing love
Be mojo
Do jigs
Ask id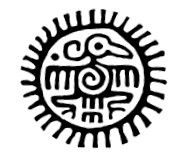 "You have more freedom than you are using," says artist Dan Attoe.
I hope that taunt gets under your skin and riles you up. Maybe it will motivate you to lay claim to all the potential spaciousness and independence and leeway that are just lying around going to waste.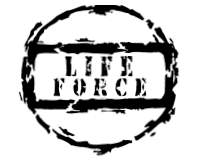 Below are more excerpts from my book
Pronoia Is the Antidote for Paranoia
.
Here's a motto worth trying: "I refuse to dehumanize anyone, even those who dehumanize me." Aside from the ripples of delight that sends through the collective unconscious, it provides a great selfish benefit. Feeling even low levels of contempt and disdain tends to shut down your intuition, so if you instead practice being tolerant of people who are intolerant of you, you may find yourself getting smarter.
P.S. What would it be like to promote what you love at least as much as you bash what you hate?
+
Activist and author Naomi Klein tells a story about the time she traveled to Australia at the request of Aboriginal elders. They wanted her to know about their struggle to prevent white people from dumping radioactive wastes on their land.
Her hosts brought her to their beloved wilderness, where they camped under the stars. They showed her "secret sources of fresh water, plants used for bush medicines, hidden eucalyptus-lined rivers where the kangaroos come to drink."
After three days, Klein grew restless. When were they going to get down to business? "Before you can fight," she was told, "you have to know what you are fighting for."