Select a date
(required)

and sign

(optional)
Week of August 9th, 2018
Go Lighly, My Darlings
Here's
a link to my free weekly email newsletter
, featuring the Free Will Astrology horoscopes, plus a bunch of other stuff, including good news, lucky advice, and tender rants. It arrives every Tuesday morning.
Sign up here for your free subscription.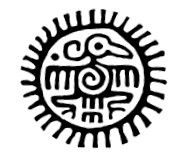 LIGHTLY
Aldous Huxley was the renowned 20th-century intellectual who wrote the book *Brave New World*, a dystopian vision of the future. Later in his life he came to regret one thing: how "preposterously serious" he had been when he was younger.
"There are quicksands all about you, sucking at your feet," he ruminated, "trying to suck you down into fear and self-pity and despair. That's why you must walk so lightly. Lightly, my darling . . . Learn to do everything lightly. Yes, feel lightly even though you're feeling deeply."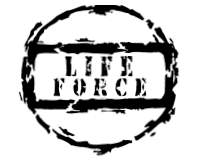 EXPERIMENT: Be scarier than your fears. If an anxious thought pops into your mind, bare your teeth and growl, "Get out of here or I will rip you to shreds!" If a demon visits you in a nightly dream, chase after it with a torch and sword, screaming "Begone, foul spirit, or I will burn your mangy ass!"
Don't tolerate bullying in any form, whether it comes from a critical little voice in your head or from supposedly nice people who are trying to guilt-trip you. "I am a brave conqueror who cannot be intimidated!" is what you could say, or "I am a monster of love and goodness who will defeat all threats to my integrity!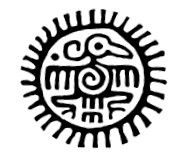 WHY MERCURY RETROGRADE IS A GOOD THING
Mercury is retrograde until August 18.
Astrologer Donna Cunningham tells us why this is a good thing
, and gives us suggestions on how to take maximum advantage of its unique opportunities.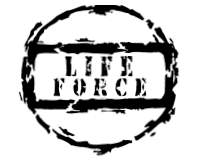 WHERE'S THE MAGIC?
Interviewer: "Rob, if life is such a miraculous web of magic, why is it that most of us don't feel that way so much of the time?"
Hear my response
in this 11-minute interview.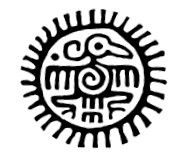 HIDING
By David Whyte:
HIDING is a way of staying alive. Hiding is a way of holding ourselves until we are ready to come into the light. Even hiding the truth from ourselves can be a way to come to what we need in our own necessary time. Hiding is one of the brilliant and virtuoso practices of almost every part of the natural world: the protective quiet of an icy northern landscape, the held bud of a future summer rose, the snow bound internal pulse of the hibernating bear.
Hiding is underestimated. We are hidden by life in our mother's womb until we grow and ready ourselves for our first appearance in the lighted world; to appear too early in that world is to find ourselves with the immediate necessity for outside intensive care.
Hiding done properly is the internal faithful promise for a proper future emergence, as embryos, as children or even as emerging adults in retreat from the names that have caught us and imprisoned us, often in ways where we have been too easily seen and too easily named.
We live in a time of the dissected soul, the immediate disclosure; our thoughts, imaginings and longings exposed to the light too much, too early and too often, our best qualities squeezed too soon into a world already awash with too easily articulated ideas that oppress our sense of self and our sense of others.
What is real is almost always to begin with, hidden, and does not want to be understood by the part of our mind that mistakenly thinks it knows what is happening. What is precious inside us does not care to be known by the mind in ways that diminish its presence.
Hiding is an act of freedom from the misunderstanding of others, especially in the enclosing world of oppressive secret government and private entities, attempting to name us, to anticipate us, to leave us with no place to hide and grow in ways unmanaged by a creeping necessity for absolute naming, absolute tracking and absolute control.
Hiding is a bid for independence, from others, from mistaken ideas we have about our selves, from an oppressive and mistaken wish to keep us completely safe, completely ministered to, and therefore completely managed.
Hiding is creative, necessary and beautifully subversive of outside interference and control. Hiding leaves life to itself, to become more of itself. Hiding is the radical independence necessary for our emergence into the light of a proper human future.
Excerpted from 'HIDING' in
CONSOLATIONS: The Solace, Nourishment and Underlying Meaning of Everyday Words
- 2015 © David Whyte: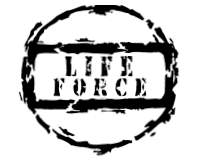 MUTUAL AID SOCIETY
If you would like to support my ongoing work,
please visit my Virtual Tip Jar at Paypal.
You can also contribute to my well-being by buying the Expanded Audio Horoscopes I create every week. These forecasts are different in tone and content from the written horoscopes I provide here. They're my four- to five-minute-long ruminations about the current chapter of your life story.
They're available here.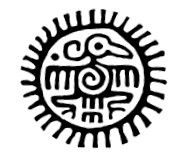 WRONG FOR YOU IN JUST THE RIGHT WAY
"We're all seeking that special person who is right for us. But if you've been through enough relationships, you begin to suspect there's no right person, just different flavors of wrong.
"Why is this? Because you yourself are wrong in some way, and you seek out partners who are wrong in some complementary way. But it takes a lot of living to grow fully into your own wrongness. And it isn't until you finally run up against your deepest demons, your unsolvable problems—the ones that make you truly who you are—that we're ready to find a lifelong mate.
"Only then do you finally know what you're looking for. You're looking for the wrong person. But not just any wrong person: the right wrong person—someone you lovingly gaze upon and think, 'This is the problem I want to have.'
"'I will find that special person who is wrong for me in just the right way.'"
- Andrew Boyd,
Daily Afflictions: The Agony of Being Connected to Everything in the Universe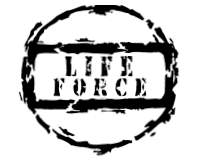 WANT TO GET YOUR ASTROLOGICAL CHART READ?
If you want your personal chart done, I recommend a colleague whose approach to reading astrology charts closely matches my own. She's my wife, RO LOUGHRAN. Here website is
here
.
Ro utilizes a blend of well-trained intuition, emotional warmth, and technical proficiency in horoscope interpretation. She is skilled at exploring the mysteries of your life's purpose and nurturing your connection with your own inner wisdom.
In addition to over 30 years of astrological experience, Ro has been a licensed psychotherapist for 17 years. She integrates psychological insight with astrology's cosmological perspective.
Ro is based in California, but can do phone consultations and otherwise work with you regardless of geographic boundaries.
Check out Ro's website
.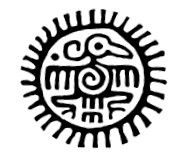 INVITATIONS FOR YOU
My first invitation: Weed out the wishy-washy wishes and lukewarm longings that keep you distracted from your burning desires.
My second invitation: Refuse to think that anyone else knows better than you what dreams will keep your life energy humming with maximum efficiency and grace.
Third invitation: Say this out loud to see how it feels: "I know exactly what I want. I know exactly what I don't want. I know exactly what I kind of want but I won't waste my time on it because it sidetracks me from working on what I really want."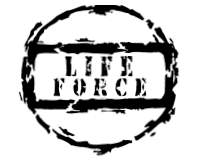 My book
Pronoia Is the Antidote for Paranoia
is available at
Amazon
and
Powells
.
Below are excerpts.
Here are three of our deepest spiritual aspirations, which we invite you to steal for your own use:
1. to develop the capacity to thrive in the midst of raging contradictions;
2. to be discerning as we protect ourselves from people's flaws while at the same time being generous as we celebrate their beauty;
3. to refrain from dividing the world into two groups, those who help and agree with us and those who don't.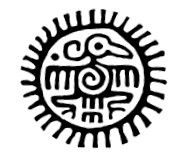 Brainwash yourself before someone nasty beats you to it. Study the difference between wise suffering and dumb suffering until you get it right. Commit crimes that don't break any laws. Visualize Buddha at the moment of orgasm. Build illusions that make people feel so beautiful they can't stand to be near you.
Pretend to be crazy so you can get away with doing what's right. Sing anarchist lullabies to homosexual trees. Love your enemies in case your friends turn out to be jerks. Review in detail the history of your life, honoring every moment as if you were conducting a benevolent Judgment Day. Eat money. Suck gravity. Drink the sun. Dream like a stone. Sing in the acid rain.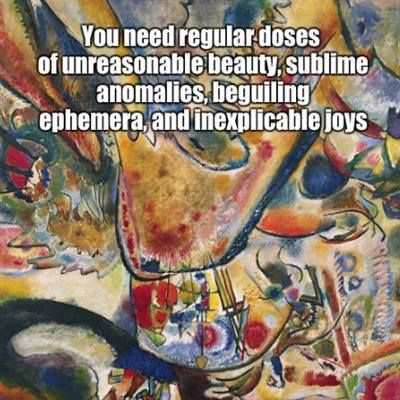 May a good vision catch me
May a benevolent vision take hold of me, and move me
May a deep and full vision come over me, and burst open around me
May a luminous vision inform me, enfold me.
May I awaken into the story that surrounds,
May I awaken into the beautiful story.
May the wondrous story find me;
May the wildness that makes beauty arise between two lovers
arise beautifully between my body and the body of this land,
between my flesh and the flesh of this earth,
here and now,
on this day,
May I taste something sacred.
—David Abram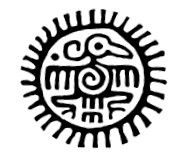 "Your job," my philosophy teacher Norman O. Brown once told me, "is to find the holy in the mundane, and, failing that, to create the holy in the mundane."
What's the secret job you do -- the one hardly anyone knows about?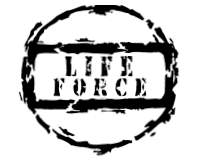 Here's my request to anyone who greets my posts about good news and glad tidings with fierce reminders of how messed-up everything really is. My request is that the next time I offer some really BAD, depressing news, which I do periodically, that you counter my thrust by reminding us of some wonderful, life-affirming thing that is unfolding in the world.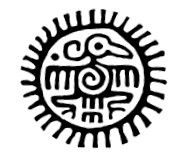 Jorge Luis Borges said that Judas was actually a more exalted hero than Jesus. He unselfishly volunteered to perform the all-important villain's role in the resurrection saga, knowing he'd be reviled forever. It was a dirty job that only an egoless saint could have done. Jesus suffered, true, but enjoyed glory and adoration as a result.
Let's apply this way of thinking to the task of understanding the role that seemingly bad people play in pronoia.
Interesting narratives play an essential role in the universal conspiracy to give us exactly what we need. All of us crave drama. We love to be beguiled by twists of fate that unfold the stories of our lives in unpredictable ways. Just as Judas played a key role in advancing the tale of Christ's quest, villains and con men and clowns may be crucial to the entertainment value of our personal journeys.
Try this: Imagine the people you fear and dislike as pivotal characters in a fascinating and ultimately redemptive plot that will take years or even lifetimes for the Divine Wow to elaborate.
There is another reason to love our enemies: They force us to become smarter. The riddles they thrust in front of us sharpen our wits and sculpt our souls.
Try this: Act as if your adversaries are great teachers. Thank them for how crucial they've been in your education.
Consider one more possibility: that the people who seem to slow us down and hold us back are actually preventing things from happening too fast. Imagine that the evolution of your life or our culture is like a pregnancy: It needs to reach its full term. Just as a child isn't ready to be born after five months of gestation, the New Earth we're creating has to ripen in its own time.
The recalcitrant reactionaries who resist the inevitable birth are simply making sure that the far-seeing revolutionaries don't conjure the future too suddenly. They serve the greater good.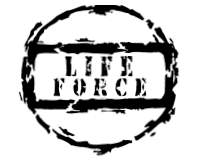 Abraham Maslow's definition of *real* listening: to listen "without presupposing, classifying, improving, controverting, evaluating, approving or disapproving, without dueling what is being said, without rehearsing the rebuttal in advance, without free-associating to portions of what is being said so that succeeding portions are not heard at all."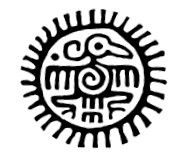 "The trouble is that we have a bad habit, encouraged by pedants and sophisticates: considering happiness as something rather stupid. Only pain is intellectual, only evil interesting. This is the treason of the artists; a refusal to admit the banality of evil and the terrible boredom of pain."
- Ursula K. Le Guin, "The Ones Who Walk Away from Omelas"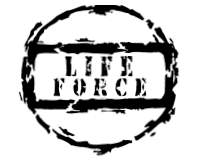 I think that the percentage of good things occurring in the world far outnumbers the tragic, miserable, horrific things -- maybe 85 to 15 -- and yet the tragic, miserable, horrific things get a disproportionate amount of credit and attention.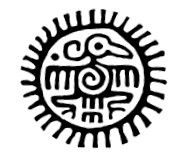 In my value system, it is immoral to complain without ever praising; it's immoral to criticize without also identifying what's working well.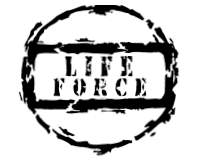 "The shamanic faith is that humanity is not without allies. There are forces friendly to our struggle to birth ourselves as an intelligent species. But they are quiet and shy; they are to be sought, not in the arrival of alien star fleets in the skies of earth, but nearby, in wilderness solitude, in the ambience of waterfalls, and yes, in the grasslands and pastures now too rarely beneath our feet."
- Terence McKenna, "Food of the Gods"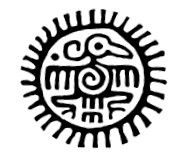 GOOD PROBLEMS
Is there anything more dangerous than getting up in the morning and having nothing to worry about, no problems to solve, no friction to heat you up? That state can be a threat to your health, because if untreated it incites an unconscious yearning for any old dumb trouble that might rouse some excitement.
Acquiring problems is a fundamental human need. It's as crucial to your well-being as getting food, air, water, sleep, and love. You define yourself--indeed, you make yourself--through the riddles you attract and solve. The most creative people on the planet are those who frame the biggest, hardest questions and then gather the resources necessary to find the answers.
Conventional wisdom implies that the best problems are those that place you under duress. There's supposedly no gain without pain. Stress is allegedly an incomparable spur for calling on resources that have been previously unavailable or dormant. Nietzsche's aphorism, "That which doesn't kill me makes me stronger," has achieved the status of an ultimate truth.
I half-agree. But it's clear that stress also accompanies many mediocre problems that have little power to make us smarter. Pain frequently generates no gain. We're all prone to become habituated, even addicted, to nagging vexations that go on and on without rousing any of our sleeping genius.
There is, furthermore, another class of difficulty--let's call it the delightful dilemma--that neither feeds on angst nor generates it. On the contrary, it's fun and invigorating, and usually blooms when you're feeling a profound sense of being at home in the world. The problem of writing my book is a good example. I've had a good time handling the perplexing challenges with which it has confronted me.
Imagine a life in which at least half of your quandaries match this profile. Act as if you're most likely to attract useful problems when joy is your predominant state of mind. Consider the possibility that being in unsettling circumstances may shrink your capacity to dream up the riddles you need most; that maybe it's hard to ask the best questions when you're preoccupied fighting rearguard battles against boring or demeaning annoyances that have plagued you for many moons.
Prediction: As an aspiring lover of pronoia, you will have a growing knack for gravitating toward wilder, wetter, more interesting problems. More and more, you will be drawn to the kind of gain that doesn't require pain. You'll be so alive and awake that you'll cheerfully push yourself out of your comfort zone in the direction of your personal frontier well before you're forced to do so by divine kicks in the ass.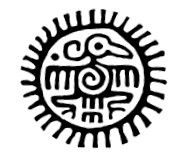 ETERNAL WELCOME
"Some people have a wonderful capacity to appreciate again and again, freshly and naively, the basic goods of life, with awe, pleasure, wonder, and even ecstasy."
- Abraham H. Maslow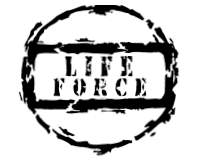 TWO KINDS OF HOPE
Sometimes hope is an irrelevant waste of time, even a stupid self-indulgence. Let's say, for instance, that I'm intently hoping that a certain disagreeable person I've got to communicate with won't answer when I call on the phone. That way I can simply leave a message on his voice mail and avoid an unpleasant exchange. But it doesn't matter what I hope. The guy will either answer or not, regardless of what I hope.
But there is another kind of hope that's potentially invigorating. Let's say I hope that we humans will reverse the environmental catastrophes we're perpetrating. Let's say that my hope motivates me to live more sustainably and to inspire others to live more sustainably. Then my hope is a catalyst.
I invite you to give two examples from your life about the two kinds of hope.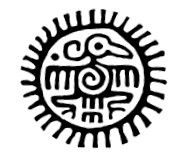 BEGINNER'S MIND AND BEGINNER'S HEART
To achieve what the Zen Buddhists call "beginner's mind," you dispense with all preconceptions and enter each situation as if seeing it for the first time. "In the beginner's mind there are many possibilities," wrote Shunryu Suzuki in his book *Zen Mind, Beginner's Mind,* "but in the expert's there are few."
As much as I love beginner's mind, though, I advocate an additional discipline: cultivating a beginner's heart. That means approaching every encounter imbued with a freshly invoked wave of love that is as pure as if you're feeling it for the first time.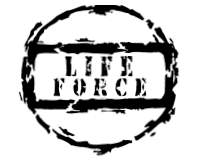 MUTUAL AID SOCIETY
If you would like to support my ongoing work,
please visit my Virtual Tip Jar at Paypal.
You can also contribute to my well-being by buying the Expanded Audio Horoscopes I create every week. These forecasts are different in tone and content from the written horoscopes I provide here. They're my four- to five-minute-long ruminations about the current chapter of your life story.
They're available here.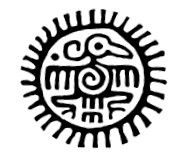 WHAT NOURISHES YOU EMOTIONALLY AND SPIRITUALLY?
I'm not talking about what entertains you or flatters you or takes your mind off your problems.
I'm referring to the influences that make you stronger and the people who see you for who you really are and the situations that teach you life-long lessons.
I mean the beauty that replenishes your psyche and the symbols that consistently restore your balance and the memories that keep feeding your ability to rise to each new challenge.
I invite you to take inventory of these precious assets. And then make a special point of nurturing them back.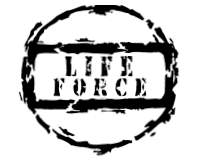 WHERE IS MAGIC?
I hope you can obtain the Avatar Elixir stashed in the golden obelisk in the underground fortress beneath the glass mountain. It will allow you to produce the "triple-helix" energy that will give you the power to cross freely back and forth through the gateway between universes.
Then wild creatures will seek out your influence. Rivers and winds will become your allies. The cells of your body will communicate with you clearly and joyfully. Every star in the sky will shine directly on you.
And if for some reason you're not able to get your hands on that Avatar Elixir, you may be able to achieve similar results by drinking a bottle of beer stashed in the lower left rear section of the beverage cooler at a convenience store within five miles of your home.
Magic might be wherever you think it is.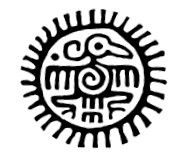 "I love you not only for what you are, but for what I am when I am with you. I love you not only for what you have made of yourself, but for what you are making of me. I love you for the part of me that you bring out."
- Erich Fried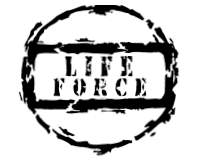 THE SEASONS OF ROT AND REGENERATION
Each one of us is a blend of life and death. In the most literal sense, our bodies always contain old cells that are dying and new cells that are emerging as replacements.
From a more metaphorical perspective, our familiar ways of seeing and thinking and feeling are constantly atrophying, even as fresh modes emerge. Both losing and winning are woven into every day; sinking down and rising up; shrinking and expanding.
In any given phase of our lives, one or the other polarity is often more pronounced. But sometimes they are evenly balanced; the Seasons of Rot and of Regeneration happen at the same time.
Where are you at in the cycle right now?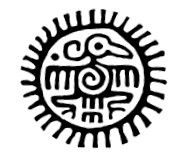 IT'S ALL ALIVE
Yua is a term the Yupiit people of Alaska use for the spirit that inhabits all things, both animate and inanimate. A rock, for instance, has as much yua as a caribou, spruce tree, or human being, and therefore merits the same measure of compassion.
If a Yupiit goes out for a hike and spies a chunk of wood lying on a frozen river bank, she might pick it up and put it in a new position, allowing its previously hidden side to get fresh air and sun. In this way, she would bestow a blessing on the wood's yua.
(Source: Earl Shorris, "The Last Word," Harper's, August 2000)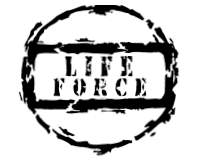 WHAT PRONOIA PROMISES YOU
Pronoia doesn't promise uninterrupted progress forever. It's not a slick commercial for a perfect summer day that never ends.
Grace emerges in the ebb and flow, not just the flow.
The waning reveals a different kind of blessing than the waxing.
But whether it's our time to ferment in the valley of shadows or rise up singing in the sun-splashed meadow, fresh power to transform ourselves is always on the way.
Our suffering won't last, nor will our triumph.
Without fail, life will deliver the creative energy we need to change into the new thing we must become.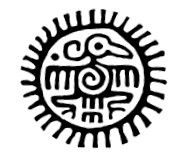 USEFUL REVERENCE
Reverence is one of the most useful emotions. When you respectfully acknowledge the sublime beauty of something greater than yourself, you do yourself a big favor. You generate authentic humility and sincere gratitude, which are healthy for your body as well as your soul.
Please note that reverence is not solely the province of religious people. A biologist may venerate the scientific method. An atheist might experience a devout sense of awe toward geniuses who have bequeathed to us their brilliant ideas.
What about you? What excites your reverence? I invite you to explore the deeper mysteries of this altered state of consciousness.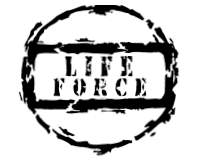 TH PEOPLE I TRUST THE MOST
The people I trust the most are those who are always tenderly wrestling and negotiating with their own shadows, making preemptive strikes on their personal share of the world's evil, fighting the good fight to keep from spewing their darkness on those around them. I aspire to be like that, which is why I regularly kick my own ass.
How-to-kick-your-own-ass lessons
are available at 2:20 of this video:
How-to-kick-your-own-ass lessons
are also available at 7:30 of this video:
Here's the "Kick Your Own Ass" anthem
.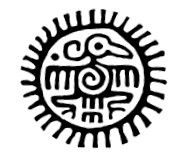 "I shiver, thinking how easy it is to be totally wrong about people, to see one tiny part of them and confuse it for the whole."
- Lauren Oliver
+
"We die to each other daily. What we know of other people is only our memory of the moments during which we knew them. And they have changed since then. To pretend that they and we are the same is a useful and convenient social convention which must sometimes be broken. We must also remember that at every meeting we are meeting a stranger."
- T. S. Eliot, "The Cocktail Party"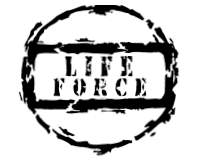 "The truest form of love is how you behave toward someone, not how you feel about them."
- Steve Hall
An interviewer urged the Dalai Lama to discourse on how to cultivate lovingkindness. His Holiness said, "That may be too much to ask. How about if we just work on getting the 'kindness' part right?"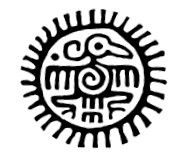 It seems that we are more often frightened than hurt, and that we tend to suffer more from imagination than from reality. "
—Lucius Annaeus Seneca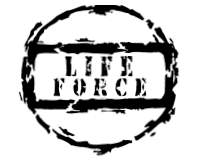 "Imaginal hygiene is the inner art of self-managing the imagination, to defend it from forces that compromise, pollute, colonize, shrink, and sterilize it, and to cultivate those that illuminate, expand, and nourish it."
The above is
an excerpt from a wonderful piece
by M. T. Xen, which I highly recommend.
You can also listen to my six-minute take
on the power of your imagination
.
Or read my piece here
.