Select a date
(required)

and sign

(optional)
Week of July 12th, 2018
How Would You Like to Create Your Future?
I invite you to listen to my
IN-DEPTH, LONG-TERM AUDIO FORECAST
for your life in the coming months.
Normally my Expanded Audio Horoscopes cover the immediate future. But this week, I'm reporting on themes that I think will be important for you during the second half of 2018 and beyond.
Where are you likely to find most success? How can you best cooperate with the cosmic rhythms? What questions should you be asking?
To listen to your BIG PICTURE horoscopes online,
GO HERE
. Register and/or log in through the main page, and then click on the link "Long Term Forecast for Second Half of 2018."
They're available on your tablets and smart phones as well as your computers.
The in-depth, long-range Expanded Audio horoscopes cost $6 apiece if you access them on the Web (discounts are available for multiple purchases), or $1.99 per minute if you want them over the phone. For phone access, call: 1-877-873-4888.
What will be the story of your life in the second half of 2018 and onward into 2019? How can you conspire with life to create the best possible future for yourself?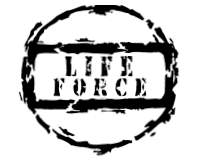 POTENTIAL CODE WORDS FOR YOUR EXPERIMENTS IN ENHANCING YOUR LIST FOR LIFE
vorfreude: (n.) the joyful, intense anticipation that comes from imagining future pleasures
numinous: (adj.) describing an experience that makes you overwhelmed yet fascinated, awed yet attracted -- the powerful, personal feeling of being viscerally inspired
ostranenie: (n.) encouraging people to see common things as strange, wild, or unfamiliar; defamiliarizing what is known in order to know it differently or more deeply
smultronställe: (n.) lit. "place of wild strawberries"; a special place discovered, treasured, returned to for solace and relaxation; a personal idyll free from stress or sadness
rasasvada: (n.) the taste of bliss in the absence of all thoughts
firgun: (n.) the act of sharing in or even contributing to someone else's pleasure or fortune, with a purely generous heart and without jealousy
namascray: (n.) The crazy in me recognizes and honors the crazy in you.
"Vorfreude" is a German word. "Numinous" is English. "Ostranenie" is Russian. "Smultronställe" is Swedish. "Rasasvada" is Sanskrit. "Namascray" is a made-up English-Sanskrit hybrid. "Firgun" is English.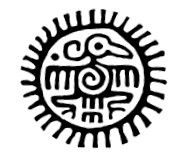 YOU HAVE THE POWER
You have the power and ingenuity necessary to outwit and outflank fake magic, seductive delusions, well-disguised pretending, and clever mirages.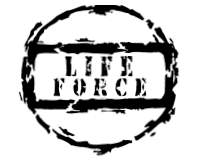 The worse the state of the world grows, the more intensely I try for inner perfection and power. I fight for a small world of humanity and tenderness."
- Anaïs Nin, from a diary entry written in June 1942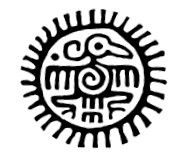 THE WAY OF ABUNDANCE
'"The Way of Abundance is all too often misconstrued as a shallow sense of 'getting what one wants,' 'eliminating the negative,' or 'being free from pain.' Even the often-touted 'manifesting your dreams,' offers a psychological disposition that generally remains fixated around manifestation as 'the project of me.'
"But the 'project of me' can never be enough, for it does not meet 'the other,' and real living involves meeting. The touch and contact with all of life, the full freedom of non-separation, the completeness of full relationship, and the radiance of compassionate ecstasy are what we are inherently hungry for."
—Rick Jarow,
Alchemy of Abundance: Using the Energy of Desire to Manifest Your Highest Vision, Power, and Purpose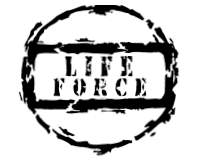 3% OF THE GREAT MYSTERY
The ever-evolving truth is far too complicated and fluid and slippery and scrambled and gorgeously abundant for one human being to completely master.
I'm lucky to have gotten my percentage of mastery up to about 3%. On a good day, that's how much I understand of the Maddening and Delightful Mystery we are embedded in.
Here's a hypothesis that's a cornerstone of my 3%: It's smart and healthy to joyfully rebel against everyone who assuredly tells me that they know the truth, the whole truth, and nothing but the truth.
How well do you understand the Great Mystery? What's your percentage?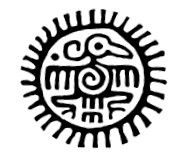 SPIRITUALITY AND POLITICS
"Those who say spirituality has nothing to do with politics," declared activist Mohandas Gandhi, "do not know what spirituality really means."
What do you think he was driving at? I'll tell you what I think. Since he used the term "spirituality," not "religion," I surmise that he wasn't referring to belief systems like Hinduism, Buddhism, Christianity, Judaism, or Islam.
Rather, he was talking about being guided by love, seeking the highest good for as many people as possible, and opening one's heart to the interconnectedness of everything. *That* was the influence he wished to bring to politics.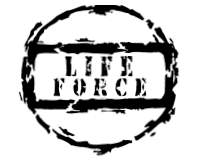 FOUR RETROGRADE PLANETS
People ask me what they should do now that Mars, Saturn, Neptune, and Pluto are retrograde. Here's one answer: stick to drinking low-fat water; avoid the high-fat H20 whenever possible. Likewise, inhale only the kind of oxygen that's low in cholesterol, and don't allow your eyes to take in fatty landscapes or other calorie-rich sights.
As usual, it's best not to host and entertain too many fears, but if you really need to do so, try to invite in only the organic, gluten-free fears.
(P.S.: This is my satirical way of the traditional astrologers who wrongly tell us that retrograde planets mean trouble. They don't!)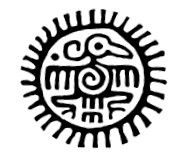 GOOD PROBLEMS
Is there anything more dangerous than getting up in the morning and having nothing to worry about, no problems to solve, no friction to heat you up? That state can be a threat to your health, because if untreated it incites an unconscious yearning for any old dumb trouble that might rouse some excitement.
Acquiring problems is a fundamental human need. It's as crucial to your well-being as getting food, air, water, sleep, and love. You define yourself--indeed, you make yourself--through the riddles you attract and solve. The most creative people on the planet are those who frame the biggest, hardest questions and then gather the resources necessary to find the answers.
Conventional wisdom implies that the best problems are those that place you under duress. There's supposedly no gain without pain. Stress is allegedly an incomparable spur for calling on resources that have been previously unavailable or dormant. Nietzsche's aphorism, "That which doesn't kill me makes me stronger," has achieved the status of an ultimate truth.
I half-agree. But it's clear that stress also accompanies many mediocre problems that have little power to make us smarter. Pain frequently generates no gain. We're all prone to become habituated, even addicted, to nagging vexations that go on and on without rousing any of our sleeping genius.
There is, furthermore, another class of difficulty--let's call it the delightful dilemma--that neither feeds on angst nor generates it. On the contrary, it's fun and invigorating, and usually blooms when you're feeling a profound sense of being at home in the world. The problem of writing my book is a good example. I've had a good time handling the perplexing challenges with which it has confronted me.
Imagine a life in which at least half of your quandaries match this profile. Act as if you're most likely to attract useful problems when joy is your predominant state of mind. Consider the possibility that being in unsettling circumstances may shrink your capacity to dream up the riddles you need most; that maybe it's hard to ask the best questions when you're preoccupied fighting rearguard battles against boring or demeaning annoyances that have plagued you for many moons.
Prediction: As an aspiring lover of pronoia, you will have a growing knack for gravitating toward wilder, wetter, more interesting problems. More and more, you will be drawn to the kind of gain that doesn't require pain. You'll be so alive and awake that you'll cheerfully push yourself out of your comfort zone in the direction of your personal frontier well before you're forced to do so by divine kicks in the ass.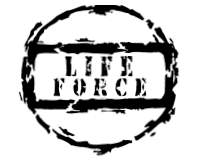 Re-Genius Yourself
WANT TO GET YOUR ASTROLOGICAL CHART READ?
If you want your personal chart done, I recommend a colleague whose approach to reading astrology charts closely matches my own. She's my wife, RO LOUGHRAN. We've been enjoying regular conversations about astrology since 1989!
Her website's here.
Ro utilizes a blend of well-trained intuition, emotional warmth, and a high degree of technical proficiency in horoscope interpretation. She is skilled at exploring the mysteries of your life's purpose and nurturing your connection with your own inner wisdom.
In addition to over 30 years of astrological experience, Ro has been a licensed psychotherapist for 17 years. This enables her to integrate psychological insight with the cosmological perspective that astrology offers.
Ro is based in California, but can do phone consultations and otherwise work with you regardless of geographic boundaries.
Check out Ro's website.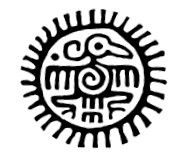 RE-GENIUS YOURSELF (
Hear this with music.
)
Although we are all born geniuses, the grind of day-to-day living tends to de-genius us. That's the bad news. The good news is that you have the power to re-genius yourself.
I'm going to give you a ritual you can use to jump-start the process.
The Greek philosopher Plato long ago recognized that in addition to eating, drinking, sleeping, breathing, and loving, every creature has an instinctual need to periodically leap up into the air for no other reason than because it feels so good.
Please face south, leap up in the air, and say these words: "From the south, I purify, electrify, beautify, and fructify this sacred space."
+
When I was a kid I used to love to go out in the middle of a meadow and whirl around in spirals until I got so dizzy I fell down. As I lay on the ground, the earth and sky and sun kept reeling madly, and I was no longer just a pinpoint of awareness lodged inside my body, but rather I was an ecstatically undulating swirl in the kaleidoscopic web of life. I invite you to feel that way right now.
Spin yourself around until you topple over. And while lying on the ground, face west and say these words: "From the west, I sanctify, unify, clarify, and intensify this sacred space."
+
The people I trust the most are those who are always tenderly wrestling and negotiating with their own shadows, making preemptive strikes on their personal share of the world's evil, fighting the good fight to keep from spewing their darkness on those around them. I aspire to be like that, which is why I regularly kick my own ass. Will you try that right now wherever you are?
Jump off the ground and snap your heels up against your butt. Then face north and say these words: "From the north, I immunize, psychoanalyze, satirize, and exorcise this sacred space."
+
In one sense each of us is an intriguing, intricately unique individual, justifiably proud of and in love with our own personal story. In another sense, we are all one body, descended from the same primordial mother and made of identical stuff -- the calcium in all of our bones and the iron in all of our blood originally forged in a red giant star that died billions of years ago.
Rotating slowly in a clockwise direction, look down at your belly as you imagine that at this moment, everyone in the world is breathing along with you. Then face east and say this: "From the east, I lubricate, pollinate, consecrate, and emancipate this sacred space."
Now it's time to confess the truth about who you really are.
Gaze upward and stretch your arms out high. Say the following: "I am a genius."
And say this: "I am a lucky, plucky genius."
And say this: "I am a lucky, plucky, good-sucking genius."
+
Thank you for finally confessing the truth. It's about time you admitted that you are a miraculous work of art.
You came into this world as a radiant bundle of exuberant riddles. You slipped into this dimension as a shimmering burst of spiral hallelujahs. You blasted into this realm as a lush explosion of ecstatic gratitude. And it is your birthright to fulfill those promises.
I'm not pandering to your egotism by telling you these things. When I say, "Be yourself," I don't mean you should be the self that wants to win every game and use up every resource and stand alone at the end of time on top of a Mt. Everest-sized pile of pretty garbage.
When I say, "Be yourself," I mean the self that says "Thank you!" to the wild irises and the windy rain and the people who grow your food.
When I say, "Be yourself," I mean the rebel creator who's longing to make the whole universe your home and sanctuary.
When I say, "Be yourself," I mean the dissident bodhisattva who's joyfully struggling to germinate the seeds of divine love that are packed inside every moment.
When I say, "Be yourself," I mean the spiritual freedom fighter who's scrambling and finagling and conspiring to relieve your fellow messiahs from their suffering and shower them with rowdy blessings.
+
Now let's move on to the next stage of your confession.
Squat. While patting and massaging the ground or floor in front of you, say this: "I am insane."
And say this: "I am an insane hurricane."
And say this: "I am a highly trained, entertainingly insane hurricane."
Thank you for finally confessing the truth, which is that you are constitutionally incapable of adapting nicely to the sour and crippled mass hallucination that is mistakenly called "reality." You are too amazingly, blazingly insane for that.
You are too crazy smart to lust after the stupidest secrets of the game of life. You're too seriously delirious to wander sobbing through the sterile, perfumed labyrinth looking in vain for the most ultra-perfect mirror. Thank the Goddess that you are a fiercely tender throb of sublimely berserk abracadabra.
You will never get crammed in a neat little niche in the middle of the road at the end of a nightmare.
You refuse to allow your soul's bones to get ground down into dust and used to fertilize the killing fields that proudly dot the ice cream empire of monumentally demeaning luxuries.
You're too brilliantly cracked for that.
You're too ingeniously whacked.
You're too ineffably godsmacked.
Now stand up and make a series of small jumps, rotating a quarter turn in a clockwise direction with each jump. And as you do, say this: "I am a lucky, plucky, good-sucking genius and a highly trained, entertainingly insane hurricane."