Select a date
(required)

and sign

(optional)
Week of July 5th, 2018
Re-Genius Yourself
WANT TO GET YOUR ASTROLOGICAL CHART READ?
If you want your personal chart done, I recommend a colleague whose approach to reading astrology charts closely matches my own. She's my wife, RO LOUGHRAN. We've been enjoying regular conversations about astrology since 1989!
Her website's here.
Ro utilizes a blend of well-trained intuition, emotional warmth, and a high degree of technical proficiency in horoscope interpretation. She is skilled at exploring the mysteries of your life's purpose and nurturing your connection with your own inner wisdom.
In addition to over 30 years of astrological experience, Ro has been a licensed psychotherapist for 17 years. This enables her to integrate psychological insight with the cosmological perspective that astrology offers.
Ro is based in California, but can do phone consultations and otherwise work with you regardless of geographic boundaries.
Check out Ro's website.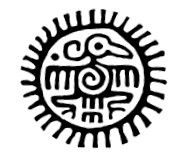 RE-GENIUS YOURSELF (
Hear this with music.
)
Although we are all born geniuses, the grind of day-to-day living tends to de-genius us. That's the bad news. The good news is that you have the power to re-genius yourself.
I'm going to give you a ritual you can use to jump-start the process.
The Greek philosopher Plato long ago recognized that in addition to eating, drinking, sleeping, breathing, and loving, every creature has an instinctual need to periodically leap up into the air for no other reason than because it feels so good.
Please face south, leap up in the air, and say these words: "From the south, I purify, electrify, beautify, and fructify this sacred space."
+
When I was a kid I used to love to go out in the middle of a meadow and whirl around in spirals until I got so dizzy I fell down. As I lay on the ground, the earth and sky and sun kept reeling madly, and I was no longer just a pinpoint of awareness lodged inside my body, but rather I was an ecstatically undulating swirl in the kaleidoscopic web of life. I invite you to feel that way right now.
Spin yourself around until you topple over. And while lying on the ground, face west and say these words: "From the west, I sanctify, unify, clarify, and intensify this sacred space."
+
The people I trust the most are those who are always tenderly wrestling and negotiating with their own shadows, making preemptive strikes on their personal share of the world's evil, fighting the good fight to keep from spewing their darkness on those around them. I aspire to be like that, which is why I regularly kick my own ass. Will you try that right now wherever you are?
Jump off the ground and snap your heels up against your butt. Then face north and say these words: "From the north, I immunize, psychoanalyze, satirize, and exorcise this sacred space."
+
In one sense each of us is an intriguing, intricately unique individual, justifiably proud of and in love with our own personal story. In another sense, we are all one body, descended from the same primordial mother and made of identical stuff -- the calcium in all of our bones and the iron in all of our blood originally forged in a red giant star that died billions of years ago.
Rotating slowly in a clockwise direction, look down at your belly as you imagine that at this moment, everyone in the world is breathing along with you. Then face east and say this: "From the east, I lubricate, pollinate, consecrate, and emancipate this sacred space."
Now it's time to confess the truth about who you really are.
Gaze upward and stretch your arms out high. Say the following: "I am a genius."
And say this: "I am a lucky, plucky genius."
And say this: "I am a lucky, plucky, good-sucking genius."
+
Thank you for finally confessing the truth. It's about time you admitted that you are a miraculous work of art.
You came into this world as a radiant bundle of exuberant riddles. You slipped into this dimension as a shimmering burst of spiral hallelujahs. You blasted into this realm as a lush explosion of ecstatic gratitude. And it is your birthright to fulfill those promises.
I'm not pandering to your egotism by telling you these things. When I say, "Be yourself," I don't mean you should be the self that wants to win every game and use up every resource and stand alone at the end of time on top of a Mt. Everest-sized pile of pretty garbage.
When I say, "Be yourself," I mean the self that says "Thank you!" to the wild irises and the windy rain and the people who grow your food.
When I say, "Be yourself," I mean the rebel creator who's longing to make the whole universe your home and sanctuary.
When I say, "Be yourself," I mean the dissident bodhisattva who's joyfully struggling to germinate the seeds of divine love that are packed inside every moment.
When I say, "Be yourself," I mean the spiritual freedom fighter who's scrambling and finagling and conspiring to relieve your fellow messiahs from their suffering and shower them with rowdy blessings.
+
Now let's move on to the next stage of your confession.
Squat. While patting and massaging the ground or floor in front of you, say this: "I am insane."
And say this: "I am an insane hurricane."
And say this: "I am a highly trained, entertainingly insane hurricane."
Thank you for finally confessing the truth, which is that you are constitutionally incapable of adapting nicely to the sour and crippled mass hallucination that is mistakenly called "reality." You are too amazingly, blazingly insane for that.
You are too crazy smart to lust after the stupidest secrets of the game of life. You're too seriously delirious to wander sobbing through the sterile, perfumed labyrinth looking in vain for the most ultra-perfect mirror. Thank the Goddess that you are a fiercely tender throb of sublimely berserk abracadabra.
You will never get crammed in a neat little niche in the middle of the road at the end of a nightmare.
You refuse to allow your soul's bones to get ground down into dust and used to fertilize the killing fields that proudly dot the ice cream empire of monumentally demeaning luxuries.
You're too brilliantly cracked for that.
You're too ingeniously whacked.
You're too ineffably godsmacked.
Now stand up and make a series of small jumps, rotating a quarter turn in a clockwise direction with each jump. And as you do, say this: "I am a lucky, plucky, good-sucking genius and a highly trained, entertainingly insane hurricane."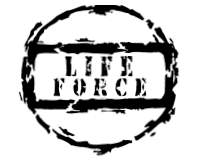 What Will Be the Story of Your Life in the Next 12 Months?
I invite you to listen to my
IN-DEPTH, LONG-TERM AUDIO FORECAST
for your life in the coming months.
Normally my Expanded Audio Horoscopes cover the immediate future. But this week, I'm reporting on themes that I think will be important for you during the second half of 2018 and beyond.
Where are you likely to find most success? How can you best cooperate with the cosmic rhythms? What questions should you be asking?
To listen to your BIG PICTURE horoscopes online,
GO HERE
. Register and/or log in through the main page, and then click on the link "Long Term Forecast for Second Half of 2018."
They're available on your tablets and smart phones as well as your computers.
The in-depth, long-range Expanded Audio horoscopes cost $6 apiece if you access them on the Web (discounts are available for multiple purchases), or $1.99 per minute if you want them over the phone. For phone access, call: 1-877-873-4888.
What will be the story of your life in the second half of 2018 and onward into 2019? How can you conspire with life to create the best possible future for yourself?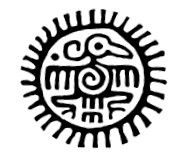 EXPERIMENT: Be scarier than your fears. If an anxious thought pops into your mind, bare your teeth and growl, "Get out of here or I will rip you to shreds!" If a demon visits you in a nightly dream, chase after it with a torch and sword, screaming, "Begone, foul spirit, or I will burn your mangy ass!"
Don't tolerate bullying in any form, whether it comes from a critical little voice in your head or from supposedly nice people who are trying to guilt-trip you. "I am a brave conqueror who cannot be intimidated!" is what you could say, or "I am a monster of love and goodness who will defeat all threats to my integrity!"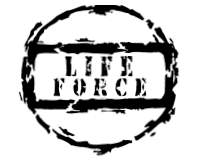 MAYBE. MAYBE NOT.
There was once a poor farmer who could afford to own just one horse. He cared well for the animal, but one summer night, the horse escaped through a weak fence and ran away.
When his neighbors discovered what had happened, they visited to offer their condolences. "What bad luck!" they exclaimed. The farmer replied, "Maybe. Maybe not."
A week later, the fugitive horse sauntered back to the homestead, accompanied by six wild horses. The farmer and his son managed to corral all of them. Again the neighbors descended. "What great luck!" they exclaimed. "Maybe," the farmer replied. "Maybe not."
Soon the farmer's son began the work of taming the new arrivals. While attempting to ride the roan stallion, he was thrown to the ground and half-trampled. His leg was badly broken. The neighbors came to investigate. "What terrible luck!" they exclaimed. The farmer replied, "Maybe. Maybe not."
The next day, soldiers visited the farmer's village. Strife had recently broken out between two warlords, and one of them had come to conscript all the local young men. Though every other son was commandeered, the farmer's boy was exempted because of his injury. The neighbors gathered again. "What fantastic luck!" they exclaimed.
"Maybe," the farmer said. "Maybe not."
-Source: an old Taoist folktale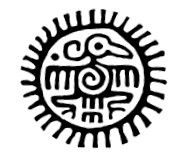 THE JOY OF INTEGRITY
"Picture the Grand Canyon," says Buddhist teacher Jack Kornfield. "Every hundred years, a child comes by and throws a mustard seed into it. In the time it takes to fill the hole in the earth with mustard seeds, one maha­kal­pa will have passed. To perfect the virtuous heart—the joy of integrity—takes a thousand mahakalpas."
.
If that's true, then we've got a lot of work to do. The good news is that civilization is in the midst of a critical turning point that could tremendously expedite our ripening. So we could make unusually great progress toward the goal of perfecting the virtuous heart in the next 40 years.
.
For best results, we might meditate often on the phrase "the joy of integrity." We could get familiar with the pleasurable emotion that comes from acting with impeccability. And we can try out this idea from Gandhi: Integrity is the royal road to our inner freedom.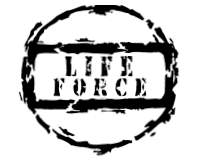 WHAT IF YOUR EGO IS NOT YOUR ENEMY?
Jeff Brown says: "There is no way to dissolve the ego in its entirety. It is intrinsic to human functioning. This is why the ego bashing fundamental to the spiritual bypass community is so dangerous. They invite seekers to shed aspects that are essential in their daily lives.
"Instead, let's make a conscious distinction between the healthy and the unhealthy ego. When I think of the latter, I think of Trump. This is clearly not a man with a strong, healthy self-concept. This is a man in a perpetual state of self-hatred, so egoically depleted that no achievement will ever bring him peace.
"It is crystal clear that something happened to him in his early years, a hole so big that not even the Presidency can fill it.
"Perhaps never before have we been able to so clearly see into the inner world of a fractured, over-compensatory ego. And perhaps never before has it been more obvious that inviting humanity to dissolve the ego is as dangerous as shaming it.
"What we need instead is to support the development of a healthy, balanced ego. One that knows where it ends and the other begins. One that celebrates one's value, without imagining itself 'all that'. One that honors the self, without a need to dishonor others.
"A healthy ego is not the enemy of the sacred. It's the foundation that it stands upon."
-
Jeff Brown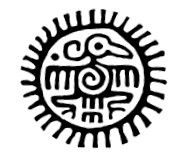 MIRABILIA REPORT
(Mirabilia: events that inspire wonder, marvelous phenomena, small miracles, beguiling ephemera, inexplicable joys, changes that inspire quiet awe, eccentric enchantments, unplanned jubilations, sudden deliverance from boring evils; from the Latin *mirabilia,* "marvels.")
* The National Center for Atmospheric Research reports that the average cloud is the same weight as 100 elephants.
* The seeds of some trees are so tightly compacted within their protective covering that only the intense heat of a forest fire can free them, allowing them to sprout.
* The average river requires a million years to move a grain of sand 100 miles, says science writer James Trefil.
* Thirty-eight percent of North America is wilderness.
* Anthropologists say that in every culture in history, children have played the game hide and seek.
* With every dawn, when first light penetrates the sea, many seahorse colonies perform a dance to the sun.
* A seven-year-old Minnesota boy received patent number 6,368,227 for a new method of swinging on a swing.
* A chemist in Australia finally succeeded in mixing oil and water.
* Some Christians really do love their enemies, as Jesus recommended.
* The closest modern relative of the Tyrannosaurus rex may be the chicken.
* Kind people are more likely than mean people to yawn when someone near them does.
* The most frequently shoplifted book in America is the Bible.
* There are always so many fragments of spider legs floating in the air that you are constantly inhaling them wherever you go . . . .
READ THE REST of MIRABILIA REPORT.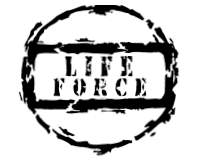 WHAT CAN YOU DO ABOUT THE FACT THAT YOUR BRAIN IS PREDISPOSED TO THINK NEGATIVE THOUGHTS?
"To overcome our neural bias for negativity, we must repetitiously and consciously generate as many positive thoughts as we can."
"When you generate a minimum of five positive thoughts to each negative one, you'll experience an optimal range of human functioning."
Read the article.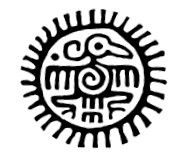 FLUX MOJO
The ever-evolving truth is far too complicated and fluid and slippery and scrambled and gorgeously abundant for one human being to master -- even for genius bodhisattva avatars (I've heard rumors that there have been a few of such characters), let alone me and you and virtually everyone else who has ever lived.
I'm lucky to have gotten my percentage of mastery up to about 3%. On a good day, that's how much I understand of the Maddening and Delightful Mystery we are embedded in.
That means I don't know 97% about how the Great Mystery actually works. This is despite the fact that my heart and mind have always been greedily curious to learn and experience as much as I can.
Here's the solution I've come up with: I employ an empirical approach to life. I formulate amusing, non-binding hypotheses about what the Great Mystery might be like, and then collect the experimental data that's generated as I test my hypotheses. I observe and analyze the results to determine how well each hypothesis works the following magic:
1. Does it liberate me from suffering and does it inspire me to help liberate other creatures from their suffering?
2. Does it make me a smarter and kinder and trickier and humbler fool?
3. Does it motivate me to embrace what I call the FLUX MOJO? In other words, does it fuel me to overthrow my own fixations, cooperate enthusiastically with the never-ending change that life asks me to deal with, and continually reinvent my attitudes, perspectives, ideas, and feelings?
4. Does it engender in me a lust for life and a primal urge to respond creatively to the glory of being alive and conscious?
5. Does it fuel my longing to inspire and nurture and play with those who are interested in sharing space with me?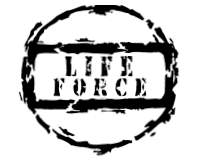 BE A WEAVE
What if there's no contradiction between being your idiosyncratic self in love with your life and serving others with the best gifts you have to give?
What if exploring your inner world to activate your personal genius dovetails perfectly with fighting to recreate the soulless culture we're embedded in?
What if working on your own salvation makes you a more effective force in liberating others from their suffering?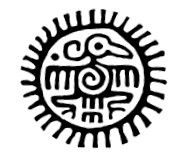 MAKE ROOM FOR MORE
Is your schedule too rigid to allow magic to seep in? Then mutate that schedule, please.
Is your brain so crammed with knowledgeable opinions that no fresh perceptions can crack their way in? Then flush out some of those opinions.
Is your heart so puckered by the stings of the past that it can't burst forth with any expansive new invitations? Then unpucker your heart, for God's sake.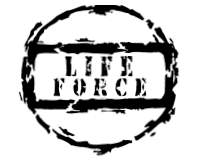 THE HONEY AND VINEGAR TASTERS
John Keats wrote that "if something is not beautiful, it is probably not true." I celebrate that hypothesis in my book
Pronoia Is the Antidote for Paranoia: How the Whole World Is Conspiring to Shower You with Blessings
.
I further propose that the universe is inherently friendly to human beings; that all of creation is set up to liberate us from our suffering and teach us how to love intelligently; and that life always gives us exactly what we need, exactly when we need it (though not necessarily what we want).
Dogmatic cynics are often so mad about my book's title that they can't bring themselves to explore the inside. Why bother to actually read about such a preposterous idea? They accuse me of intellectual dishonesty, disingenuous Pollyannaism, or New Age delusion.
If they do manage to read even a few pages, they find that the blessings I reference in the title are not materialistic fetishes like luxurious vacation homes, high status, and a perfect physique.
I'm more interested in fascinating surprises, dizzying adventures, challenging gifts we hardly know what to do with, and conundrums that compel us to get smarter and wilder and kinder and trickier.
I also enjoy exposing secret miracles, like the way the sun continually detonates nuclear explosions in order to convert its own body into heat, light, and energy for our personal use.
But I don't take the cynics' fury personally. When I suggest that life is a sublime mystery designed to grow us all into strong, supple messiahs, I understand that's the equivalent, for them, of denying the Holocaust. They're addicted to a formulation that's the opposite of Keats': If something is not ugly, it is probably not true.
Modern storytellers are at the vanguard of promoting this doctrine, which I refer to as pop nihilism. Many journalists, filmmakers, novelists, critics, talk-show hosts, musicians, and pundits act as if breakdown is far more common and far more interesting than breakthrough; that painful twists outnumber redemptive transformations by a wide margin, and are profoundly more entertaining as well.
Earlier in my life, I, too, worshiped the religion of pop nihilism. In the 1980s, for example, I launched a crusade against what I called "the global genocide of the imagination." I railed against the "entertainment criminals" who barrage us with floods of fake information and inane ugliness, decimating and paralyzing our image-making faculties. For years, much of my creative work was stoked by my rage against the machine for its soulless crimes of injustice and greed and rapaciousness and cruelty.
But as the crazy wisdom of pronoia overtook me in the late 1990s, I gradually weaned myself from the gratuitous gratification that wrath offered. Against the grain, I experimented with strategies for motivating myself through crafty joy and purified desire and the longing for freedom. I played with ideas that helped me shed the habit of seeing the worst in everything and everyone. In its place I built a new habit of looking for the best.
But I never formally renounced my affiliation with the religion of cynicism. I didn't become a fundamentalist apostate preaching the doctrine of fanatical optimism. In the back of my wild heart, I knew I couldn't thrive without at least a tincture of the ferocity and outrage that had driven so much of my earlier self-expression.
Even at the height of my infatuation with the beautiful truths that swarmed into me while writing
Pronoia
, I nurtured a relationship with the awful truths. And I didn't hide that from my readers.
Yes, I did purposely go overboard in championing the cause of liberation and pleasure and ingenuity and integrity and renewal and harmony and love. The book's destiny was, after all, to serve as a counterbalance to the trendy predominance of bad news and paranoid attitudes. It was meant to be an antidote for the pandemic of snark.
But I made sure that
Pronoia
also contained numerous "Homeopathic Medicine Spells," talismans that cram long lists of the world's evils inside ritually consecrated mandalas. These spells diffuse the hypnotizing lure of doom and gloom by acknowledging the horror with a sardonic wink.
Pronoia
also has many variations on a theme captured in William Vollman's testimony: "The most important and enjoyable thing in life is doing something that's a complicated, tricky problem that you don't know how to solve."
Furthermore, the book stops far short of calling for the totalitarian imposition of good cheer. I say I can tolerate the news media filling up half their pages and airwaves and bandwidths with poker-faced accounts of decline and degeneration, misery and destruction. All I seek is equal time for stories that inspire us to adore life instead of fearing it. And I'd gladly accept 25 percent. Even 10 percent.
So
Pronoia
hints at a paradoxical philosophy more complex than a naive quest for beauty and benevolence. It welcomes in a taste of darkness, acknowledging the shadows in the big picture.
READ THE REST OF THIS ESSAY HERE
.