Select a date
(required)

and sign

(optional)
Week of December 17th, 2015
Free Mind, Wild Heart
My book
Pronoia Is the Antidote for Paranoia
is available at
Amazon
and
Powells
.
Here are excerpts:
FREE MIND, WILD HEART
To be the best pronoiac explorer you can be, I suggest you adopt an outlook that combines the rigorous objectivity of a scientist, the "beginner's mind" of Zen Buddhism, the "beginner's heart" of pronoia, and the compassionate friendliness of the Dalai Lama. Blend a scrupulously dispassionate curiosity with a skepticism driven by expansiveness, not spleen.
To pull this off, you'll have to be willing to regularly suspend your brilliant theories about the way the world works. Accept with good humor the possibility that what you've learned in the past may not be a reliable guide to understanding the fresh phenomenon that's right in front of you. Be suspicious of your biases, even the rational and benevolent ones. Open your heart as you strip away the interpretations that your emotions might be inclined to impose.
"Before we can receive the unbiased truth about anything," wrote my teacher Ann Davies, "we have to be ready to ignore what we would like to be true."
At the same time, don't turn into a hard-ass, poker-faced robot. Keep your feelings moist and receptive. Remember your natural affection for all of creation. Enjoy the power of tender sympathy as it drives you to probe for the unimaginable revelations of every new moment. "Before we can receive the entire truth about anything," said Ann Davies, "we have to love it."
+
To achieve what the Zen Buddhists call "beginner's mind," you dispense with all preconceptions and enter each situation as if seeing it for the first time.
"In the beginner's mind there are many possibilities," wrote Shunryu Suzuki in his book Zen Mind, Beginner's Mind, "but in the expert's there are few."
As much as I love beginner's mind, though, I advocate an additional discipline: cultivating a beginner's heart. That means approaching every encounter imbued with a freshly invoked wave of love that is as pure as if you're feeling it for the first time.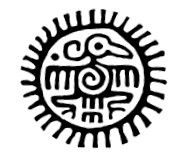 DIONYSIAN MANIFESTO
I kick my own ass and wash my own brain.
I push my own buttons and trick my own pain.
I burn my own flags and roast my own heroes.
I mock my own fears and cheer my own zeroes.
Nothing can stop me from teasing my shadow.
I'm full of empty and backwards bravado.
My wounds are tattoos that reveal my true beauty.
I turn tragic to magic and make bliss my duty.
I honor my faults till they become virtues.
I play jokes on my nightmares
till I'm sure they won?t hurt you.
I sing anarchist lullabies to lesbian trees
and love songs with punch lines
to anonymous seas.
I won't accept gifts that infringe on my freedom.
I shun sacred places that stir up my boredom.
I change my name daily, pretend to be nobody.
I fight for the truth if it's majestically rowdy.
I brag about what I can't do and don't know.
I take off my clothes to those I oppose.
I'm so far beyond lazy, I work like a god.
I'm totally crazy; in fact that's my job.
Read the unexpurgated version of the above poem
.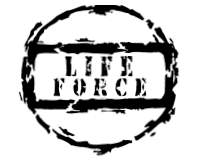 THE BEAUTY OF IRREGULAR THINGS
When you're an aspiring master of pronoia, you see the cracks in the facades as opportunities; inspiration erupts as you careen over bumps in the road; you love the enticing magic that flows from situations that other people regard as rough or crooked.
"That which is not slightly distorted lacks sensible appeal," wrote poet Charles Baudelaire, "from which it follows that irregularity -- that is to say, the unexpected, surprise and astonishment -- is an essential part and characteristic of beauty."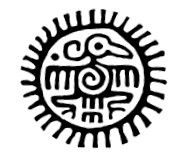 YEAR REVIEW
How has 2015 gone for you? Have you been exerting your free will to create adventures that bring out the best in you, even as you have found graceful ways to cooperate with the tides of destiny?
If you'd like to review the Long-Range, Big-Picture Horoscopes I offered at the beginning of this year,
check them out here
.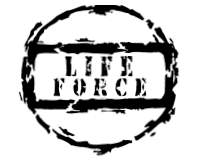 LAST NIGHT AS I WAS SLEEPING
by Antonio Machado, translated by Robert Bly (excerpt)
Last night as I was sleeping,
I dreamt -- marvelous error! --
that I had a beehive
here inside my heart.
And the golden bees
were making white combs
and sweet honey
from my old failures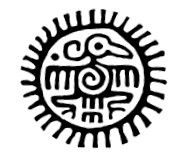 YOUR LUCKY NUMBER
Your lucky number is 3.14159265
Your secret name is "Flux Luster"
The colors of your soul are sable, vermilion, and jade
Your magic talisman is a thousand-year-old Joshua tree whose flowers blossom just one night each year and can only be pollinated by the Yucca moth.
Your holiest pain comes from your ability to sense other people's cracked notions about you
Your sweet spot is in between the true believers and the scoffing skeptics.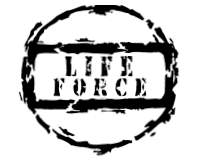 MORE PRONOIA RESOURCES:
Animals bridges, which may also be known as ecoducts or wildlife crossings, are
structures that allow animals to safely cross human-made barriers
like highways. A wildlife crossing can include: underpass tunnels, viaducts, overpasses and bridges, amphibian tunnels, fish ladders, culvets and green roofs.
+
How Solar Power Could Slay the Fossil Fuel Empire by 2030.
+
The Las Vegas Police Department had a history of deadly force incidents that drew the criticism of experts, civil rights leaders, and the Las Vegas community. Today, they?ve curbed the trend of excessive force and
serve as a model for law enforcement agencies.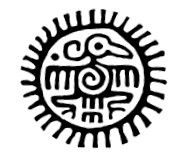 Below are more excerpts from my book
Pronoia Is the Antidote for Paranoia
.
You don?t have to be anything you don?t want to be. You don?t have to live up to anyone?s expectations. There?s no need to strive for a kind of perfection that?s not very interesting to you. You don?t have to believe in ideas that make you sad or tormented, and you don?t have to feel emotions that others try to manipulate you into feeling.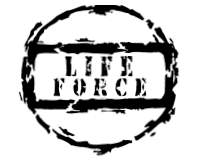 Aldous Huxley was the renowned 20th-century intellectual who wrote the book *Brave New World,* a dystopian vision of the future. Later in his life he came to regret one thing: how "preposterously serious" he had been when he was younger. "There are quicksands all about you, sucking at your feet," he ruminated, "trying to suck you down into fear and self-pity and despair. That?s why you must walk so lightly. Lightly, my darling . . . Learn to do everything lightly. Yes, feel lightly even though you?re feeling deeply."
+
"When Buddhist teacher Thich Nhat Hanh was invited to the San Francisco Zen Center, the students asked him what they could do to improve their practice. He had entered a monastery at age sixteen, was an ordained monk, and had endured the horrors of the war in Vietnam. I imagine they expected some rigorous prescription for deepening their spiritual life.
"Thich Nhat Han's response: 'You guys get up too early for one thing; you should get up a little later. And your practice is too grim. I have just two instructions for you. One is to breathe, and one is to smile.'"
- from "True Refuge," by Tara Brach.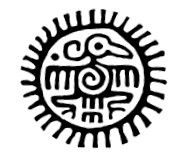 A conversation between two of the characters in my book
The Televisionary Oracle
:
"Remember, there is a difference between grateful anger and dehumanizing hatred," he shouted above the din.
"What do you mean?" I yelled back.
"Grateful anger is good darkness. Dehumanizing hatred is bad darkness."
"More clues, please."
"Grateful anger flows when you have engaged and studied your shadow. Dehumanizing hatred flows when you have ignored and denied your shadow. One is fertile, the other hysterical."
A mathematical formula: I liked that. I assumed he meant the shadow that Carl Jung described. The unripe and unillumined corners of the soul.
He continued: "Grateful anger is when you feel thankful for the irritating people and sickening situations that have spurred you to clarity and righteous action. Dehumanizing hatred is when you are so in love with your terrible emotion that you forget what needs to be changed and turn yourself into your enemy."
-
The Televisionary Oracle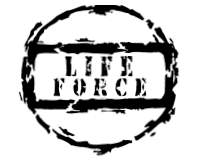 "I became aware of the world?s tenderness, the profound beneficence of all that surrounded me, the blissful bond between me and all of creation, and I realized that the joy I sought in you was not only secreted within you, but breathed around me everywhere, in the speeding street sounds, in the hem of a comically lifted skirt, in the metallic yet tender drone of the wind, in the autumn clouds bloated with rain.
"I realized that the world does not represent a struggle at all, or a predaceous sequence of chance events, but the shimmering bliss, beneficent trepidation, a gift bestowed upon us and unappreciated."
- Vladimir Nabokov, "Beneficence" in "The Stories of Vladimir Nabokov"
+
"Our goal should be to live life in radical amazement . . . get up in the morning and look at the world in a way that takes nothing for granted. Everything is phenomenal; everything is incredible. Never treat life casually. To be spiritual is to be amazed."
- Abraham Joshua Heschel, Jewish theologian and civil rights activist
+
"Everything is blooming most recklessly; if it were voices instead of colors, there would be an unbelievable shrieking into the heart of the night."
- Rainer Maria Rilke
+
"The whole world is a series of miracles, but we?re so used to seeing them that we call them ordinary things."
- Hans Christian Anderson
+
"I will wade out till my thighs are steeped in burning flowers. I will take the sun in my mouth and leap into the ripe air, alive, with closed eyes."
- E.E. Cummings
+
"The whole existence is celebrating. These trees are not serious, these birds are not serious. The rivers and the oceans are wild, and everywhere there is fun, everywhere there is joy and delight."
- Osho
+
"For aren't you and I gods? Let all of life be an unfettered howl. Release life's rapture. Everything is blooming. Everything is flying. Everything is screaming. Laughter. Running."
- Vladimir Nabokov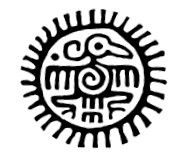 In early 2015, I wrote
horoscopes for the coming year
-- previews of the issues I thought you'd be facing and the opportunities that would come your way in the months ahead. I invite you to review them now and let me know if they were useful. Write to Truthrooster@gmail.com.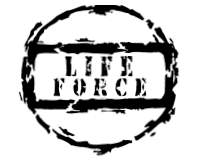 If you'd ever like to make a contribution to me via Paypal,
here's where to do it
.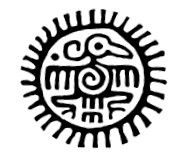 Below are more excerpts from my book
Pronoia Is the Antidote for Paranoia
.
The phrase "new roses" can serve as an antidote to neurosis -- as a kind of magical spell. You might invoke it when you're in danger of getting undermined by either your own neurosis or someone else's.
If you notice, for instance, that your subconscious mind is spiraling down into a sour fantasy stirred up by one of your habitual fears, you could mutter a cheerful round of "new roses, new roses, new roses."
If your allies slip into the same compulsive behavior that they tend to get stuck in whenever stress overflows, you could chant "new roses, new roses, new roses" in a tuneful, affectionate tone.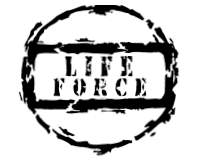 You don't have to tone down or apologize for your prowess, because you love it when other people shine. You exult in your own excellence without regarding it as a sign of inherent superiority. As you ripen more and more of your latent aptitude, you inspire the rest of us to claim our own idiosyncratic magnificence.
You're a star -- and so am I. My success encourages your brilliance, and vice versa. Your charisma enhances my power -- and vice versa.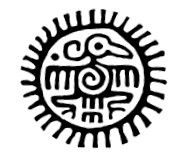 Life is a vast and intricate conspiracy designed to keep us well-supplied with blessings. What kind of blessings? Ten million dollars, a gorgeous physique, a perfect marriage, a luxurious home, and high status? Maybe.
But just as likely: interesting surprises, dizzying adventures, gifts you hardly know what to do with, and conundrums that dare you to get smarter. Novelist William Vollman referred to the latter types of blessings when he said that "the most important and enjoyable thing in life is doing something that's a complicated, tricky problem for you that you don't know how to solve."
The Christian writer C. S. Lewis said: "I thank God that He hasn't given me all the things I've prayed for, because as I look back now I realize it would have been disastrous to have received some of them."
Pronoia provides the boons and prods your soul needs, not necessarily those your ego craves.
Pronoia doesn't promise uninterrupted progress forever. It's not a slick commercial for a perfect summer day that never ends. Grace emerges in the ebb and flow, not just the flow. The waning reveals a different kind of blessing than the waxing.
But whether it's our time to ferment in the valley of shadows or rise up singing in the sun-splashed meadow, fresh power to transform ourselves is always on the way. Our suffering won't last, nor will our triumph. Without fail, life will deliver the creative energy we need to change into the new thing we must become.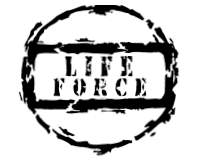 "If you're really listening, if you're awake to the poignant beauty of the world, your heart breaks regularly. In fact, your heart is made to break; its purpose is to burst open again and again so that it can hold ever-more wonders."
-Andrew Harvey, *The Return of the Mother*
+
"To feel the love of people whom we love is a fire that feeds our life. But to feel the affection that comes from those we do not know, from those unknown to us, who are watching over our sleep and solitude, over our dangers and our weakness -- that is something still greater and more beautiful because it widens the boundaries of our being, and unites all living things."
-Pablo Neruda, *The Book of Virtues*
+
"No work is more worthwhile than to be a sign of divine joy and a fountain of divine love."
-Andrew Harvey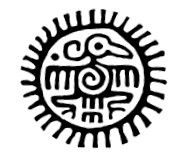 "We live in a world of theophanies. Holiness comes wrapped in the ordinary. There are burning bushes all around you. Every tree is full of angels. Hidden beauty is waiting in every crumb. Life wants to lead you from crumbs to angels, but this can happen only if you are willing to unwrap the ordinary by staying with it long enough to harvest its treasure."
-Macrina Wiederkehr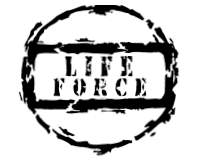 "Start doing the things you think should be done, and start being what you think society should become. Do you believe in free speech? Then speak freely. Do you love the truth? Then tell it. Do you believe in an open society? Then act in the open. Do you believe in a decent and humane society? Then behave decently and humanely."
- Adam Michnik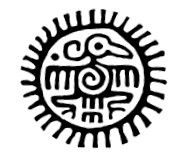 "Give us this day our daily hunger," prayed French philosopher Gaston Bachelard. "Give us this day our holy longings," prayed me.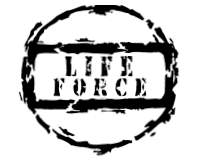 This is what my Goddess friend Durga told me, and I believe her:
"1. I vow to Siamese-twin together my bad-ass, no-hype, wide-eyed self with my tricky, strategic, puzzle-loving self.
"2. I vow to rage on like a dancing warrior in the urban wilderness, keeping peak experiences and total slaphappy victory at the top of my priority list, while at the same time I play hide-and-seek with the dark delicious secrets that fuel my soul's lust for wicked meaning.
"3. I vow to deepen the collaborative efforts of my suck-out-the-marrow-and-spit-out-the-bones craziness and my listen-carefully-to-the-flow-of-the-underground-river caginess."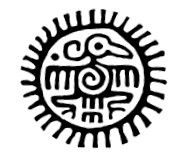 MORE PRONOIA RESOURCES:
Rojava is a Kurdish region in Northern Syria that?s ruled by feminists.
Rojava?s constitution enshrines gender equality and religious freedom. Recruits to Rojava?s 6,000-strong police force receive their weapons only after two weeks of feminist instruction.
Wind-power company to replace bird-killing Altamont turbines.
California bans antibiotics in meat.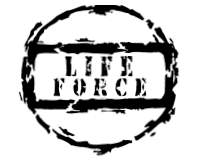 Below are more excerpts from my book
Pronoia Is the Antidote for Paranoia
.
The people I trust the most are those who are always tenderly wrestling and negotiating with their own shadows, making preemptive strikes on their personal share of the world's evil, fighting the good fight to keep from spewing their darkness on those around them. I aspire to be like that, which is why I regularly kick my own ass.
How-to-kick-your-own-ass lessons
are available at 2:20 of this video:
How-to-kick-your-own-ass lessons
are also available at 7:30 of this video:
Here's the "Kick Your Own Ass" anthem
.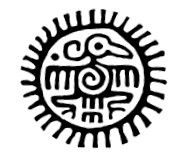 "I shiver, thinking how easy it is to be totally wrong about people, to see one tiny part of them and confuse it for the whole."
- Lauren Oliver
+
"We die to each other daily. What we know of other people is only our memory of the moments during which we knew them. And they have changed since then. To pretend that they and we are the same is a useful and convenient social convention which must sometimes be broken. We must also remember that at every meeting we are meeting a stranger."
- T. S. Eliot, "The Cocktail Party"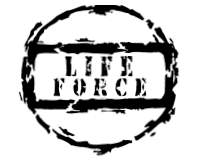 "The truest form of love is how you behave toward someone, not how you feel about them."
- Steve Hall
An interviewer urged the Dalai Lama to discourse on how to cultivate lovingkindness. His Holiness said, "That may be too much to ask. How about if we just work on getting the 'kindness' part right?"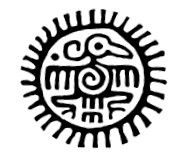 It seems that we are more often frightened than hurt, and that we tend to suffer more from imagination than from reality. ?
?Lucius Annaeus Seneca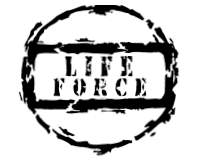 "Imaginal hygiene is the inner art of self-managing the imagination, to defend it from forces that compromise, pollute, colonize, shrink, and sterilize it, and to cultivate those that illuminate, expand, and nourish it."
The above is
an excerpt from a wonderful piece
by M. T. Xen, which I highly recommend.
You can also listen to my six-minute take
on the power of your imagination
.
Or read my piece here
.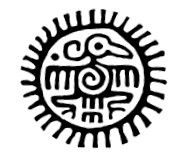 I mourn the bad news, and also offer
a lot of good news
.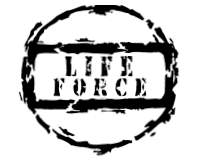 Below are more excerpts from my book
Pronoia Is the Antidote for Paranoia
.
LIBERATE YOUR IMAGINATION
The fundamentalist takes everything way too seriously and way too personally and way too literally. He divides the world into two camps, those who agree with him and those who don't. There is only one right way to interpret the world, and a million wrong ways. Correct belief is the only virtue.
To the fundamentalist, the liberated imagination is a sinful taboo. He not only enslaves his own imagination to his ideology, but wants to enslave our imaginations, too.
And who are the fundamentalists? Let's not remain under the delusion that they are only the usual suspects -- the religious fanatics of Islam and Christianity and Judaism and Hinduism.
There are many other kinds of fundamentalists, and some of them have gotten away with practicing their tragic magic in a stealth mode. Among the most successful are those who believe in what Robert Anton Wilson calls fundamentalist materialism. This is the faith-based dogma that swears physical matter is the only reality and that nothing exists unless it can be detected by our five senses or by technologies that humans have made.
Life has no transcendent meaning or purpose, the fundamentalist materialists proclaim. There is no such thing as a divine intelligence. The universe is a dumb accidental machine that grinds on endlessly out of blind necessity.
I see spread out before me in every direction a staggeringly sublime miracle lovingly crafted by a supernal consciousness that oversees the evolution of 500 billion galaxies, yet is also available as an intimate companion and daily advisor to every one of us. But to the fundamentalist materialists, my perceptions are indisputably wrong and idiotic.
Many other varieties of fundamentalism thrive and propagate. Every ideology, even some of the ones I like, has its share of true believers -- fanatics who judge all other ideologies as inferior, flawed, and foolish.
I know astrologers who insist there's only one way to do astrology right. I know Buddhists who adamantly decree that the inherent nature of life on Earth is suffering.
I know progressive activists who sincerely believe that every single Republican is either stupid or evil or both. I know college administrators who would excommunicate any psychology professor who dared to discuss the teachings of Carl Jung, who was in my opinion one of the greatest minds of the 20th century. I know pagans who refuse to consider any other version of Jesus Christ beyond the sick parody the Christian right has fabricated.
None of the true believers like to hear that there are at least three sides to every story. They don't want to consider the hypothesis that everyone has a piece of the truth.
And here's the really bad news: We all have our own share of the fundamentalist virus. Each of us is fanatical, rigid, and intolerant about products of the imagination that we don't like. We wish that certain people would not imagine the things they do, and we allow ourselves to beam hateful, war-like thoughts in their direction.
We even wage war against our own imaginations, commanding ourselves, sometimes half-consciously, to ignore possibilities that don't fit into our neatly?constructed theories. Each of us sets aside certain precious beliefs and symbols that we give ourselves permission to take very seriously and personally and literally.
Our fundamentalism, yours and mine, may not be as dangerous to the collective welfare as, say, the fundamentalism of Islamic terrorists and right-wing Christian politicians. It may not be as destructive as that of the CEOs who worship financial profit as the supreme measure of value, and the scientists who ignore and deny every mystery that can't be measured, and the journalists, filmmakers, novelists, musicians, and pundits who relentlessly generate rotten visions of the human condition.
But still: We are all infected, you and I. We are fueling the war against the imagination. What's your version of the virus?
How might we start curing ourselves of the fundamentalist virus and move in the direction of becoming more festive and relentless champions of the liberated imagination?
For starters, we can take everything less seriously and less personally and less literally.
We can laugh at ourselves at least as much as we laugh at other people. We can blaspheme our own gods and burn our own flags and mock our own hypocrisy and satirize our own fads and fixations.
And we can enjoy and share the tonic pleasures of healing mischief, friendly shocks, compassionate tricks, irreverent devotion, holy pranks, playful experiments, and crazy wisdom . . . .
READ THE REST OF THIS ESSAY
.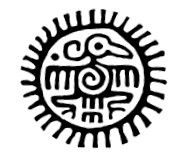 PRONOIA'S VILLAINS?
According to Argentinian writer Jorge Luis Borges, Judas was actually a more exalted hero than Jesus. He unselfishly volunteered to perform the all?important villain's role in the resurrection saga, knowing he'd be reviled forever. It was a dirty job that only a supremely egoless saint could have done. Jesus suffered, true, but enjoyed glory and adoration as a result. Let's apply this way of thinking to the task of understanding the role that seemingly bad people play in pronoia.
Interesting narratives play an essential role in the universal conspiracy to give us exactly what we need. All of us crave drama. We love to be beguiled by twists of fate that unfold the stories of our lives in unpredictable ways. Just as Judas played a key role in advancing the tale of Christ's quest, villains and con men and clowns may be crucial to the entertainment value of our personal journeys.
Try this: Imagine the people you fear and dislike as pivotal characters in a fascinating and ultimately redemptive plot that will take years or even lifetimes for the Divine Wow to elaborate.
+
There is another reason to love our enemies: They force us to become smarter. The riddles they thrust in front of us sharpen our wits and sculpt our souls.
Try this: Act as if your adversaries are great teachers. Thank them for how crucial they've been in your education.
+
Consider one more possibility: that the people who seem to slow us down and hold us back are actually preventing things from happening too fast. Imagine that the evolution of your life or our culture is like a pregnancy: It needs to reach its full term. Just as a child isn't ready to be born after five months of gestation, the New Earth we're creating has to ripen in its own time. The recalcitrant reactionaries who resist the inevitable birth are simply making sure that the far-seeing revolutionaries don't conjure the future too suddenly. They serve the greater good.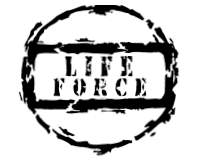 A message I love
, ritten by William Sebrans
"While people around the world process internally and externally their responses to the recent terror in France, Lebanon, Iraq, Cameroon, Chad, and all over the world -- doing so with all manner of goodwill, anger, political ruminations de jour, tactics, finger-pointing, judgment of each others' modes of expression, fear, silence, and noble resolve -- I remain left with two understandings:
"1. To re-commit daily to a practice of Self-realization that embodies the mystery of life, and that transcends the fierce drama and vicissitudes of human affairs -- as the Buddha and all great teachers have resolutely encouraged.
"2. To practice visible and invisible acts of kindness, forbearance, artfulness, and goodwill in the daily traffic of life.
"These practices and gestures will not generally make headlines, will not make us invulnerable to grief and shock, nor secure us the satisfying universal justice we might seek on this plane. They likely will not generate fierce debate, change policy, or get lots of likes in the Facebook lane. Nor will they pardon us from the eventual and even imminent demise of the body.
"They will, however, upgrade Life in the moment and endorse possibility in a way that marks a winged victory over the oppressive state of mind and transcends the dark illusions of our times.
"I think 'God' is indifferent, and should be, being beyond duality... But the Angels are rooting for us, is my bias of choice."
- William Sebrans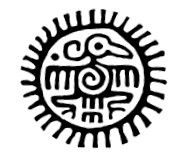 Below is an excerpt:
Dear Goddess: Please make it immoral, illegal, irrelevant, unpatriotic, and totally tasteless for us to be in love with anyone or anything that's no good for us.
Teach us to know the difference between oppressive self-control and liberating self-control.
Awaken in us the power to do the half-right thing when it is impossible to do the totally right thing . . . .
Read or hear the rest of the Goddess Prayer.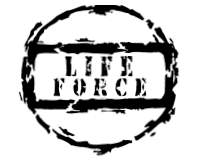 EXPERIMENT: Review in loving detail the history of your life. Remember how and why you came to be where you are now.
Extra Credit: Figure out a way to feel gratitude for it all.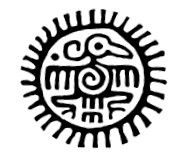 CRAFTY OPTIMISM
Pessimism is enshrined as a hallmark of worldliness. Compulsive skepticism masquerades as perceptiveness. Mean-spirited irony is chic. Stories about treachery and degradation provoke a visceral thrill in millions of people who think of themselves as reasonable and smart. Beautiful truths are suspect and ugly truths are readily believed.
So it's hard work to be lovers of life -- taboo, against-the-grain work. We've got to be both wrathful insurrectionaries and crafty optimists. We've got to cultivate cheerful buoyancy even as we resist the temptation to swallow thousands of delusions that have been carefully forged and seductively packaged by those among us who have bravely volunteered to play the role of know-it-all deceivers.
We have to learn how to stay in a good yet unruly mood as we overthrow the sour, puckered mass hallucination that is mistakenly referred to as "reality."
Maybe most importantly, we have to be dedicated to the cause of beauty and truth and love even as we keep our imaginations wild and hungry and free. We have to be both disciplined and rowdy.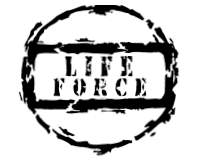 YOUR IMPROBABLE QUEST
I invite you to have an improbable quest playing at the edge of your imagination: a heroic task that provokes deep thoughts and noble passions even if it incites smoldering torment . . . an extravagant dream that's a bit farfetched but not entirely insane . . . a goal that stretches your possibilities and opens your mind . . . a wild hope whose pursuit makes you smarter and stronger even if you never fully accomplish it.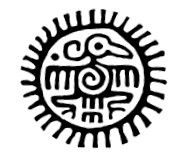 1. Discourage all traces of shame.
2. Verify the irrational.
3. Multiply all opinions.
4. Blush perpetually in gaping innocence.
5. Burrow beneath the subconscious.
6. Bear no cross.
7. Extend all boundaries.
8. Pass from one world to another in carefree devotion.
9. Exhaust the primitive.
10. Generate the free brain.
11. Forego no succulent filth.
12. Acquire a sublime reputation.
13.. Make one monster at least.
14. Inhabit everyone.
These suggestions were generated by Kenneth Patchen.
See the rest.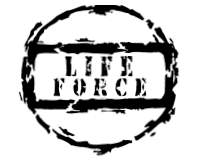 "Here is a new spiritual practice: Don't take your thoughts too seriously."
- Eckhart Tolle
"Being spiritual has nothing to do with what you believe and everything to do with your state of consciousness."
- Eckhart Tolle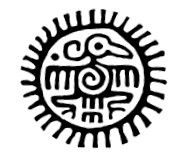 MORE PRONOIA RESOURCES:
For the first time,
the Canadian government has a cabinet with an equal number of men and women.
The Mindful Life Project is an organization that
brings meditation, yoga, and mindfulness training to classrooms.
"The Lax Kw?alaams Band, a Canadian first nations people living in a remote part of British Columbia,
turned down an offer amounting to $267,000 per person to allow a natural gas pipeline and processing facility to be built on their lands."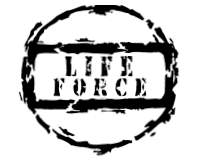 Below are more excerpts from my book
Pronoia Is the Antidote for Paranoia
.
EXPERIMENT: Be scarier than your fears. If an anxious thought pops into your mind, bare your teeth and growl, "Get out of here or I will rip you to shreds!" If a demon visits you in a nightly dream, chase after it with a torch and sword, screaming "Begone, foul spirit, or I will burn your mangy ass!"
Don't tolerate bullying in any form, whether it comes from a critical little voice in your head or from supposedly nice people who are trying to guilt-trip you. "I am a brave conqueror who cannot be intimidated!" is what you could say, or "I am a monster of love and goodness who will defeat all threats to my integrity!"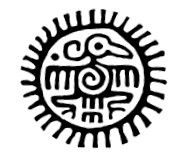 I love your pilgrim soul and I love your ever-deepening eyes.
I love how unflinchingly you peer into the heart of your own darkness.
I love how you're making yourself more and more receptive to truths in their wild states.
I love how you can dive into your in passion but never shirk your commitment to the good and the true.
I admire the way you never bear a grudge against the mountains that are in your way, but rather just set to work getting around them.
I love your commitment to deciphering the code you left for yourself before you came into this life.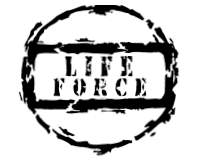 In response to our culture's ever-rising levels of noise and frenzy, rites of purification have become more popular. Many people now recognize the value of taking periodic retreats. Withdrawing from their usual compulsions, they go on fasts, avoid mass media, practice celibacy, or even abstain from speaking.
While we applaud cleansing ceremonies like this, we suggest balancing them with periodic outbreaks of an equal and opposite custom: the BLISS BLITZ.
During this celebration, you tune out the numbing banality of the daily grind. But instead of shrinking into asceticism, you indulge in uninhibited explorations of joy, release, and expansion.
Turning away from the mildly stimulating distractions you seek out when you're bored or worried, you become inexhaustibly resourceful as you search for unsurpassable sources of cathartic pleasure. Try it for a day or a week: the BLISS BLITZ.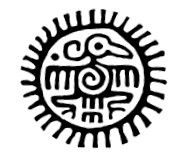 ?This body that we have, this very body that?s sitting here right now in this room, this very body that perhaps aches, and this mind that we have at this very moment, are exactly what we need to be fully human, fully awake, and fully alive.
"Furthermore, the emotions that we have right now, the negativity and the positivity, are what we actually need. It is just as if we looked around to find out what would be the greatest wealth that we could possibly possess in order to lead to a decent, good, completely fulfilling, energetic, inspired life, and found it right here."
- Jack Kornfield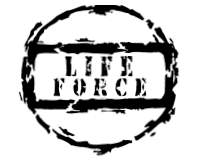 Below are more excerpts from my book
Pronoia Is the Antidote for Paranoia
.
Devotional Pronoia Therapy. Experiments and exercises in becoming a gracefully probing, erotically funny, shockingly friendly Master of Orgasmic Empathy
1. What causes happiness? Brainstorm about it. Map out the foundations of your personal science of joy. Get serious about defining what makes you feel good.
To get you started, I'll name some experiences that might rouse your gratification: engaging in sensual pleasure; seeking the truth; being kind and moral; contemplating the meaning of life; escaping your routine; purging pent-up emotions. Do any of these work for you? Name at least ten more.
+
2. Are other people luckier than you? If so, psychologist Richard Wiseman says you can do something about it. His book *The Luck Factor* presents research that proves you can learn to be lucky. It's not a mystical force you're born with, he says, but a habit you can develop.
How? For starters, be open to new experiences, trust your gut wisdom, expect good fortune, see the bright side of challenging events, and master the art of maximizing serendipitous opportunities.
Name three specific actions you'll try in order to improve your luck.
+
3. Dumb suffering is the kind of suffering you're compulsively drawn back to over and over again out of habit. It's familiar, and thus perversely comfortable. Smart suffering is the kind of pain that surprises you with valuable teachings and inspires you to see the world with new eyes.
While stupid suffering is often born of fear, wise suffering is typically stirred up by love. The dumb, unproductive stuff comes from allowing yourself to be controlled by your early conditioning and from doing things that are out of harmony with your essence. The smart, useful variety arises out of an intention to approach life as an interesting work of art and uncanny game that's worthy of your curiosity.
Come up with two more definitions about the difference between dumb suffering and smart suffering.
+
4. Write the following on a piece of red paper and keep it under your pillow. "I, [put your name here], do solemnly swear on this day, [put date here], that I will devote myself for a period of seven days to learning my most important desire. No other thought will be more uppermost in my mind. No other concern will divert me from tracking down every clue that might assist me in my drive to ascertain the one experience in this world that deserves my brilliant passion above all others."
+
5. The primary meaning of the word "healing" is "to cure what's diseased or broken." Medical practitioners focus on sick people. Philanthropists donate their money and social workers contribute their time to helping the underprivileged. Psychotherapists wrestle with their clients' traumas and neuroses. I'm in awe of them all. The level of one's spiritual wisdom, I believe, is more accurately measured by helping people in need than by meditation skills, shamanic shapeshifting, supernatural powers, or esoteric knowledge.
But I also believe in a second kind of healing that is largely unrecognized: to supercharge what is already healthy; to lift up what's merely sufficient to a sublime state. Using this definition, describe two acts of healing: one you would enjoy performing on yourself and another you'd like to provide for someone you love.
+
6. Is the world a dangerous, chaotic place with no inherent purpose, running on automatic like a malfunctioning machine and fundamentally inimical to your drive to find meaning? Or are you surrounded by helpers in a friendly, enchanted universe that gives you challenges in order to make you smarter and wilder and kinder and trickier?
Trick questions! The answers may depend, at least to some degree, on what you believe is true.
Formulate a series of experiments that will allow you to objectively test the hypothesis that the universe is conspiring to help dissolve your ignorance and liberate you from your suffering.
+
7. Those who explore pronoia often find they have a growing capacity to help people laugh at themselves. While few arbiters of morality recognize this skill as a mark of high character, I put it near the top of my list. In my view, inducing people to take themselves less seriously is a supreme virtue.
Do you have any interest in cultivating it? How might you go about it?
+
8. Computer programmer Garry Hamilton articulated the following "Game Rules." Give examples of how they have worked in your life.
1. If the game is rigged so you can't win, find another game or invent your own. 2. If you're not winning because you don't know the rules, learn the rules. 3. If you know the rules but aren't willing to follow them, there's either something wrong with the game or you need to change something in yourself. 4. Don't play the game in a half-baked way. Either get all the way in or all the way out. 5. It shouldn't be necessary for others to lose in order for you to win. If others have to lose, re-evaluate the game's goals.
+
9. "There are two ways for a person to look for adventure," said the Lone Ranger, an old TV character. "By tearing everything down, or building everything up." Give an example of each from your own life.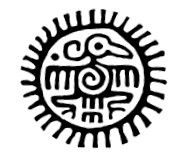 In early 2015, I wrote
horoscopes for the coming year
-- previews of the issues I thought you'd be facing and the opportunities that would come your way in the months ahead. I invite you to review them now and let me know if they were useful.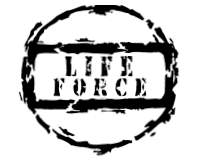 If you'd ever like to make a contribution to me via Paypal,
here's where to do it
.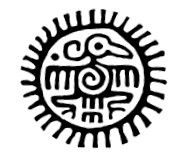 Below are more excerpts from my book
Pronoia Is the Antidote for Paranoia
.
Torrential Pronoia Therapy. Experiments and exercises in becoming a blasphemously reverent, lustfully compassionate, eternally changing Master of Transgressive Beauty.
1. Take inventory of the extent to which your "No" reflex dominates your life. Notice for 24 hours (even in your dreams) how often you say or think:
"No."
"That's not right."
"I don't like them."
"I don't agree with that."
"They don't like me."
"That should be different from what it is."
Then retrain yourself to say "YES" at least 51 percent of the time. Start the transformation by saying "YES" aloud 22 times right now.
+
2. Become a rapturist, which is the opposite of a terrorist: Conspire to unleash blessings on unsuspecting recipients, causing them to feel good.
Before bringing your work as a rapturist to strangers, practice with two close companions. Offer them each a gift that fires up their ambitions. It should not be a practical necessity or consumer fetish, but rather a provocative tool or toy. Give them an imaginative boon they've been hesitant to ask for, a beautiful thing that expands their self-image, a surprising intervention that says, "I love the way you move me."
+
3. In response to our culture's ever-rising levels of noise and frenzy, rites of purification have become more popular. Many people now recognize the value of taking periodic retreats. Withdrawing from their usual compulsions, they go on fasts, avoid mass media, practice celibacy, or even abstain from speaking. While we applaud cleansing ceremonies like this, we recommend balancing them with periodic outbreaks of an equal and opposite custom: the Bliss Blitz.
During this celebration, you tune out the numbing banality of the daily grind. But instead of shrinking into asceticism, you indulge in uninhibited explorations of joy, release, and expansion. Turning away from the mildly stimulating distractions you seek out when you're bored or worried, you become inexhaustibly resourceful as you search for unsurpassable sources of cathartic pleasure. Try it for a day or a week: the Bliss Blitz.
+
4. What is the holiest river in the world? Some might say the Ganges in India. Others would propose the Jordan River or the River Nile. But I say the holiest river is the one that's closest to where you are right now.
Go to that river and commune with it. Throw a small treasure into it as an offering. Next, find a holy sidewalk to walk on, praise the holiness in a bus driver, kiss a holy tree, and shop at a holy store.
+
5. Have you ever seen the game called "Playing the Dozens"? Participants compete in the exercise of hurling witty insults at each other. Here are some examples: "You're so dumb, if you spoke your mind you'd be speechless." "Your mother is so old, she was a waitress at the Last Supper." "You're so ugly, you couldn't get laid if you were a brick."
I invite you to rebel against any impulse in you that resonates with the spirit of "Playing the Dozens." Instead, try a new game, "Paying the Tributes." Choose worthy targets and ransack your imagination to come up with smart, true, and amusing praise about them.
The best stuff will be specific to the person you're addressing, not generic, but here are some prototypes: "You're so far-seeing, you can probably catch a glimpse of the back of your own head." "You're so ingenious, you could use your nightmares to get rich and famous." "Your mastery of pronoia is so artful, you could convince me to love my worst enemy."
+
6. Salvador Dal? once staged a party in which guests were told to come disguised as characters from their nightmares. Do the reverse. Throw a bash in which everyone is invited to arrive dressed as a character from the most glorious dream they remember.
+
7. When many people talk about their childhoods, they emphasize the alienating, traumatic experiences they had, and fail to report the good times. This seems dishonest?a testament to the popularity of cynicism rather than a reflection of objective truth.
I don't mean to downplay the way your early encounters with pain demoralized your spirit. But as you reconnoiter the promise of pronoia, it's crucial for you to extol the gifts you were given in your early years: all the helpful encounters, kind teachings, and simple acts of grace that helped you bloom.
+
8. "You can't wait for inspiration," proclaimed writer Jack London. "You have to go after it with a club." That sounds too violent to me, though I agree in principle that aggressiveness is the best policy in one's relationship with inspiration.
Try this: Don't wait for inspiration. Go after it with a butterfly net, lasso, sweet treats, fishing rod, court orders, beguiling smells, and sincere flattery.
+
9. Go to the ugliest or most forlorn place you know -- a drugstore parking lot, the front porch of a crack house, a toxic waste dump, or the place that symbolizes your secret shame -- and build a shrine devoted to beauty, truth, and love.
Here are some suggestions about what to put in your shrine: a silk scarf; a smooth rock on which you've inscribed a haiku or joke with a felt-tip pen; coconut cookies or ginger candy; pumpkin seeds and an origami crane; a green kite shaped like a dragon; a music CD you love; a photo of your hero; a votive candle carved with your word of power; a rubber ducky; a bouquet of fresh beets; a print of Van Gogh's Starry Night.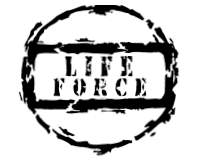 Below are more excerpts from my book
Pronoia Is the Antidote for Paranoia
.
Being a devotee of pronoia doesn't mean you will never have another difficult or painful experience. It doesn't obligate you to pretend that everything is perfectly right with the world. You don't have to cover your eyes whenever you come into proximity to a daily newspaper.
On the other hand, we're not going to waste our valuable space or your precious energy by giving more than equal time to stories of tragedy, failure, and tumult. They get far more than their fair share of attention everywhere else. Future historians might even conclude that our age suffered from a collective obsessive-compulsive disorder: the pathological need to repetitively seek out reasons for how bad life is.
Still, we feel the need to push a bit further in our acknowledgment of all the confusing evils of the world. It's hard to satisfy the paranoid cynics! Unless we demonstrate that we have some mastery of their ideology, they'll dismiss us as intellectual pussies. They will need proof that we're familiar with the data they favor.
Our Homeopathic Medicine Spells make it harder for the paranoids to dismiss us pronoiacs as naive optimists. They're designed to recognize the evils of the world, but in a controlled manner that prevents them from poisoning you. In this way, we can also practice what we preach, subverting any tendencies we might have toward fanaticism and unilateralism.
Each Homeopathic Medicine Spell consists of a contained space within which lies a recitation of Very Bad Things. The border around each space is a magical seal that we consecrated during a ritual invocation of the Cackling Goddess Who Eternally Creates Us Anew. Inspired through communion with Her fierce jokes, we also surrounded each seal with good mojo in the form of word charms and talismanic symbols.
As you gaze at the Homeopathic Medicine Spells, you'll be building up your protection against the dangers named inside the contained space. You'll also get intuitions about how to dissolve the pop nihilistic toxins within you that resonate with those dangers.
See the Spell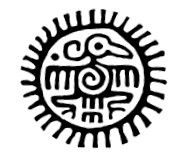 There is no God. God is dead. God is a drug for people who aren't very smart. God is an illusion sold to dupes by money-hungry religions. God is a right-wing conspiracy. God is an infantile fantasy favored by superstitious cowards who can't face life's existential meaninglessness.
JUST KIDDING! The truth is, anyone who says he knows what God is or isn't, doesn't really know.
Now read Adolfo Quezada's prayer, then confess what you don't know about God. "God of the Wild, you are different from what I expected. I cannot predict you. You are too free to be captured for the sake of my understanding. I can't find you in the sentimentalism of religion. You are everywhere I least expect to find you. You are not the force that saves me from the pain of living; you are the force that brings me life even in the midst of pain."
+
What if the Creator is like the poet Rainer Maria Rilke's God: "like a webbing made of a hundred roots, that drink in silence"? What if the Source of All Life inhabits both the dark and the light, heals with strange splendor as much as with sweet insight, is hermaphroditic and omnisexual?
What if the Source loves to give you riddles that push you past the boundaries of your understanding, forcing you to change the ways you think about everything? What if, as Rusty Morrison speculates in Poetry Flash, "the sublime can only be glimpsed by pressing through fear's boundary, beyond one's previous conceptions of the beautiful"?
Close your eyes and imagine you can sense the presence of this tender, marvelous, difficult, entertaining intelligence.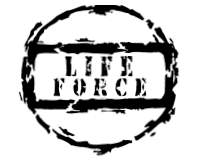 One goal of meditation is to empty the mind of its obsessively generated thoughts, habitual rationalizations, and addictive images. Alas, much of the media functions as a reverse meditation machine. Not only does it stir up your own mental clatter, it also floods you with the seething surge of other people's private pandemoniums.
Furthermore, it delivers this rattling racket with entertaining words and brilliant color and crystalline sound, driving it as deeply into your psyche as your own flotsam.
What might heal the effects of the media's reverse meditations? How about a day-long fast from all media once a month -- not just from Facebook, but the thousands of other sources that channel the collective's monkey mind?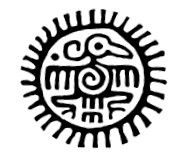 Increasing numbers of people are able to cultivate a chronic, low-grade ecstasy that never fully dissipates. This altered state often sensitizes their perceptions to the presence of subtle miracles that are hidden from others people. For these "everyday ecstatics," extraordinary stimulation and peak experiences are not necessary to sustain the constant flow of bliss . . .
[
Read the rest of this expos?.
]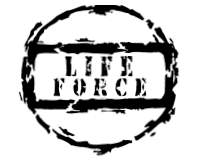 "We tend to associate the energy of intent with complicated or profoundly meaningful actions that require our full attention and effort in order to succeed. For example, walking a tightrope, taking a test, and taking a vow are all tasks that call us to be fully present and single-minded.
"However, intent can also be applied to everyday events, like eating breakfast or going to work. In fact, everything we do benefits from the presence of intent, which has the power to transform seemingly mundane tasks into profound experiences. You only have to try it to find out.
"From the moment we wake up, we can apply intent to our situation by simply saying to ourselves, 'I am aware that I am now awake.' We can use this simple tool throughout our day, saying, 'I am aware that I am driving to work.' 'I am aware that I am making dinner.' Or even, 'I am aware that I am breathing.'
"As we acknowledge what we are doing in these moments, we come alive to our bodies and to the world, owning our actions instead of habitually performing them. We may realize how often we act without intention and how this disengages us from reality. Applying the energy of intent to even one task a day has the power to transform our lives. Just imagine what would happen if we were able to apply that power to our entire day."
- By
Madisyn Taylor of Daily Om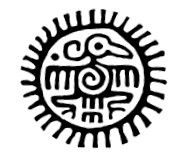 MORE PRONOIA RESOURCES:
From the upcoming book, "The Great Surge: The Ascent of the Developing World," by Steven Radelet:
"We live today at a time of great progress for the global poor.
Never before have so many people, in so many developing countries, made so much progress. Most Americans believe the opposite: that the majority of developing countries are hopelessly mired in deep poverty, led by inept dictators, and living with pervasive famine, widespread disease, constant violence, and little hope for change.
"But in fact a major transformation is underway -- and has been for two decades now. Since the early 1990s more than 700 million people have been lifted out of extreme poverty, six million fewer children die every year from disease, tens of millions more girls are in school, millions more people have access to clean water, and democracy -- often fragile and imperfect -- has become the norm in developing countries around the world."
+
Many people living in Africa need electricity, but don?t have it. Luckily, something of
a solar power revolution is afoot in Africa
, triggering a wave of innovation from solar energy entrepreneurs.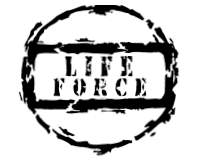 Below are more excerpts from my book
Pronoia Is the Antidote for Paranoia
.
Here are some healthy, exalted, positive states of being you might want to consider cultivating:
* VIRTUOSO INTEGRATION. Consistently walking your talk; effectively translating your ideals into the specific actions; creating results that are congruous with your intentions; being free of hypocrisy.
* NOT HAVING TO BE RIGHT. Fostering an ability, even a willingness, to be proven wrong about one of your initial perceptions or pet theories; having an eagerness to gather information that may change your mind about something you have fervently believed; cultivating a tendency to enjoy being corrected, especially about ideas that are negative or hostile.
* RELENTLESS UNPRETENTIOUSNESS. Possessing a strong determination to not take yourself too seriously, not take your cherished beliefs too literally, and not take other people's ideas about you too personally.
* SACRED PERCEPTIVENESS. Seeing others for who they really are, in both their immaturity and genius, and articulating your insights to them with care.
* SELF-HONORING. Having an unwillingness to disparage, belittle, or hurt yourself; includes a taboo against speaking phrases like, "I'm such an idiot!" and "What's wrong with me?"
* TRANSCONSUMERISM. An absence of tendencies to predicate
happiness on acquiring material possessions.
* WHEEEE. A serenely boisterous intensely focused chaos of communion with streaming fountains of liquid light hurtling softly through the giggly upbeat tender assurance that all is well and a mysterious unimaginable intelligence is magnetizing us forward into ever-more wonderful throbs of naked truth that bestow the humble happy sight of life as a river of fantastically lucky artful change flowing through us forever.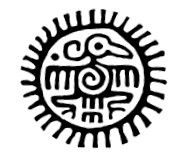 Here are three of our deepest spiritual aspirations, which we invite you to steal for your own use:
1. to develop the capacity to thrive in the midst of raging contradictions;
2. to be discerning as we protect ourselves from people's flaws while at the same time being generous as we celebrate their beauty;
3. to refrain from dividing the world into two groups, those who help and agree with us and those who don't.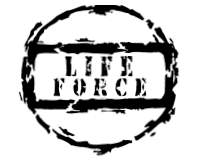 I don't know how to break this to you . . . and I realize it might come as a shock . . . but . . . are you ready? . . . You are God! The pure raw virgin snake mojo of the Universal Wow Power is flowing through your nervous system as if you were a supremely lovable messiah. You are so thoroughly infused with transcendental froufrou, so attuned to the higher purpose of woowoo, that it is hard if not impossible for you to make mistakes.
Don't fret, though. Your stint as the Wild Sublime Golden Master of Reality probably won't last for more than two eons, three tops. I'm sure that won't be long enough for you to turn into a raving megalomaniac with millions of cult followers.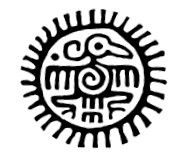 Is there really such a thing as free will, or are our destinies shaped by forces beyond our control?
Here's one way to think about that question: Maybe some people actually have more free will than others. Not because they have more money. (Many rich folks are under the spell of their instincts, after all.) Not because they have high-status positions. (A boss may have power over others but little power over himself.)
Rather, those with a lot of free will have earned that privilege by taking strong measures to dissolve the conditioning they absorbed while growing up. They've acted on the advice of psychologist Carl Jung: "Until you make the unconscious conscious, it will direct your life and you will call it fate."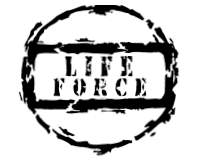 There's a difference between repression and suppression. When you repress a difficult feeling or thought, you drive it so deeply into your unconscious mind that you forget about it. In effect, you hide it from yourself out of fear. And yet because this exiled material is of crucial importance, it refuses to remain buried. It ultimately re-emerges in disguise, often as an addiction or obsession, sometimes as an illness.
.
Suppression, on the other hand, is a healthier mechanism. It involves you moving the problematic feeling or thought away from the center of your attention, but remaining aware of it. You're not motivated by fear, but by the intention to deal with the challenge at a time of your choosing.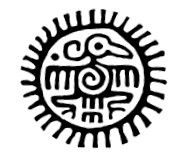 MORE PRONOIA RESOURCES:
Six ways Brazil is saving the Amazon.
McDonald?s announced that it will stop using eggs from caged hens in the U.S. and Canada.
Mercy Ships is an international charity.
It uses transforms old ocean liners and ferries into floating hospitals. These ships provide free health care, community development projects, community he