Select a date
(required)

and sign

(optional)
Week of January 30th, 2014
Meditations on Your Destiny in 2014
Dear Readers,
I've gathered together all of the long-term, big-picture horoscopes I wrote for you in the past month, and bundled them in one place.
Go here to read a compendium of your forecasts for 2014
.
*
In addition to these, I've created
EXPANDED AUDIO HOROSCOPES
that go even further in exploring your long-term destiny in 2014.
What will be the story of your life in the coming months? What new influences will be headed your way? What fresh resources will you be able to draw on? How can you conspire with life to create the best possible future for yourself?
Listen to these
three-part, in-depth explorations of your long-range destiny
Register and/or log in through the main page, and then click on the link "Long Range Forecast."
If you'd like a boost of inspiration to fuel you in your quest for beauty and truth and love and meaning, tune in to my meditations on your Big-Picture outlook.
Each of the three-part reports is seven to nine minutes long. The cost is $6 per report. There are discounts for the purchase of multiple reports.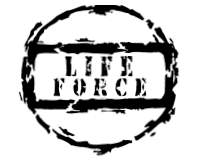 My most recent book is
Pronoia Is the Antidote for Paranoia
. It's also available
here
.
Below is an excerpt. (
You can read the entire piece here.
)
LIBERATE YOUR IMAGINATION
Let me remind you who you really are: You're an immortal freedom fighter who longs to liberate all sentient creatures from their suffering. You're a fun-loving messiah who devoutly wants to help all of your fellow messiahs claim the ecstatic awareness that is their birthright.
Try to remember. You're a vortex of fluidic light that has temporarily taken on the form of a human being, suffering amnesia about your true origins. And why did you do that? Because it was the best way to forge the identity that would make you such an elemental force in our 14-billion-year campaign to bring heaven all the way down to earth.
I'm not speaking metaphorically here. You are a mutant deity in disguise -- not a Buddha or a Christ exactly, but of the same lineage and conjured from the same fire. You have been around since the beginning of time and will be here after the end. Every day and in every way, you're getting better at playing the preposterously amusing master game we all dreamed up together before the Big Bang bloomed.
+
Lately, I must admit, our work has seemed almost comically impossible. Many of us have given in to the temptation to believe that everything is upside-down and inside-out. Ignorance and inertia, partially camouflaged as time-honored morality, seem to surround us. Pessimism is enshrined as a hallmark of worldliness. Compulsive skepticism masquerades as perceptiveness. Mean-spirited irony is chic. Stories about treachery and degradation provoke a visceral thrill in millions of people who think of themselves as reasonable and smart. Beautiful truths are suspect and ugly truths are readily believed.
So no, at this peculiar turning point in the evolution of our 14-billion-year-old master game, it's not easy to carry out our mission. We've got to be both wrathful insurrectionaries and exuberant lovers of life. We've got to cultivate cheerful buoyancy even as we resist the temptation to swallow thousands of delusions that have been carefully crafted and seductively packaged by those messiahs among us who bravely volunteered to play the role of know-it-all deceivers.
We have to learn how to stay in a good yet unruly mood as we overthrow the sour, puckered mass hallucination that is mistakenly referred to as "reality."
Maybe most importantly, we have to be ferociously and single-mindedly dedicated to the cause of beauty and truth and love even as we keep our imaginations wild and hungry and free. We have to be both disciplined and rowdy.
What can we do to help each other in this work?
READ THE REST OF "LIBERATE YOUR IMAGINATION."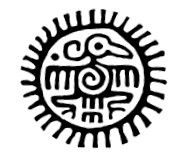 MORE PRONOIA RESOURCES
10 Groups That Are Building a Movement for Economic Justice From the Grassroots Up
+
"In eight years, Utah has reduced homelessness by 78 percent, and is on track to end homelessness by 2015.
"How did Utah accomplish this? Simple. Utah solved homelessness by giving people homes. In 2005, Utah figured out that the annual cost of E.R. visits and jail stays for homeless people was about $16,670 per person, compared to $11,000 to provide each homeless person with an apartment and a social worker.
"So, the state began giving away apartments, with no strings attached. Each participant in Utah?s Housing First program also gets a caseworker to help them become self-sufficient, but they keep the apartment even if they fail.
"The program has been so successful that other states are hoping to achieve similar results with programs modeled on Utah?s."
Read more here.
Read even more here.
+
Beautiful Earth.
The Kalalau Valley
, Kauai, Hawaii.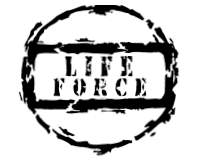 Find me on Facebook
Sign up for my free weekly newsletter
Sign up for my RSS feed
Tip Jar for Me
Find me on Twitter
Find me on Tumblr
Expanded Audio Horoscopes
Free excerpts from my most recent book
Read the long-term astrological forecasts for this past year, originally published in January 2013
Sign up for daily astrological text messages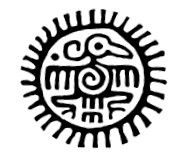 I wish you joyous eruptions of profound gratification and gratitude; fluid insights and "ah-ha!" revelations that lead to cathartic integrations; the coming together of several different lucky trends, resulting in an exquisite healing; and captivating yet relaxing adventures that allow you to weave together diverse threads of your experience, inspiring you to feel at home in the world.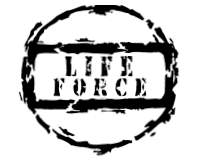 Some visionaries and prophets expect there to be a huge and sudden shift in the world's story sometime in the coming years. A few of them even predict that it will be "in the twinkling of an eye" -- a sudden cascade of events that completely changes everything everywhere.
They paint the scenario in broad, catastrophic strokes, expecting something -- they're not sure what -- that will have the impact of a large meteor strike or nuclear war or pandemic disease or the depletion of the planet's oil reserves. Others harbor a more benign but equally fuzzy expectation, speculating that maybe some higher psychic powers will kick in to the multitudes all at once, or that benevolent extraterrestrials will arrive to solve our energy crisis.
What very few of the prophets do, however, is make a precise prediction about what exactly will happen. Their visions contain no assurances, no specifics. And in my view, that's worse than useless. It fills us with a vague buzz of fear or amorphous sense of hope, but offers no concrete directions about what to do to prevent the dreaded thing or help create the hoped-for thing.
And the fact is, as I see it, they can't possibly know what the Big Shift is -- if, that is, a Big Shift is really looming. The very nature of any Big Shift will be so unexpected, so beyond our imaginations, and so utterly alien to what we understand, that we can't possibly delineate its contours in advance.
I'm reminded of Jung's formula, which is that we don't so much solve our problems as we outgrow them. We add capacities and experiences that eventually make us bigger than the problems.
This theory can be applied in reverse: If we have not yet grown wiser than our current predicament, then we can't see what the evolved state is beyond the predicament. Our minds are as-yet incapable of embodying the vision that will catapult us beyond the problem we're stuck in.
When the Big Shift comes, whether or not it comes in the twinkling of an eye, it will be something that no one foresaw, let alone described in detail. It will be beyond our comprehension, unlike anything we could have visualized headed our way. (Thirty years ago, did anyone imagine the Internet or the impact it's having?)
And if that's true, then the inescapable conclusion is: There's no use trying to plan ahead for it. It's counterproductive to hold a particular scenario in our mind as the likely development. And it's downright crazy to harbor a chronic sense of dread about an unknowable, unimaginable series of events.
The best way to prepare for a Big Shift is to cultivate mental and emotional states that ripen us to be ready for anything:
* a commitment to not getting lost inside our own heads;
* a strategy to avoid being enthralled with the hypnotic lure of painful emotions, past events, and worries about the future;
* a trust in empirical evidence over our time-worn beliefs and old habits;
* a talent for turning up our curiosity full blast and tuning in to the raw truth of every moment with our beginner's mind fully engaged;
* and an eagerness to dwell gracefully in the midst of all the interesting questions that tease and teach us.
Everything I just described also happens to be an excellent way to prime yourself for a chronic, low-grade, always-on, simmering-at-low-heat brand of ecstasy -- a state of being more-or-less permanently in the Tao, in the groove, in the zone.