Shadow Blessings: The Song
I'm releasing songs from the soundtrack for my book,
PRONOIA Is the Antidote for Paranoia
.
This song is called "Shadow Blessings."
If you have any trouble downloading the mp3, go
here
. Right-click the downward-facing arrow. On a Mac, click the mouse on the arrow as you press "Control."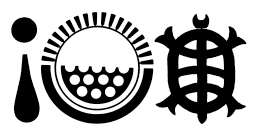 Here are the lyrics:
Life is a vast and intricate conspiracy that's guaranteed to keep you well supplied with blessings.
What kind of blessings? Ten million dollars, a gorgeous physique, a perfect marriage, a luxurious home, and high status?
Maybe. But it's just as likely that the blessings will be interesting surprises, dizzying adventures, gifts you hardly know what to do with, and conundrums that dare you to get smarter.
Novelist William Vollman referred to these types of blessings when he said that "the most important and enjoyable thing in life is grappling with a complicated, tricky problem that you don't know how to solve."
Sculptor Henry Moore had a similar idea. He said, "The secret of life is to have a task, something you devote your entire life to, something you bring everything to, every minute of the day for your whole life. And the most important thing is -- it must be something you cannot possibly do."
So in other words, pronoia does not guarantee that you will forevermore be free of all difficult experiences.
It doesn't ask you to pretend that everything is sweet and harmonious all the time.
On the contrary, when you embody the spirit of pronoia, you build your optimism by loving your challenges, not repressing them.
You know that your problems are gifts from the Goddess that are designed to make you smarter and wilder and kinder and trickier.
You welcome each fresh puzzle as a potential source of your future bliss, as an exciting teaching that will usher you to your next breakthrough.
Now here's a spell to commit pronoia. I invite you to say it with me.
Willing to experience aloneness,
I discover connection everywhere;
Turning to face my fear,
I meet the warrior who lives within me;
Opening to my loss and pain and ignorance,
I remember who I am and what I'm here for.
Surrendering into emptiness,
I find fullness without end.
Each condition I flee from pursues me,
Each condition I welcome transforms me
and becomes itself transformed
into the blessing it always was.
+
Credits:
Composer and producer: Rob Brezsny
Lead vocals: Rob Brezsny