Virgo Big-Picture Forecast for 2017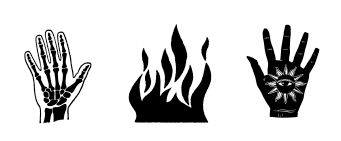 A year ago, at the beginning of 2017, I wrote several big-picture horoscopes that envisioned the opportunities and challenges you would face in the coming year. I thought you might like to re-read them now and see how accurate or apropos they turned out to be.
PART 1
The Economist
magazine reports that if someone wanted to transport $10 million in bills, he or she would have to use eight briefcases. Sadly, after evaluating your astrological omens for 2017, I've determined that you won't ever have a need for that many. If you find yourself in a situation where you must carry bundles of money from one place to another, one suitcase will always be sufficient. But I also want to note that a sizable stash of cash can fit into a single suitcase. And it's not out of the question that such a scenario could transpire for you in the coming months. In fact, I foresee a better chance for you to get richer quicker than I've seen in years.
*
PART 2
French painter Henri Matisse (1869-1954) turned out to be one of the supremely influential artists of the 20th century. But he was still struggling to make a living well into his thirties. The public's apathy toward his work demoralized him. At one point, he visited his dealer to reclaim one of his unsold paintings. It was time to give up on it, he felt, to take it off the market. But when he arrived at the gallery, his dealer informed him that it had finally been bought -- and not by just any art collector, either. Its new owner was Pablo Picasso, an artist whom Matisse revered. I think it's quite possible you will have comparable experiences in 2017, Virgo. Therefore: Don't give up on yourself!

The forecasts for 2017 that you're reading here were originally offered a year ago. Now, as 2018 gets underway, I've created
EXPANDED AUDIO HOROSCOPES
that explore your long-range destiny in 2018. This week I'm offering Part 1 of a three-part series.
What will be the story of your life in the coming months? What new influences will be headed your way? What fresh resources will you be able to draw on? How can you conspire with life to create the best possible future for yourself?
My long-term audio horoscopes
will help you muse about the interesting possibilities that await you throughout 2018.
Register and/or log in through the main page, and then click on the link "Long Term Prediction, Part 1."
Who do you want to become? Where do you want to go and what do you want to do?
Explore the Big Picture of Your Life with my
Long Term Astrological Forecast for your life
.
+
The cost is $6 per horoscope on the Web (discounts for the purchase of multiple tokens), or $1.99 per minute by phone.

PART 3
"'Life experience' does not amount to very much and could be learned from novels alone . . . without any help from life." So said Nobel Prize-winning author Elias Canetti, who was born in Bulgaria, had British citizenship, and wrote in German. Although his idea contradicts conventional wisdom, I am presenting it for your consideration in 2017. You're ready for a massive upgrade in your understanding about the nature of reality -- and firsthand "life experience" alone won't be enough to ensure that.