Virgo Big-Picture Forecast for 2016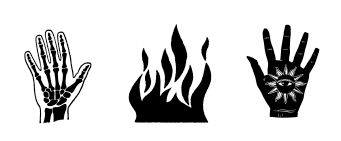 Dear Virgo -
At the beginning of 2016, I wrote several long-term, big-picture horoscopes that envisioned the opportunities and challenges you would face in the coming year. I thought you might like to re-read them now and see how accurate or apropos they were.
Below you'll find those forecasts for 2016. (And if you'd like to check out your big-picture horoscopes for 2017,
GO HERE
.)
PART 1
Many of the atoms that compose your flesh and blood were not part of your body 12 months ago. That's because every year, 98 percent of you is replaced. Old cells are constantly dying, giving way to new cells that are made from the air, food, and water you ingest. This is true about everyone, of course. You're not the only one whose physical form is regularly recycled. But here's what will be unique about you in 2016: Your soul will match your body's rapid transformations. In fact, the turnover is already underway. By your next birthday, you may be so new you'll barely recognize yourself. I urge you to take full charge of this opportunity! Who do you want to become?
*
PART 2
"The sky calls me," wrote Virgo teacher and poet Sri Chinmoy. "The wind calls me. The moon and stars call me. The dense groves call me. The dance of the fountain calls me. Smiles call me, tears call me. A faint melody calls me. The morn, noon and eve call me. Everyone is searching for a playmate. Everyone is calling me, 'Come, come!'" In 2016, Virgo, I suspect you will have a lot of firsthand experience with feelings like these. Sometimes life's seductiveness may overwhelm you, activating confused desires to go everywhere and do everything. On other occasions, you will be enchanted by the lush invitations, and will know exactly how to respond and reciprocate.

In addition to the horoscopes you're reading here, I've created three
EXPANDED AUDIO HOROSCOPES
that explore your long-range destiny in 2017.
What will be the story of your life in the coming months? What new influences will be headed your way? What fresh resources will you be able to draw on? How can you conspire with life to create the best possible future for yourself?
My long-term audio horoscopes
will help you muse about the interesting possibilities.
Register and/or log in through the main page, and then access the horoscopes by clicking on "Long Range Prediction." Choose from Part 1, Part 2, and Part 3. Each part is a standalone report, not dependent on the other two.
+
The cost is $6 per sign on the Web (discounts for the purchase of multiple tokens), or $1.99 per minute by phone.

PART 3
Umbrellas shelter us from the rain, saving us from the discomfort of getting soaked and the embarrassment of bad hair. They also protect us from the blinding light and sweltering heat of the sun. I'm very much in favor of these practical perks. But when umbrellas appear in your nightly dreams, they may have a less positive meaning. They can indicate an inclination to shield yourself from natural forces, or to avoid direct contact with primal sensuality. I hope you won't do much of that in 2016. In my opinion, you need a lot of face-to-face encounters with life in its raw state. Symbolically speaking, this should be a non-umbrella year.