week of August 27, 2015

What Are Your Intentions?

My book Pronoia Is the Antidote for Paranoia
is available at Amazon and Powells.

Below are excerpts.

YOUR FIVE MOST ECSTATIC MOMENTS

I invite you to write down brief descriptions of the five most pleasurable moments you've ever experienced in your life. Let your imagination dwell lovingly on these memories for, say, 20 minutes. And keep them close to the surface of your awareness in the next three days.

If you ever catch yourself slipping into a negative train of thought, interrupt it immediately and compel yourself to fantasize about those Big Five Ecstatic Moments.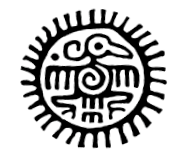 YOU MAY BE A MAGICIAN

When many people think of a magician, they picture a stage performer who pulls rabbits out of top hats, does card tricks, and makes things disappear.

Other folks, more mystically inclined, visualize a wizard who uses incantatory spells to command spirits and attain occult power.

There is a third kind of magician. It's anyone who aspires to control her own thoughts, ceaselessly shepherding her psychic energy in a direction that will serve her highest values. For this kind of wonderworker, magic is the art of creating desirable practical changes.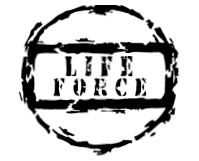 YOUR MOST IMPORTANT DESIRE

I invite you to write the following on a piece of red paper and keep it under your pillow. "I, [put your name here], do solemnly swear on this day [put date here] that I will devote myself for a period of seven days to learning my most important desire. No other thought will be more uppermost in my mind. No other concern will divert me from tracking down every clue that might assist me in my drive to ascertain the one experience in this world that deserves my brilliant passion above all others."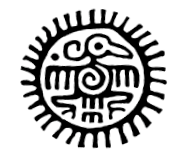 If you're not feeling amazed, maybe you're not seeing wildly enough

+

"If you are a poet, you will see that there is a cloud in this sheet of paper. Without a cloud, there will be no rain; without rain, the trees cannot grow; and without trees, we cannot make paper."

—Thich Nhat Hanh, "Peace Is Every Step"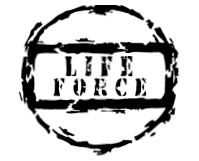 "It was the best of times, it was the worst of times." That's the opening sentence of Charles Dickens' bestselling novel "A Tale of Two Cities." The author was describing the period of the French Revolution in the late 18th century, but he could just as well have been talking about our time -- or any other time, for that matter.

Of course many modern cynics reject the idea that our era could in any way be construed to be the best of times. They obsess on the idea that ours is the worst of all the worst times that have ever been.
Here's my request: Even if you are one of those cynics, be rebellious and come up with three reasons why this is the best of times. Send to Truthrooster@gmail.com.

If you like, you may balance your testimony with a litany of why this is the worst of times.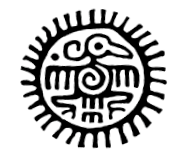 MORE PRONOIA RESOURCES:

Study Shows Mindful Meditation Helps Reduce Racial Bias.

The Most Generous Bride on Earth: Couple Feeds 4,000 Syrian Refugees on Their Wedding Day. This luminous Turkish newlywed spent her wedding day running a bread line for thousands of starving Syrian refugees.

American Geochemist Clair Patterson helped reduce lead levels within the blood of Americans by approximately 80% by the late 90s, after spending decades of fighting the industrial use of lead.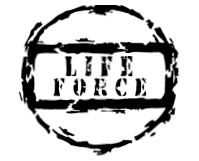 If you'd ever like to make a contribution to me via Paypal, here's where to do it.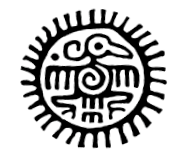 Below are more excerpts from my book Pronoia Is the Antidote for Paranoia.


YOUR ADDICTION

Your addiction is obstructing you from your destiny, and yet it's also your ally.

What?! How can both be true?

On the downside, your addiction diverts your energy from a deeper desire that it superficially resembles. For instance, if you're an alcoholic, your urge to get loaded may be an inferior substitute for and a poor imitation of your buried longing to commune with spirit.

On the upside, your addiction is your ally, because it dares you to get strong and smart enough to wrestle free of its grip; it pushes you to summon the uncanny willpower necessary to defeat the darkness within you that saps your ability to follow the path with heart.

(P.S. Don't tell me you have no addictions. Each of us is addicted to some sensation, feeling, thought, or action, if not to an actual substance.)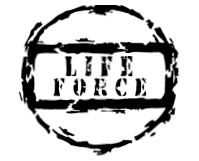 SHADOW BLESSINGS

Life is a vast and intricate conspiracy guaranteed to keep you well-supplied with blessings. What kind of blessings? A gorgeous physique, perfect marriage, luxurious home, high status, and $10 million? Maybe.

But it's just as likely that the blessings will be interesting surprises, dizzying adventures, gifts you hardly know what to do with, & conundrums that dare you to get smarter.

Novelist William Vollman referred to these types of blessings when he said that "the most important and enjoyable thing in life is grappling with a complicated, tricky problem that you don't know how to solve."

Sculptor Henry Moore had a similar idea. He said, "The secret of life is to have a task, something you devote your entire life to, something you bring everything to, every minute of the day for your whole life. And the most important thing is -- it must be something you cannot possibly do."

So in other words, pronoia does not guarantee that you will forevermore be free of all difficult experiences . . . .

Read or hear the rest of this.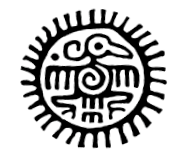 If you'd like to see a recent photo of me with my extra special good buddy and a big bowl of peaches, go here.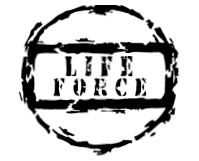 "Problems that remain persistently insoluble should always be suspected as questions asked in the wrong way." - Alan Watts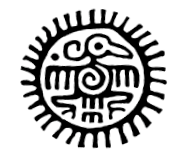 LOVE TIPS

Hypothesis: The exciting qualities that attract you to someone in the first place may make you half-crazy if you go on to develop a long-term relationship.

That doesn't mean you should avoid seeking connections with intriguing people who captivate your imagination. It does suggest you should have no illusions about what you are getting yourself into.

It also implies you should cultivate a sense of humor about how the things that rouse our most intense love and passion often bring us the greatest tests and trials.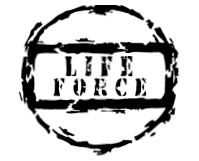 Below are more excerpts from my book Pronoia Is the Antidote for Paranoia.

I invite you to say any or all of the following lines out loud:

I love everything about me

I love my uncanny beauty and my bewildering pain

I love my hungry soul and my wounded longing

I love my flaws, my fears, and my scary frontiers

I will never forsake, betray, or deceive myself

I will always adore, forgive, and believe in myself

I will never refuse, abandon, or scorn myself

I will always amuse, delight, and redeem myself


To read the rest of this piece, go here.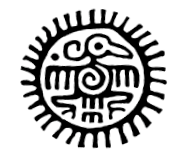 Here's an excerpt of a letter I wrote to America's richest woman, Oprah Winfrey.

"Dear Oprah," I began. "Please buy up all the Pizza Huts and convert them into a network of Menstrual Huts. Create 10,000 or 100,000 local neighborhood sanctuaries where women can retreat while they're in the throes of their monthly appointment with dying and purification -- or any time they need a break from the tyranny of the clock.

"Let the men come, too. They need sabbaticals. We're all desperate for a regular chance to drop out of the crazy-making grind, to find respite from civilizations' crimes against the rhythms of sleep and love and play.

"Men may actually need the Menstrual Huts even more than women. They mistakenly imagine that they can drive themselves on and on and on. Their poor bodies don't have a built-in menstrual mechanism to cyclically slow them down. And so they mostly never stop to peer into the heart of their own darkness. Which is why so many of them tend to find evil everywhere else except in themselves, and fight it everywhere else except in themselves.

"Just a theory to consider: If men got a chance to have periodic breakdowns and negotiate in a safe place with the toxic feelings that just naturally build up inside everyone over time, maybe they wouldn't wreak so much havoc out in the world. Maybe Menstrual Huts would save the world."

My letter to Oprah went on for two more pages, but you get the gist. She has not yet responded to my plea.

In the meantime, I suggest that anyone who's interested create their own local Moon Lodges and Menstrual Huts. Here's a list of self-inquiries that could help to guide the time in the sanctuary

1. What feelings and intuitions have you been trying to ignore lately?

2. Which parts of your life are overdue for death?

3. What messages has life been trying to convey to you but which you've chosen to ignore?

4. What red herrings, straw men, and scapegoats have you chased after obsessively in order to avoid dissolving your most well-rationalized delusions?

5. What unripe parts of yourself are you most ashamed or fearful of? How can you give those parts more ingenious love?

6. What parts of yourself have the least integrity and don't act in harmony with what you regard as your highest values? How can you bring them into alignment with your true desires?

7. Is it possible that in repressing things about yourself that you don't like, you have also disowned potentially strong and beautiful aspects of yourself? What are they?

8. Are those really flaws that are bugging you about the people whose destinies are entwined with yours, or just incompletely developed talents? Are those really flaws that are bugging you about yourself, or merely incompletely developed talents?

9. Some people try to deny their portion of the world's darkness and project it onto individuals or groups they dislike. Others acknowledge its power so readily that they allow themselves to be overwhelmed by it. We believe in taking an in-between position, accepting it as an unworked gift that can serve our liberation. Where do you stand?

10. It's easy to see fanaticism, rigidity, and intolerance in other people, but harder to acknowledge them in yourself. Do you dare?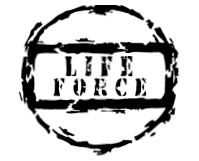 People ask me what they should do now that Venus, Uranus, Neptune, and Pluto are all retrograde. Here's one possible answer: Stick to drinking low-fat water; avoid the high-fat H20 whenever possible. Likewise, inhale only the kind of oxygen that's low in cholesterol, and don't allow your eyes to take in fatty landscapes or other calorie-rich sights.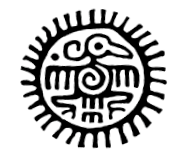 "You are the hidden God. Wake up in the dream. Read between the lies. To question is the answer. The frontline is everywhere. There are no innocent bystanders. Truth is a three-edged sword. Practice infinite tolerance except for intolerance. Achieve strength through joy. Embrace your shadow. Change is stability. Creation never ends. Everything is verb. The way in is the way out. All things fornicate all the time. The going is the goal. Today is the day!"

- Reverend Adrian Cain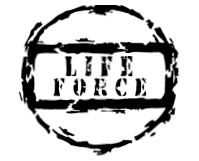 A while back I sent my book The Televisionary Oracle to novelist Tom Robbins, and asked him if he would consider endorsing it. To my surprise, he replied. To my shock, he liked it a lot. He wrote this blurb for me: "I've seen the future of American literature and its name is Rob Brezsny"

The book he's talking about is here.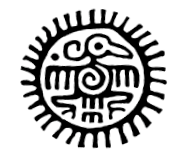 Below are more excerpts from my book Pronoia Is the Antidote for Paranoia.

DAILY PRACTICE: Are you willing to push hard to get better, become smarter, grow your devotion to the truth, fuel your commitment to beauty, refine your emotional intelligence, hone your dreams, negotiate with your shadow, cure your ignorance, shed your pettiness, heighten your drive to look for the best in people, and soften your heart -- even as you always accept yourself for exactly who you are with all of your so-called imperfections, never demeaning the present by comparing it to an idealized past or future?

+

POSSIBLE REWARDS FOR BEING YOU: You will be able to claim the rewards promised you at the beginning of time—not just any old beauty, wisdom, goodness, love, freedom, and justice, but rather: exhilarating beauty that incites you to be true to yourself; crazy wisdom that immunizes you against the temptation to believe your ideals are ultimate truths; outrageous goodness that inspires you to experiment with irrepressible empathy; generous freedom that keeps you alert for opportunities to share your wealth; insurrectionary love that endlessly transforms you; and a lust for justice that's leavened with a knack for comedy, keeping you honest as you work humbly to liberate everyone in the world from ignorance and suffering.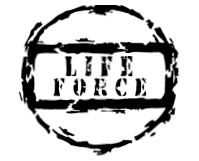 Many of us have a superficial notion of the nature of healing, writes Peter Kingsley in his book "In the Dark Places of Wisdom." We think that "healing is what makes us comfortable and eases the pain."

But the truth is, "what we want to be healed of is often what will heal us if we can stand the discomfort and the pain."

I invite you to experiment with this theme. See if you can stave off your urge for ease as you marinate longer in the aching confusion.

"If we really face our sadness," says Kingsley, "we find it speaks with the voice of our deepest longing. And if we face it a little longer we find that it teaches us the way to attain what we long for."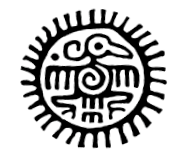 "Dear Rob: I sure don't like so much God stuff mixed into my horoscopes. Can you cut it out, please? I understand it's common for the desperate masses to believe in an Ultra Being, but you? Pul-lease. You're smarter than that. I just can't abide all the 'Divine Wow' and 'Cackling Goddess' nonsense that you dispense; it doesn't jibe with the practical, sensible, unsuperstitious, non-mushy world that I hold dear -- and that I see represented mostly accurately in your horoscopes. -Sally Skeptic."

Dear Sally: I can't accommodate you. You will have to keep dealing with the cognitive dissonance that arises from reading the oracles of a "smart" person who also has an intimate relationship with You-Know-Who.

Just so you're clear about how I perceive the Living Intelligent Consciousness That Pervades Every Cubic Inch of the Universe: It is the interplay of the Supernal Hermaphrodites: the Divine Wow mistakenly called "God" and the Blooming HaHa mistakenly called "Goddess."

More precisely, it is the Torrential and Torturous Ecstasy spawned anew every nanosecond by the glide of the Divine Wow's virile eternity against the Blooming HaHa's voluptuous infinity. It is the Cosmic Fuck that recreates the universe again and again in every nanosecond.

Here's my place in that mystery: I aspire to locate myself in the crux of the flux of the Cosmic Fuck.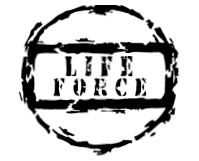 Below are more excerpts from my book Pronoia Is the Antidote for Paranoia.


LOVE TIPS

Love thrives when neither partner takes things personally, so cultivate a devotion to forgiveness and divest yourself of the urge to blame.

Love is a game in which the rules keep changing, so be crafty and improvisational as you stay alert for each unexpected twist of fate.

Love enmeshes you in your partner's unique set of karmic complications, so make sure you're very interested in his or her problems.

Love is a laboratory where you can uncover secrets about yourself that have previously been hidden, so be ravenously curious.

Love is never a perfect match of totally compatible saints, so don't let sterile fantasies seduce you away from flawed but fecund realities.
Love is not a low-maintenance machine, so work hard on cultivating its unpredictable organic wonders.

Love is not a wholly-owned subsidiary of DreamWorks or Disney, so don't let your romantic story be infected by the entertainment industry's simplistic, sentimental myths about intimate relationships.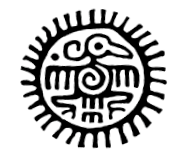 INVITATION TO LOVE THE RIDDLES

I invite you to study the brazen contradictions . . .

and draw inspiration from the crazy-making incongruities . . .

and marvel at the mysterious ambiguities . . .

and give your compassionate attention to the slippery paradoxes . . .

and say lusty prayers of gratitude for the contradictions, incongruities, ambiguities, and paradoxes that are making you so much wiser and deeper and kinder and cuter.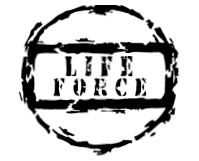 LET'S MAKE MORALITY FUN

Are you turned off by the authoritarian, libido-mistrusting perversity of the right-wing moral code, but equally reluctant to embrace the atheism embedded in the left wing's code of goodness?

Are you hungry for a value system rooted in beauty, love, pleasure, and liberation instead of order, control, politeness, and fear, but allergic to the sophistry of the New Age?

Are you apathetic toward the saccharine goodness evangelized by sentimental, superstitious fanatics, but equally bored by the intellectuals who worship at the empty-hearted shrine of scientific materialism?

It may be time for you to whip up your very own moral code. If you do, you might want to keep the following guidelines in mind:

1. A moral code becomes immoral unless it can thrive without a devil and enemy.

2. A moral code grows ugly unless it prescribes good-natured rebellion against automaton-like behavior offered in its support.

3. A moral code becomes murderous unless it's built on a love for the fact that EVERYTHING CHANGES ALL THE TIME, and unless it perpetually adjusts its reasons for being true.

4. A moral code will corrupt its users unless it ensures that their primary motivation for being good is because it's fun.

5. A moral code deadens the soul of everyone it touches unless it has a built-in sense of humor.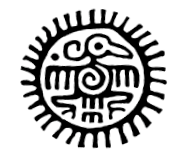 TYPES OF LOVE?

The ancient Greeks had a variety of names for different kinds of love. Here are some, according to Lindsay Swope in her review of Richard Idemon's book "Through the Looking Glass."

1. "Epithemia" is the basic need to touch and be touched. Our closest approximation is "horniness," though epithemia is not so much a sexual feeling as a sensual one.

2. "Philia" is friendship. It includes the need to admire and respect your friends as a reflection of yourself—like in high school, where you want to hang out with the cool kids because that means you're cool too.

3. "Eros" isn't sexual in the way we usually think, but is more about the emotional gratification that comes from merging souls.

4. "Agape" is a mature, utterly free expression of love that has no possessiveness. It means wanting the best for another person even if it doesn't advance your self-interest.

I invite you to coin some additional new words for other kinds of love.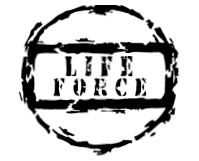 "The curious paradox is that when I accept myself just as I am, then I can change," said psychologist Carl Rogers.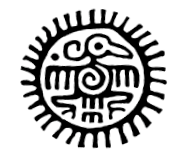 Below are more excerpts from my book Pronoia Is the Antidote for Paranoia.


Attention, please. This is your ancestors speaking. We've been trying to reach you through your dreams and fantasies, but you haven't responded. That's why we've commandeered this space. So listen up. We'll make it brief. You're at a crossroads analogous to a dilemma that has baffled your biological line for six generations. We ask you now to master the turning point that none of us have ever figured out how to negotiate. Heal yourself and you heal all of us. We mean that literally. Start brainstorming, please.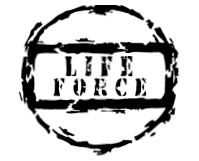 How can we outwit and escape the numbing trance that everyday routine seems to foster? What can we do to stay alert to the subtle miracles and intriguing mysteries and numinous beauty that surround us on all sides?

Some possibilities:

1. Make it a daily practice to refresh the ways we perceive the world.

2. Scan regularly for opportunities to play and for creatures that like to play.

3. Assume that the entire world is a constantly changing source of oracular revelation that has meaning for us.

4. Experiment with what happens when we use empathy and intuition to imagine how animals and other people experience life.

5. Don't take things too seriously or too personally or too literally.

6. Expose ourselves regularly to provocative myths and intriguing symbols. Seek out stories that bend and twist our beliefs. Be open to exploring events and phenomena that elude rational explanation.

7. Regularly give our unconscious minds the message that we want to feel deeply.

8. Cultivate a willingness, eagerness, and receptivity to being surprised.

9. Others?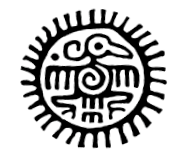 I invite you to experiment with the theme "Healthy Obsessions." Not "Melodramatic Compulsions" or "Exhausting Crazes" or "Manias That Make You Seem Interesting to Casual Bystanders," but "Healthy Obsessions."

To do it well, you will have to take really good care of yourself as you concentrate extravagantly on tasks that fill you with zeal. This may require you to rebel against the influences of role models, both in your actual life and in the movies you've seen, who act as if getting sick and imbalanced is an integral part of being true to one's genius.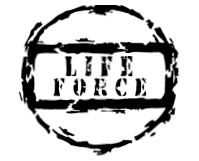 Alice finds her way to Wonderland by falling down a rabbit hole. Dorothy rides to Oz on a tornado. In C. S. Lewis's "The Lion, the Witch and the Wardrobe," Lucy stumbles into the magical land of Narnia via a portal in the back of a large clothes cabinet.

In the sequels to all these adventures, however, the heroines must find different ways to access their exotic dreamlands. Alice slips through a mirror next time. Dorothy uses a Magic Belt. Lucy leaps into a painting of a schooner that becomes real.

Moral of the story: The next time you seek passage into a magic interlude or alternate reality, the doorway may be unlike anything you've experienced before.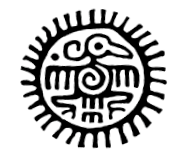 "Creativity is conceived as a reproductive act with a tangible result -- a child, a book, a monument -- that has a physical life going beyond the life of its producer. Creativity, however, can be intangible in the form of a good life, or a beautiful act, or in other virtues of the soul such as freedom and openness, style and tact, humor, kindness."
- James Hillman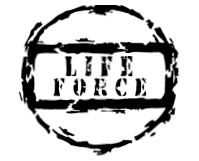 MORE PRONOIA RESOURCES:

Reading the news makes us feel like the world is falling apart: that we're on the verge of a total collapse. But in fact, we're living through what is, by objective metrics, the best time in human history. People have never lived longer, better, safer, or richer lives than they do now. Read more: http://tinyurl.com/o58aqcc

Here's a summary of the findings:

1. We're living longer than ever
2. Global GDP has surged.
3. Extreme poverty is in free fall.
4. Death from war are at historical lows.
5. Deaths from HIV/AISA are declining.
6. Many other diseases are declining.
7. The spread of democracy has made the world safer and freer.
8. More people than ever before have enough to eat.
9. Fewer mothers are dying in childbirth.
10. MThe child mortality rate is collapsing.
11. More kids than ever are going to school.

+

More good news:

About That Overpopulation Problem: Research suggests we may actually face a declining world population in the coming years.

Overcrowding? Nah — the World's Population May Actually Be Declining. The world's population isn't growing nearly as fast as it once did. In fact, experts say the number of humans could fall within our lifetimes.

The Rapid Slowdown of Population Growth.

+

In calling attention here to some of the surprisingly good news about the world, I of course don't mean to imply that paradise is at hand. My recognition of the underreported progress and miracles is not equivalent to an endorsement of evil-doers. And I trust that after reading these words you won't go numb to the suffering of others and stop agitating on their behalf.

Just the opposite: I hope that you will be energized by the signs of creeping benevolence and waxing intelligence. As you absorb the evidence that an aggressive strain of compassion is loose in the world, maybe you will conclude that activism actually works, and you'll be motivated to give yourself with confidence to the specific role you can play in manifesting the ultimate goal: to create a heaven on earth in which everyone alive is a healthy, free, self-actualized, spiritually enlightened millionaire dedicated to living sustainably.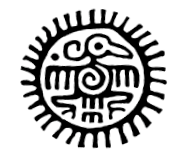 Below are more excerpts from my book Pronoia Is the Antidote for Paranoia. The first is from the piece called "Subterranean Pronoia Therapy."

1. Declare amnesty for the part of you that you don't love very well. Forgive that poor sucker. Hold its hand and take it out to dinner and a movie. Tactfully offer it a chance to make amends for the dumb things it has done.

And then do a dramatic reading of this proclamation by the playwright Theodore Rubin: "I must learn to love the fool in me -- the one who feels too much, talks too much, takes too many chances, wins sometimes and loses often, lacks self-control, loves and hates, hurts and gets hurt, promises and breaks promises, laughs and cries. It alone protects me against that utterly self-controlled, masterful tyrant whom I also harbor and who would rob me of human aliveness, humility, and dignity but for my fool."

2. The greatest gift you can give might be the gift that you yourself were never given. Give that gift.

The most valuable service you have to offer your fellow humans may be the service you have always wished were performed for you. Offer that service.

An experience that wounded you could move you to help people who've been similarly wounded. Heal yourself by healing others.

3. No matter how holy and good, everyone in the world has a portion of the world's sickness inside them. It's known by many names: neurosis, shadow, demon, devil. Many people try to deny that it inhabits them. Others acknowledge its power so readily that they allow themselves to be overwhelmed and distorted by it.

At the Beauty and Truth Lab, we take a position between those two positions. We accept the fact that the evil is part of us, but treat it with compassionate amusement and flexible vigilance. Our stance is partly that of loving parents and partly that of warriors.

Once you make a commitment to explore the mysteries of pronoia, your shadow will try to play tricks on you that it has never tried before. How will you respond? We recommend an aggressive, tender, improvisational approach. Be ready for anything. Avoid both blithe excesses of tolerance and grave fundamentalism.

4. Philosopher William James proposed that if our culture ever hoped to shed the deeply ingrained habit of going to war, we'd have to create a moral equivalent. It's not enough to preach the value of peace, he said. We have to find other ways to channel our aggressive instincts in order to accomplish what war does, like stimulate political unity and build civic virtue.

Astrology provides a complementary perspective. Each of us has the warrior energy of the planet Mars in our psychological makeup. We can't simply repress it, but must find a positive way to express it. How might you go about this project?

5. In his book *The Thought of the Heart and the Soul of the World,* psychologist James Hillman writes: "The question of evil refers primarily to the anaesthetized heart, the heart that has no reaction to what it faces, thereby turning the variegated sensuous face of the world into monotony, sameness, oneness."

What would you have to do in order to triumph over this kind of evil in yourself?

6. "The problem, if you love it, is as beautiful as the sunset," wrote J. Krishnamurti. "The obstacle is the path," says the Zen proverb. What frustrating puzzle do you love the best?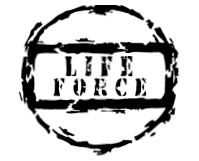 EXPLORE THE BIG PICTURE OF YOUR LIFE with my Expanded Audio Horoscopes for the Second Half of 2015 and beyond.

Who do you want to become? Where do you want to go and what do you want to do?

How can you exert your free will to create the adventures that will bring out the best in you, even as you find graceful ways to cooperate with the tides of destiny?

To listen to my IN-DEPTH, LONG-TERM AUDIO FORECAST for YOUR LIFE during the coming months, register and/or sign in here.

After you log in through the main page, click on the link "Long Term Forecast for Second Half of 2015."

The horoscopes cost $6 apiece. Discounts are available for multiple purchases.

They're available on your tablets and smart phones as well as your computers.

You can also listen to your short-term forecast for the coming week by clicking on "This week (July 7, 2015)."

What will be the story of your life in the second half of 2015 and beyond? How can you conspire with life to create the best possible future for yourself?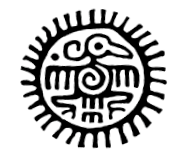 Whether or not you want to listen to my Big Picture audio reports for the rest of 2015 and beyond, you may be interested in reviewing the long-term horoscopes I wrote for you earlier this year.

To see them, go here.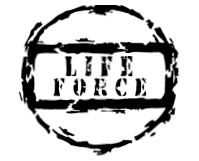 Below are more excerpts from my book Pronoia Is the Antidote for Paranoia.


Visualize yourself being able to recognize the raw truth about the people you care about. Imagine that you can see how they already embody the beauty their souls' codes have promised as well as how they still fall short of embodying that beauty.

Picture yourself being able to make them feel appreciated even as you inspire them to risk changes that will activate more of their souls' codes.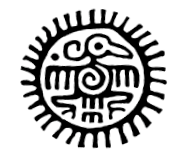 What are the three miracles
that are most likely
to happen to you?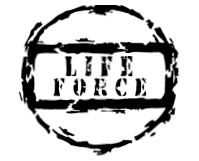 "If everything seems under control," said auto racer Mario Andretti, "you're probably not moving fast enough."

I second that emotion. It applies to the entire human race, which is swirling through evolutionary tipping points at an accelerating speed.
But it's doubly apropos for you spiritual freedom fighters and renegade bodhisattvas, because you're the vanguard shock troops fighting to merge heaven with earth.

For your edification and amusement, I will add three corollaries to Andretti's wisdom:

1. If you're not pretty much always half-confused, most likely you're not thinking deeply enough.

2. If you're not feeling forever amazed, maybe you're not seeing wildly enough.

3. The truth is fluid, slippery, vagrant, scrambled, promiscuous, kaleidoscopic, and outrageously abundant.

How might you go about using these tricks to marinate yourself in a gentle state of ecstasy pretty much all the time?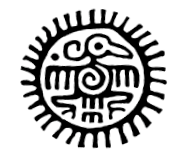 "Malefic ecstasy" or "pestilent ecstasy" is the feeling of intense pleasure that some people get as they think about and dwell on and talk about negative events. It explains why they go into a rage whenever I present evidence that although the world may be a realm where much suffering occurs, it is also a paradise full of blessings. They don't want their malefic ecstasy to be diluted.

I'm with poet Elizabeth Barrett Browning: "Earth's crammed with heaven."

P.S. My spiritual teachers say that being alive on this planet is the highest honor and privilege. It's an invitation to work wonders and perform miracles that aren't possible in any nirvana, promised land, or afterlife.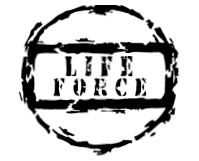 I'd love to hear you riff on how it feels and what it's like for you to be the astrological sign that you are. Send your testimony to me at Truthrooster@gmail.com

Here are some examples: readers' thoughts on "How to Be a Sagittarius."

"Know how to have fun even when life sucks." -Mandy O.

"Embrace optimism for both its beauty and its tactical advantages." -Sam Austin, Staten Island.

"Paint a self-portrait with your nipples." -Marsha Coupe, Carmel, CA.

"Be a pompous ass, then laugh at yourself for being a pompous ass." -Peter Yates-Hodshon and Mare Hodshon-Yates, Tucson.

"Give names like 'Stinky' and 'Cubby' to your fears." -Joanne Helfrid, Upper Darby, PA.

"The best way to be like me, is not try to be like me at all, but to be true to yourself." -Catherine King, Greenfield, MA.

*

Here's an example of a Gemini who told me how she went about being the best Gemini he could possibly be:

"Be amazed with and in awe of yourself. And try to keep doing new things to justify your amazement and awe. Be like the Native American heyoka who rode his horse backward, wearing only an apron in a blizzard, with sweat running down his chest. Talk to yourself; people can join in if they want to. Have a large papier maché ego; redecorate it often. Be like Grandmother Spider who created the world by imagining it. Be like Pygmalion and fall in love with your creation. Never imitate. Be a tricky, sticky tickler. No one will ever solve the Sphinx's precious riddle if she doesn't know the answer herself."
- Shimmering Elf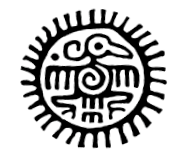 Below are more excerpts from my book Pronoia Is the Antidote for Paranoia.


MAYBE IMAGINARY FRIENDS AREN'T ACTUALLY IMAGINARY

I have imaginary friends who help me. And yes, they sometimes even give me ideas for horoscopes. Are you OK with that? Among the many other perks my secret buddies provide, they show me where my phone and keys are when I've misplaced them -- a prime sign of their practical value.

What's your current status in regards to imaginary friends? Do you even have any? I invite you to seek them out and put them to work. In fact, I encourage you to do anything that might attract the input of undiscovered allies, behind-the-scenes collaborators, mysterious guidance, and divine assistance.

P.S. July 2 is Take Your Imaginary Friend to Work Day.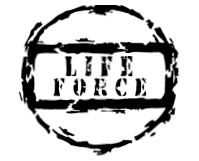 MAKING A HABIT OF WAKING UP

Many of us are essentially asleep, even as we walk around in broad daylight. We're so focused on the restless narratives and repetitive fantasies unfurling in our heads that we only dimly perceive the larger story raging in all of its chaotic beauty around us.

To have any hope of permanently breaking out of our fuzzy trance, we require regular shocks. A single jolt might cause us to briefly come to attention and see the miracle of creation for what it is, but once the red alert has passed, we relax back into our fixation on the dreamy tales our mind never stops telling us.

In the course of its conspiracy to shower us with blessings, life does its best to provide us with a steady flow of healing shocks. But because it tends to err on the side of tenderness, its prods may be too gentle, allowing us to ignore them. Gradually, life will up the ante, trying to find the right mix of toughness and love, as it encourages us to WAKE UP!

But our addiction to the phantasmagoria is tenacious. The stream-of-conscious narratives and ever-bubbling fantasies, even when they're racked with torment and terror, are perversely entertaining. And so we may avoid responding to the kind shocks for so long that life finally has to resort to stronger medicine. Then we might get sick or lose our job or muck up our closest relationship.

It doesn't have to be that way. We could cultivate in ourselves a sixth sense for the wake-up calls life sends us. We might develop a knack for responding with agile grace to the early, gentler ones so that we wouldn't have to be visited by the more stringent measures.

There's also another possibility: With hungry intent, we could seek out and hunt down invigorating jolts. We wouldn't wait to have our asses kicked, but would kick our own asses -- over and over again, with a creative ingenuity.

Who knows? We might even master the art of inducing shocks that feel really good.

Listen to the podcast of this mini-essay.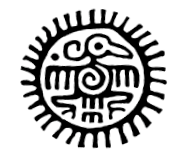 "Ondinnonk" is an Iroquois word with two related meanings: 1. a secret wish of the soul, especially as revealed in dreams; 2. the spiritual part of our nature that longs to do good deeds.

How's your ondinnonk doing?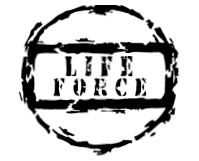 We are dissident bodhisattvas rebelling against all those forces that feed fear and ignore love.

We are spiritual freedom fighters rising up to protect nature and foment peace and demand justice.

We are subversive mystics stoking the cool blue fires of poetry and lobbying for the liberated imagination.

We are militant ecstatics invoking the transformative powers of pleasure to sanctify and beautify our one and only Earth.

We are mutinous purveyors of grace who redistribute the wealth so that all creatures may have the means to thrive.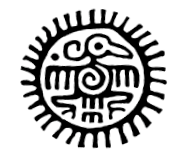 Below are more excerpts from my book Pronoia Is the Antidote for Paranoia.


So it turns out that the "blemish" is actually essential to the beauty. The "deviation" is at the core of the strength. The "wrong turn" was crucial to you getting you back on the path with heart.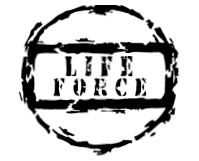 A SECOND KIND OF HEALING

The primary meaning of the word "healing" is "to cure what's diseased or broken." Medical practitioners focus on sick people. Philanthropists donate their money and social workers contribute their time to helping the underprivileged. Psychotherapists wrestle with their clients' traumas and neuroses.

I'm in awe of them all. The level of one's spiritual wisdom, I believe, is more accurately measured by helping people in need than by meditation skills, shamanic shapeshifting, supernatural powers, or esoteric knowledge.

But I also believe in a second kind of healing that is largely unrecognized: to supercharge what is already healthy; to lift up what's merely sufficient to a sublime state.

Using this definition, describe two acts of healing: one you would enjoy performing on yourself and another you'd like to provide for someone you love.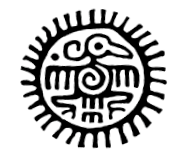 HOW PRONOIA WORKS

There was once a poor farmer who could afford to own just one horse. He cared well for the animal, but one summer night it escaped through a weak fence and ran away.

When his neighbors discovered what had happened, they visited to offer their condolences. "What bad luck!" they exclaimed. The farmer replied, "Maybe. Maybe not."

A week later, the fugitive horse sauntered back to the homestead, accompanied by six wild horses. The farmer and his son managed to corral them all. Again the neighbors descended.

"What great luck!" they exclaimed. "Maybe," the farmer replied. "Maybe not."

Soon the farmer's son began the work of taming the new arrivals. While attempting to ride the roan stallion, he was thrown to the ground and half-­trampled. His leg was badly broken. The neighbors came to investigate. "What terrible luck!" they exclaimed.

The farmer replied, "Maybe. Maybe not."

The next day, soldiers visited the farmer's village. Strife had recently broken out between two warlords, and one of them had come to conscript all the local young men. Though every other son was commandeered, the farmer's boy was exempted because of his injury. The neighbors gathered again.

"What fantastic luck!" they exclaimed. "Maybe," the farmer said. "Maybe not."

(Source: an old Taoist folk tale)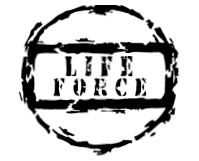 If you do not give birth to the brilliance within you, it will destroy you. If you give birth to the brilliance within you, it will free you.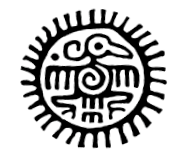 "A huge amount of freedom comes when you take nothing personally."
— Don Miguel Ruiz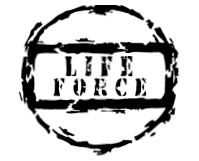 It's my birthday week. I celebrate for eight consecutive days, including the hidden "Funday" that's between Thursday and Friday. I encourage you to do the same when your birthday comes around.

To mark my personal festival, I welcome your birthday blessings, good wishes, and compassionate critiques.

If you are inclined to send me gifts, I welcome them at P.O. Box 150628, San Rafael, CA 94915. Email blessings go here: Truthrooster@gmail.com.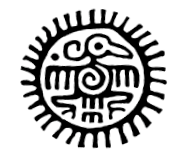 Below are more excerpts from my book Pronoia Is the Antidote for Paranoia.

Here's a motto worth trying: "I refuse to dehumanize anyone, even those who dehumanize me." Aside from the ripples of delight that might send through the collective unconscious, it provides a great selfish benefit. Feeling even low levels of contempt and disdain tends to shut down your intuition, so if you instead practice being tolerant of people who are intolerant of you, you just may find yourself getting smarter.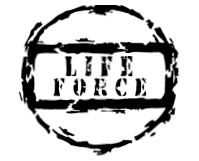 Even if the voices in your head aren't real, they still might have good ideas.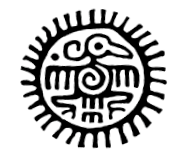 The Greek god Dionysus did not, in fact, encourage people to get sloppy drunk, lose control, and do stupid things. His preference was that they free themselves from their inhibitions by imbibing moderate amounts of alcohol. With this medicinal spur, they might get unstuck from their worn-out old behavior patterns and invite refreshing doses of wildness into their lives. Healing was the intention, not craziness and frenzy.

It is true that if someone was not willing to escape their rigidity -- if they clung to their hidebound attitudes and refused to open up to the call of self-transformation -- Dionysus might lure them into reckless inebriation.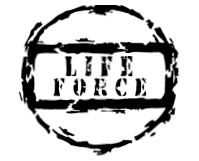 1. Help from the Princess of Cups
2. Unexpected celebration
3. You meet an alchemist
4. Warm wind on your special day
5. Waves of joyous chanting
6. Inspiration dissipates fear
7. Song of the healers
8. Message written in disappearing ink reappears
9. A wild dream within a safe dream
10. Time's gifts finally harvested
11. The valuable illusions of youth
12. Clarity in all of its splendor
13. Blue moonlight on the green earth
14. A whisper in the dark with a crucial clue
15. Are your ready for your close-up?
16. Meeting the guest on an island you love
17. A lily on your doorstep
18. A hidden cocoon
19. A heart surprised by sweet learning
20. What light reaches the ocean's floor
21. A ringing bell announces your victory
22. What comes next?
23.
24.
25.
26.
27.
28.
29.
30.
31.
32.
33.

Tell me what comes next at Truthrooster@gmail.com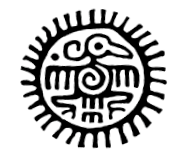 "When asked if I am pessimistic or optimistic about the future, my answer is always the same: If you look at the science about what is happening on earth and aren't pessimistic, you don't understand data.

"But if you meet the people who are working to restore this earth and the lives of the poor, and you aren't optimistic, you haven't got a pulse. What I see everywhere in the world are ordinary people willing to confront despair, power, and incalculable odds in order to restore some semblance of grace, justice, and beauty to this world."

- author, green business leader and activist Paul Hawken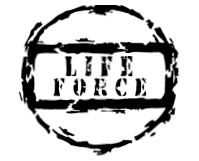 Below are more excerpts from my book Pronoia Is the Antidote for Paranoia.


THE GREATEST GIFT YOU CAN GIVE

The greatest gift you can give might be the gift that you yourself were never given. Give that gift.

The most valuable service you have to offer your fellow humans may be the service you have always wished were performed for you. Offer that service.

An experience that wounded you could move you to help people who've been similarly wounded. Heal yourself by healing others.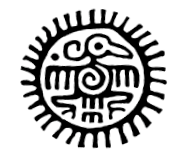 IT'S ALWAYS THE BEGINNING OF THE WORLD

It's always the beginning of the world.

Even if you don't call yourself an artist, you have the potential to be a dynamic creator who is always hatching new plans, coming up with fresh ideas, and shifting your approach to everything you do as you adjust to life's ceaseless invitation to change.

It's to this part of you—the restless, inventive spirit—that I address the following: Unleash yourself! Don't be satisfied with the world the way it is; don't sit back passively and blankly complain about the dead weight of the mediocre status quo.

Instead, call on your curiosity and charisma and expressiveness and lust for life as you tinker with and rebuild everything you see so that it's in greater harmony with the laws of love and more hospitable to your soul's code.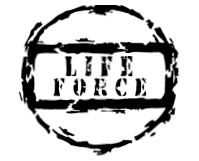 SHADOW BLESSINGS

(Listen to this piece.)

Life is a vast and intricate conspiracy that's guaranteed to keep you well supplied with blessings.

What kind of blessings? Ten million dollars, a gorgeous physique, a perfect marriage, a luxurious home, and high status?

Maybe. But it's just as likely that the blessings will be interesting surprises, dizzying adventures, gifts you hardly know what to do with, and conundrums that dare you to get smarter.

Novelist William Vollman referred to these types of blessings when he said that "the most important and enjoyable thing in life is grappling with a complicated, tricky problem that you don't know how to solve."

Sculptor Henry Moore had a similar idea. He said, "The secret of life is to have a task, something you devote your entire life to, something you bring everything to, every minute of the day for your whole life. And the most important thing is -- it must be something you cannot possibly do."

So in other words, pronoia does not guarantee that you will forevermore be free of all difficult experiences.

It doesn't ask you to pretend that everything is sweet and harmonious all the time.

On the contrary, when you embody the spirit of pronoia, you build your optimism by loving your challenges, not repressing them.

You know that your problems are gifts from the Goddess that are designed to make you smarter and wilder and kinder and trickier.

You welcome each fresh puzzle as a potential source of your future bliss, as an exciting teaching that will usher you to your next breakthrough.

Now here's a spell to commit pronoia. I invite you to say it with me.

Willing to experience aloneness,
I discover connection everywhere;

Turning to face my fear,
I meet the warrior who lives within me;

Opening to my loss and pain and ignorance,
I remember who I am and what I'm here for.

Surrendering into emptiness,
I find fullness without end.

Each condition I flee from pursues me,
Each condition I welcome transforms me

and becomes itself transformed
into the blessing it always was.

Listen to this piece here.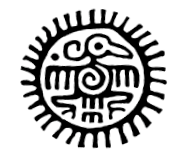 Below are more excerpts from my book Pronoia Is the Antidote for Paranoia.


Here are three of our deepest spiritual aspirations, which we invite you to steal for your own use:

1. to develop the capacity to thrive in the midst of raging contradictions;

2. to be discerning as we protect ourselves from people's flaws while at the same time being generous as we celebrate their beauty;

3. to refrain from dividing the world into two groups, those who help and agree with us and those who don't

+

"I've been practicing radical authenticity lately," my friend Brandon told me. "I'm revealing the blunt truth about unmentionable subjects to everyone I know. It's been pretty hellish -- no one likes having the social masks stripped away -- but it's been ultimately rewarding."

"I admire your boldness in naming the currents flowing beneath the surface," I replied, "but I'm curious as to why you imply they're all negative. To practice radical authenticity, shouldn't you also express the raw truth about what's right, good, and beautiful? Shouldn't you unleash the praise and gratitude that normally go unspoken?"

+

"True life is lived when tiny changes occur," said Leo Tolstoy. I agree. It's rare for us to undergo rapid, dramatic transformations in short periods of time. That's why it's delusional to be forever pining for some big magic intervention that will fix everything. The best way to alter our course is slowly and gradually, by conscientiously revamping our responses to the small daily details.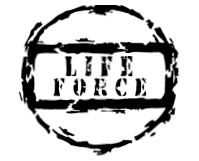 "The lesson that life constantly enforces is 'Look underfoot.' You are always nearer to the true sources of your power than you think. The lure of the distant and the difficult is deceptive. The great opportunity is where you are. Don't despise your own place and hour. Every place is the center of the world."
- naturalist John Burroughs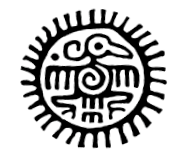 There is only One Being: the Living Intelligent Consciousness That Pervades Every Cubic Inch of the Universe. Every seemingly separate thing, from earthworm to human being to star, is a cell in the body of this One and Only Great One.

All of us cells feel pain as long as we have forgotten we are part of the One. But the forgetting was an essential rule that the One set up to begin the master game. Because of our illusion that each of us is alone and separate, we are under the impression that we must become distinctive and unique. As we work to create ourselves, adding intricate modifications to what we started out as, we give joy to The One, expanding and deepening the meaning of the master game.

At the point when the sense of isolation is greatest in each cell -- which is also the point when each cell experiences its uniqueness with maximum acuity -- the pain of separation triggers the longing to remember where we came from. Gradually, each of us figures out how to return home and reunite consciously with the One. But something fundamental in us has changed since we first fell under the spell of separateness. We have added the beauty of our individuality, our gift to The One.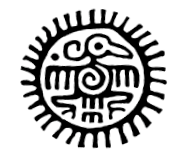 I get many requests from people who are going through challenging times in their lives and would like my personal advice. I wish I could respond to these inquiries, because they are often profound and well-thought-out, demonstrating an ability to define the problems at hand with lucid insight.

Unfortunately, I can't respond. My various lines of work are too demanding to add any other tasks to my life, no matter how interesting they might be. But I've developed a general response to those people who seek my personal input. I'm offering it below.

+

I'm honored that you regard me as someone who might be able to provide answers or solace, but I don't think it would be responsible for me to fling advice your way without knowing more about the complexities of your problem. And I'm afraid I can't give the time necessary to explore those complexities.

The only thing I'll suggest, as you seek to clarify your situation, is for you to arrange to go on a retreat. During that time of withdrawal from the world's everyday madness, I urge you to avoid all media and to be as silent and relaxed as it's possible for you to be.

During the first part of your retreat, spend hours visualizing in your mind's eye the entire story of your life, from the earliest memory to the present moment.

During the second phase of your retreat, begin your meditations by establishing contact with the highest source of wisdom and love within you. You can call this source God or Goddess or your Guardian Angel or Higher Self. Spend luxurious time in dialogue with this source, making sure to ask these questions:

1. "What is it I want more than anything else?"

2. "What is the best way to serve the mission I came to Earth to carry out? What are the very best gifts I have to offer other humans?"

3. "What path will allow me to ultimately learn the most about wise love?"

4. "How do I need to change in order to get what I want, carry out my life's mission, and learn about wise love? What influences and attitudes do I need to eliminate?"

During the third phase of the process, write out a mission statement: what you want to accomplish by the time you die many years hence. Then create a master plan of the actions you will take in order to make that mission statement come true. Include three actions you will take in the next month to get more serious about accomplishing your mission.

During the fourth phase, visualize the following scenarios in lush detail: that God/Goddess loves you, that the entire universe is conspiring to give you the lessons and blessings and kicks in the ass and liberations you need exactly when you need them, and that you are ready to welcome that love and guidance with all your heart.

P.S. I'm a big believer in trusting your intuition. Even if it doesn't lead you to what your ego thinks is a successful outcome, your intuition will always guide you to the experiences that your soul needs.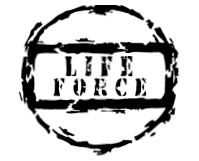 Below are more excerpts from my book Pronoia Is the Antidote for Paranoia.

Below is an excerpt.

"Nothing's going right in my life. I feel anxious and paranoid all the time. My relationships are a mess. Plus the whole world's going to hell!"

In my line of work, people make confessions like that to me.

My first response is usually something like this: "Do you habitually gobble junk food near bedtime, steal a paltry five hours of sleep per night, gulp two cups of coffee and no breakfast in the morning, then bolt to a workplace where you get no sunlight or exercise and sit in an uncomfortable chair?"

They often reply, "You must be psychic! How did you know?!"

My point is that many psychological troubles stem from our chronic failure to take good care of our physical needs.

Can you think of three things you can do to promote pronoia in yourself by taking better care of your body?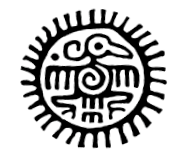 In her book Women Who Run with the Wolves, Dr. Clarissa Pinkola Estes suggests that we all need to periodically go cheerfully and enthusiastically out of our minds. Make sure, she says, that at least one part of you always remains untamed, uncategorizable, and unsubjugated by routine. Be adamant in your determination to stay intimately connected to all that's inexplicable and mysterious about your life.

At the same time, though, Estes believes you need to keep your unusual urges clear and ordered. Discipline your wildness, in other words, and don't let it degenerate into careless disorder.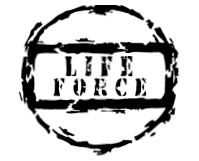 Homework: Write essays on one or more of these topics:

1. "How I Used My Nightmares to Become Smart and Strong"

2. "How I Exploited My Problems to Become a Spiritual Freedom Fighter"

3. "How I Fed and Fed and Fed My Monsters Until They Ate Themselves to Death"

4. "How I Turned Envy, Frustration, and Smoldering Anger into Generosity, Compassion, and Fiery Success"

5. "Why Perfection Sux"


-from my book, The Televisionary Oracle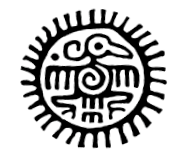 Below are more excerpts from my book Pronoia Is the Antidote for Paranoia.


Even now, secret allies are cooking up mysteries that will excite you and incite you for years to come.

Even now, the Earth, moon, and sun are collaborating to make sure you have all you need to make your next smart move.

But here's the loaded question: Are you willing to start loving life back with an equal intensity? The adoration it offers you has not exactly been unrequited, but there is room for you to be more demonstrative.

Half of the art of pronoia is about being improvisationally receptive to life's elaborate scheme to shower you with blessings. The other half is about learning to be a co-conspirator who assists life in doling out blessings—to help everyone else get exactly what they need, exactly when they need it.

Visualize yourself being able to recognize the raw truth about the people you care about. Imagine that you can see how they already embody the beauty their souls' codes have promised as well as how they still fall short of embodying that beauty.

Picture yourself being able to make them feel appreciated even as you inspire them to risk changes that will activate more of their souls' codes.

P.S. All of creation loves you very much.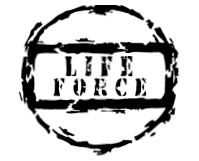 Think about your relationship to human beings who haven't been born yet. What might you create for them to use? How can you make your life a gift to the future? Can you not only help preserve the wonders we live amidst, but actually enhance them? Keep in mind this thought from Lewis Carroll: "It's a poor sort of memory that only works backward."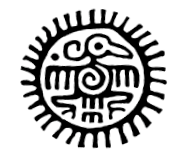 "Feelings, whether of compassion or irritation, should be welcomed, recognized, and treated on an absolutely equal basis; because both are ourselves.

"The tangerine I am eating is me. The mustard greens I am planting are me. I plant with all my heart and mind. I clean this teapot with the kind of attention I would have were I giving the baby Buddha or Jesus a bath.

"Nothing should be treated more carefully than anything else. In mindfulness, compassion, irritation, mustard green plant, and teapot are all sacred."

- Thich Nhat Hanh, "The Miracle of Mindfulness: An Introduction to the Practice of Meditation"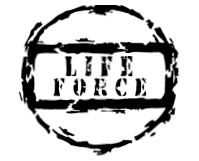 "I find that a lot of people are more invested in position-taking than they are in the inquiry. Generally speaking, I am in the inquiry. I live in the question. People have so many positions, and usually the evidence is not strong enough for them really to be so confident in those conclusions. There are just a lot of things that are not certain."

- Jerry Brown, quoted in "The Atlantic"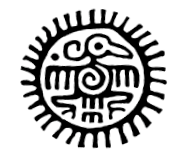 A life-long dream of mine came true back in 2010, and I didn't even know it was a life-long dream until it happened. It struck unexpectedly on a Tuesday afternoon in April.

My daughter Zoe called on the phone from her college dorm room, wanting to discuss an essay she'd been assigned to read for her poetry class. She really liked it, but there were some points she wanted to understand better, and she thought my input might help. The essay was the "Surrealistic Manifesto," formulated in 1924 by the writer André Breton. Years ago, it was a crucial document in my own development as a young poet. The opportunity to share its heady brew with the beloved child I used to push on a swing was startling and blissful.

It was Zoe's birthday recently. She just finished her first year in the MFA Poetry program at Columbia University, and is well on her way to being an accomplished writer and provocative poet. She is also an intriguing and generous human being with impeccable integrity and enormous emotional intelligence. She has inspired me to live up to my ideals and share my wealth.

I don't throw the word "joy" around lightly, but Zoe's presence in my life is a fount of joy and a source of continuous blessings.

Zoe's journalism for the East Bay Express

Zoe's journalism for radio station KALW.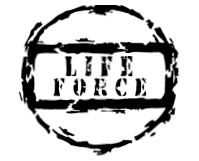 Below are more excerpts from my book Pronoia Is the Antidote for Paranoia.


Are you willing to push hard to get better, become smarter, grow your devotion to the truth, fuel your commitment to beauty, refine your emotional intelligence, hone your dreams, negotiate with your shadow, cure your ignorance, shed your pettiness, heighten your drive to look for the best in people, and soften your heart . . .
. . . even as you always accept yourself for exactly who you are with all of your so-called imperfections, never demeaning the present by comparing it to an idealized past or future?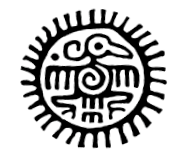 Readers of my horoscope column "Free Will Astrology" are sometimes surprised when I say I only believe in astrology about 80 percent. "You're a quack?!" they cry. Not at all, I explain. I've been a passionate student of the ancient art for years. About the time my over-educated young brain was on the verge of desertification, crazy wisdom showed up in the guise of astrology, moistening my soul just in time to save it.

"But what about the other 20 percent?" they press on. "Are you saying your horoscopes are only partially true?"

I assure them that my doubt proves my love. By cultivating a tender, cheerful skepticism, I inoculate myself against the virus of fanaticism. This ensures that astrology will be a supple tool in my hands, an adaptable art form, and not a rigid, explain-it-all dogma that over-literalizes and distorts the mysteries it seeks to illuminate.

Read the rest of this essay.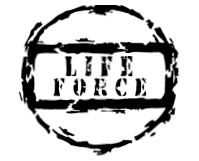 Ken Burns says one of the things that alarms him most at this moment in culture is that so many people are eager to express their opinions and so few are interested in telling stories.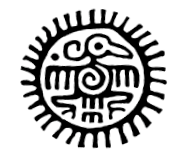 How can we influence people to stop their extermination of nature? How can we motivate people to stop committing genocide against animal species? [Choose Method A or Method B or a blend of both.]

Method A.

1. Nag people with scientific data that shocks them into acknowledging how much harm human activity is inflicting.

2. Shame them about the sin of bequeathing their descendants a damaged, impoverished planet.

3. Badger them to dissolve the unethical greed that leads them to consume so many of the earth's resources and produce too much waste.

4. Criticize them for being too stubborn and ignorant to change their destructive habits.

5. Goad them with financial incentives to do the right thing even if they don't want to do the right thing.

+

Method B.

6. Express smart love for the interconnected web of life.

7. Celebrate the fact that there are other forms of consciousness and intelligence besides just the human kind.

8. Embody the hypothesis that spending time in wild places enhances one's mental hygiene and physical health.

9. Value the feminine as much as the masculine.

10. Cultivate the art of empathy, and demonstrate how to make it work in everything you do.

11. Show what it means to think with your heart and feel with your head.

12. Stay in close touch with the Mysterium, the other real world that is the root of the material world.

13. Vow to bring the I-Thou dynamic to bear on all your relationships.

14. Be as curious about intimacy as you are about power.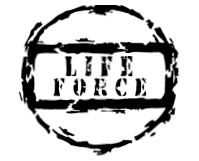 THE BLESSINGS OF CHANGE, from the book Pronoia Is the Antidote for Paranoia

One of life's great bounties is its changeableness, which ensures that boredom will never last very long. You may underestimate the intensity of your longing for continual transformation, but the universe doesn't. That's why it provides you with the boundless entertainment of your ever-shifting story. That's why it is always revising the challenges it sends your way, providing your curious soul with a rich variety of unpredictable teachings.

Neuroscientists have turned up evidence that suggests you love this aspect of the universe's behavior. They say that you are literally addicted to learning. At the moment when you grasp a lesson you've been grappling with, your brain experiences a rush of a natural opium-like chemical, boosting your pleasure levels. You crave this experience. You thrive on it.

So the universe is built in such a way as to discourage boredom. It does this not just by generating an endless stream of interesting novelty, and not only by giving you an instinctive lust to keep learning, but also by making available an abundance of ways to break free of your habitual thoughts. You can go to school, travel, read, listen to experts, converse with people who think differently from you, and absorb the works of creative artists. You can replenish and stretch your mind through exercise, sex, psychotherapy, spiritual practices, and self-expression. You can take drugs and medicines that alter your perspectives.

And here's the best part of this excellent news: Every method that exists for expanding your consciousness is more lavishly available right now than it has been at any previous time in history.

Never before have there been so many schools, educational programs, workshops, and enrichment courses. Virtually any subject or skill you want to study, you can. You don't even have to leave your home to do it. The number of online classes is steadily mounting.

Travel is easier and faster than ever before. A few days from now, you could be white-water rafting along the Franklin River in Tasmania, or riding on "the train at the end of the world" in Tierra del Fuego, or observing Golden Bamboo lemurs in the rainforest of southeastern Madagascar. If you're on a budget, you can jet to exotic locales for free as an air courier, or you can travel cheaply as an eco-tourist, enjoying the natural pleasures of distant climes without demanding luxurious accommodations or expensive night life.

Let's talk about the Internet's role in helping the universe discourage boredom. Remember, it's still very early in the evolution of this budding global brain. But already it provides you with instant access to a substantial amount of all the information, images, and music ever created. And in another few years, the sheer entirety of the human mind's riches will be spread before you like a gargantuan feast. It's not yet true that every book ever written and every song ever recorded and every film ever made are accessible online, but it will be true sooner rather than later.

Today, without leaving your chair or spending any money, you can enjoy Kandinsky's painting "Improvisation No. 30" or archives of the Krazy Kat comic strips. You can listen to a Vivaldi concerto or a Black Sabbath heavy metal anthem, and you can read the history of the Peloponnesian War or the myths of the Tlingit Indians. You can hear Martin Luther King's "I Have a Dream" speech or watch a short film of the Three Stooges throwing pies in the faces of high society matrons or pore over every poem Emily Dickinson ever wrote.

For many of us, few freshly minted glories are more glorious than the Internet's prodigious gift of song. Thanks to the magic of electronic file transfer, there has never before been so much great music available, and from so many different cultures and genres, and so cheaply.

Enhancing this blessing has been the recent revolution in recording technology, which has made it possible for musicians all over the world to record their compositions at low cost. We not only have much better access to all kinds of music, but have far more new music to enjoy as well.

One further development has pushed our relationship with music into the realm of crazy goodness: portable MP3 players that allow us to listen to the burgeoning abundance of tunes anywhere and anytime we want . . . .

READ THE REST OF THIS ESSAY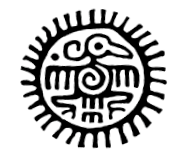 "Remember, we are all affecting the world every moment, whether we mean to or not. Our actions and states of mind matter, because we are so deeply interconnected with one another. Working on our own consciousness is the most important thing that we are doing at any moment, and being love is a supreme creative act."
- Ram Dass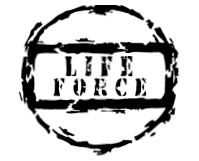 "Make visible what, without you, might have never been seen."
- Robert Bresson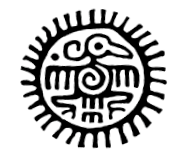 The poet Kabir says:

Friend, hope for the Guest while you are alive.
Jump into experience while you are alive!
Think . . . and think . . . while you are alive.
What you call "salvation" belongs to the time
before death.

If you don't break your ropes while you're alive,
do you think
ghosts will do it after?

The idea that the soul will join with the ecstatic
just because the body is rotten --
that is all fantasy.
What is found now is found then.
If you find nothing now,
you will simply end up with an apartment
in the City of Death.
If you make love with the divine now, in the next life
you will have the face of satisfied desire.

So plunge into the truth, find out who the Teacher is,
believe in the Great Sound!

Kabir says this: When the Guest is being searched for,
it is the intensity of the longing for the Guest
that does all the work.
Look at me, and you will see a slave of that intensity.
.
- Kabir, translated and rendered by Robert Bly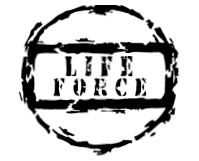 Research shows:

1. Exercising compassion stimulates the same pleasure centers associated with the drive for food, water and sex.

2. Practicing compassion with intention has a positive physiological effect on the body. It can lower blood pressure, boost your immune response and increase your calmness.

3. Not only are we hard-wired to be kind, but it is essential for the survival of our species.

4. Recognizing common fears or vulnerabilities rather than differences -- be it with a difficult friend, an abrasive colleague or a noisy neighbor -- calms the nervous system, boosting feelings of contentment and self worth.

Read more.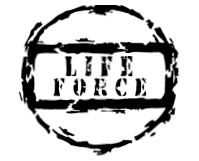 There is only One Being: the Living Intelligent Consciousness That Pervades Every Cubic Inch of the Universe. Every seemingly separate thing, from earthworm to human being to star, is a cell in the body of this One and Only Great One.

All of us cells feel pain as long as we have forgotten we are part of the One. But the forgetting was an essential rule that the One set up to begin the master game. Because of our illusion that each of us is alone and separate, we are under the impression that we must become distinctive and unique. As we work to create ourselves, adding intricate modifications to what we started out as, we give joy to The One, expanding and deepening the meaning of the master game.

At the point when the sense of isolation is greatest in each cell -- which is also the point when each cell experiences its uniqueness with maximum acuity -- the pain of separation triggers the longing to remember where we came from. Gradually, each of us figures out how to return home and reunite consciously with the One. But something fundamental in us has changed since we first fell under the spell of separateness. We have added the beauty of our individuality, our gift to The One.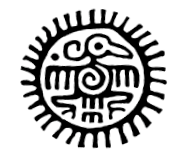 Below are more excerpts from my book Pronoia Is the Antidote for Paranoia.

Here are practical ways I carry on the work of championing and embodying the Divine Feminine:

I regard relationship as a crucible for spiritual work.

I think of the practical expression of kindness and compassion and ethical behavior as an essential spiritual practice.

I assume that a crucial element of spiritual practice is the consciousness and compassion we bring to the sometimes chaotic and messy details of being human beings.

I proceed as if loving and caring for animals and plants and the Earth is the test of our spiritual intentions.

I regard play and fun and humor as not diversions from "serious" spiritual work, but rather being at the center of it.

There are more, but I'll stop for now. What about you? What are the practical ways you carry on the work of loving Goddess?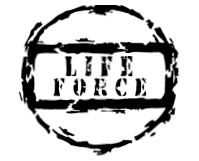 "You are personally responsible for becoming more ethical than the society you grew up in."
- Eliezer Yudkowsky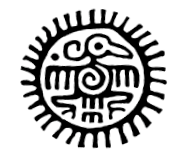 Some people put their faith in religion or science or political ideologies. English novelist J.G. Ballard placed his faith elsewhere: in the imagination. "I believe in the power of the imagination to remake the world," he wrote, "to release the truth within us, to hold back the night, to transcend death, to charm motorways, to ingratiate ourselves with birds, to enlist the confidences of madmen."

How do you use the power of imagination to remake the world?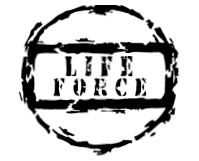 "The criteria for success: you are free, you live in the present moment, you are useful to the people around you, and you feel love for all humanity."

- Sri Sri Ravi Shankar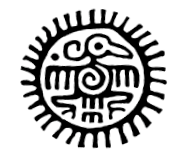 "May a good vision catch me
May a benevolent vision take hold of me, and move me
May a deep and full vision come over me, and burst open around me
May a luminous vision inform me, enfold me.
May I awaken into the story that surrounds,
May I awaken into the beautiful story.
May the wondrous story find me;
May the wildness that makes beauty arise between two lovers
arise beautifully between my body and the body of this land,
between my flesh and the flesh of this earth,
here and now,
on this day,
May I taste something sacred."

- David Abram (Writer/Activist/Ecologist)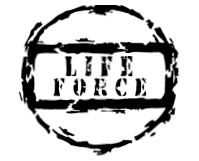 "Modern post-industrial societies tend to produce un-sane populations -- multitudes of people who are unbalanced in their adaptation to the destructive stress of daily existence. One of the symptoms of this un-sanity is the loss of contact between the waking ego and the depths of the self, a contact that requires involvement in dream experiences and information.

"Cultures generally resist change, and modern materialist societies are no different in this respect. Devaluation of dreaming and other spiritually efficacious experiences is part of the foundation of 'false consciousness' required by capitalist/materialist political economies.

"Materialist cultures require that the focus of awareness be upon the material conditions of life and away from involvement with the inner being which is the only road to spiritual maturation."

- Charles D. Laughlin, Communing with the Gods: Consciousness, Culture and the Dreaming Brain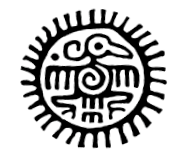 MORE PRONOIA RESOURCES:

The surprisingly simple way Utah solved chronic homelessness and saved millions.

+

The owner of a credit card processing business in Seattle is raising his employees' minimum wage to $70,000 by cutting his own salary. "The market rate for me as a C.E.O. compared to a regular person is ridiculous, it's absurd," he said.

+

"Empathy isn't just something that happens to us -- a meteor shower of synapses firing across the brain -- it's also a choice we make: to pay attention, to extend ourselves. It's made of exertion, that dowdier cousin of impulse.

"Sometimes we care for another because we know we should, or because it's asked for, but this doesn't make our caring hollow. The act of choosing simply means we've committed ourselves to a set of behaviors greater than the sum of our individual inclinations: I will listen to his sadness, even when I'm deep in my own.
- Leslie Jamison,

The Empathy Exams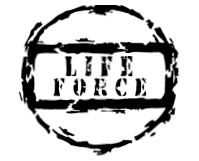 Below are more excerpts from my book Pronoia Is the Antidote for Paranoia.


Here's a thought experiment you could try for the next 24 hours: Every time a negative or fearful thought rises up, substitute a thought, imagination, or memory that energizes you and makes you feel genuinely good.

It's only for one day. You can do it!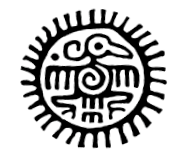 I invite you to say the following, and see how it feels:

Everyone is my teacher.

Everywhere I go, I am a student.

Every person I meet is in some way my superior.

I vow to shut up and listen on a frequent and regular basis.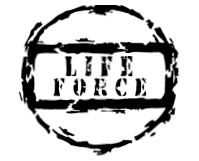 "Having very broad and abstract goals may maintain and exacerbate depression. Goals that are not specific are more ambiguous and, therefore, harder to visualize. If goals are hard to visualize it may result in reduced expectation of realizing them which in turn results in lower motivation to try and achieve them."

- Researchers at the institute of Health, Psychology, and Society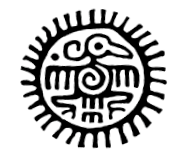 From The Outlaw Catalog of Cagey Optimism, a list of positive emotions and states of being:

COMPASSIONATE DISCRIMINATION. Having astute judgment without being scornfully judgmental; seeing difficult truths about a situation or person without closing your heart or feeling superior. In the words of Alan Jones: having the ability "to smell a rat without allowing your ability to discern deception sour your vision of the glory and joy that is everyone's birthright."

INGENIOUS INTIMACY. Having an ability to consistently create deep connections with other human beings, and to use the lush, reverential excitement stimulated by such exchanges to further deepen the connections. A well-crafted talent for dissolving your sense of separateness and enjoying the innocent exultation that erupts in the wake of the dissolution.

SONGBIRD-IN­A-TREE. The cultivated awareness that daily life presents countless opportunities to be buoyed by moments of ordinary extraordinary beauty, and that these moments are most available if you perceive with your senses and not with your internal turmoil.

More from The Outlaw Catalog of Cagey Optimism, a list of positive emotions and states of being.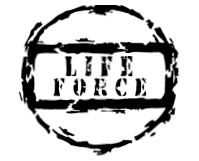 Each one of us is a blend of life and death. In the most literal sense, our bodies always contain old cells that are dying and new cells that are emerging as replacements.

From a more metaphorical perspective, our familiar ways of seeing and thinking and feeling are constantly atrophying, even as fresh modes emerge. Both losing and winning are woven into every day; sinking down and rising up; shrinking and expanding.

In any given phase of our lives, one or the other polarity is often more pronounced. But sometimes they are evenly balanced; the Seasons of Rot and of Regeneration happen at the same time.

Where are you at in the cycle right now?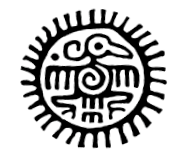 "In the end, we'll all become stories."

- Margaret Atwood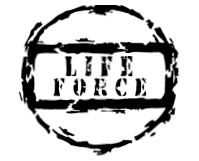 I invite you to say this, or something like this: "I pledge to wake myself up, never hold back, have nothing to lose, go all the way, kiss the stormy sky, be the hero of my own story, ask for everything I need and give everything I have, take myself to the river when it's time to go to the river, and take myself to the mountaintop when it's time to go to the mountaintop."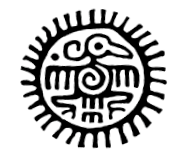 How's your fight for freedom going? Are you making progress in liberating yourself from your unconscious obsessions, bad habits, and conditioned responses? Do you find that you're getting more skillful at minimizing your suffering? Are you turning out to be the hero of your own life?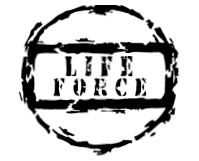 I hereby appoint you a dissident bodhisattva in charge of overthrowing the sour and crippled mass hallucination that is mistakenly called "reality," and replacing it with an authentic reality built on the principles of insurrectionary beauty, ingenious love, reverent justice, rigorous equality, and rowdy bliss.

Any other principles you want to add?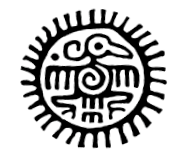 I have an essay in a new book called Pluto: New Horizons for a Lost Horizon: Astronomy, Astrology, and Mythology

It's edited by one of my mentors, Richard Grossinger -- a person I consider one of the five smartest people in the world. It's published by North Atlantic Books, the visionary publisher that has published my last three books.

My essay is about the astrological, pychoological, and mythopoetic meaning of Pluto. Here's an excerpt:

Scientists no doubt had sound. rational reasons to exile Pluto from the traditional solar system and transfer its realm to the Kuiper Belt with the other dwarf worlds, but they were also under the influence of deeply unconscious forces too. The expulsion of Pluto marked a symbolic turning point in the triumphalism and triumph of scientism, the ascendency of a mode of thinking that values only what's visible, measurable, and categorizable. But Pluto is more than the rocky planetoid representing it: Pluto is an essential phase of human consciousness.

It is no accident that the ostracism comes at a time when the Plutonian realm itself is being devalued and rendered inessential. The overall downgrading of Pluto is a milestone in the modern attempt to depreciate the soul's mode of awareness and make it subsidiary to the deductive mind. To banish Pluto is to deny that living in the soul has any value to us.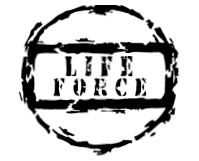 "A spirituality that is only private and self-absorbed, one devoid of an authentic political and social consciousness, does little to halt the suicidal juggernaut of history. On the other hand, an activism that is not purified by profound spiritual and psychological self-awareness ... will only perpetuate the problem it is trying to solve, however righteous its intentions."

- Andrew Harvey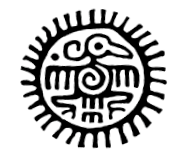 Below are more excerpts from my book Pronoia Is the Antidote for Paranoia.

Here are some ways to get more respect:

1. Do your best in every single thing you do -- whether it's communicating precisely or upholding the highest possible standards at your job or taking excellent care of yourself.

2. Maintain impeccable levels of integrity in everything you do -- whether it's being scrupulously honest or thoroughly fair-minded or fiercely kind.

3. On the other hand, don't try so compulsively hard to do your best and cultivate integrity that you get self-conscious and obstruct the flow of your natural intelligence.

4. Make it your goal that no later than four years from now you will be doing what you love to do at least 51 percent of the time.

5. Give other people as much respect as you sincerely believe they deserve.

6. Give yourself more respect.

7. Others?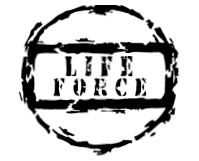 What nourishes you emotionally and spiritually?

I'm not talking about what entertains you or flatters you or takes your mind off your problems.

I'm referring to the influences that make you stronger and the people who see you for who you really are and the situations that teach you life-long lessons.

I mean the beauty that replenishes your psyche and the symbols that consistently restore your balance and the memories that keep feeding your ability to rise to each new challenge.

I invite you to take inventory of these precious assets. And then make a special point of nurturing them back.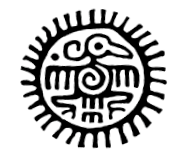 More and more you're attuned to the amusing fact that the rot prepares the way for the splendor. The chaos becomes the source of the rejuvenation. The end of the world mutates into the beginning of the world.

Please accept the thunderous applause of my one hand clapping. The people who take everything personally and seriously may not recognize your ingenious work, but we connoisseurs of the liberated imagination do.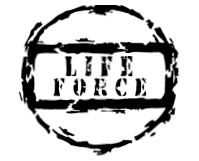 "Reality is frequently inaccurate."
- Douglas Adams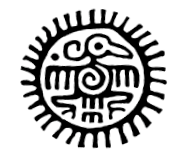 My book THE TELEVISIONARY ORACLE has been reprinted:

Here's the Kindle edition.

Read excerpts.

Praise for the book:

"I've seen the future of American literature, and its name is Rob Brezsny." - novelist Tom Robbins

"Like a mutant love-child of Jack Kerouac and Anais Nin, Rob Brezsny writes with devilish humor, spiritual audacity, and erotic intensity. The Televisionary Oracle is a kick-ass gnostic tale. Prepare to be astonished." - Jay Kinney, author, Hidden Wisdom: A Guide to the Western Inner Traditions

"The Televisionary Oracle's heroine, Rapunzel, is one of recent literature's sexiest female protagonists." - Weekly Alibi

"The Televisionary Oracle is a book so weird it might drive you stark raving sane." - Robert Anton Wilson

+

Hear a song from the soundtrack for The Televisionary Oracle.

Don't kill your television yet . . .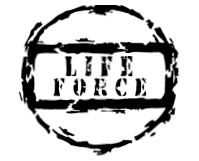 Here's a prescription that may help you make optimal use of your precious life energy:

Set an intention to clarify your intentions about the essential matters in your life. Say "I am clarifying my intentions about . . ."

"who I really am"

"whom and what I love"

"how I want to serve my fellow creatures and the planet Earth"

"the unripe qualities in myself that I am ripening"

"what I need to do next"

"the best way for me to make money"

"the moral principles I hold most strongly"

"the truth about my relationship to the Source"

"the best use of my creative energy"

others?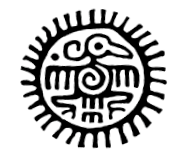 Below is an excerpt from my book Pronoia Is the Antidote for Paranoia.

I ME WED

I invite you to deepen and intensify your commitment to the most important person in your life -- you. One way to further that sacred cause is to get married to yourself. In my book, I've created a text you can refer to as you perform the wedding. Or you can use my text for inspiration as you create your own version.

Let's begin by telling a simple truth: You will probably never create a resilient, invigorating bond with the lush accomplice of your dreams until you master the art of loving yourself ingeniously. A wedding ritual that joins you to yourself could catalyze an uncanny shift in your personal mojo that would attract a fresh, hot consort into your life, or else awaken the sleeping potential of a simmering alliance you have now.

If you're feeling brave, try speaking the following words aloud:

"I am no longer looking for the perfect partner.
I am my own perfect partner."

Say it even stronger:

"I am no longer looking for the perfect partner
to salve all my wounds
and fix all my mix-ups
and bridge all my chasms.
I am no longer looking for the perfect partner
because I am my own perfect partner."

TO READ THE REST OF "I ME WED," go here.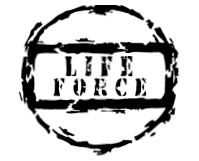 Healing mantra for the day, from Marguerite Rigoglioso: "May I feel all I need to feel in order to heal; may I heal all I need to heal in order to feel."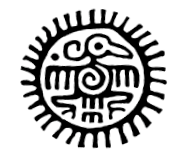 One of my heroes, radical historian Howard Zinn, said that pessimism tends to become a self-fulfilling prophecy. If we relentlessly imagine the worst possible outcomes, if we concentrate on all the things that are falling apart and going wrong, it cripples our capacity to make constructive changes. "To be hopeful in bad times is not just foolishly romantic," he wrote. "It gives us the energy to act."

More from Howard: "What we choose to emphasize in this complex history will determine our lives. If we see only the worst, it destroys our capacity to do something. If we remember those times and places–and there are so many–where people have behaved magnificently, this gives us the energy to act, and at least the possibility of sending this spinning top of a world in a different direction.

"And if we do act, in however small a way, we don't have to wait for some grand utopian future. The future is an infinite succession of presents, and to live now as we think human beings should live, in defiance of all that is bad around us, is itself a marvelous victory."

Read MORE

+

"Optimism is a strategy for making a better future," says Noam Chomsky. "Because unless you believe that the future can be better, you are unlikely to step up and take responsibility for making it so. If you assume there is no hope, you guarantee there will be no hope."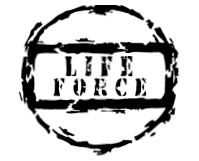 Sometime in the next 24 hours, try saying this to someone (but only if you really mean it): "Thanks for making my life better."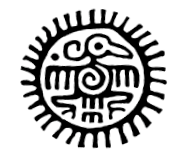 Below are excerpts from my book Pronoia Is the Antidote for Paranoia. You can hear my musical performance of it here.

You're a gorgeous mystery with a wild heart and a lofty purpose. But like all of us, you also have a dark side -- a part of your psyche that snarls and bites, that's unconscious and irrational, that is motivated by ill will or twisted passions or instinctual fears.

It's your own personal portion of the world's sickness: a mess of repressed longings, enervating wounds, ignorant delusions, and unripe powers. You'd prefer to ignore it because it's unflattering or uncomfortable or very different from what you imagine yourself to be.

If you acknowledge its existence at all (many of us don't), you might call it the devil, your evil twin, your inner monster, or your personal demon. Psychologist Carl Jung referred to it as the shadow. He regarded it as the lead that the authentic alchemists of the Middle Ages sought to transmute into gold.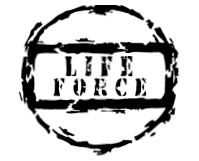 I hope you can obtain the Avatar Elixir stashed in the golden obelisk in the underground fortress beneath the glass mountain. It will allow you to produce the "triple-helix" energy that will give you the power to cross freely back and forth through the gateway between universes.

Then the thunder and lightning will obey your commands. Rivers and comets will become your allies. Every star in the sky will shine directly on you. Animals will prove their love again and again. You will always know the truest words to say.

And if for some reason you're not able to get your hands on that Avatar Elixir, you may be able to achieve similar results by drinking a bottle of beer that's currently stashed in the lower left rear section of the beverage cooler at a convenience store within five miles of your home.

(Magic might be wherever you think it is.)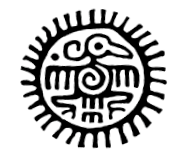 Dear Beauty and Truth Lab: After reading your inspiring rants about pronoia, I've come up with my own personal set of pronoiac vows:

1. I vow to Siamese-twin together my bad-ass, no-hype, wide-eyed self with my tricky, strategic, puzzle-loving self.

2. I vow to rage on like a dancing warrior in the urban wilderness, keeping peak experiences and total slaphappy victory at the top of my priority list, while at the same time I play hide-and-seek with the dark delicious secrets that fuel my soul's lust for wicked meaning.

3. I vow to deepen the collaborative efforts of my suck-out-the-marrow-and-spit-out-the-bones craziness and my listen-carefully-to-the-flow-of-the-underground-river caginess. —Double Intense Pronoiac

Dear Double Intense: If we could give you a reward for your elegant audacity, it might be a descendant of Muchalinda, the giant cobra with seven heads that protected the Buddha as he meditated during a hailstorm.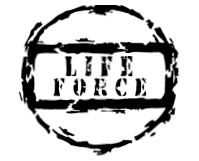 Below are more excerpts from my book Pronoia Is the Antidote for Paranoia

This is a perfect moment.

It's a perfect moment for many reasons, but especially because you and I are waking up from our sleepwalking, thumb-sucking, dumb-clucking collusion with the masters of delusion and destruction.

Thanks to them, from whom the painful blessings flow, we are waking up.

Their wars and tortures,
their crimes against nature,
extinctions of species
and brand new diseases.

Their spying and lying
in the name of the father,
sterilizing seeds and
trademarking water.

Molestations of God,
celebrations of shame,
stealing our dreams and
changing our names.

Their cunning commercials
and blood-sucking hustles,
their endless rehearsals
for the end of the world.

Thanks to them, from whom the painful blessings flow, we are waking up.

Their painful blessings are cracking open more and more gashes in the shrunken and crippled mass hallucination that is mistakenly called "reality." And through the fractures, ripe eternity is flooding in; news of the soul's true home is pouring in; our allies from the other side of the veil are swarming in, inspiring us to become smarter and wilder and kinder and trickier.

We are waking up . . .

As heaven and earth come together, as the dreamtime and daytime merge, we register the shockingly exhilarating fact that we are in charge -- you and I are in charge -- of creating a brand new world. Not in some distant time or faraway place, but right here and right now.

If you do not bring the genius within you, it will destroy you. But if you do bring forth the genius within you, it will free you.

As we stand on this brink, as we dance on this verge, we cannot let the ruling fools of the dying world sustain their curses. We have to rise up and fight their insane logic; defy, resist, and prevent their tragic magic; erupt with our sacred rage and supercharge it.

But overthrowing the living dead is not enough. Protesting the well-dressed monsters is not enough. We can't afford to be consumed with our anger; can't be obsessed and possessed by their danger.

Our mysterious bodies crave delight and fertility. Our ancient imaginations demand fresh tastes of infinity.

In the new world we're creating, we need lusty compassion and ecstatic duty, ingenious love and insurrectionary beauty. radical curiosity and reverent pranks, voracious listening and ferocious thanks.

I believe reality is a marvelous joke that is staged for my edification and amusement, and everyone is working very hard to make me happy.

In the New World we're creating,
We will ridicule the cult of doom and gloom.
We will embrace the cause of zoom and boom.
We will laugh at the stupidity of evil and hate;
we'll summon the brilliance to praise and create.
No matter how upside-down it all may appear,
we will have no fear
because we know this big secret:

Pronoia is real. All of creation is conspiring to shower us with blessings. Life is crazily in love with us--brazenly and innocently in love with us. The universe always gives us exactly what we need, exactly when we need it.

Earth is crammed with heaven.

The winds and the tides are on our side, forever and ever, amen. The fire and the rain are scheming to steal our impossible pain. The sun and the moon and the stars remember our real names, and our ancestors pray for us while we're dreaming.

We have guardian angels and thousands of teachers
provocateurs with designs to unleash us
helpers and saviors we can't even imagine
brothers and sisters who want us to blossom

Thanks to them, from whom the blissful blessings flow, we are waking up.

The roads they pave us
the places they save us
the tomatoes they grow us
the rivers they flow us

Their mysterious stories
and morning glories
Their loaves and fishes
granting our wishes

The songs they sing us
The gifts they bring us
the secrets they show us
above and below us

Thanks to them, from whom the blissful blessings flow, we are waking up.

We are free
We are free
We are free

Listen to my musical performance of "This Is a Perfect Moment".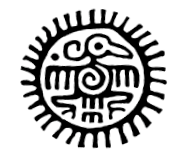 You can buy Pronoia at:

Amazon

Powells

Barnes & Noble

Or you can get the e-book as an ePub edition directly from me. Send $12 to my Paypal account and I will email you a link to download the e-book.

Go directly to my Paypal account:


Or use my Paypal address, which is televisionary@comcast.net.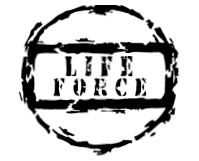 My book Pronoia has received more than 200 five-star reviews on Amazon.com, but it has also gotten a few negative reviews. This is my favorite:

"I bought this book based on the reviews and was 100% disappointed. It reads like the ramblings of someone who is on drugs. It's so super-creative, I can't follow it. It's full of poems and quotes and bored me to tears. After 30 minutes of trying to find something interesting to read in it, I gave up. There are no chapters, no ideas, just lots and lots of endless ramblings about how lucky we are to have a sun and working appliances. It's like someone threw up doodles, poems and hallucinogenic thoughts. This book is now sitting in my Goodwill box where it will remain until my next drop off. Save your money."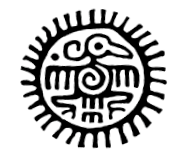 "Do you change people first or do you change society? I believe this is a false dichotomy. You have to change both simultaneously. If you're changing only yourself and have no concern for changing the society, something goes awry. If you're changing only society but not changing yourself, something goes awry.

"Now, 'simultaneously' may be an overstatement, because I think there are periods when one has to concentrate on one or the other. And there are periods in a society, in a culture, when the emphasis is appropriate only on one or the other. What I'm trying to say is, never lose sight of either the internal world or the external world, the peace within and the peace based on justice outside."

- David Dellinger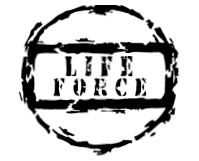 Below are more excerpts from my book Pronoia Is the Antidote for Paranoia

MIRABILIA

What are mirabilia? They're phenomena that inspire wonder, winsome curiosities, small marvels, eccentric enchantments. Here are a few:

* The National Center for Atmospheric Research reports that the average cloud is the same weight as 100 elephants.

* The average river requires a million years to move a grain of sand 100 miles.

* With every dawn, when first light penetrates the sea, many seahorse colonies perform a dance to the sun.

* A seven-year-old Minnesota boy received patent number 6,368,227 for a new method of swinging on a swing.

* Clown fish can alter their gender as their social status rises.

* In the Hindu epic the Mahabharata, the hero and heroine fall in love without ever gazing upon each other, simply by hearing tales about each other's good deeds.

* Twelve percent of the population believes that Joan of Arc was Noah's wife.

* The closest modern relative of the Tyrannosaurus rex may be the chicken.

* Kind people are more likely than mean people to yawn when someone near them does.

* Singing Gregorian chants can cure dyslexia.

* All the gold ever mined could be molded into a 60-foot bust of your mom.

* The moon smells like exploded firecrackers.

* The most frequently shoplifted book in America is the Bible.

* Black sheep have a better sense of smell than white sheep.

* There are about 60,000 miles of blood vessels in your body. Every square inch of your body has an average of 32 million bacteria on it.

* French author and statesman André Malraux observed that Jesus Christ was the only anarchist who ever really succeeded.

* In his book The Physics of Immortality: Modern Cosmology, God and the Resurrection of the Dead, physicist Frank J. Tipler offers what he says is scientific proof that every human being who has ever lived will be resurrected from the dead at the end of time.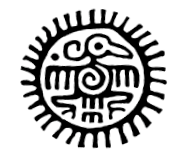 Acquiring problems is a fundamental human need. It's as crucial to your well-being as getting food, air, water, sleep, and love. You define yourself -- indeed, you make yourself -- through the puzzling dilemmas you attract and solve. The most creative people on the planet are those who frame the biggest, hardest questions and then gather the resources necessary to find the answers.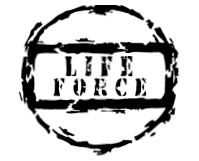 You're an immortal freedom fighter who longs to liberate all sentient creatures from their suffering.

You're a fun-loving messiah who wants to help your fellow messiahs claim the ecstatic awareness that is their birthright.

You're a vortex of fluidic light that has temporarily taken on the form of a human being, suffering amnesia about your true origins. And why did you do that?

Read the rest of this essay.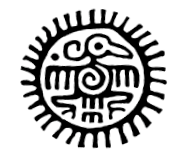 The alchemists said the magic formula for enlightenment was Visita Inferiora Terrae Rectificando Invenies Occultum Lapidem, or "Seek out the lower reaches of the earth, perfect them, and you will find the hidden stone"—the treasured philosopher's stone.

Jungian psychologists might describe the process this way: Engage in a relationship with the blind and sickly parts of yourself, perfect them, and you will awaken your hidden divinity.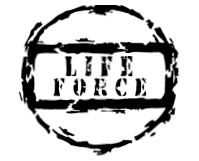 Abraham Maslow's definition of real listening: to listen "without presupposing, classifying, improving, controverting, evaluating, approving or disapproving, without dueling what is being said, without rehearsing the rebuttal in advance, without free-associating to portions of what is being said so that succeeding portions are not heard at all."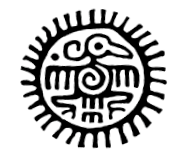 Max Dashu runs the fantastic website "Restoring Women to Cultural Memory: The Suppressed Histories Archive." Check it out here. It's a compendium of stories about powerful women whose lives and work have been expunged from patriarchal versions of history.
Now she has created a new video that explores the rich cultural record of medicine women, seers, oracles, healers, trance-dancers, shapeshifters, and dreamers, around the world. Here's the trailer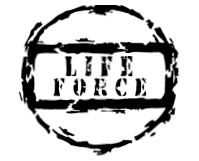 "With his book PRONOIA -- an instant pop classic -- Rob Brezsny offers a positive, participatory, proactive vision of the workings of our inner and outer universe, which will only give us as much pleasure, love, and ecstasy as we are prepared to accept." - Daniel Pinchbeck, author of 2012: The Return of Quetzalcoatl

"I dig Rob Brezsny for his powerful yet playful insights, his poetry, and his humor . . . I salute him for his dedication to inspiration."
- Jason Mraz, singer-songwriter

"This wild, wise, and subversive book is a must read for those who want to live a more imaginative and free life . . . Rob Brezsny is a Culture Hero." - Utne Reader

"The verbally acrobatic, mystically literate Brezsny lets fly a thousand zingers, each with the feel of having been carved with a poetic effort to express a hard reality instead of a platitude." - San Francisco Chronicle

"Rob Brezsny, the renegade wizard behind the syndicated 'Free Will Astrology' column, has dedicated himself to putting the 'pro' back into 'protest.' In his new book, Pronoia Is the Antidote for Paranoia, he presents his own irreverent manifesto, mixing activism and optimism. It reads like the I Ching on Ecstasy and is as insightful and puzzling as a Zen koan." - Body + Soul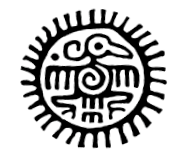 Below are more excerpts from Pronoia Is the Antidote for Paranoia


GRATITUDE FEST

Would you like to make yourself smarter and more beautiful? Are you interested in increasing your capacity for ecstasy and improving your health? Consider the possibility of celebrating regular Gratitude Fests.

During these orgies of appreciation, you could confer praise and respect on the creatures, both human and otherwise, that have played seminal roles in inspiring you to become yourself. You would devote yourself to invoking and expressing thanks.

Who teaches and helps you? Who sees you for who you really are? Who nudges you in the direction of your fuller destiny and awakens you to your signature truths? Who loves you brilliantly?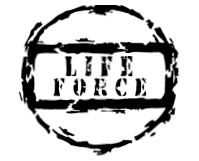 EVIL IS BORING

Who are the perpetrators of the genocide of the imagination? I call them the entertainment criminals.

They're the nihilistic creators and dramatis personae who spread the propaganda that trouble and strife and disintegration are more worthy of our attention than integrity and splendor and quantum leaps.

The entertainment criminals are the decadent fools who preach the bizarre doctrine that witty gloom is the mark of a deep thinker. They are the educated idiots who try to trick us into believing that optimism is solely for naive fools with no aptitude for critical thinking.

The visionary philosopher Buckminster Fuller said, "When I am working on a problem, I never think about beauty. I think only of how to solve the problem. But when I have finished, if the solution is not beautiful, I know it is wrong."

To the entertainment criminals, Fuller's perspective is heretical. With the know-it-all certainty of religious fanatics, they imply with every word and image they produce that there is rarely such a thing as a beautiful solution.

+

I heard an interview with the German film actor Udo Kier. He specializes in playing villains. "Evil has no limit," he sneered, blustering like a naughty genius. "Good has a limit. It is simply not as interesting."

How many times have I heard that idiotic cliché? Most everyone everywhere seems to agree with Udo Kier. And I'm in a tiny minority in my belief that evil is boring. There seem to be few thinkers, communicators, and creators who share my curiosity about exploring the frontiers of righteous pleasure and amusing truth and boisterous integrity.

Some pretenders do make counterfeit attempts: Hollywood producers who produce sentimental fantasies with artificially happy endings, advertising executives who sell the pseudo-positivity of narcissistic comfort, and New Age gurus who ignore the darkness with their one-dimensional appeals to sweetness and light.

+

The word "imagination" gets little respect. For many people, it connotes "make-believe" and is primarily the domain of children and artists. But the truth is that your imagination is the engine of your destiny. It's the single most important tool you have in your daily campaign to be free. It's the source of every act of liberation you will ever need to pull off.

That's why it's so disturbing to know that all over the planet, the imagination is deeply wounded—paralyzed by the media's nonstop onslaught of toxic psychic waste. How can you generate images that energize you to create your highest good if your mind's eye is swarming with dazzling yet vacuous and fear-inducing stories crafted by the most monumental brainwashing juggernaut in the history of the world?

To get a sense of the growing devastation, I suggest you wander around a grade school playground at recess. You'll hear kids' conversations overflowing with the degrading narratives they've absorbed from their favorite sources of information and stimulation.

I call this ongoing tragedy the genocide of the imagination. Because of it, many people cannot access their greatest magical power. They have forsaken the sanctity of their sacred temples, allowing them to be defiled with soulless images and stories that are at odds with their deepest desires. As a result they live incoherent lives corroded by chronic anxiety.

+

If we hope to prevent the genocide of the imagination, we've got to perpetrate massive, mirthful attacks of pronoia. But we have to do it without acting like True Believers, because fanaticism is anathema to our cause. Our strategy is to be blithe and flexible as we learn not just to believe, but actually perceive the truth that life is a benevolent conspiracy designed to keep mutating our immortal souls until they're so far beyond perfection that perfection is irrelevant.

We will succeed. We will overthrow the doom and gloom fixation and make the cause of zoom and boom irresistible. Our parties will be better than theirs. Our jokes will be funnier, our jobs more enjoyable, our lovemaking more revelatory. We'll dream up tricks to create an environment in which it's more fun and interesting to talk about wise bliss than clever cynicism.

We will build shrines devoted to righteous pleasure and amusing truth and boisterous integrity in the ugliest places we know. We will unleash praise and gratitude without regard for the taboos we shatter thereby. And we will perform senseless acts of altruistic chutzpah everywhere we go.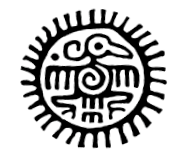 I invite you to meditate on the relentlessness of your yearning for love. Recognize the fact that your eternal longing will never leave you in peace. Accept that it will forever delight you, torment you, inspire you, and bewilder you -- whether you are alone or in the throes of a complicated relationship.

Understand that your desire for love will just keep coming and coming and coming, keeping you slightly off-balance and pushing you to constantly revise your ideas about who you are.

Now read this declaration from the poet Rilke and claim it as your own: "My blood is alive with many voices that tell me I am made of longing."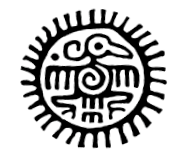 There are thousand of things in the world that provide you with only mediocre nourishment; the influences that deeply enrich you with their blessings are much smaller in number.

To say it another way: You derive a bare amount of inspiration and teaching from the great majority of people, songs, images, words, stories, environments, and sights; whereas you draw life-sustaining illumination and spirit-ennobling motivation from just a precious few.

I invite you to identify that special minority, and take aggressive steps to be in ongoing communion with it.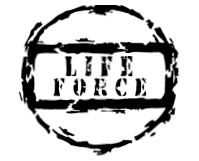 Feel free to steal all or parts of this personal ad for your own purposes:

SACRED AGENT SEEKS FREAKY CONSORT
Tired of both boringly nice goodie-goodies and menacing lunatics trying to pass off their pathologies as "sexy"? I'm the happy medium: a straddler of the mysterious edge where bliss and struggle overlap, where the difference between light and dark just ain't that simple. I feel too deeply to pretend that every question has a correct answer. I cry too easily and love too much.

And you? Are you smart enough to be guided by your sacred dreams of transgression? Are you free enough to surrender over and over again to the waters of life? If you've got the courage, I've got the secrets. I'll be your wild-eyed, smart-mouthed, spread-eagled muse if you'll be mine.

+

Here's another personal ad for you:

MY EYES REMIND YOU WHERE YOU CAME FROM.
Uncork me, angel. Unfurl me. Release me and restore me and unleash me. Not because I can't do it myself. Not because I'm just another narcissism-addict jonesing for a quick fix.

On the contrary. I'm the most self-sufficient self-starter I've ever met. It's from my position of strength that I aspire to whip up spectacular synergies in tandem with your holy rolling reverberations.

So keep in mind that I'm here to uncork you and unfurl you and release you and restore you and unleash you, too. That's the art of the game that stretches out before us in all directions. That's the beauty of the gritty reality that's disguised as a glittery fantasy. As you bless my risks and massage my unconsciousness and save my soul, I'll always vice your versa.

P.S. My last fortune cookie said, "You need nothing and want everything."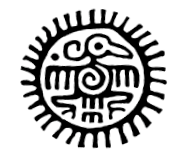 Visionary Activist Principles, by Caroline Casey:

0. Believe nothing, entertain possibilities. Therefore everything hereafter is offered playfully.

1. Imagination lays the tracks for reality to follow.

2. Better to create prophecy than live prediction. What makes us passive is toxic. Predictions make us passive, but prophecy is active co-creation with the Divine.

3. The invisible world would like to help, but spiritual etiquette requires that we ask. Help is always available; operators (and cooperators) are standing by.

4. The only way that the gods know we're asking for help is through ritual.

5. If something is a problem, make it bigger. If you cook rage into outrage, it takes it from personal tantrum yoga into the realm of useful action.

6. We only possess the power of an insight when we give it expression.

7. Creativity comes from paradox. We aspire to be disciplined wild people who are radical traditionalists.


Check out Caroline Casey's website

and her Facebook page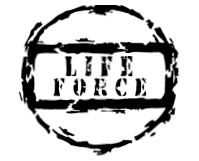 Traditionally, the Seven Deadly Sins—actions most likely to wound the soul—are pride, lust, gluttony, anger, envy, sloth, and covetousness. We have formulated a fresh set of soul-harmers, the Four Foolish Virtues. They are as follows:

1. being analytical to such extremes that you repress your intuition;

2. sacrificing your pleasure through a compulsive attachment to duty;

3. tolerating excessive stress because you assume it helps you accomplish more;

4. being so knowledgeable and opinionated that you neglect to be curious.

Any others you'd like to add?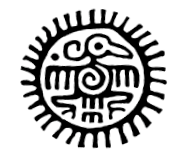 Every act of genius, Carl Jung said, is an act "contra naturam": against nature. Indeed, every effort to achieve psychological integration requires a knack for breaking out of the trance of normal daily life -- to do what doesn't come natural.

The eighteenth-century mystic Jacob Boehme had a similar perspective. The great secret to becoming enlightened, he said, is "to walk in all things contrary to the world."

Qabalist teacher Paul Foster Case agreed. He said that living an ethical and spiritually intelligent life demands that we reverse the usual ways of thinking, speaking, and doing.

The way I see it, tending to my sanity and being in service to the world require me to be in a chronic state of rebellion.

But here's an important caveat: While the rebellion can and should be partially fueled by anger at the consensual mass hallucination that's mistakenly referred to as "reality," it must be primarily motivated by love and joy and the desire to bestow blessings. A healthy proportion, at least for me, seems to be 15% rage, indignation, and complaint, and 85% compassion, celebration, and lust for life.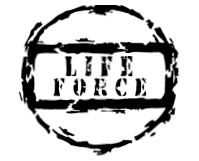 Brainwash yourself before someone nasty beats you to it. Study the difference between wise suffering and dumb suffering until you get it right. Commit crimes that don't break any laws. Visualize Buddha at the moment of orgasm. Build illusions that make people feel so beautiful they can't stand to be near you.

Pretend to be crazy so you can get away with doing what's right. Sing anarchist lullabies to homosexual trees. Love your enemies in case your friends turn out to be jerks. Review in detail the history of your life, honoring every moment as if you were conducting a benevolent Judgment Day. Eat money. Drink the sun. Dream like a stone. Sing in the acid rain.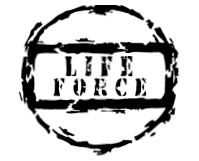 "Everyone carries with them at least one piece to someone else's puzzle." So wrote Lawrence Kushner in his book, Honey from the Rock.

In other words, you have in your possession certain clues to your loved ones' destinies -- secrets they haven't discovered themselves.

Wouldn't you love to hand over those clues -- to make a gift of the puzzle pieces that are most needed by the people you care about?

Search your depths for insights you've never communicated. Tell truths you haven't found a way to express before now. More than you know, you have the power to mobilize your companions' dreams.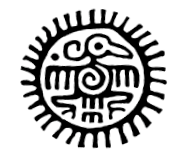 Have you ever been loved? I bet you have been loved so much and so deeply that you have become blasé about the enormity of the grace it confers. So let me remind you: To be loved is a privilege and prize equivalent to being born. If you're smart, you pause regularly to bask in the astonishing knowledge that there are many people out there who care for you and want you to thrive and hold you in their thoughts with fondness.

Animals, too: You have been the recipient of their boundless affection. The spirits of allies who've left this world continue to send their tender regards, as well. Do you "believe" in angels and other divine beings? Whether or not you do, I can assure you that there are hordes of them beaming their uncanny consecrations your way. You are awash in torrents of love.

As tremendous a gift it is to get love, giving love is an equal boon. Many scientific studies demonstrate that whenever you bestow blessings on other people, you bless yourself. Expressing practical compassion not only strengthens your immune system and bolsters your health, but also promotes self-esteem, enhances longevity, and stimulates tranquility and even euphoria. As the scientists say, we humans are hardwired to benefit from altruism. (To read more about the subject, go here: tinyurl.com/lyyd46.)

What's your position on making love? Do you regard it as one of the nicer fringe benefits of being alive? Or are you more inclined to see it as a central proof of the primal magnanimity of the universe? I'm more aligned with the latter view.

Imagine yourself in the fluidic blaze of that intimate spectacle right now. Savor the fantasy of entwining bodies and hearts and minds with an appealing partner who has the power to enchant you. What better way do you know of to dwell in sacred space while immersed in your body's delight? To commune with the Divine Wow while having fun? To tap into your own deeper knowing while at the same time gazing into the mysterious light of a fellow creature?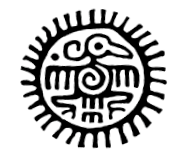 The wildly disciplined, aggressively sensitive, ironically sincere, blasphemously reverent unbelievers shall inherit the earth by making sacred jokes through revolution.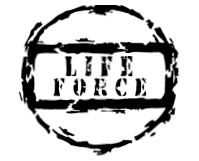 The Beauty and Truth Lab's rapturists have formulated a batch of personal ads for you to borrow.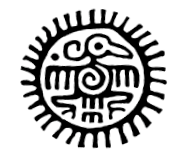 I invite you to act like a person who's in love. Even if you're not currently in the throes of passion for a special someone, pretend you are. Everywhere you go, exude that charismatic blend of shell-shocked contentment and blissful turmoil that comes over you when you're infatuated. Let everyone you meet soak up the delicious wisdom you exude. Dispense free blessings and extra slack like a rich saint high on natural endorphins.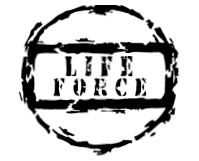 Imagine that the merger of you and your best ally has created a third thing that hovers near you, protecting and guiding the two of you. Call this third thing an angel. Or call it the soul of your connection or the inspirational force of your relationship. Or call it the special work the two of you can accomplish together. And let this magical presence be the third point of your love triangle.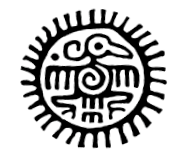 You understand that you can never own love, right? No matter how much someone adores you today, no matter how much you adore someone, you can't force that unique state of grace to keep its shape forever. It will inevitably evolve or mutate, perhaps into a different version of tender caring, but maybe not.

From there it will continue to change, into either yet another version of interesting affection, or who knows what else?

Are you making any progress in getting the hang of this tricky wisdom?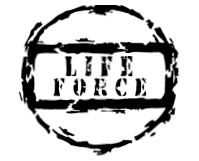 "For a relationship to stay alive, love alone is not enough. Without imagination, love stales into sentiment, duty, boredom. Relationships fail not because we have stopped loving but because we first stopped imagining."
- James Hillman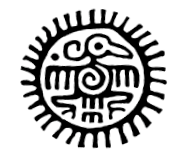 Gertrude Stein defined love as "the skillful audacity required to share an inner life." It suggests that expressing the truth about who you are is not something that amateurs do very well. Practice and ingenuity are required.

It also implies that courage is an essential element of successful intimacy. You've got to be adventurous if you want to weave your life together with another's.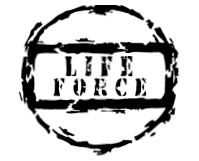 "You are my inspiration and my folly. You are my light across the sea, my million nameless joys, and my day's wage. You are my divinity, my madness, my selfishness, my transfiguration and purification. You are my rapscallionly fellow vagabond, my tempter and star. I want you."

- George Bernard Shaw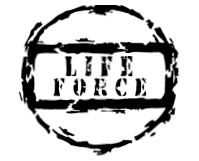 Whenever I write about romance and togetherness, I attract a storm of complaints from readers who are solitary. "How dare you imply that everyone has or should have a partner!?" is a typical protest. "I'm quite content being alone!" is another.

Let it be known that I do not believe your happiness depends on having a spouse or lover. What I do suspect, though, is that your soul needs some sacred relationship in order to thrive, whether it's with a good friend, a beloved animal, a beautiful patch of earth, the Divine Wow, or anything that's not you.

Whenever I invite you to seek deeper, wilder communion, feel free to interpret it as a call to explore any kind of intimacy that draws you closer to the secret heart of the world.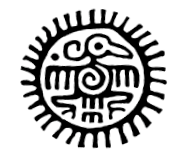 I want to call your attention to one of the few NC-17-rated pieces in the book. It's called THE ORGASMIC ROOTS OF PRONOIA

NSFW! PROCEED WITH CAUTION! This material has graphic references to love, lust, tenderness, bliss, and rapture.