Prayer for Us

Listen to Rob's Expanded Audio Horoscopes, updated weekly.
Libra Big-Picture Forecasts for 2014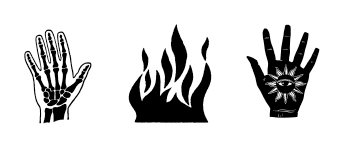 Libra, here are four different angles on your long-term destiny: my forecasts for you in 2014.

PART 1
The Italian painter Tintoretto (1518-1594) was a Libra. He worked with such vigor and passion that he was nicknamed Il Furioso -- The Furious. One of his crowning achievements was his painting Paradise, which is 74 feet long and 30 feet tall -- about the size of a tennis court. It adorns a huge wall in the Doge's Palace, a landmark in Venice. I propose that Tintoretto serve as one of your inspirational role models in 2014. The coming months will be an excellent time for you to work hard at crafting your own personal version of paradise on earth. You may not be so wildly robust to deserve the title "Il Furioso." But then again, you might.

*

PART 2
In 1972, English folk musician Nick Drake recorded his album Pink Moon. He finished it in a mere four hours, singing all 11 songs and playing every instrumental track himself. It took years for anyone to appreciate his artistry, but eventually the magazine Melody Maker selected Pink Moon as number 48 on its list of the "All Time Top 100 Albums." Here's one way I suspect your efforts will be similar to Drake's in 2014, Libra: You will have the ability to get a lot done in a short time. Here are two ways your fate will be different from Drake's: First, you will have a big pool of trustworthy allies to call on for help. Second, what you produce won't take nearly as long to get the appreciation it warrants.







Who do you want to become in 2015? Where do you want to go and what do you want to do? I'm ready to help you muse about the interesting possibilities.

This week, my EXPANDED AUDIO HOROSCOPES feature Part 2 of my long-range, in-depth explorations of your destiny in 2015.

Part 1 of your Long Range Predictions, which I offered last week, is also still available for your listening pleasure. Part 3 will be ready for you on Tuesday, January 13.

What will be the story of your life in 2015? How can you exert your free will to create adventures that'll bring out the best in you, even as you find graceful ways to cooperate with the tides of destiny?

To listen to your BIG PICTURE horoscopes online, go to RealAstrology.com

Register and/or log in through the main page, and then click on the link "Long Range Prediction, Part 2."

You can also listen over the phone by calling 1-877-873-4888.

The cost is $6 per sign on the Web (discounts for the purchase of multiple tokens), or $1.99 per minute by phone. Each forecast is 7-9 minutes long.







PART 3
The citizens of Iceland love literature, but many are not content to simply read. One out of every ten Icelanders writes and publishes a book at sometime in his or her life. I know it's unrealistic, but I would love to see at least one in ten of all my Libra readers do the same in 2014. I think you're ready to make a big statement -- to express yourself in a more complete and dramatic way than ever before. If you're not ready to write a book, I hope you will attempt an equivalent accomplishment.

*

PART 4
"You know what the greatest tragedy is in the whole world?" asks novelist Terry Pratchett. "It's all the people who never find out what it is they really want to do or what it is they're really good at. It's all the people who never get to know what it is that they can really be." If that description applies to you even a little, Libra -- if you're still not completely sure what you're good at it and what you want to do -- the coming months will be prime time to fix that problem. Start now! How? Open your mind to the possibility that you don't know yourself as well as you someday will. Take vocational tests. Ask smart people you trust to tell you what they think about your special aptitudes and unique qualities. And one more thing: Be wildly honest with yourself about what excites you.

*

PART 5
For German physicist Arnold Sommerfeld, the good news was that he was nominated for the Nobel Prize 81 times. The bad news is that he never actually won. Actor Richard Burton had a similar fate. He was nominated for an Academy Award seven times, but never took home an Oscar. If there is anything that even vaguely resembles that pattern in your own life, Libra, the next 12 months will be the most favorable time ever to break the spell. In the next few weeks, you may get a glimpse of how it will unfold.