Prayer for Us

Listen to Rob's Expanded Audio Horoscopes, updated weekly.
Libra Big-Picture Forecasts for 2013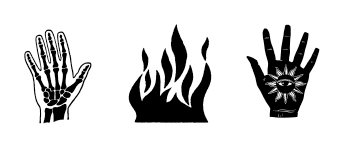 Libra, here are some different angles on your long-term destiny: my forecasts for you in 2013.

PART 1
In 2013, I will be encouraging you to journey into the frontiers and experiment with the unknown. I will seek to inspire you to go in search of teachings you've needed for a long time. Are you ready for this expansion, Libra? Are you feeling a natural urge to explore forbidden zones and discover missing secrets and mess with your outmoded taboos? As you might imagine, doing this work would motivate you to develop a healthier relationship with your fears. To bolster your courage, I suggest you find some new freedom songs to sing.

*

PART 2
After Libran poet Wallace Stevens won the Pulitzer Prize for Poetry in 1955, Harvard University offered him a job as a full professor. But he turned it down. He couldn't bear leaving his day job as the vice-president of an insurance company in Hartford, Connecticut. I suspect that in the first half of 2013, you will come to a fork in the road that may feel something like Stevens' quandary. Should you stick with what you know or else head off in the direction of more intense and unpredictable stimulation? I'm not here to tell you which is the better choice; I simply want to make sure you clearly identify the nature of the decision.







You can learn to be lucky. It's not a mystical force you're born with, but a habit you can develop. How? For starters, be open to new experiences, trust your gut wisdom, expect good fortune, see the bright side of challenging events, and master the art of maximizing serendipitous opportunities. For more help, tune in to your EXPANDED AUDIO HOROSCOPE.

The cost is $6 per sign -- cheaper if you buy in bulk.







PART 3
Back in 1830, it was expensive to stay up and do things in your room after dark. To earn enough money to pay for the whale oil that would light your lamp for an hour, you had to work for 5.4 hours. And today? It's cheaper. You have to put in less than a second of hard labor to afford an hour's worth of light. I suspect that in 2013 there will be a similar boost in your ease at getting the light you need to illuminate your journey. I'm speaking metaphorically here, as in the insight that arises from your intuition, the emotional energy that comes from those you care about, and the grace of the Divine Wow. All that good stuff will be increasing.

*

BONUS! ADDITIONAL LONG-TERM FORECASTS FOR THE REST OF 2013 & BEYOND

Part 4
During the past ten months, you have been unusually adventurous. The last time you summoned so much courage and expansiveness may have been 2001. I'm impressed! Please accept my respect and appreciation. You've had a sixth sense about knowing when it's wise to push beyond your limitations and boundaries. You have also had a seventh sense about intuiting when to be crafty and cautious as you wander through the frontiers. Now here's one of your assignments for the next 12 months: Distill all you've learned out there in the borderlands and decide how you will use your wisdom to build an unshakable power spot back here in the heart of the action.

*

Part 5
Summing up his experiment in living at Walden Pond, naturalist Henry David Thoreau said this: "I learned that if one advances confidently in the direction of his dreams, and endeavors to live the life he has imagined, he will meet with a success unexpected in common hours. He will pass an invisible boundary; new, universal, and more liberal laws will begin to establish themselves around and within him; or the old laws will be expanded, and interpreted in his favor in a more liberal sense, and he will live with the license of a higher order of beings." Given the astrological factors that will be impacting your life in the next 12 months, Libra, you might consider adopting this philosophy as your own.

*

Part 6
According to my reading of the astrological omens, the next 12 months will be a time when you will have more power than usual to turn your dreams into realities. You'll have extra skill at translating your ideals into practical action. To help make sure you capitalize on this potential, I suggest you adopt this Latin phrase as your motto: a posse ad esse. It means "from being possible to being actual." So why not simply make your motto "from being possible to being actual"? Why bother with the Latin version? Because I think your motto should be exotic and mysterious -- a kind of magical incantation.