Prayer for Us

Listen to Rob's Expanded Audio Horoscopes, updated weekly.
Get Outta My Head

This song is called GET OUTTA MY HEAD.

It's From the album GIVE TOO MUCH, available for sale HERE.

More info about the band HERE.



If you have any trouble downloading this mp3, go HERE and right-click the downward-facing arrow. On a Mac, click the mouse on the arrow as you press "Control."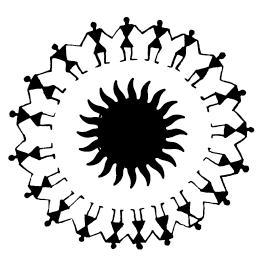 Here are the lyrics:

When your brain becomes a dumping ground
for hundreds of little slogans and jingles
When everyone in the world seems to be
thinking their thoughts inside your head
When your mind's so crammed with useless facts
that you can't even feel your own feelings
It's time to fight back and say

Get outta my head Leave me alone
I wanna think my own thoughts now
Get outta my head I'm never alone
My brain feels like a radio
Get outta my head It's not my fault
I never asked to feel this much
Get outta my head I can't hear you
Abraham Lincoln is talking to me

Get Outta My Head "Privacy Enforcers"--
for the discriminating paranoid
The Get Outta My Head Protection Plan--
Don't leave home without it

I wish you could feel what I'm feeling now
I feel so sensitive, so vulnerable
Slogans running through my brain
like pretty nightmares and novocaine
Propaganda in my brain
takes control of my arms and legs
Makes me say things I don't understand
Makes me afraid of the Fatherland
What you looking at...Don't look at me
I'm invisible...You can't see me
What you looking at...I'm invisible
Don't even try to get inside my head

The Get Outta My Head "Cloak of Invincibility"--
for the discriminating paranoid
The Get Outta My Head Protection Plan--
Don't leave home without it